Instagram:
@lenamacka
Website:
www.lenamacka.com
1. What's your story? Where are you from?
I live in Lyon in France. I took lessons of applied arts, in graphism, then I have rededicated myself to the illustration for 3 years now! J'habite à Lyon en France, j'ai fais un cursus d'art-appliqué, en graphisme et puis je me suis ré-orientée vers l'illustration depuis 3 ans maintenant !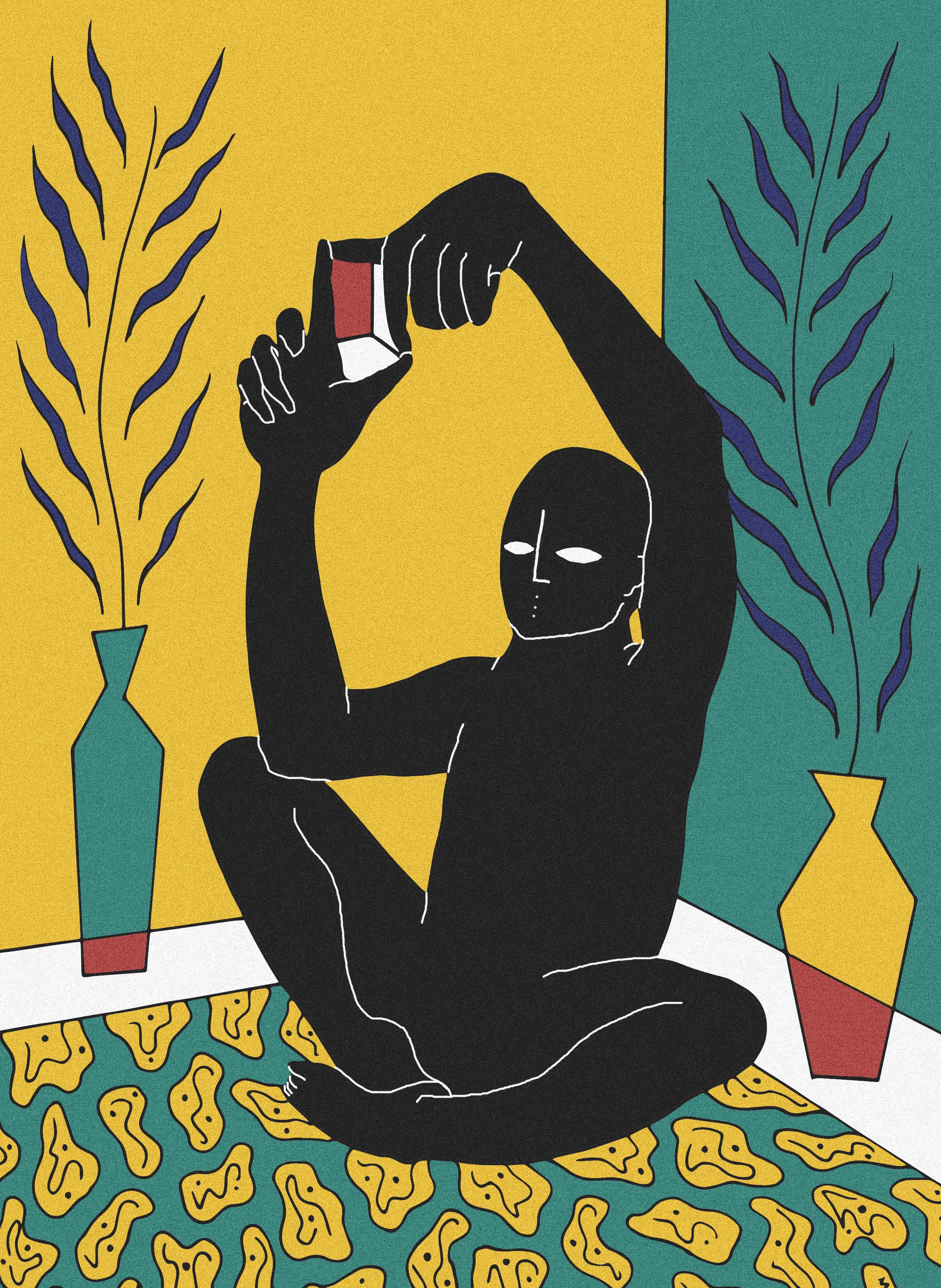 2. Tell us about your aesthetic.
I would say simply that I focus on the sense of my illustrations, that they are emotional and spontaneous. Je dirais que simplement que je me focalise sur le sens de mes illustrations, qu'elles sont émotionnelles et spontanées.
3. What is your favourite medium and why?
I work essentially with black markers, then from time to time, I retouch them on the computer. I also like using the watercolor and the acrylic on big supports ! Je travail essentiellement avec des feutres noir, puis de temps en temps je les retouches sur l'ordinateur. J'aime également utiliser l'aquarelle et l'acrylique sur des grands supports!
4. What is your artistic process like?
When I draw for myself, I try to exteriorize, I am someone who do not know well how to find it's words, it is a little my purgatory! When that an idea comes to me, I draw it, once again in a spontaneous way. When it is a order I'm going to be interested in what wants to communicate the customer and with his history. What interests me most professionally, is the relation of human being to human being. Quand je dessine pour moi-même, je cherche à extérioriser, je suis quelqu'un qui ne sais pas bien trouver ses mots, c'est un peu mon purgatoire ! Lorsque qu'une idée me vient, je la dessine, encore une fois de manière spontanée. Quand c'est une commande je vais m'intéresser à ce que veut communiquer le client et à son histoire. Ce qui m'intéresse le plus professionnellement, est la relation d'humain à humain.
5. Who and/or what inspires your work?
The life in society generally! My entourage which I listen to, the books which I read, the movies which I see. La vie en société en général ! Mon entourage que j'écoute, les livres que je lis, les films que je vois.
6. What role does art play in your life? How does it change the way you view the world?
The art is omnipresent in life, of everything in daytime. Every thing which surrounds me is a source of inspiration. For me, it is a motivation to discover the world and those who make it, those that they made it. L'art est omnis présent dans la vie de tout les jours. Chaque chose qui m'entoure est une source d'inspiration. Pour moi c'est une motivation à découvrir le monde et ceux qui le font, ceux qu'ils l'ont fait.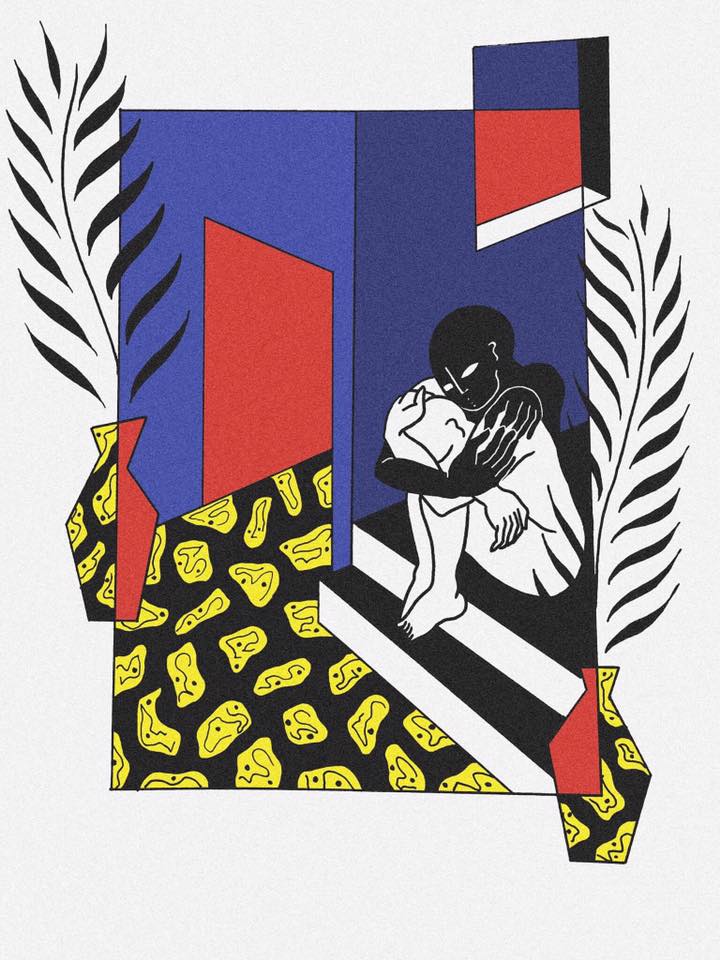 7. Where did you study?
I studied in Bellecour École! J'ai étudié à Bellecour Ecole !
8. Where do you see yourself in five years? Working in an agency?
I am at present in formation of tattoo with my master Carlo Amen ! I hope to evolve in this domain! I also have a project with my boyfriend, it's about the relationship between music and animation (
www.youtube.com/watch?v=B06nd_KMzC4
) And why not work in an agency! Je suis actuellement en formation de tatouage ! J'espère évoluer dans ce domaine ! Et pourquoi pas travailler dans une agence !
9. What about in ten?
In the cosmos! Dans le cosmos!
10. What do you hope to achieve with your art?
Touch and bite emotionally most people! Toucher et piquer émotionnellement le plus de gens !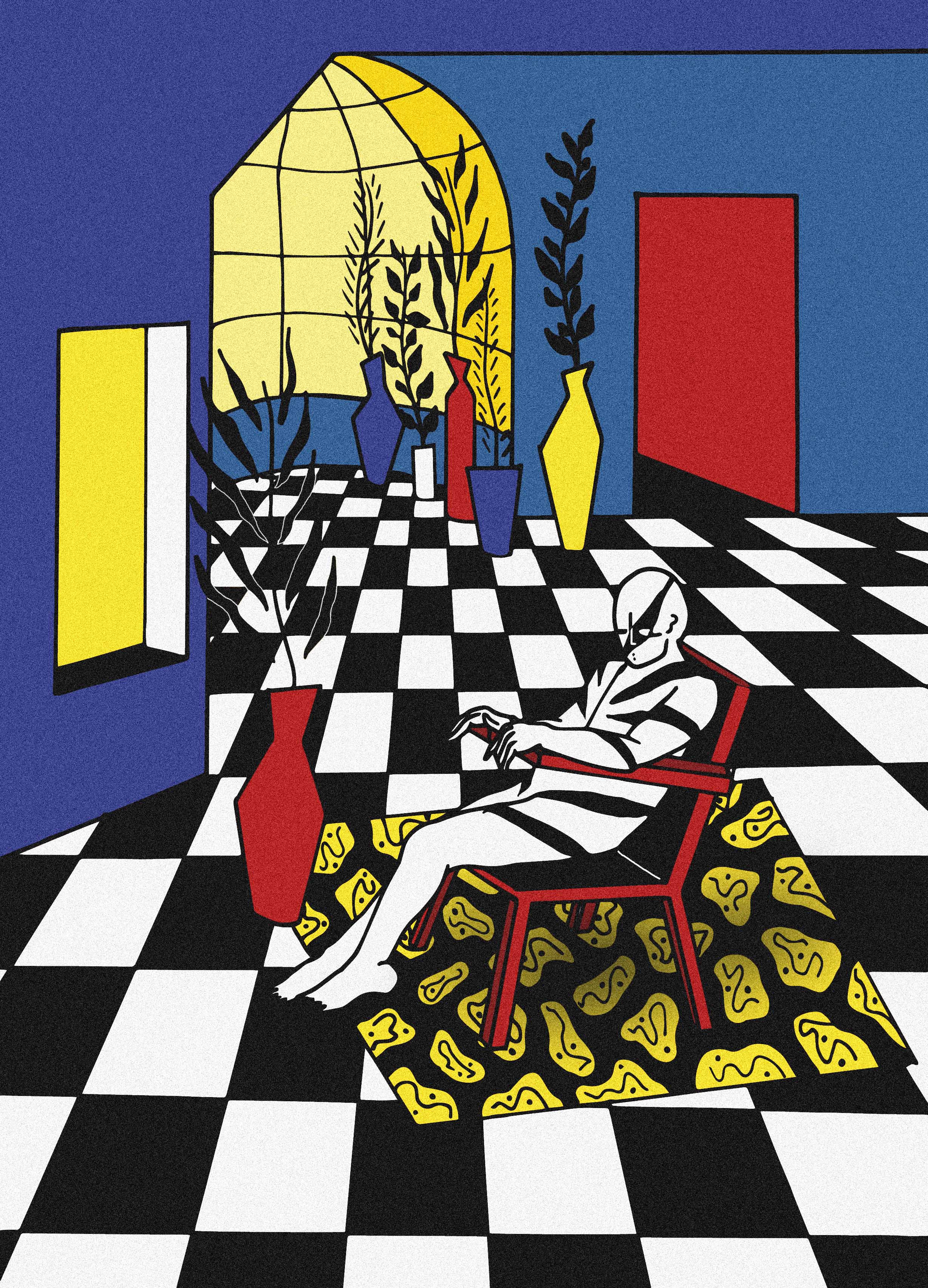 11. Now, tell us a little more about you as a person: what is your favourite food?
An ocean of crispy noodle ! Un océan de nouilles sautées
12. Favourite book?
L'écume des jours, by Boris Vian and Les Mains Libres by Paul Eluard and Man Ray ! L'écume des jours, de Boris Vian et Les Mains Libres de Paul Eluard et Man Ray !
13. Favourite genre of music?
I like all which is rock psychedelic and ambient! J'aime bien tout ce qui est rock psychédélique et ambiant !
14. What are your hobbies?
No hobbies, all work (haha). Pas de hobbies, que du travail ( haha )
15. If you weren't an artist, what would you be?
Tightrope walker! Funambule !