Instagram:
@lenzillustration
Website:
www.lenzillustration.com
1. What's your story? Where are you from?
I grew up in West Virginia where I spent my time drawing and trying to catch crawdads in the creek. Current day me is similar, I'm taller and I live and work in Boulder, Colorado. If I'm not illustrating I get outside on the trails or cruise around town on my bike.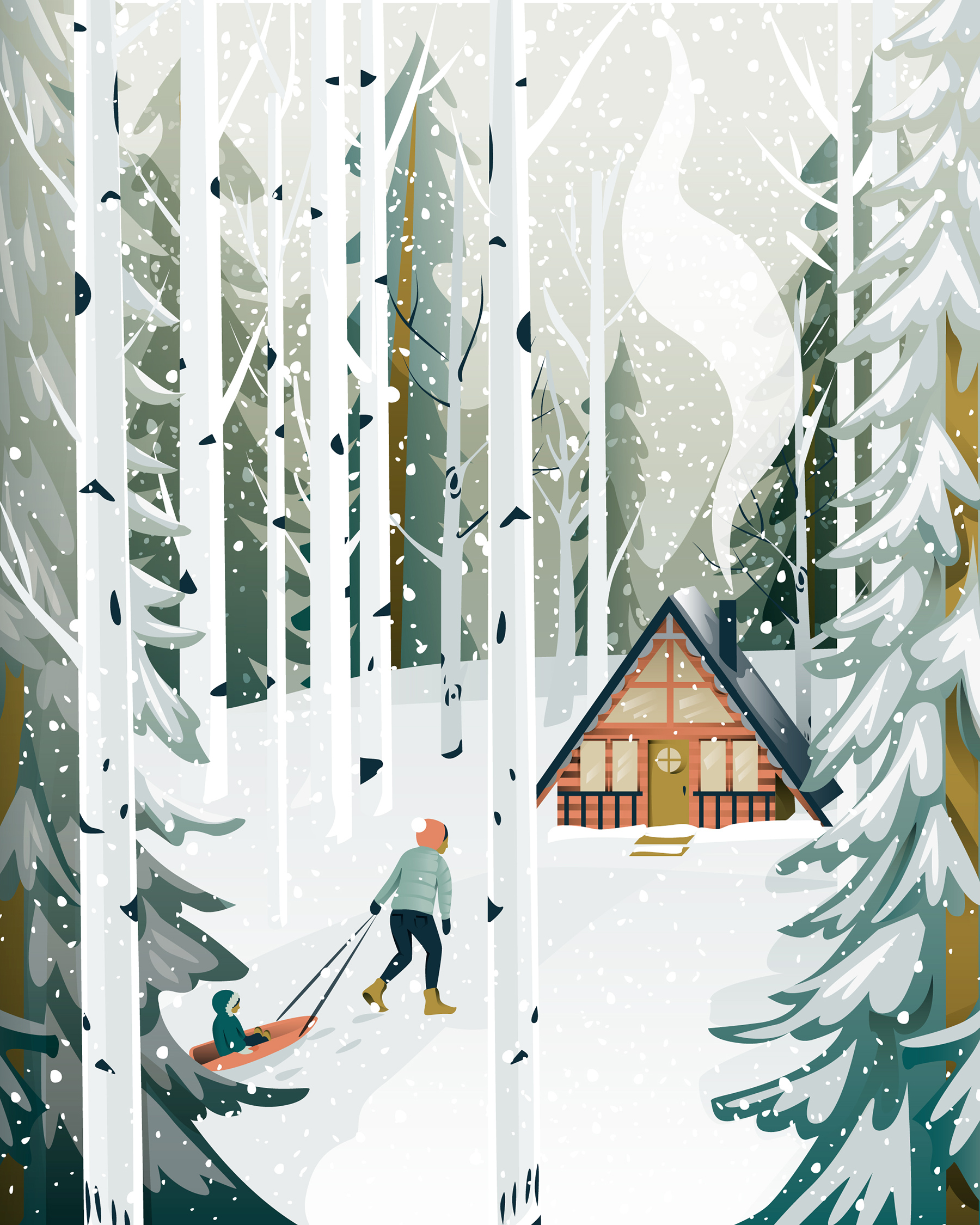 2. Tell us about your aesthetic.
My work is character-ful and vibrant highlighting nature, creatures, people, places and adventure.
3. What is your favourite medium and why?
There is a little moleskin sketchbook and pencil in my bag at all times. I'd feel lost without them. I love the ease of this medium. It is always handy, low pressure, and ready for nonsense, happy accidents, and rapid iterations. These drawings feel really human. I occasionally reference sketchbooks from years past to find new ideas from old work. I also like to keep color close by, either markers or gouache, to get an initial sense of palette.
4. What is your artistic process like?
I sketch rough concepts, with a lot of iterations. I often add a sense of color palette to the sketch. I start thinking about color early because it's such an important part of my illustrations, the palette sets the mood. Once I have a good idea of direction, I bring the sketch into Illustrator and finalize the color palette and create all the shapes in vector (Pen tool and I are BFFs).
5. Who and/or what inspires your work?
I love mystery and spiritual podcasts (Criminal, On Being, This is Love). Of course, music (I often find myself sketching lyrics). Nature's color palettes are the best and always changing. I love following the work of figurative painters (also something I like to practice). I work in a co-working space called Roost (http://roost.co/) with other designers and developers who are very in tune with their craft, it's very motivating.
6. What role does art play in your life? How does it change the way you view the world?
Wow, this is a question to share a bottle of wine over, but here's the short version. 
I decided I was an artist at the age of 5, so it's pretty ingrained in my identity. It makes me take visual note of people and nature. The color, the lines and light.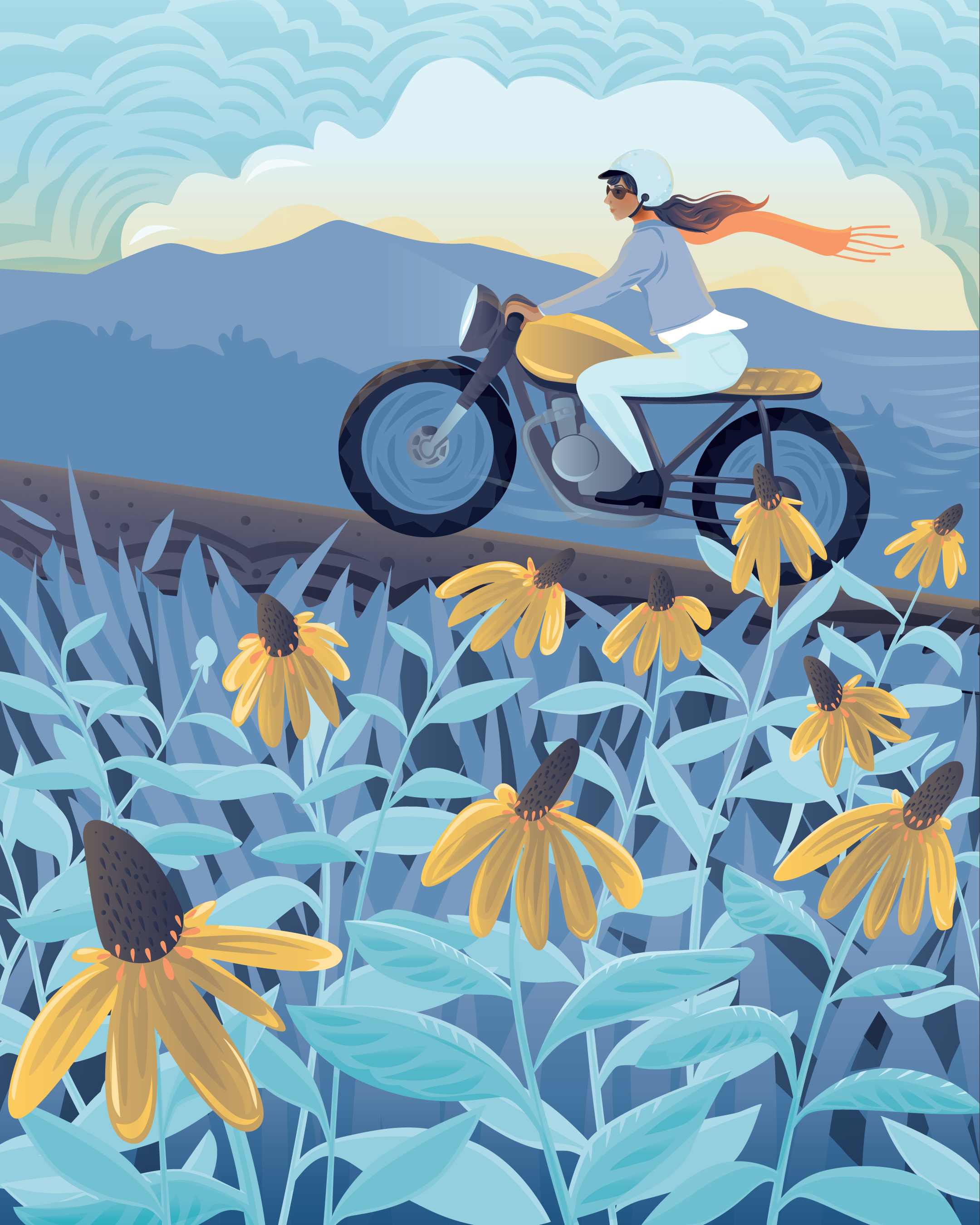 7. Where did you study?
I went to college at the University of Denver. I received a BFA in what was called "Electronic Media Art Design" I experimented a lot with the connection of fine art and the digital space.
8. Where do you see yourself in five years?
I've recently started incorporating travel into my work and personal life. Taking out a little Airstream camper trailer across Colorado and the Western US. Travel always shakes up routine, new environments enrich daily life and work. I'd love to do more of this over the next few years - maybe even into Europe!

I also love my creative community and hope to meet and collaborate with and more amazing creatives in Boulder and across the globe.
9. What about in ten?
I see a ten-year plan including a lot of collaboration with other creatives on meaningful projects. Projects in design, animation, publishing, games, campaigning/spotlighting social and environmental issues, and … I'd also love to develop or be involved in a design/maker studio space, possibly shared with other local creatives. Random, but learning a musical instrument is also on the list.
10. What do you hope to achieve with your art?
I want my work to be emotive and thoughtful, to showcase nature and our place in it. As well as, highlighting women in the world doing and being exactly as they please.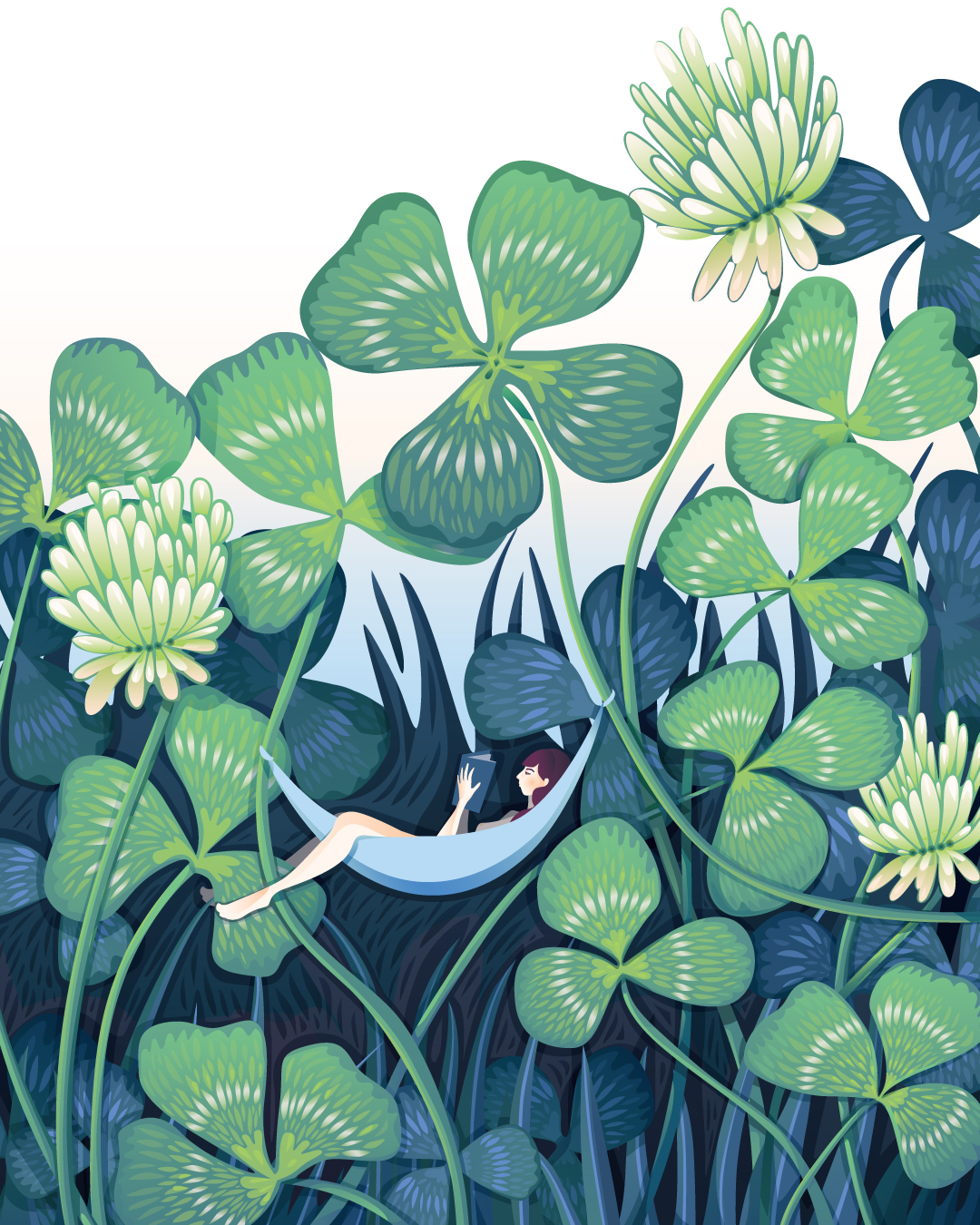 11. Now, tell us a little more about you as a person: what is your favourite food?
I am a fruits and veggies kinda gal. Garden tomatoes with mozzarella is the food of the gods.
12. Favourite book?
I'm not good at committing to one book at time, so here are some recent favorites: The Secret Lives of Color by Kassia St Clair, The Journey by Francesca Sanna (children's), Life by Cynthia Rylant (children's), The Tao of Pooh by Benjamin Hoff, and Fraud essays by David Rakoff.
13. Favourite genre of music?
Ack! I don't think I can commit to one genre. I like a good mix of classic country, rock, indie-pop, soul, hip hop, classical, opera +++
14. What are your hobbies?
I sketch and illustrate projects for myself to stay fresh in down time. I also enjoy trail running, hiking, biking, figure drawing/painting, gardening, and traveling.
15. If you weren't an artist, what would you be?
As a kid, I want to be an artist, astronaut, ballerina, and veterinarian… still sounds good.