Instagram:
@leonardo.santamaria
Tumblr:
leonardosantamaria.tumblr.com
Behance:
www.behance.net/leonardosantamaria
Website:
www.leonardosantamaria.com
1. What's your story? Where are you from?
My twin brother and I were born in Manila, Philippines in 1991 where my family then immigrated to Irvington, New Jersey. My dad would take a bus to work in Manhattan, NYC while my mom took care of me and my two brothers. After about a year, we moved to the west coast in bright and sunny Orange County, California. I then did three years at a community college and transferred to ArtCenter College of Design in 2012, where I spent another four years honing my craft. I now live and work in Los Angeles.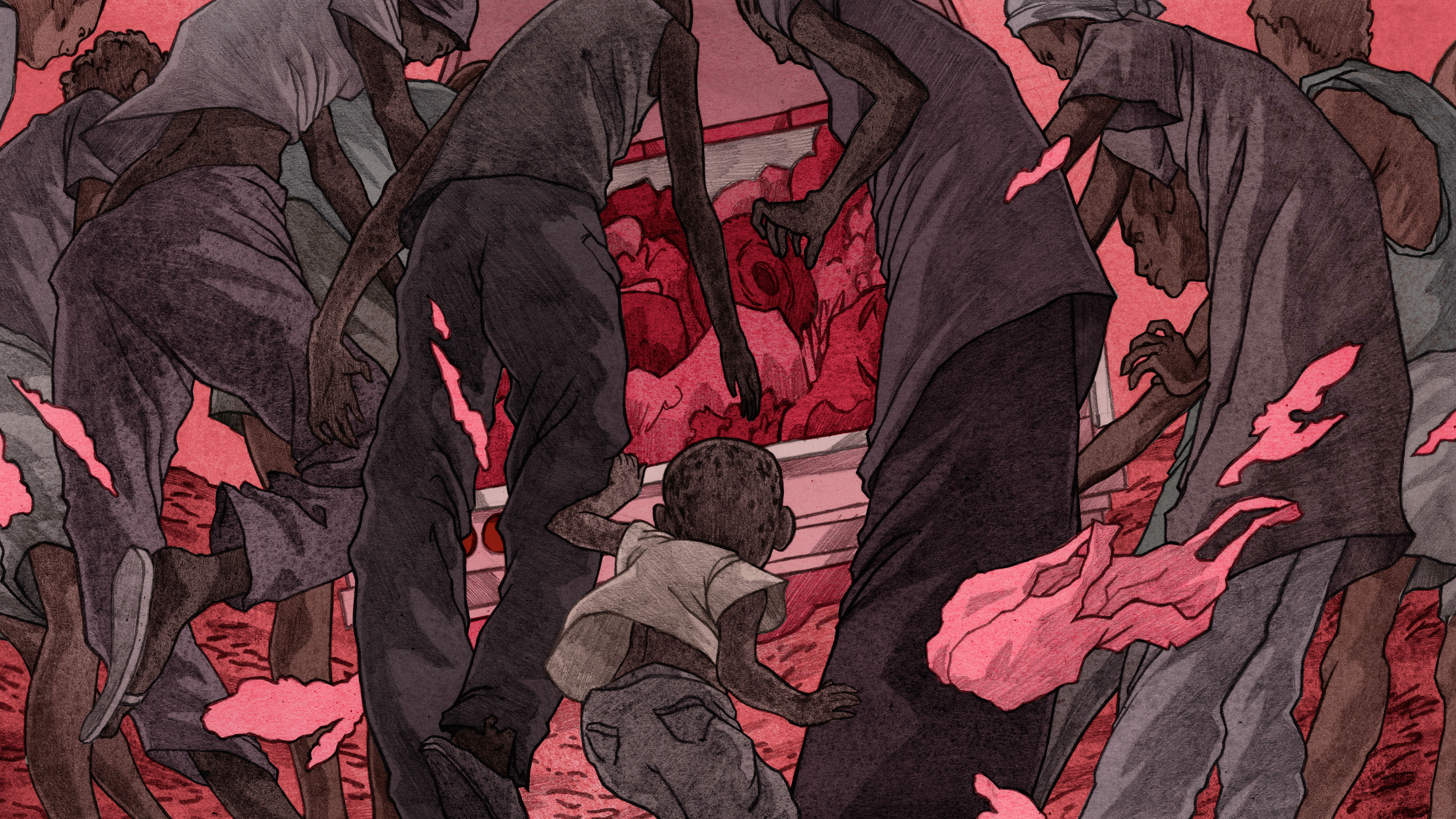 2. Tell us about your aesthetic.
It's half anime, half magical realism, and half the-emo-music-I-listened-to-in-high-school.
3. What is your favourite medium and why?
I always end up coming back to graphite. When you mix graphite with acrylic washes to seal it in, you get a beautiful combination of textures. How the paint reacts to the lead, how those two react to the paper...it's great.
4. What is your artistic process like?
Most of the hard work is done ideating in Photoshop. I'll create and alter the composition from within the program since it's so flexible. And then when it's ready, comes part two: I print the image out at a larger size to then transfer the drawing onto a larger sheet of BFK Rives Printmaking Paper. From there, I start on the finalized contours with graphite and then fill in cast shadows with graphite. After I have the drawing down, I lay in the flat tones with acylic and then slow, transitional shadows as well to bring the piece together.
5. Who and/or what inspires your work?
I look at a lot of fine artists and photographers. My favorite photographers are Ren Hang (RIP) and Nobuyoshi Araki. And as far as painters go, I look at Dana Schultz, Imazu Kei, Mi Ju, Ruprecht von Kaufmann, Jonas Woods, Njideka Akunyili Crosby, and others. Neon Genesis Evangelion is also always influential.
6. What role does art play in your life? How does it change the way you view the world?
I look at the world from the lens of a creator and person of color. I think as makers, we have a privileged voice that carries with it a weight that bears consequences. And with the current state of politics & social issues being what they are, it's our responsibility as makers to contribute to a better world in whatever way we can. But sometimes, some work can end up being rather unintentionally backwards (ie. Ghost in the Shell) so we have to be wary of the implications of our content.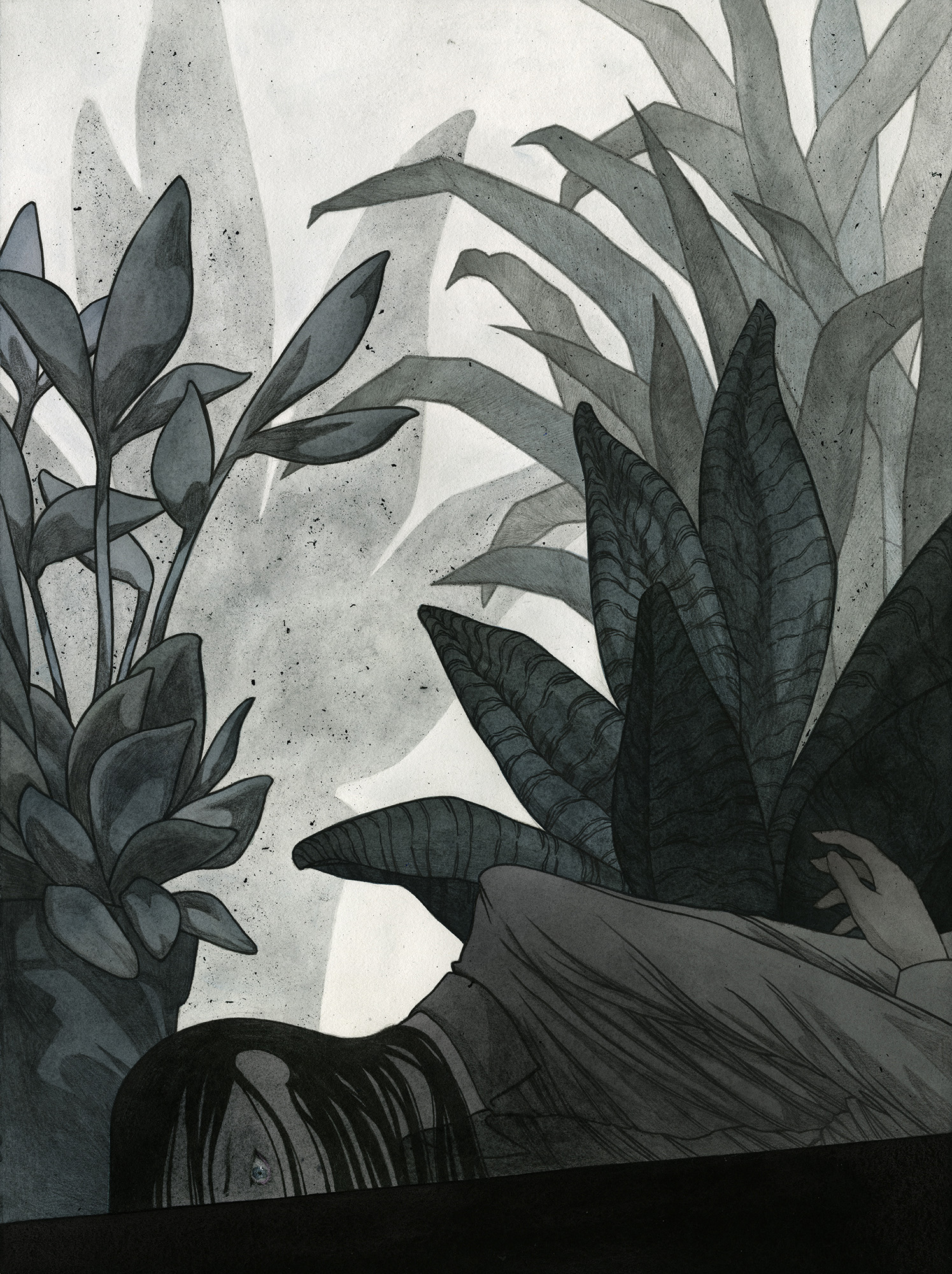 7. Where did you study?
ArtCenter College of Design in Pasadena, CA
8. Where do you see yourself in five years? Working in an agency?
In five years I'll be living in Brooklyn, New York doing freelance and gallery work.
9. What about in ten?
After ten years in Brooklyn, I'll move back to Los Angeles to get a bigger studio and focus on larger works. I will also have a pitbull.
10. What do you hope to achieve with your art?
I want to tell my story.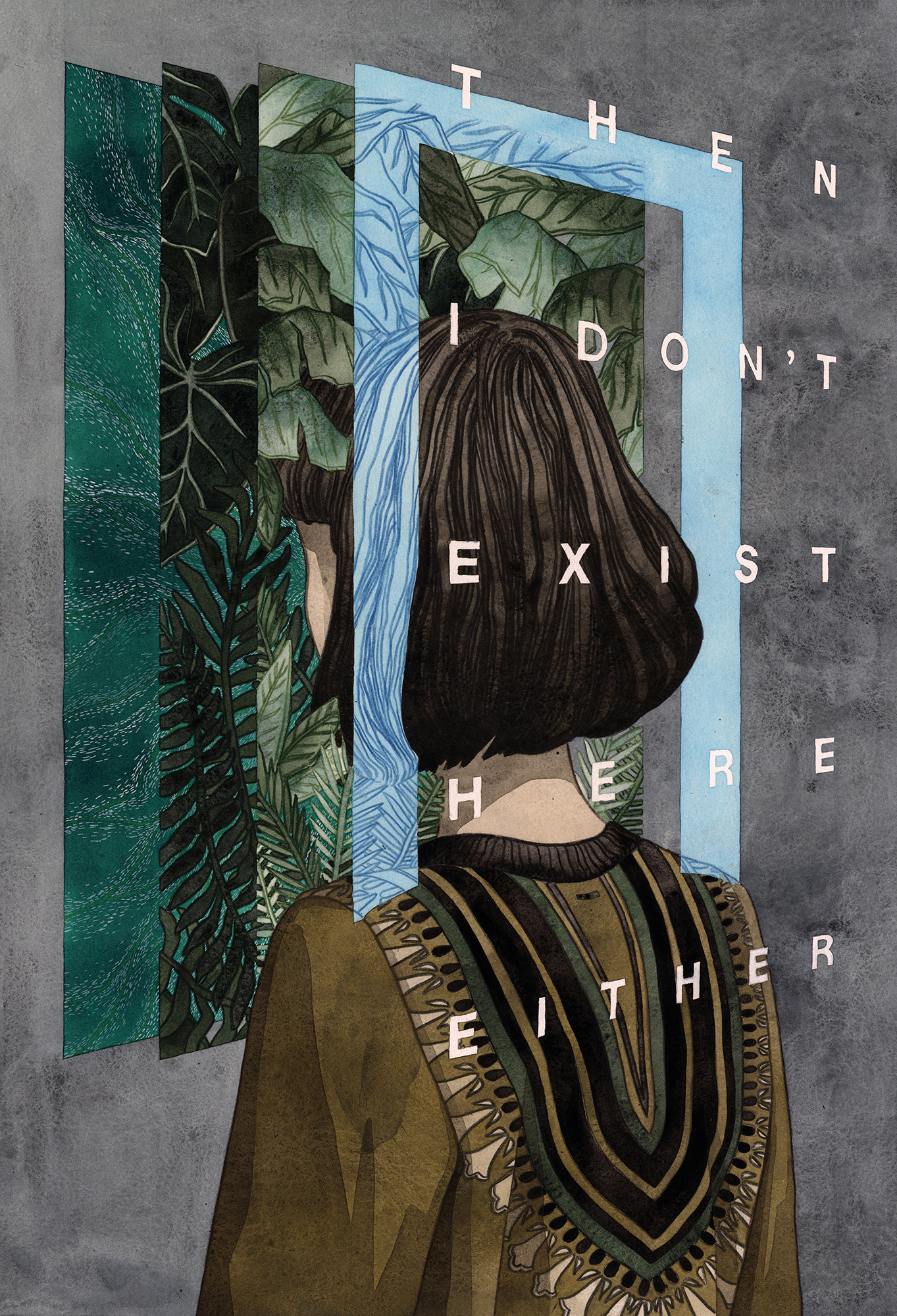 11. Now, tell us a little more about you as a person: what is your favourite food?
Boba, dim sum, ube ice cream, brie, carrot juice, tortang talong, french fries, potatoes, carbs.
12. Favourite book?
Kafka on the Shore.
13. Favourite genre of music?
Bjork.
14. What are your hobbies?
Eating and travelling (and eating while travelling). I also like board games, galleries, museums, and I'm currently binging The Office.
15. If you weren't an artist, what would you be?
Rich.