Instagram:
@leriquiqui
Twitter:
@leriquiqui
Facebook:
www.facebook.com/leriquiquiprints
Tumblr:
leriquiqui.tumblr.com
Website:
www.leriquiqui.com
1. What's your story? Where are you from?
I grew up in Theodore, a small subtropical Australian town, where I spent a lot of time drawing and swimming. After studying Graphic Design I lived and worked my way through Melbourne, London and then France, where I became independent and started Le Riquiqui. I'm currently back in Australia for the moment.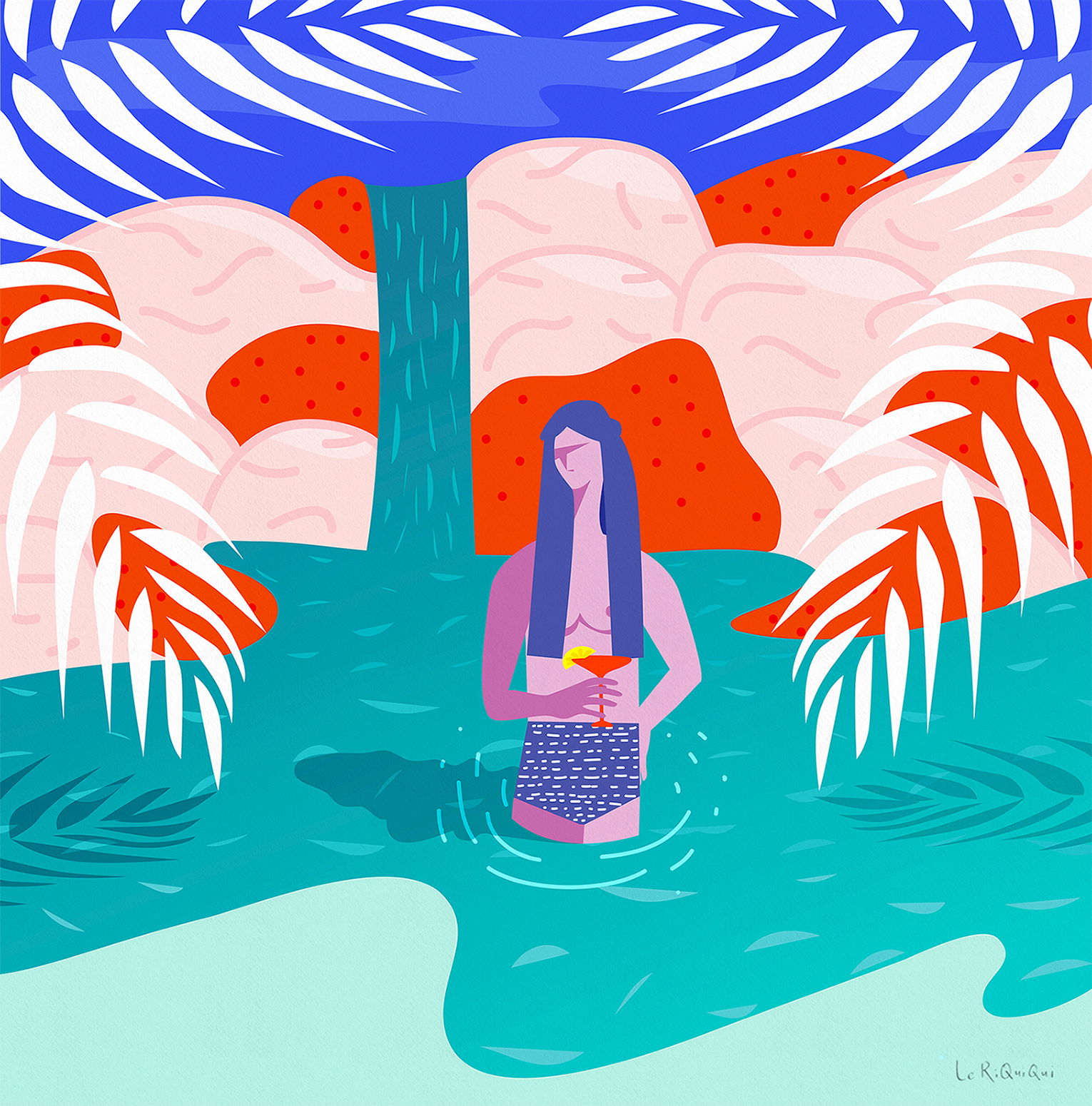 2. Tell us about your aesthetic.
I like to experiment so it's quite diverse, though usually colourfully pared-back, playfully languid and always imperfect (like us humans). I go for maximum personality and minimum components.
3. What is your favourite medium and why?
By hand: a black Lyra Colour Giant pencil for its waxy, charcoal-like line variation without smudge. Digitally: the RGB illustrator colour palette for it's freshness and flexibility. I can spend hours playing with colour relationships and overlays.
4. What is your artistic process like?
It depends on where I am and what's on hand. I keep a Work in Progress folder on the laptop to dip in and out of, which is full of bits and pieces that eventually become something. Work begins with an idea that I really want to visualise or explore... it's drawn and scanned, or started straight on the computer, then I intuitively work through it. Usually accidents happen along the way which makes it better, I like the freedom and fun of the process, it's an outlet and an antidote to over-restrained commercial design work.
5. Who and/or what inspires your work?
This I should really make an effort to narrow down! So many different things all the time. It could be music, lyrics that resonate, a play on words, a sentimental travel memory, a colour combination somewhere unexpected, other artist's work or the way the sunlight hits an ordinary object.. Usually a whole lot of things mixed together. There's always way too much inspiration and never enough time to develop it all.
6. What role does art play in your life? How does it change the way you view the world?
It keeps me sane, fulfilled, curious and connected to a community of like-minded creatives. It's a way to make sense of ourselves and the world through our own visual language. Maybe I'm just happier, but since focusing on art and illustration, I think I view the world in a more honest and open-hearted way, which gives me confidence to be myself instead of hiding and conforming.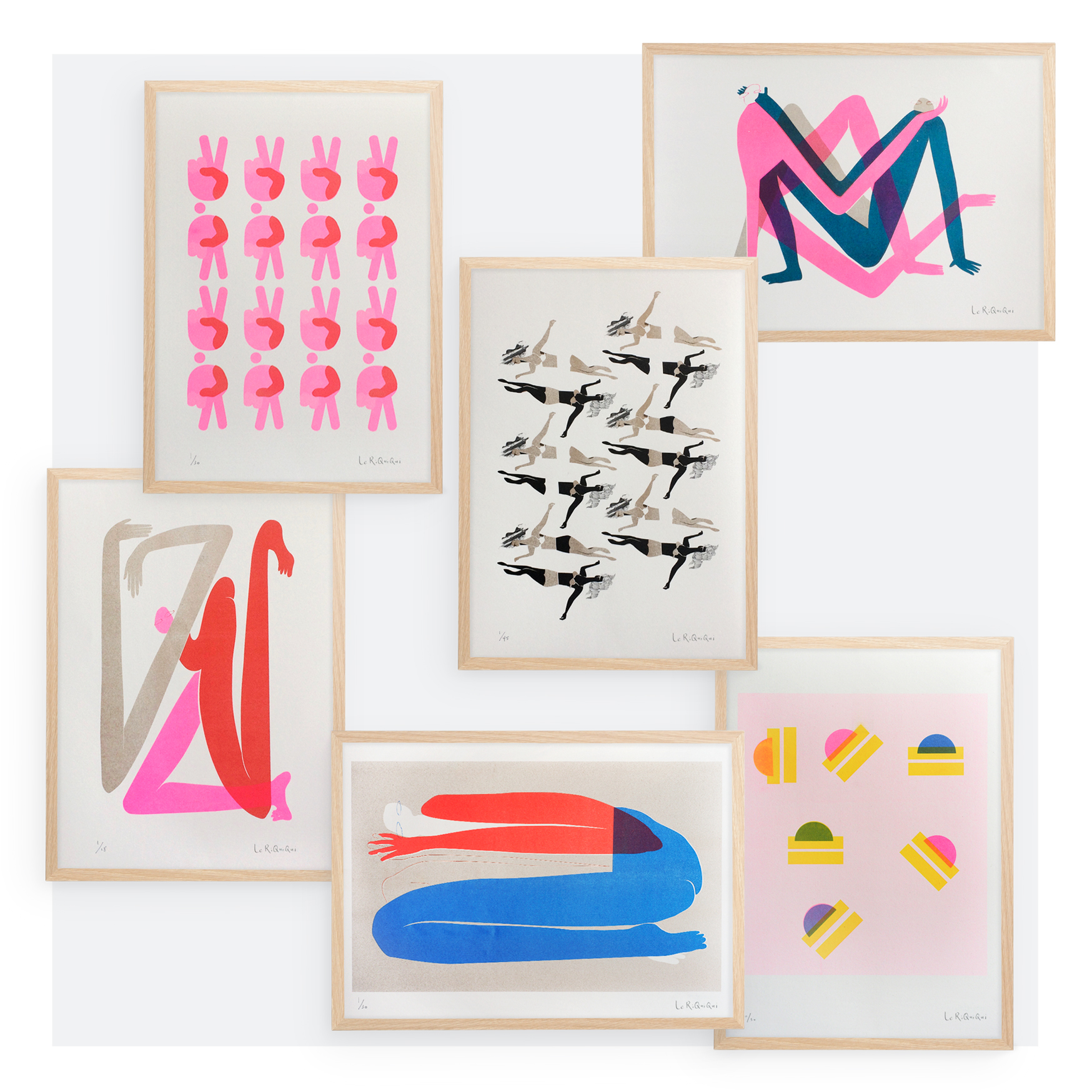 7. Where did you study?
James Cook University, Townsville
8. Where do you see yourself in five years?
I'm enjoying the freedom and flexibility of being independent / self-employed, which was a big leap for me and a long time coming. So I hope to achieve more independence while working on projects that evolve the Le Riquiqui aesthetic and expand it into different dimensions.
9. What about in ten?
Maybe by 10yrs time I'll be nearing the sparkly golden era of the craft! Hopefully I'll be skilled and knowledgable enough to give back and help other people out in an effective way, whether it be artistic mentorship or not-for-profit projects.
10. What do you hope to achieve with your art?
To bring some joy and colour, to resonate. I'm still figuring things out, but I do hope for art to be a life-long practice that continually challenges, stimulates and allows me to keep collaborating with other artists, musicians and writers.. and to contribute in some positive way to this crazy mixed-up world. Ultimately I'd love for art to be democratised and more a part of everyday life, for more people to practise and show their own unique styles and perspectives. And to know that an elite background, a degree in art history or being a child is not essential to enjoy making and interpreting art in our own valid way. Like listening to music, like exercise for the soul.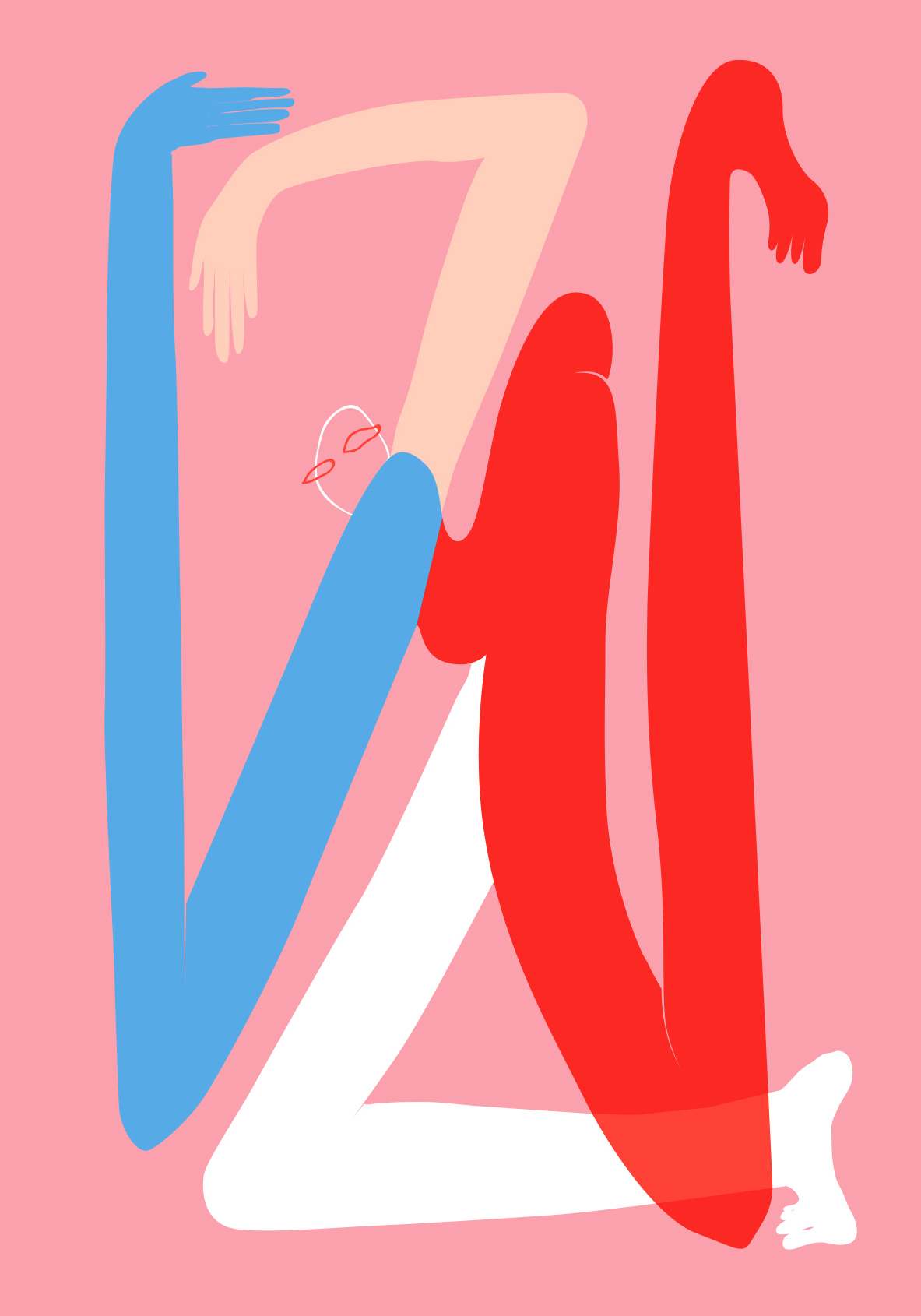 11. Now, tell us a little more about you as a person: what is your favourite food?
I like mediterranean flavours and colourful culture, share-housing, animals, wandering around beautiful cities, time with friends, time alone to think, clean autumn surf and balmy swims.
12. Favourite book?
The Art of Looking Sideways, by Alan Fletcher
13. Favourite genre of music?
French, electro, indie, jazz manouche, latin, soul, britpop, psychadelic rock, experimental pop… lots of faves!
14. What are your hobbies?
Traveling about discovering new places is probably the main one, surfing, spanish and french language, films, exhibitions, yoga, reading to find new insight, and drinking wine to forget new insight... if that can count as a hobby : )
15. If you weren't an artist, what would you be?
Lost!