Instagram:
@levijacobss
Website:
www.levijacobs.nl
1.What's your story? Where are you from?
Hello, My name is Levi and im a dutch illustrator based in Rotterdam.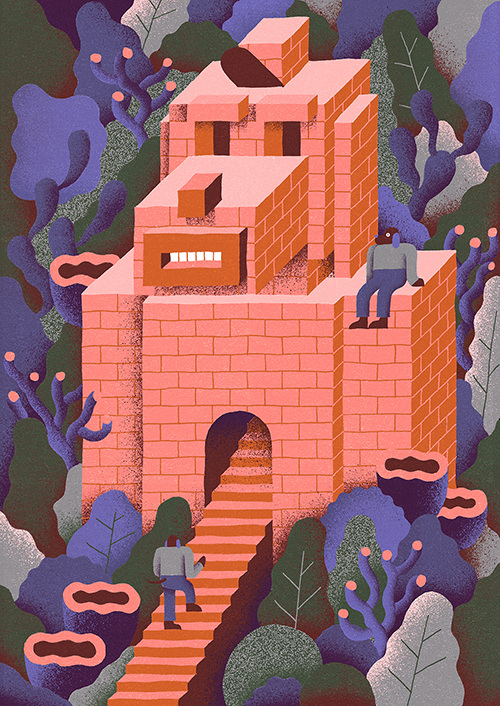 2. Tell us about your aesthetic.
I like to play with shapes, textures, gradients and colors. My style is based on limitations and rules i set myself to narrow down the limitless options. It also makes you more creative to work within these boundaries.
3. What is your favourite medium and why?
I always draw the outlines and sketches by hand and do the coloring digital. Since i recently have a tablet. I can work completely digital if i want. I also love to use analog printing techniques like screen print or painting walls. But even than i usually make the design digital first.
4. What is your artistic process like?
I'm not a artist who sketch a lot or makes multiple studies. Before i start drawing, the final image is already 80% finished in my head. I just have to work it out. During the think proces i don't have to stare at a blank canvas. I can just do something else. Because i always have a lot trouble with focussing, i have to work fast. Its even better if i have a tight deadline. If i don't finish a work in one day. Its really hard to pick it up and work in the same flow again.
5. Who and/or what inspires your work?
Inspiration is always difficult to trace back. But i think its a combination of everything your senses take in. I can not work without listen to music or watch movies.
6. What role does art play in your life? How does it change the way you view the world?
I think its important to have art in this world because its a freedom of expression and makes it a nicer place. Personally i'm not really aware of the role of art im my life because its just naturally there i guess.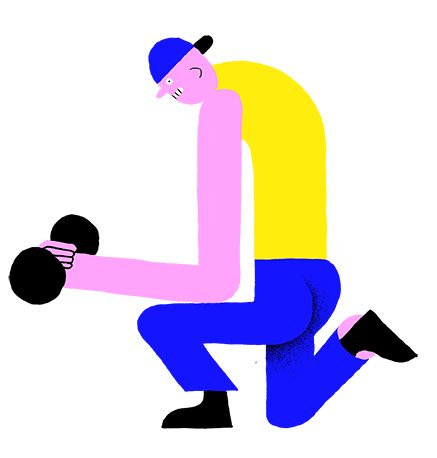 7. Where did you study?
First i studied graphic design in Eindhoven and after that i studied illustration at Art school in Breda.
8. Where do you see yourself in five years? Working in an agency?
I am working now as a fulltime freelance illustrator. I don't see myself work in an agency in the future.
9. What about in ten?
I hope i can do the same as i do now, only maybe bigger clients. more personal projects.
10. What do you hope to achieve with your art?
My art is just a personal expression. i just have the urge to draw things. Now i also found a way to make a living with it. I don't have some bigger purpose or message in my work.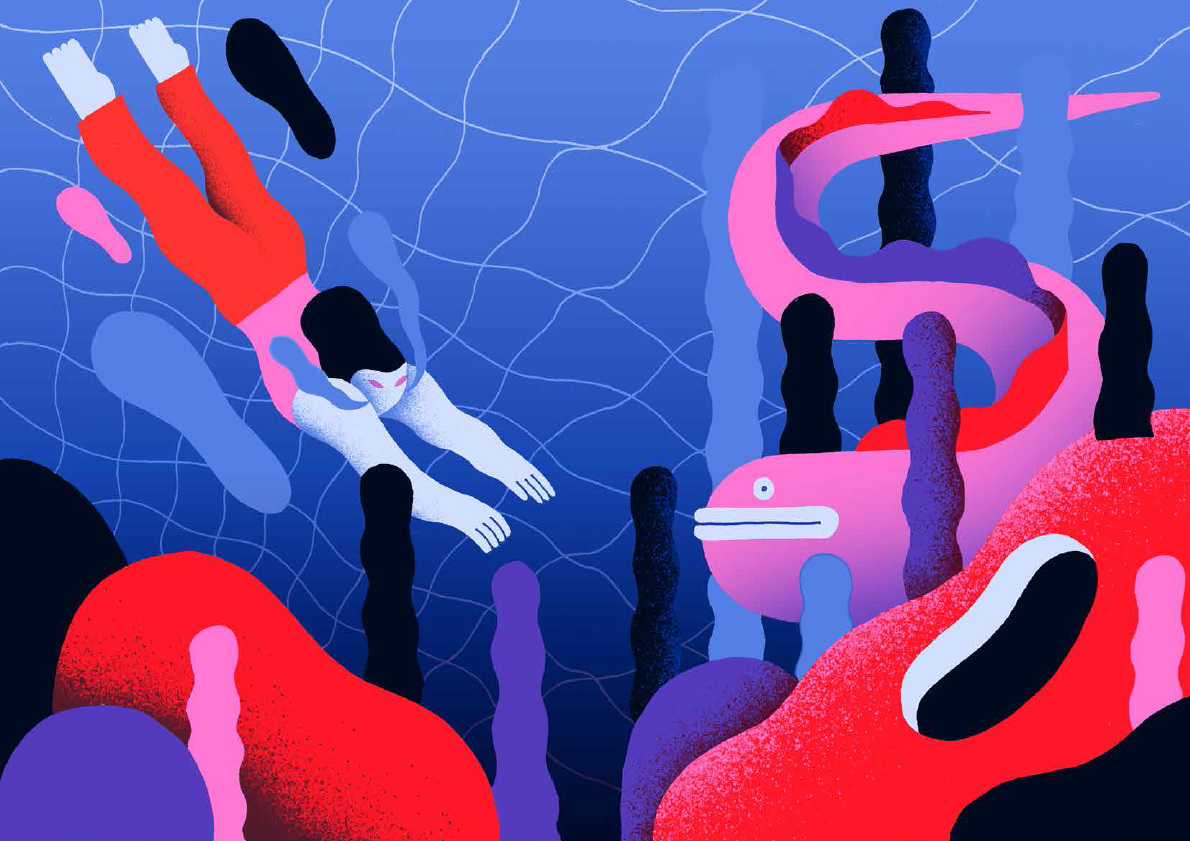 11. Now, tell us a little more about you as a person: what is your favourite food?
I like a lot different styles of food. My favorites are Asian and Italian
12. Favourite book?
To be honest, i never read books. I have difficulties reading since i was a kid. I do like all kinds of image books and the images in magazines in waiting rooms.
13. Favourite genre of music?
Electronic music without vocals and 80s new romantics
14. What are your hobbies?
drawing, movies, music, games.
15. If you weren't an artist, what would you be?
As a kid i wanted to be Indiana Jones or a surgeon.