Instagram:
@leytales
Behance:
www.behance.net/leyoung37
Etsy:
www.etsy.com/shop/leytales
1. What's your story? Where are you from?
Hi ! I'm Lee Young. I was born and raised in Seoul, South Korea. I used to work for background part in an Animation company since I graduated Art School. I wanted to do my own artwork at that time. I feel like I was afraid that my creativity was fading. So, I quit that job. Currently, I'm working as an illustrator and working on my first picture book.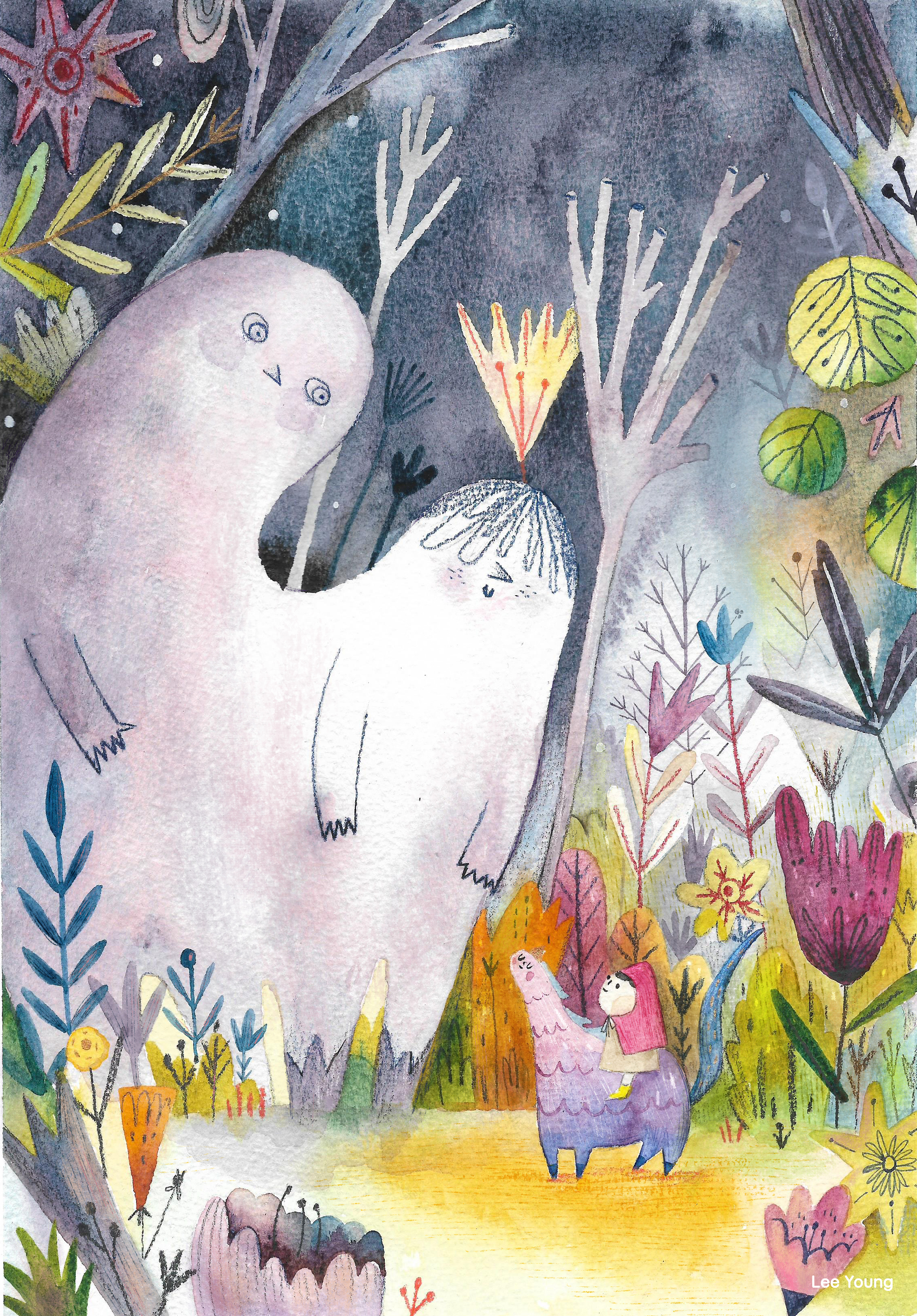 2. Tell us about your aesthetic.
Basically, I want my drawings to express adventurous and whimsical feelings. And I'd love to show that with various colors into them.
3. What is your favorite medium and why?
Watercolor, recently. The more I drew with watercolor, the more I learned from it. It's quite a great medium to study techniques and expressions.
4. What is your artistic process like?
When I get inspiration from something, I sketch it right away. If I don't have a pencil, I jot it down on my phone. Like, blue for hair, light-yellowy-greenery-pinkish for background. And a short story for the drawing. After I finished a sketch. I usually take a photo of it and starts to draw in Photoshop.
5. Who and/or what inspires your work?
There are so many. Especially Mary Blair, her artworks are amazing and quite mesmerizing. Nature, dreams, books and music .. I get inspired by everything around me.
6. What role does art play in your life? How does it change the way you view the world?
I think living as an artist is being an explorer also. I always try to find a story from around me. Art is a best way to figure out- Who I am, What I want to be. I can be myself in every possible way with artistic approach.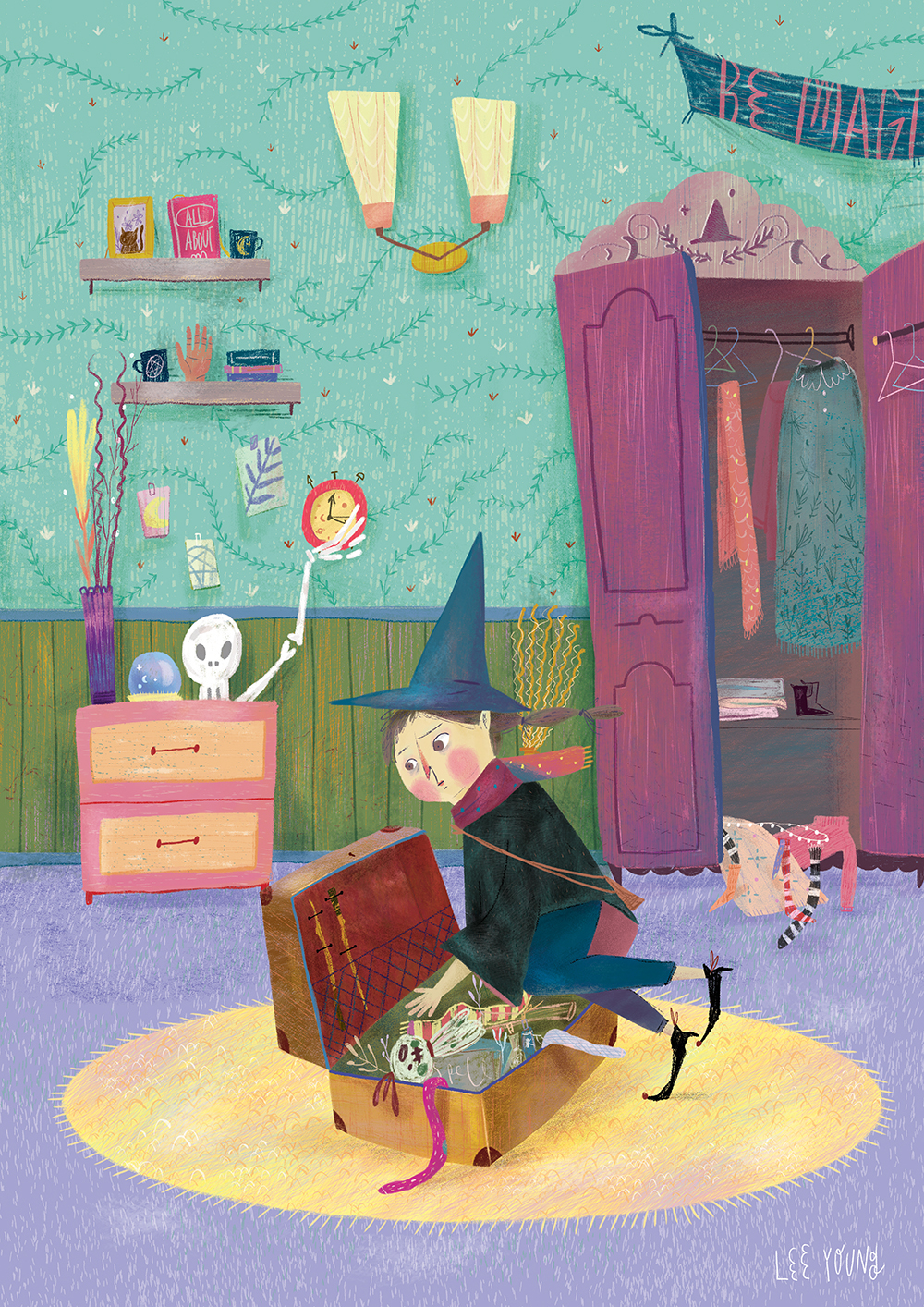 7. Where did you study?
I'm graduated from SungShin University as a Sculptor major. I used to like carving a figure out of stone, If I have a chance I'd like to do it again in future.
8. Where do you see yourself in five years?
It would be great, working in an agency. Hope, I'll have published my picture books at least 2 of them.
9. What about in ten?
Probably I would be drawing by then. I'd love to live somewhere at an exotic place with my own studio.
10. What do you hope to achieve with your art?
Firstly, my drawings makes me happy. It is everything to me. If people will be able to love my drawings ,I guess they would be happy too.This thought makes me keep going. I hope when people see my drawings, they can feel the same feelings (magical and adventurous) which I felt while making them. In short, I want to communicate with people through my drawings. These are my enjoyable moments.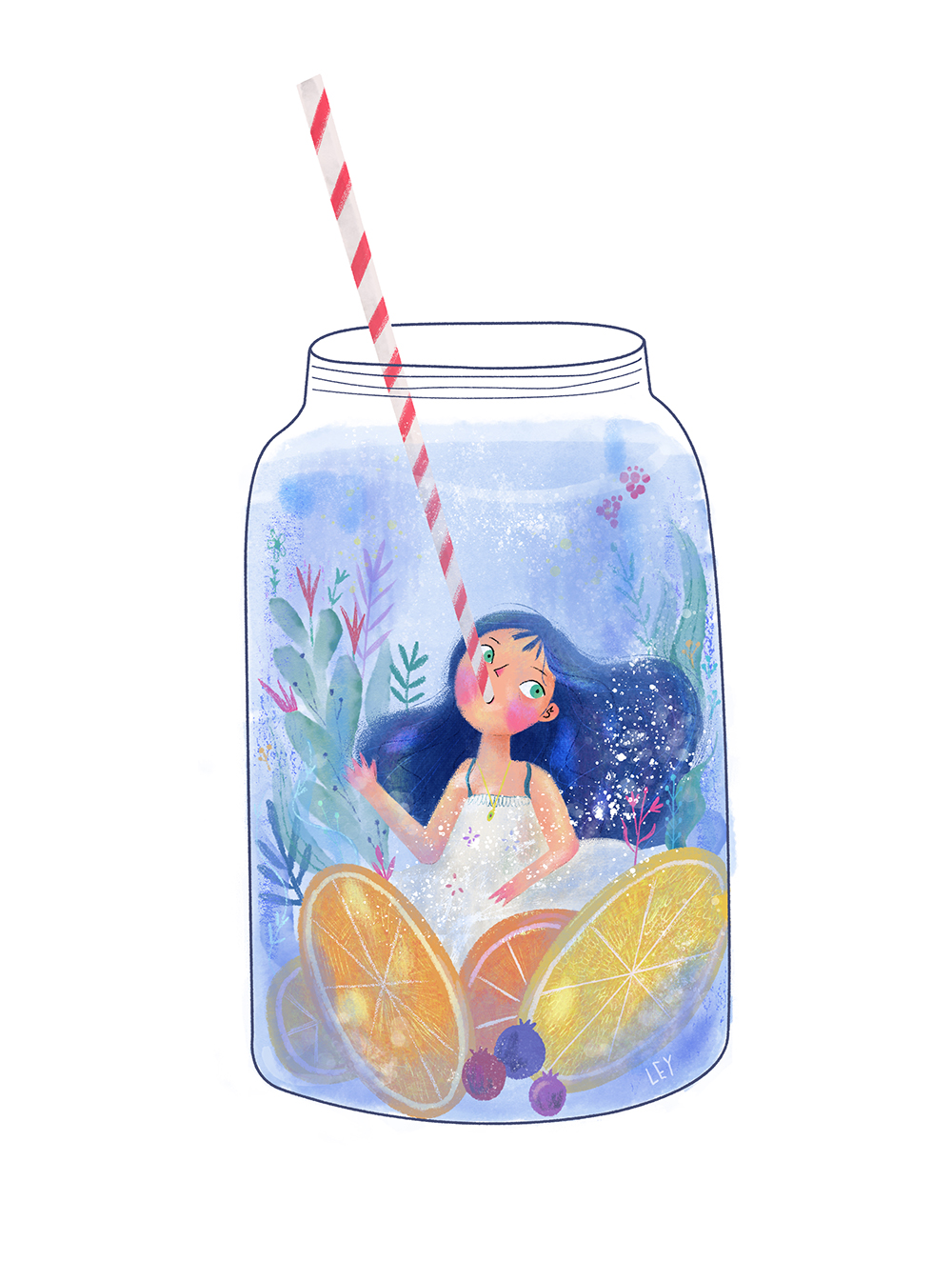 11. Now, tell us a little more about you as a person: what is your favorite food?
SANDWICH. Will the day come when I can open my own sandwich shop?
12. Favorite book?
It's hard to choose, but if I have to chose I'd say ''The Black cat '' by Edgar Allan Poe. I didn't like to read a book when I was little, but this book changed me into a bookworm.
13. Favorite genre of music?
I like to listen everything except EDM. Listening to music while drawing makes my mood good. Especially I love rock music, I'd like to learn how to play a guitar and drum someday.
14. What are your hobbies?
I spend most of my time on drawing, laying on the bed while listening to music, watching movies or reading and exploring places I've never been to. These days I'm so into editing videos.
15. If you weren't an artist, what would you be?
I would say a psychotherapist or a book store owner.