Instagram:
@liam_blewitt
Twitter:
@liam_blewitt
Tumblr:
liammarkblewitt.tumblr.com
1. What's your story? Where are you from?
Hello! My name is Liam Mark Blewitt and its very nice to meet you too. I'm 21 and a graphic design graduate, but I have been doing illustration for a few years now. I also try to go under 'Liam Ma!'. I come from a small town called Darlington up here in the north east of England. I've always been the creative type and I was always doing something with my hands when I was younger, if it were building or fidgeting. I self-taught myself graphic design, but jumped into illustration while at university. I found illustration was very much like a wild animal, you should expect things to get out of hand sometimes, but as long as you persevere and stay calm, it becomes your friend - your best friend in-fact and it can lead you to some fantastic people and projects alike!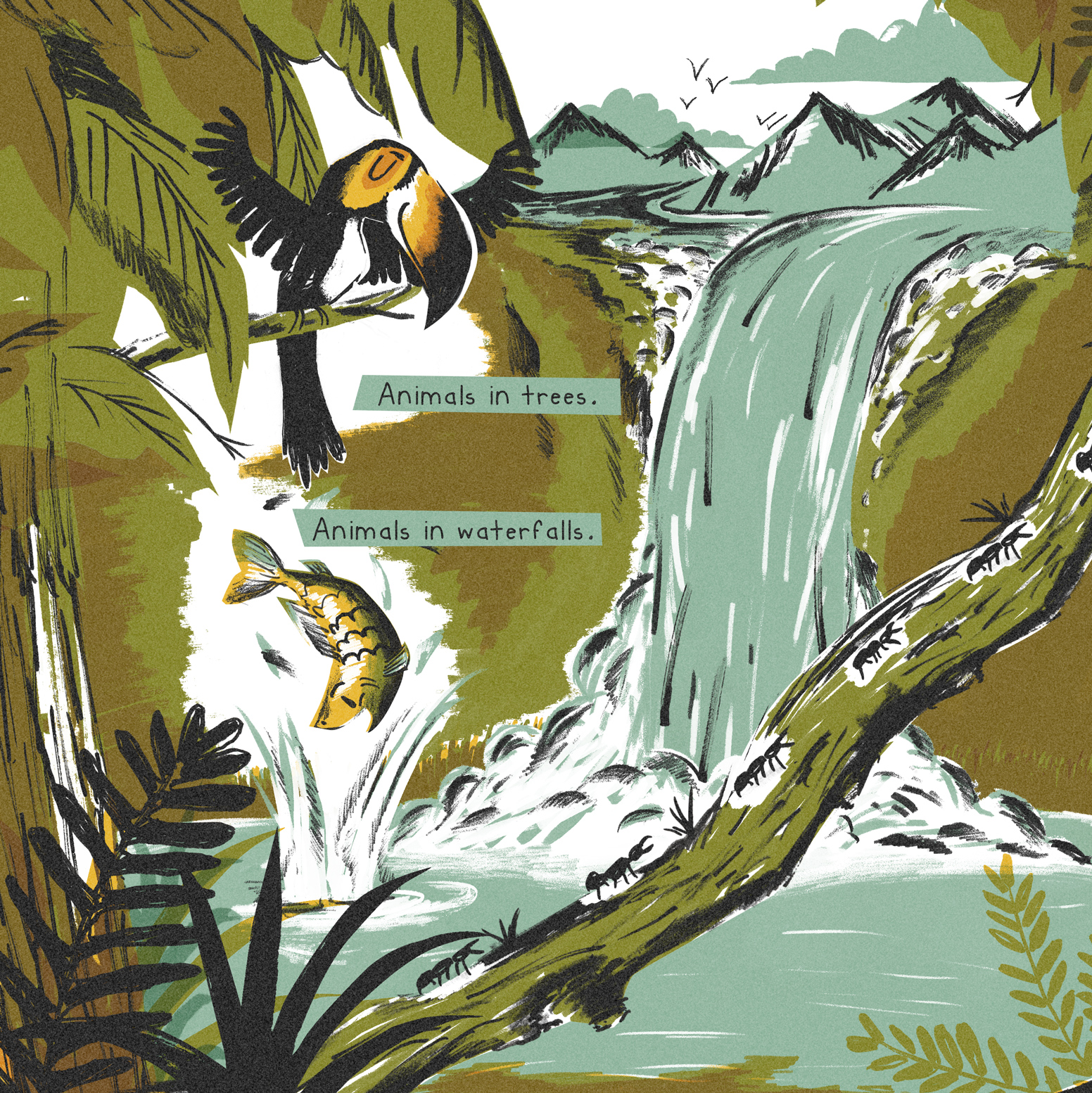 2. Tell us about your aesthetic.
I think it's a modern take on something that feels familiar but isn't, if that makes sense? I'm very intrigued with texture and imperfections in mid-century illustration and print. I usually work in layers, pencil and ink; I scan both in and the pencil layer becomes my guide for colouring in Photoshop. I like digital work, but it just wasn't for me. There's nothing quite like traditional methods, they're more intuitive, you use your hands to craft your message and with that interaction - from hand to medium and medium to surface - you learn a sense of relationship between them. I don't think illustration has to be a polished piece of silver, sometimes it can become over-worked, filtered down and you lose your original intent. So I've never been too precious as imperfections are inevitable while mainly working traditionally and they become your fingerprint, of sorts. As for colours go, I usually go with bright and bold but recently, I've been experimenting with overlapping colours and I'm working with muted, pastel colours. I think there is something interesting about the contrasting aspects of mature, subdued colours and the highly, dynamic movement of characters.
3. What is your favourite medium and why?
Oh that's a very cruel question, I'd say silk screen is my favourite process. Preparing paper and mixing inks with your own hands. Even finding the right amount of pressure while pushing the ink through the mesh screen onto paper; there's something very therapeutic about the process. I think any printing process that gets my hands dirty is fun, I feel like a big kid. As for my sketchbooks, I've recently been using a lot of brush pens, old dry brushes with ink and even balsa wood makes a brilliant texture!
4. What is your artistic process like?
I try to keep it simple. I don't force my ideas, I believe in letting them come to you naturally. Sometimes they hit you at the most random times while watching a film or in the shower or even in bed at 3am, so you have to be prepared! Sometimes you have to feel and try things out and let the project lead you, it might be a new pen or brush that inspires you. I usually use loose sheets when developing ideas; sketchbooks always make me feel caged in for some reason, besides loose paper is easier to scan in or develop a rough sketch over a light box.
5. Who and/or what inspires your work?
I get inspired by most things in life, sometimes its a word or phrase I hear in conversation but I think the most inspiring are animals. They can be used to create beautiful but also tragic metaphors to teach children valuable life lessons of compassion and its truly invaluable. As for designers, hands-down mid-century Illustrators; (Roger) Duvoisin and Cliff Roberts to name a few. The movement in their characters is fantastic. Their colour palettes were very restricted by technology and I think these restrictions are very important, to make do and make new, so to speak. The simplicity really lets you appreciate every mark made by them. Oh, and Saul Bass is bloody excellent as well!
6. What role does art play in your life? How does it change the way you view the world?
I think it's a bit of a blessing and a curse. I'm always wondering how everything is made so it kinda consumes me a lot and I can never switch off, but I love what I do and its trade off. Also I'm hoarding paper that I'll probably never use… seriously help me.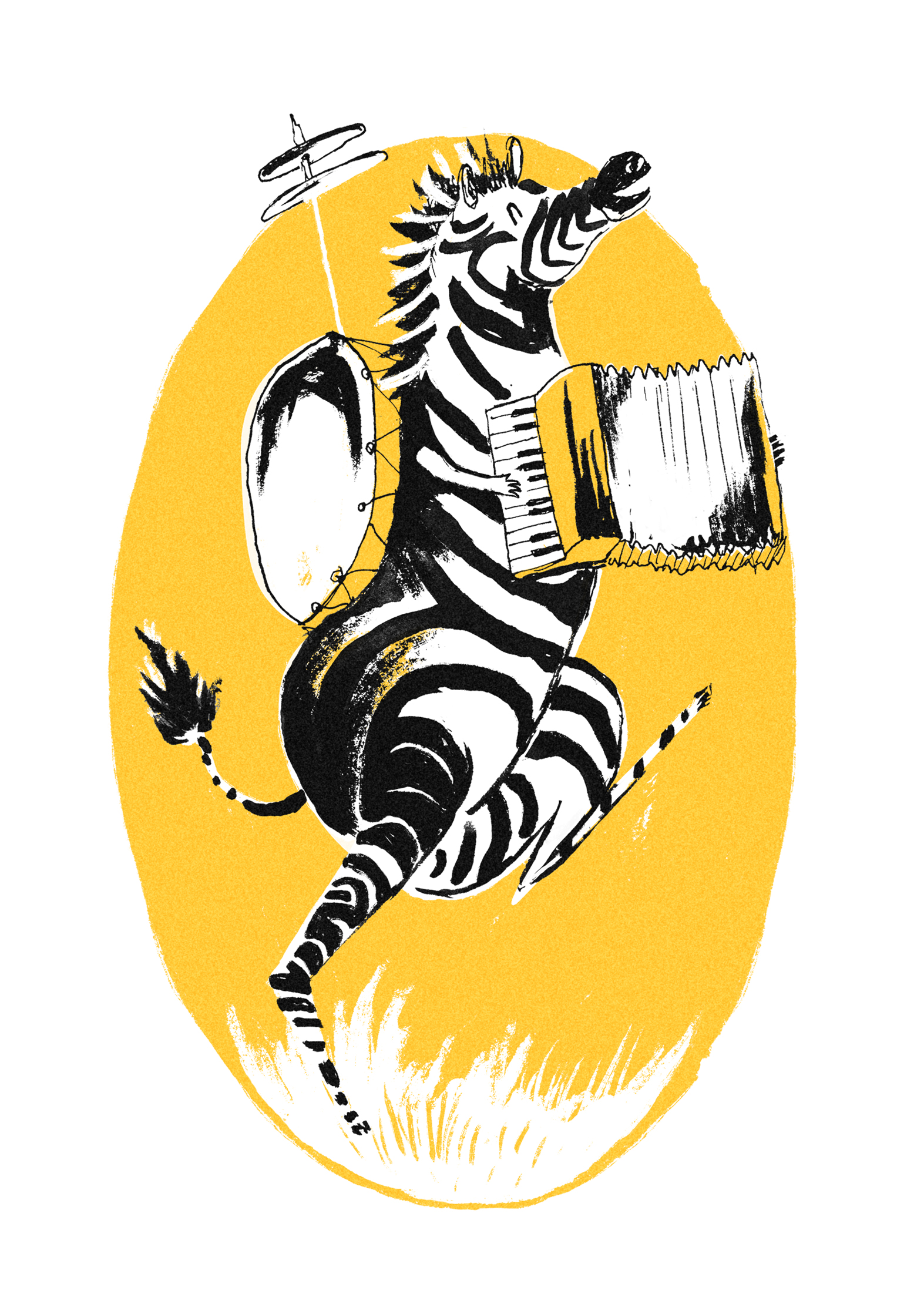 7. Where did you study?
I've just graduated with a first-class honours degree in Graphic Design from Northumbria University where I specialised in illustration for the past few years.
8. Where do you see yourself in five years?
I think having some fantastic clients to work with would be a start. I'm currently taking each day as it comes and I'm open to any opportunities. It would be great to have my sensory picture book for children published too - from there I would love to keep working on more picture books. I really want to dabble in everything with my illustration, not only children's books, I think it would be fun to work on little projects like gig, event and film posters or even larger projects, like murals, branding companies and product packaging; I love a challenge and something different.
9. What about in ten?
I've always wanted to start my own print/illustration studio and even a children's book publishers… 'Blew books. Feeling blue? pick up a book!' … something along those lines, maybe in twenty. Anyway, time is a funny thing, it can really fly when you're having fun, so hopefully by then they invent time-travelling, so I can do what I love and have fun a little longer; meeting more wonderful people along the way!
10. What do you hope to achieve with your art?
'Ohhh' 'yeah' 'haha' 'wowww' - these sounds and a rollercoaster of other emotions.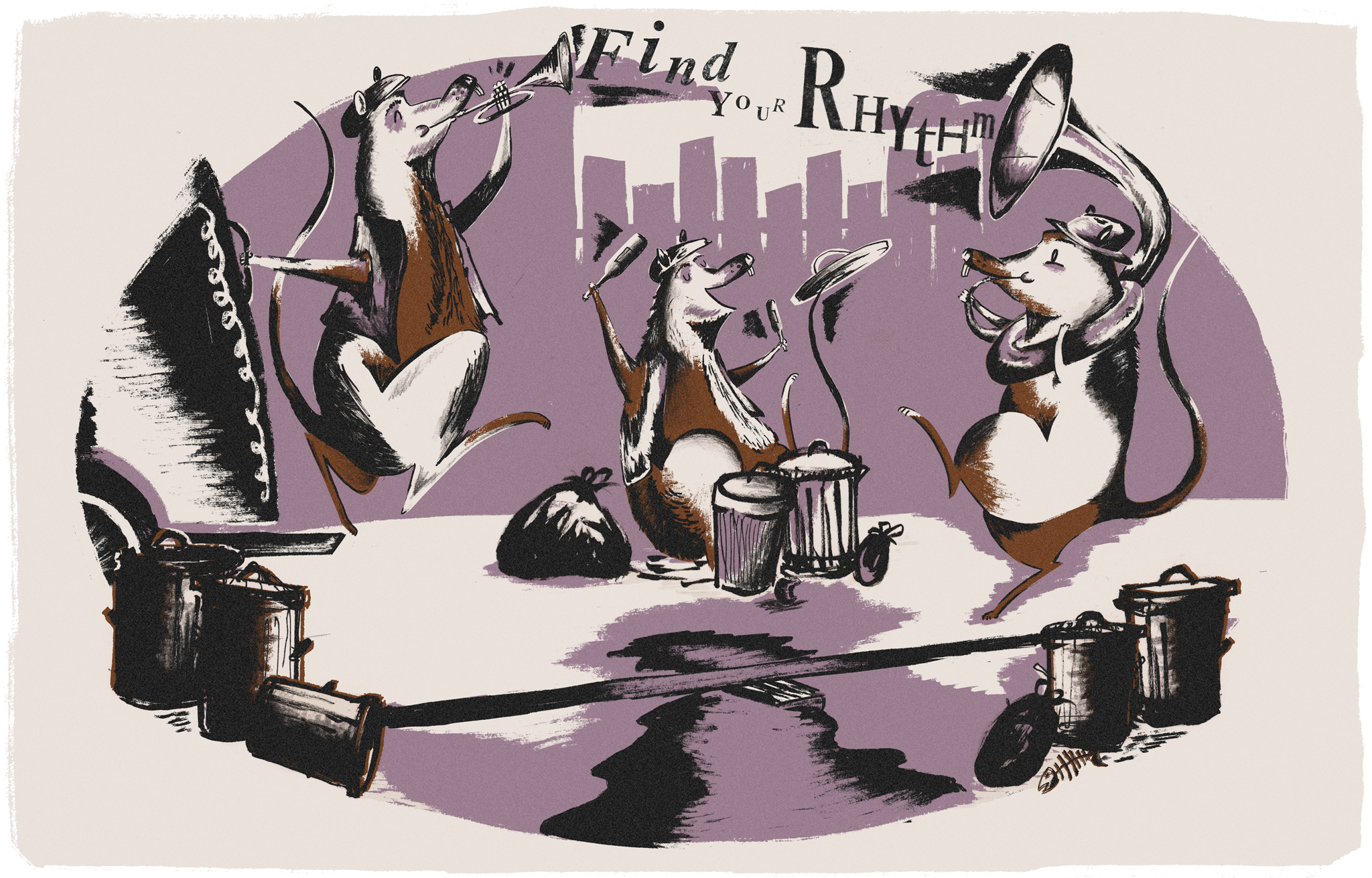 11. Now, tell us a little more about you as a person: what is your favourite food?
'Mmmm-mmm that is a tasty burger'
12. Favourite book?
In all honesty, I've never read traditional books; I look at the pictures like a big kid. 'Petunia, I Love You' by Roger Duvoisin is one of my favourites.
13. Favourite genre of music?
Errm, I pretty much listen to everything apart from chart stuff. I'm a big fan of Dr. Dog at the moment.
14. What are your hobbies?
I'm always trying to learn new things. I love playing my guitars, I'm currently teaching myself piano/keyboard as well. Cooking is great fun as well, as long as nothing gets burnt to ash.
15. If you weren't an artist, what would you be?
Probably something in film making. Huge fan of Quentin Tarantino, Nolan, Hitchcock, Kubrick and Wes.