Instagram:
@liamohopkins
Website:
www.liamoart.com
1. What's your story? Where are you from?
Hi, my name is Liam Hopkins. I was born in Colorado, but my family moved to southern California before I was a year old and have been here ever since. I currently live and go to school in Pasadena at ArtCenter College of Design.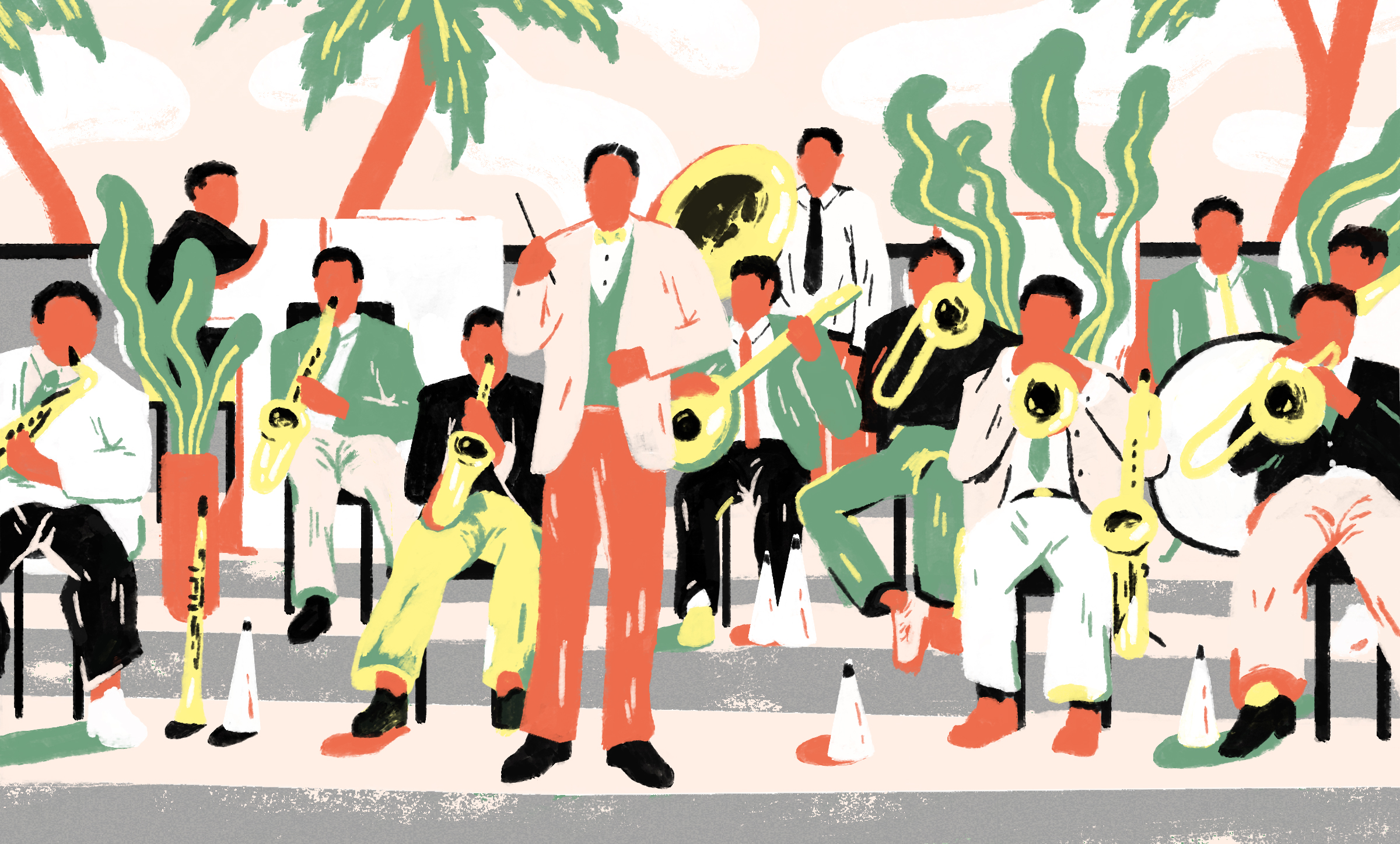 2. Tell us about your aesthetic.
A piece is working for me when all of the elements and colors have a sense of visual stability and are having a conversation with each other. Balance and color are key factors in the way I solve problems and decide what moves to make next. I try to keep a happy medium between graphic minimalism and controlled chaos.
3. What is your favourite medium and why?
A couple years ago I worked primarily with pen, gouache, and colored pencil, then I would scan the image and touch it up or color it digitally. But lately I've been enjoying the freedom and wide range of possibilities that working digitally offers and have been working with it much more. However, I find it easier to think on paper so each piece is started off with a simple sketch to then be fleshed out digitally.
4. What is your artistic process like?
My process is mostly thinking and absorbing all that I can throughout my day and trying to be sensitive to the information around me. I roll around the ideas that linger in the back of my head and try to figure out the best way to approach these ideas visually. A good chunk of it is just living life and taking advantage of the moments that resonate with me in some way. I also always keep my sketchbook nearby to draw quick ideas that I can barely understand the next day.
5. Who and/or what inspires your work?
Music has always been a huge inspiration for me. I constantly have music playing and it helps my overall artistic process. I also draw inspiration from many other things such as printed art, zines, fashion photography, graphic design, nature, and fog.
6. What role does art play in your life? How does it change the way you view the world?
My life has been centered around art for as long as I can remember. Like I mentioned, my artistic process is very much how I view the world around me so my life and my work seem to be conjoined.

7. Where did you study?
I'm graduating next semester from ArtCenter College of Design in Pasadena, CA.
8. Where do you see yourself in five years? Working in an agency?
I want to be a freelance illustrator who is involved in other projects and collaborations with fellow artists and friends.
9. What about in ten?
Same as five years but at a more advanced level I suppose. Becoming an art director or starting an art and design related business of some kind also sounds nice.
10. What do you hope to achieve with your art?
I want to evoke something in others based on my own personal experiences and interests. It's an extremely gratifying feeling to make something that others can connect with in some way.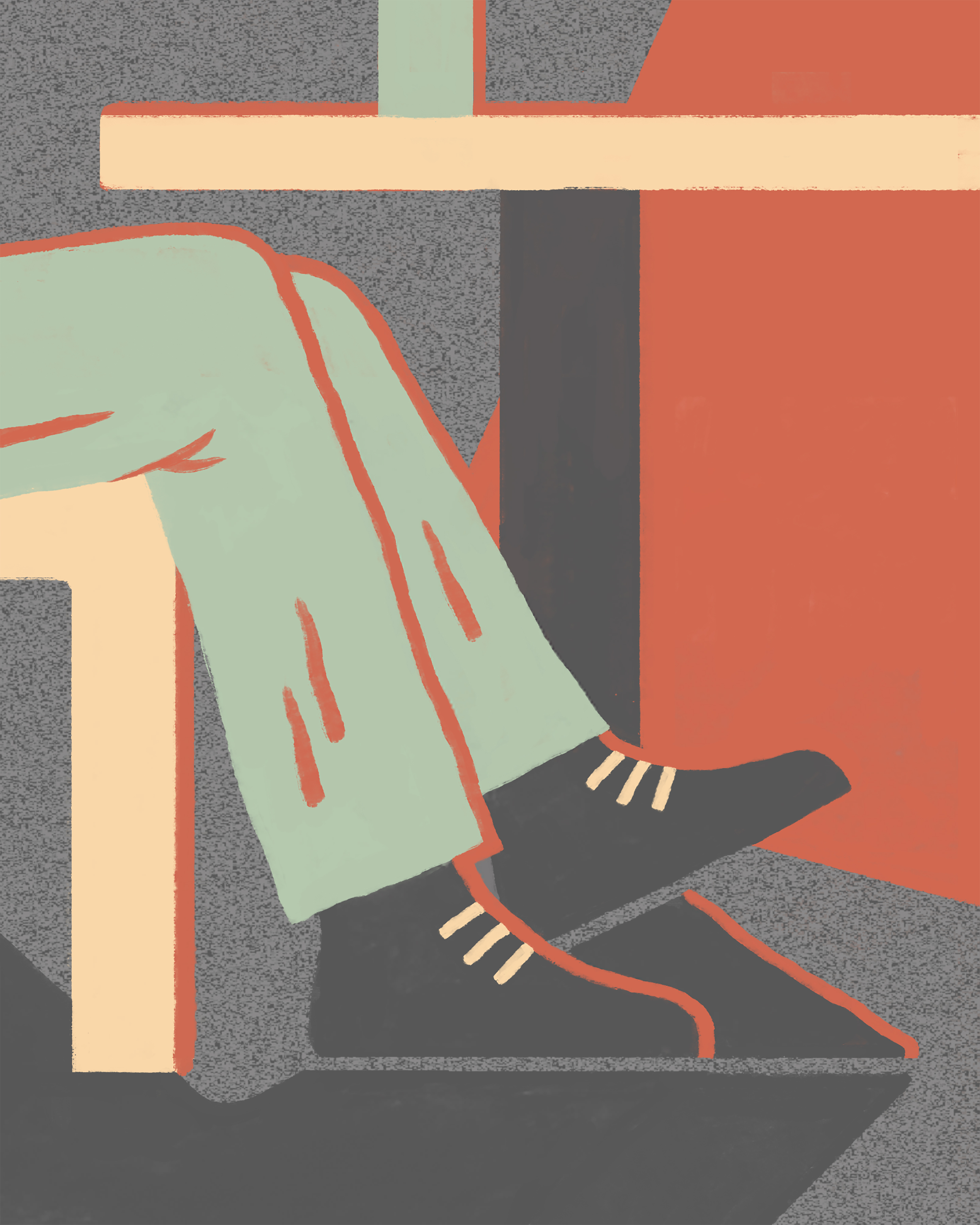 11. Now, tell us a little more about you as a person: what is your favourite food?
I will eat ramen everyday for a week and not mind one bit.
12. Favourite book?
I'm currently reading a book called "Fowre #1: Synthesizers" by Andrew Siskind and it's an incredible read.
13. Favourite genre of music?
That's an extremely tough question for me. Music is a hefty part of my life and the type of music I want to listen to changes frequently based on the mood i'm in. But the genre I heavily listen to is jazz and music that stems from jazz like soul, funk, rock, etc.
14. What are your hobbies?
I enjoy spending time with friends and like-minded people, especially if there's beer involved. Other than that I like to skate and play my keyboard.
15. If you weren't an artist, what would you be?
I would probably be focused on becoming a musician.