Instagram:
@liannenixon
1. What's your story? Where are you from?
I was born in Alkmaar, a small town in The Netherlands with a (not really) famous cheese market. Right now I live in Haarlem, near Amsterdam, with my boyfriend. I'm a freelance Illustrator and when I'm not drawing on paper, windows or walls, I work part time in a store.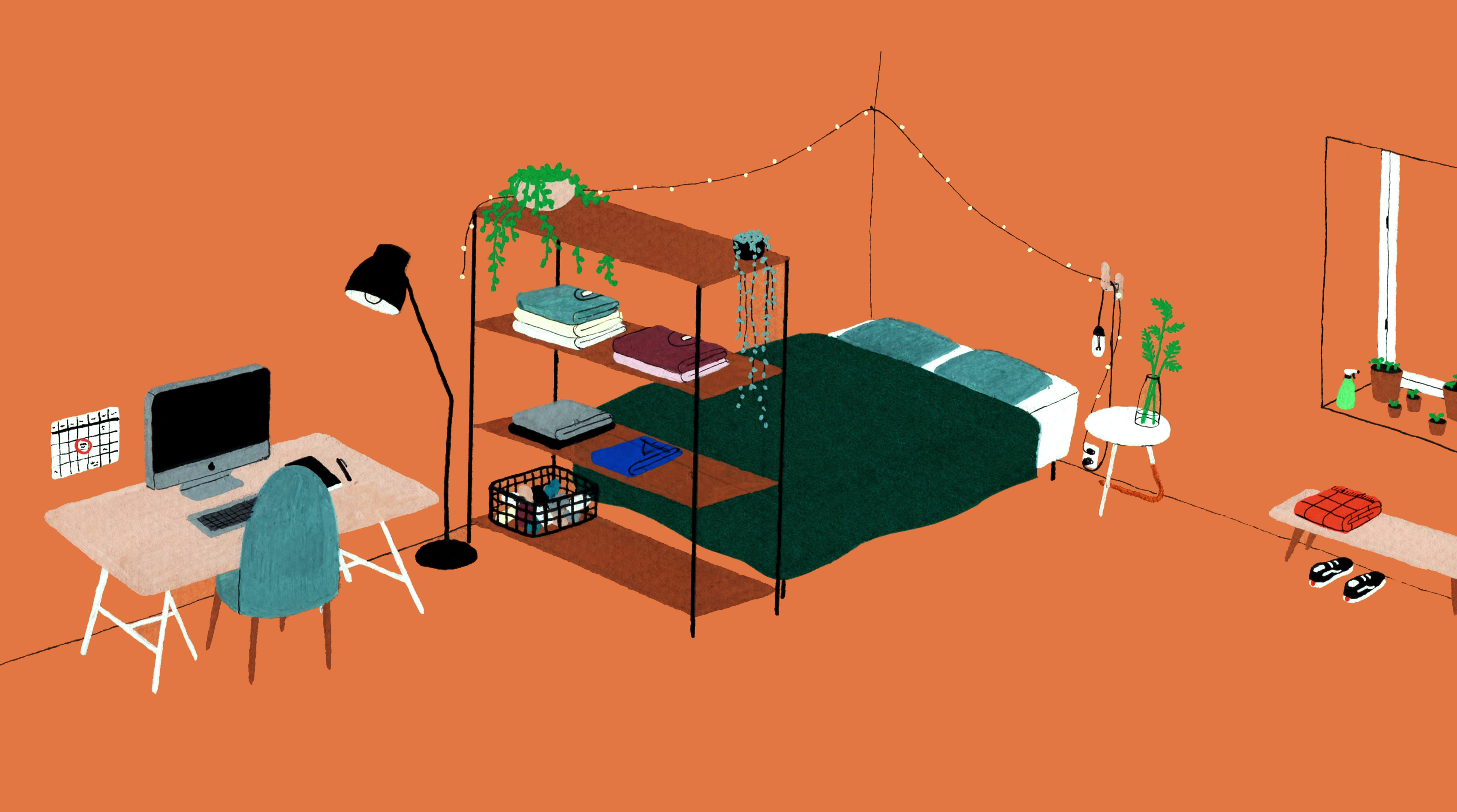 2. Tell us about your aesthetic.
I'm all about interior design. I have always dreamt about living big in spacious rooms where it doesn't matter whether you have a lot of stuff because still, you will have too much space. I'm quite a messy person and not good in throwing away things. In my drawings, I can be very tidy and neat, haha.
3. What is your favourite medium and why?
I love heavy, coloured paper. Drawing on white doesn't work so well for me so I am always looking for new colours. I draw with Posca and Molotow markers, so I can easily layer colours without blending and while I'm still working with paint it has a lot more grip than a brush.
4. What is your artistic process like?
Like I said I always keep my eyes open to find a good piece of coloured paper, this is my basis. The colour sets the mood for the interior I will be drawing, for instance, whether it's a retro or a modern themed interior. In the meantime, I have been visiting design stores or have spent hours of dreaming while looking on the internet for furniture design I love. At a random moment, one piece of design pops into my head and I'll think "Yes, that chair will be my main character" and everything around it then comes naturally.
5. Who and/or what inspires your work?
I like to combine various designers in one illustration to get a good balance of classics and contemporary art. So I love to go through books of mid-century design but also to seek inspiration at the final exhibitions of various art academies.
6. What role does art play in your life? How does it change the way you view the world?
Art is such a good base in life. You can fall in love with art, you can share art, you can express your feelings in making art, you can do your own thing within art, you can learn from art, you can get and give respect with art. All sounds very "yeah yeah, allright" but it's true! A life without art would be so boring and empty. At least, for me, it would.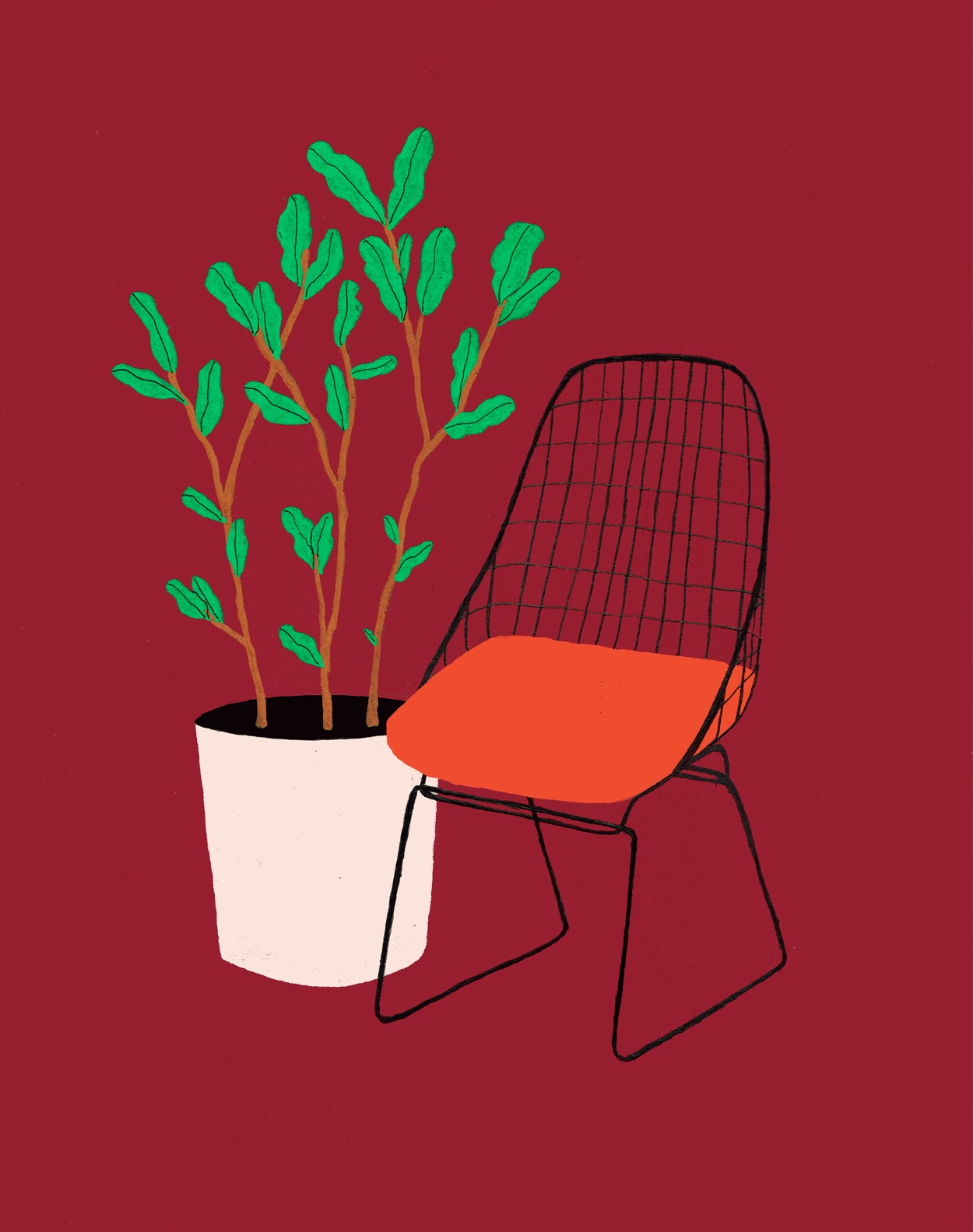 7. Where did you study?
I did a few creative studies like Spatial Design in Amsterdam and Lifestyle & Design at the Willem de Kooning Acadamy in Rotterdam (for less than a year unfortunately, it wasn't my thing). At that point, I didn't know that illustration per se would be my thing. After I discovered my love for illustration I followed a few courses in graphic design and screenprinting. Knowing this now I would have loved to study Illustration at an art academy, but for now, I'm really happy with where I am.
8. Where do you see yourself in five years? Working in an agency?
I am represented as a freelancer by New Chique Agency and every month I get a few projects. So, in this case, an agency works well for me. However, I don't see myself working full time for an advertising agency. In 5 years I hope that my illustration work will be fully self-supporting so I won't need an extra side job.
9. What about in ten?
Maybe owning a small gallery with the best affordable art in town? I don't know, I'm not such a planner with these things.
10. What do you hope to achieve with your art?
Maybe earn some money so I could actually buy a Martin Visser chair instead of drawing one, haha. Or, even better, I would love to work with the brands I now draw; Vitra, Herman Miller, Pastoe, Gispen... And then buy one of their chairs!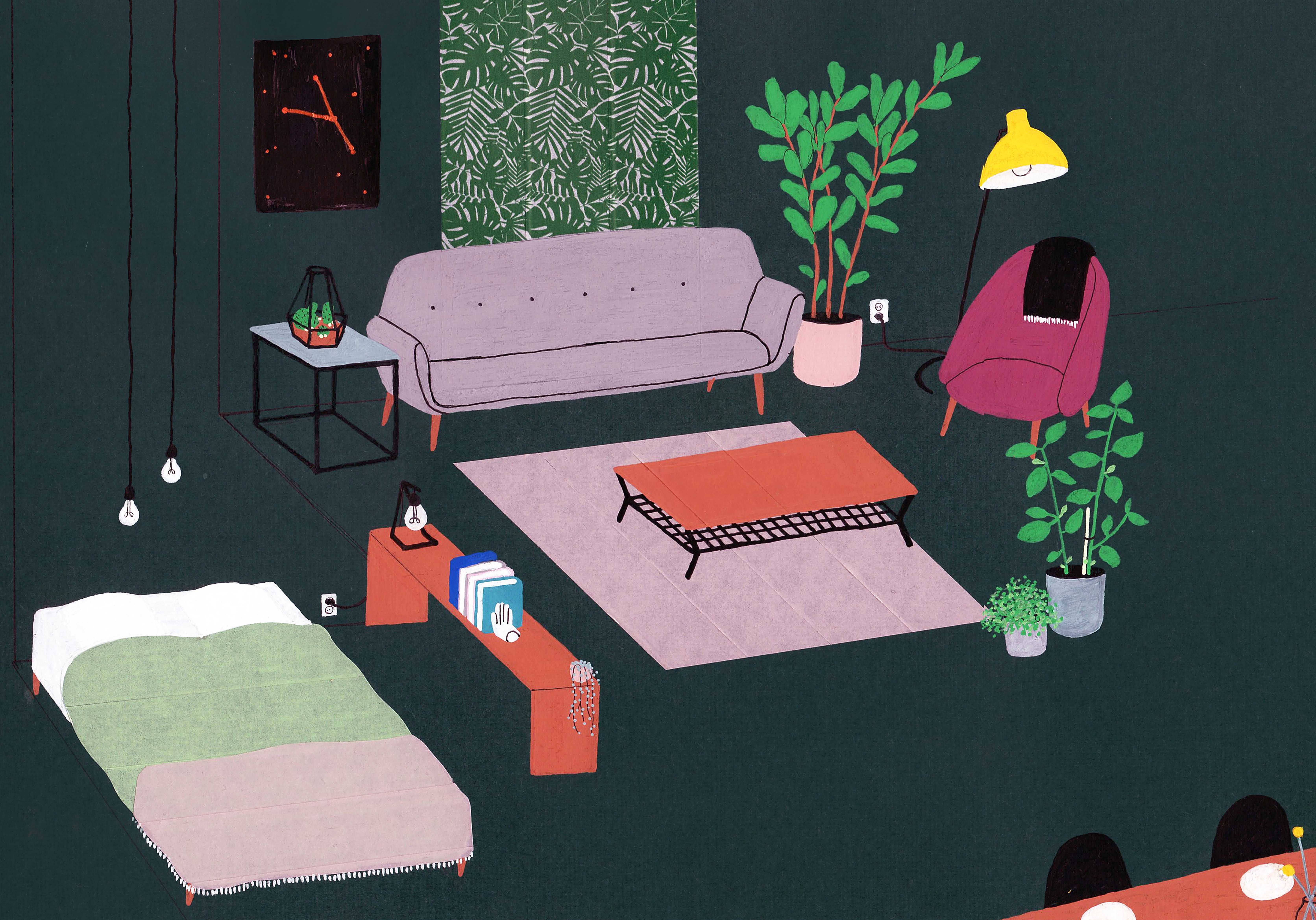 11. Now, tell us a little more about you as a person: what is your favourite food?
When I visit my parents and they ask me what I want for dinner I always say Chili con Carne.
12. Favourite book?
I'm not good in finishing a book, my attention span doesn't seem to allow me the pleasure of reading a whole book.
13. Favourite genre of music?
Jazz, Hip Hop and Classical music
14. What are your hobbies?
I love shopping in thrift shops and art/ office supplies stores, petting cats and spending a day on the couch. Oh and just walking around Amsterdam with my boyfriend, with nowhere to go.
15. If you weren't an artist, what would you be?
I have this imaginary backup plan that when nothing works out, I will open up a pastry shop where I can bake all day haha.