Instagram:
@libbyvanderploeg
Twitter:
@libvanderploeg
Facebook:
www.facebook.com/libby.vanderploeg
1. What's your story? Where are you from?
I was born and raised in Michigan and then lived for 8 years in Chicago and 10 in Brooklyn before recently returning to live in my home state this summer. I went to college in Chicago where I studied sculpture and worked as a graphic designer. I moved to Brooklyn in 2006 to pursue an MFA in sculpture, but changed my mind about what I wanted to do early on in my studies, and went back to design and eventually illustration, where I found the most joy.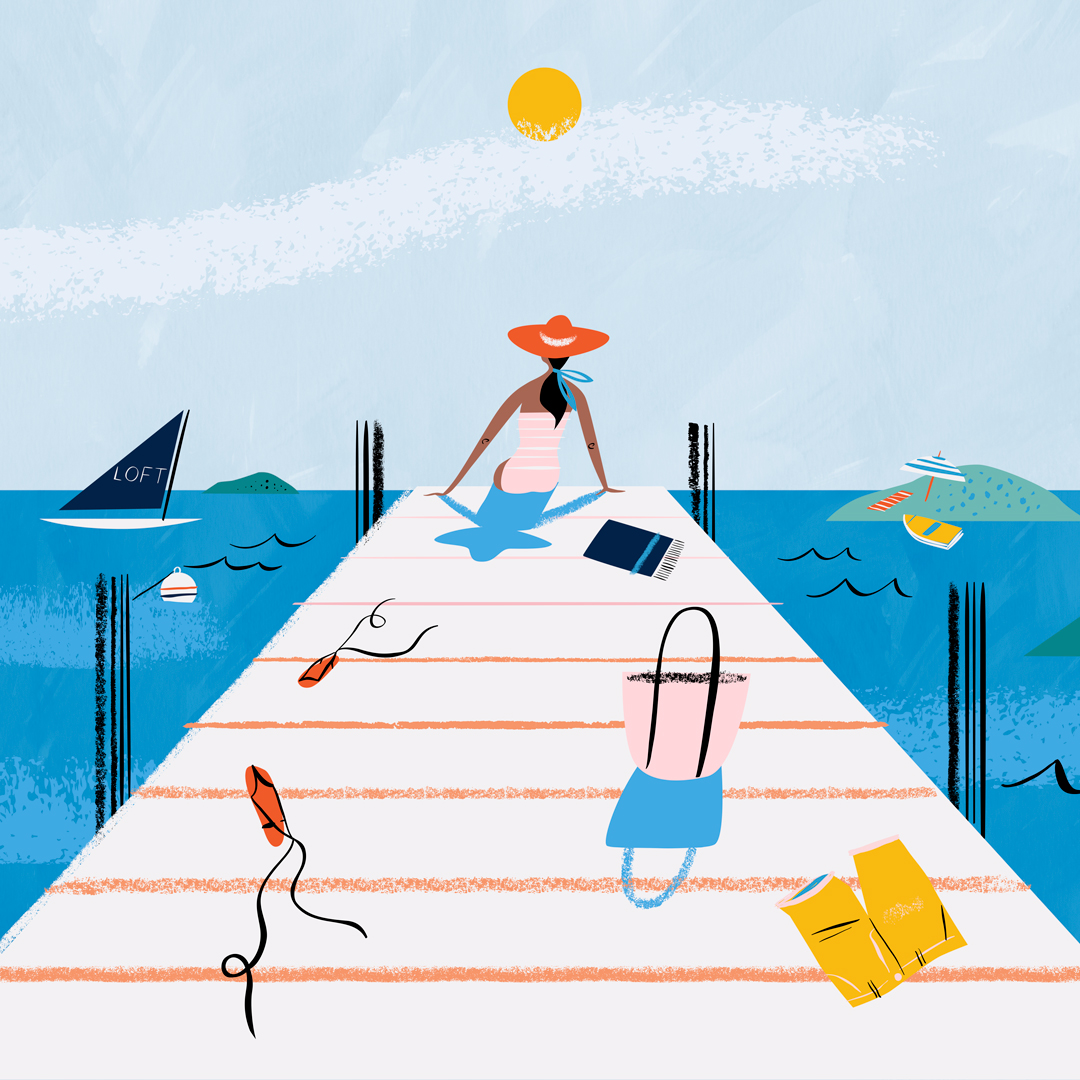 Photo: Sunshine Ready [girl on a dock], for LOFT
2. Tell us about your aesthetic.
Clean, colorful, lighthearted, and a little weird.
3. What is your favourite medium and why?
I love gouache and watercolor for personal work, but I love digital media (Illustrator and Photoshop) for client work because it makes the editing process much more enjoyable.
4. What is your artistic process like?
I usually start with pencil sketches on paper, and then scan those in and work over them as a template in Photoshop or Illustrator. I love the crispness and perfect-ability of vector work :)
5. Who and/or what inspires your work?
I think humans are fascinating creatures, so I find much of my inspiration comes from observing behavior and culture, either in real life as I'm walking through the neighborhood or sitting at a coffee shop, or through social media. I'm curious about how people present themselves and what they choose to share. And I'm inspired by people who aren't afraid to assume leadership on difficult topics. It's hard to put your belief system before the world and invite commentary, but if ever there was a time to stand up and say what you stand for, it's now.
6. What role does art play in your life? How does it change the way you view the world?
I love making art, and love the space for introspection that it brings to my life. My wish is that everyone gets the opportunity to learn about, practice, and think critically about art and the art world, and not feel intimidated by some of the institutional barriers that surround it. At its best, art allows us to reflect on, analyze, and question our belief systems. It nudges culture along in its evolution. That's what I love about it.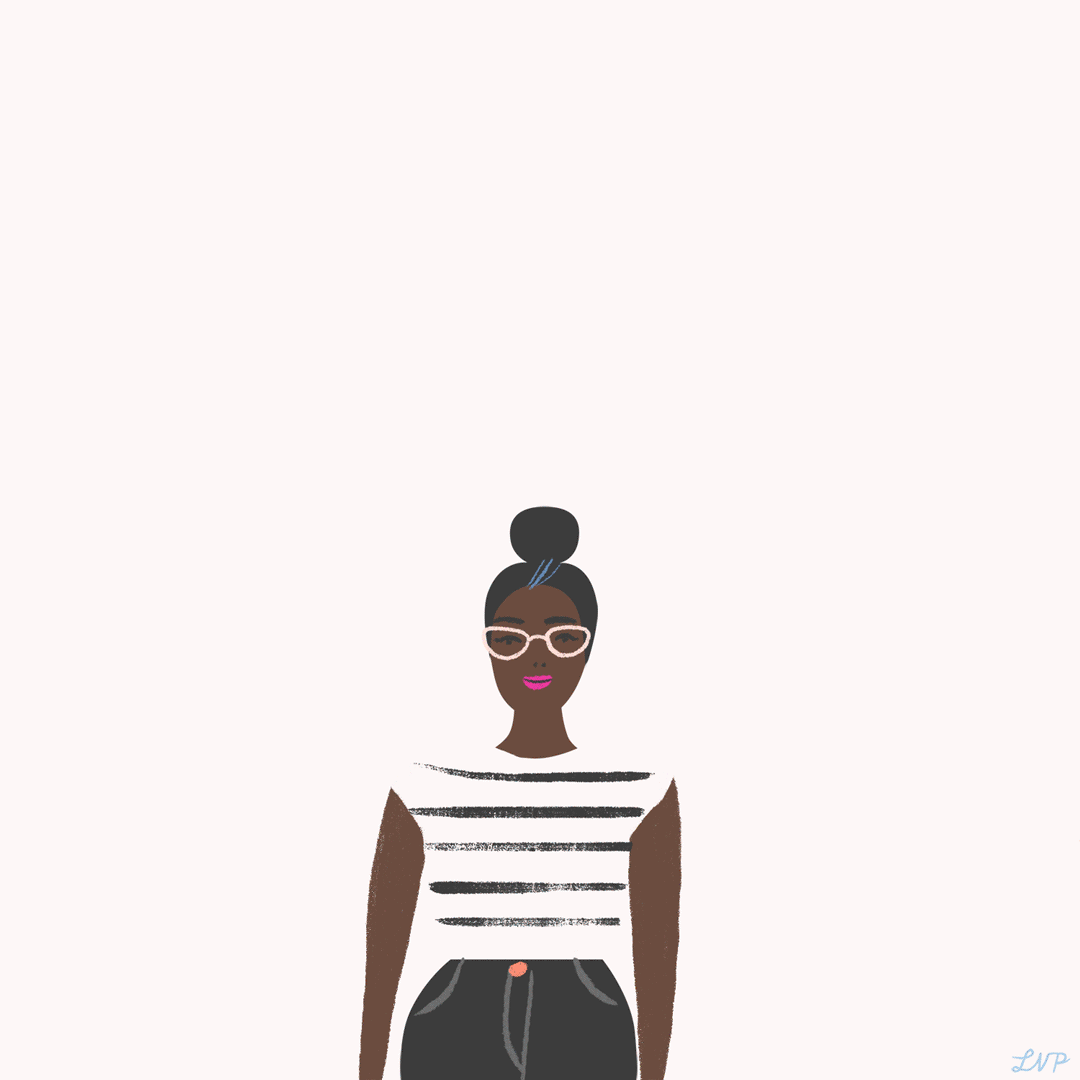 Photo: Strength In Unity, for Netflix
7. Where did you study?
I studied drawing and painting first at Grand Rapids Community College, and went on to major in sculpture at the University of Illinois at Chicago.
8. Where do you see yourself in five years?
Probably still doing the work that I'm doing now, but perhaps adding more workshops and community outreach to my practice. I want to connect more directly with illustrators and artists that are interested in making work that can forward social justice movements.
9. What about in ten?
Good question! I don't generally think that far ahead! Maybe I'll open a bakery!
10. What do you hope to achieve with your art?
I want to make people happy, to give people some lightness amidst heavy feelings. I'm always happy to hear when my work has made someone feel better, or stronger, or empowered them to take action in a positive way.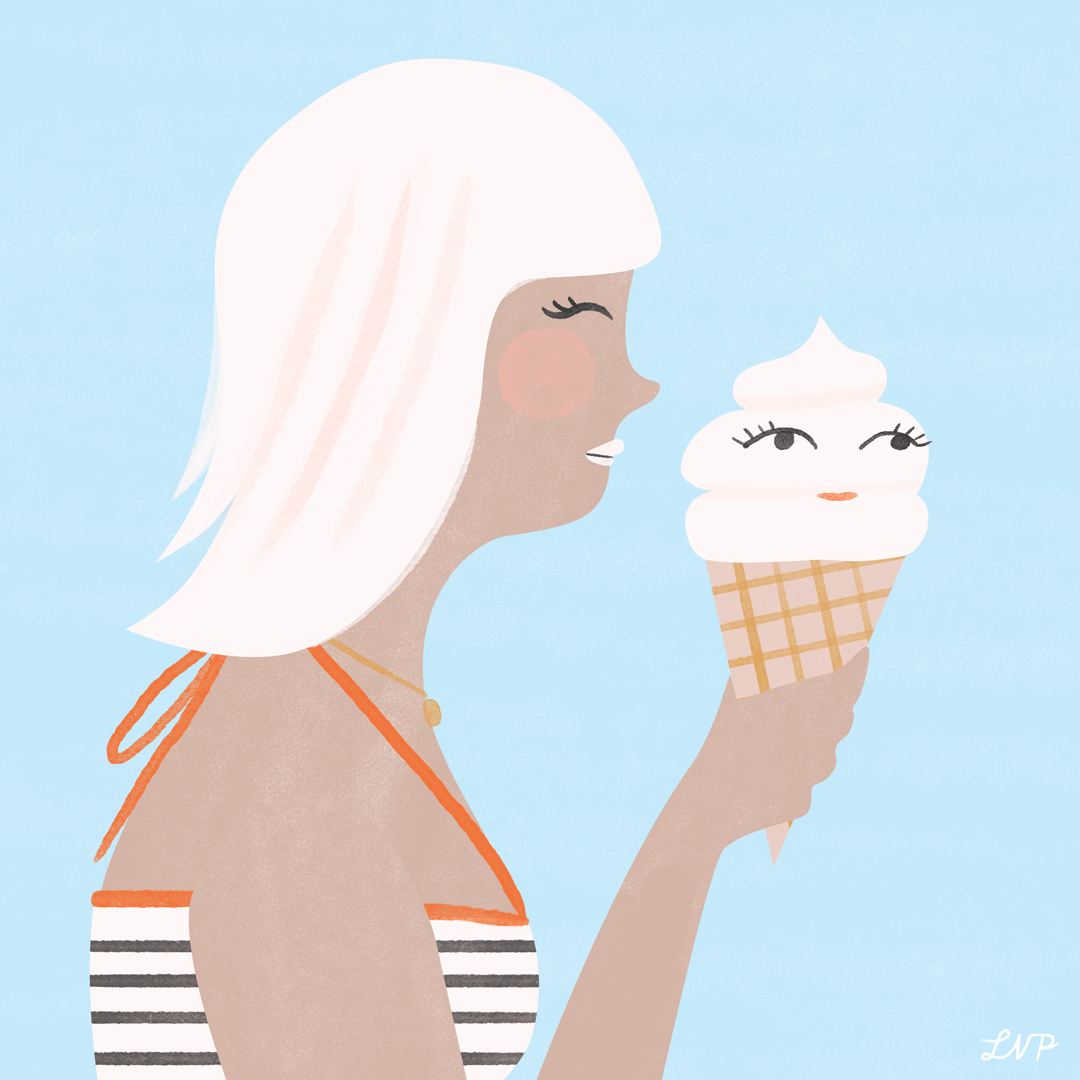 11. Now, tell us a little more about you as a person: what is your favourite food?
Honestly, I love chicken wings. They're such a guilty pleasure. And the celery sticks are great too ;)
12. Favourite book?
At the moment it's Shrill by Lindy West. It was an addictive read -- bold, funny, and thoughtful.
13. Favourite genre of music?
I can't pick a favorite! I like a music smorgasbord, with a little bit of everything good piled high on a plate.
14. What are your hobbies?
I love baking sourdough bread, cooking colorful, tasty meals, and going for long bike rides. Been thinking about getting into knitting again as well, but will be waiting til the weather cools down for that.
15. If you weren't an artist, what would you be?
I would love to be a park ranger and teach people about the flora and fauna that make the forest such a magical place.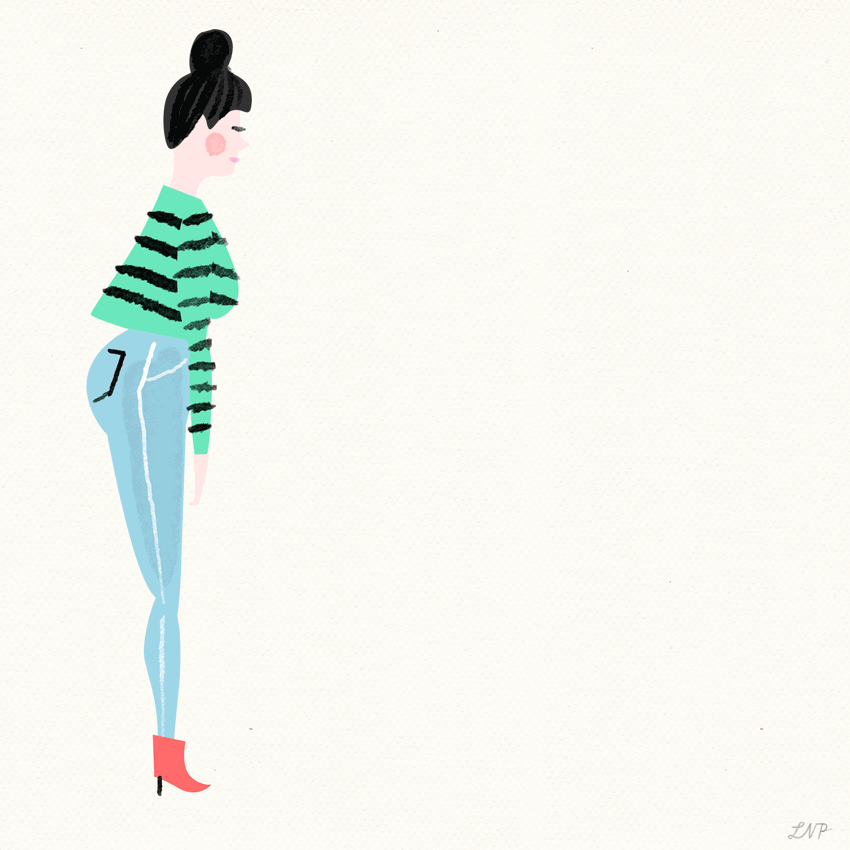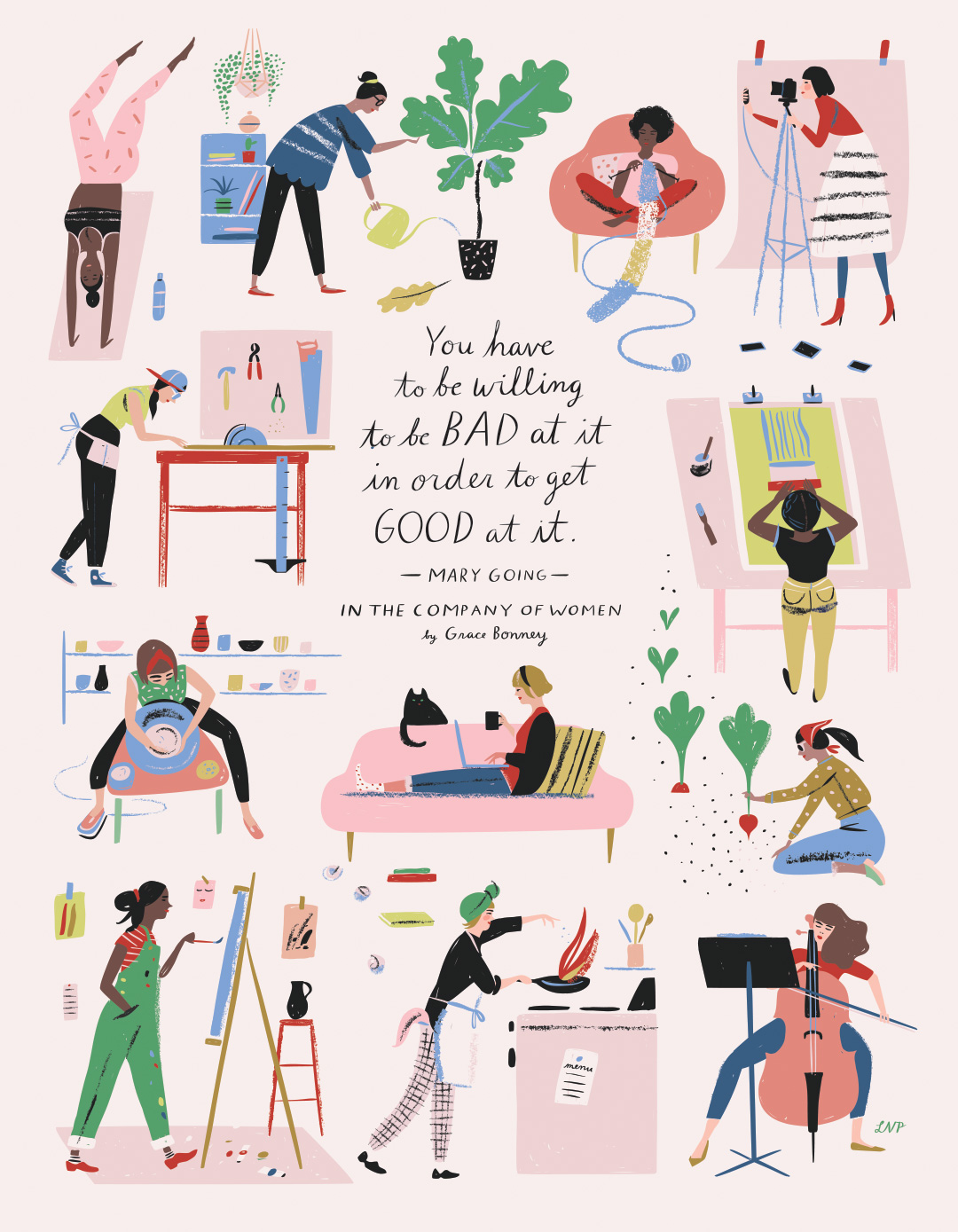 Photo: Lars Book Club Poster, featuring a quote by Mary Going from In the Company of Women, by Grace Bonney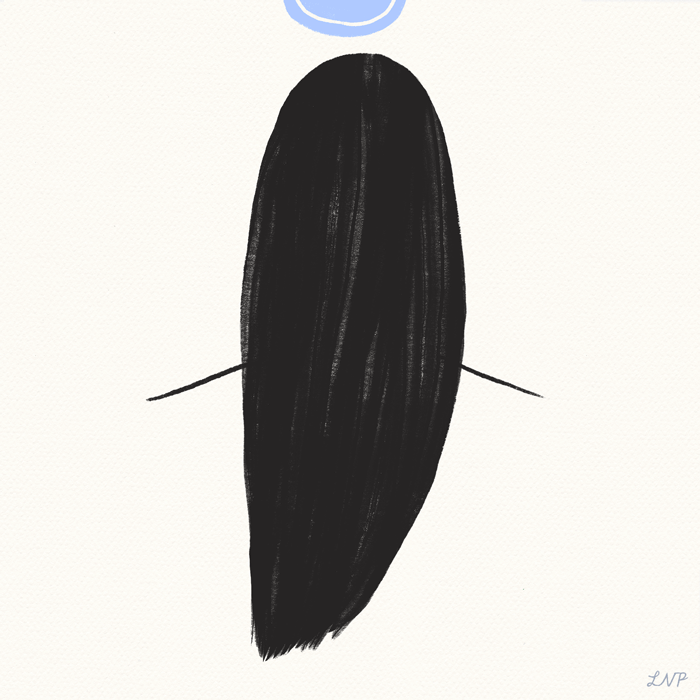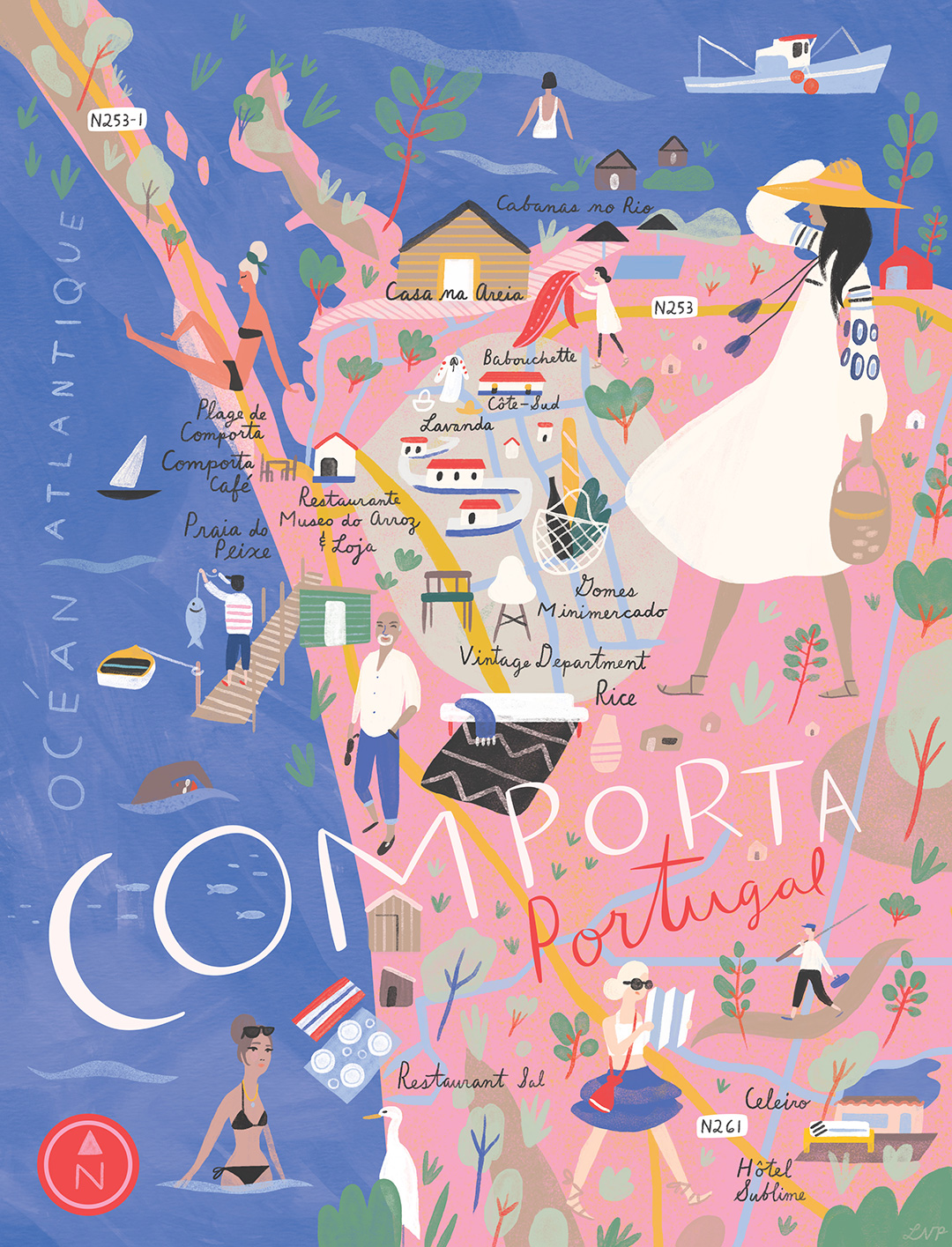 Photo: Map of Comporta, for Glamour France