Instagram:
@lidia_tomashevskaya
Facebook:
www.facebook.com/LidiaTomashevskaya
Etsy:
www.etsy.com/shop/lidiatomashevskaya
Website:
www.lidiatomashevskaya.ru
1. What's your story? Where are you from?
I was Born in Saint-Petersburg Russia, than moved to Israel, lived in Jerusalem and now I live in the small city near Tel- Aviv. I've studied illustration by myself, started about four year ago, after graduated from design college I understood that I'm much more interested in illustration, than in graphic design.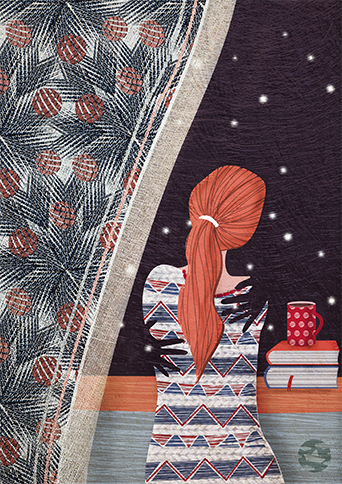 2. Tell us about your aesthetic.
I think my aesthetic is a compilation of folklore arts from all over the world, child drawings, naive art and primitivism.
3. What is your favourite medium and why?
I ADORE vector art, for me adobe illustrator is an amazing tool, using different textures and techniques I achieved my current style and I'm sure that I will achive evem more interesting results in the future.
4. What is your artistic process like?
Earlier I was starting with the pencil sketch, but now I work without, starting with the clean artboard in illustrator, I placing some pictures and photos around it for the inspiration. I work with computer mouse only, without wacom.
5. Who and/or what inspires your work?
It may sound selfish, but my work is about me, I'm very shy person, and illustration is my way to share my stories and my inner world with the other people.
6. What role does art play in your life? How does it change the way you view the world?
Of course it gives me more self-confidence, because when I see people like what I do I feel more accepted and loved.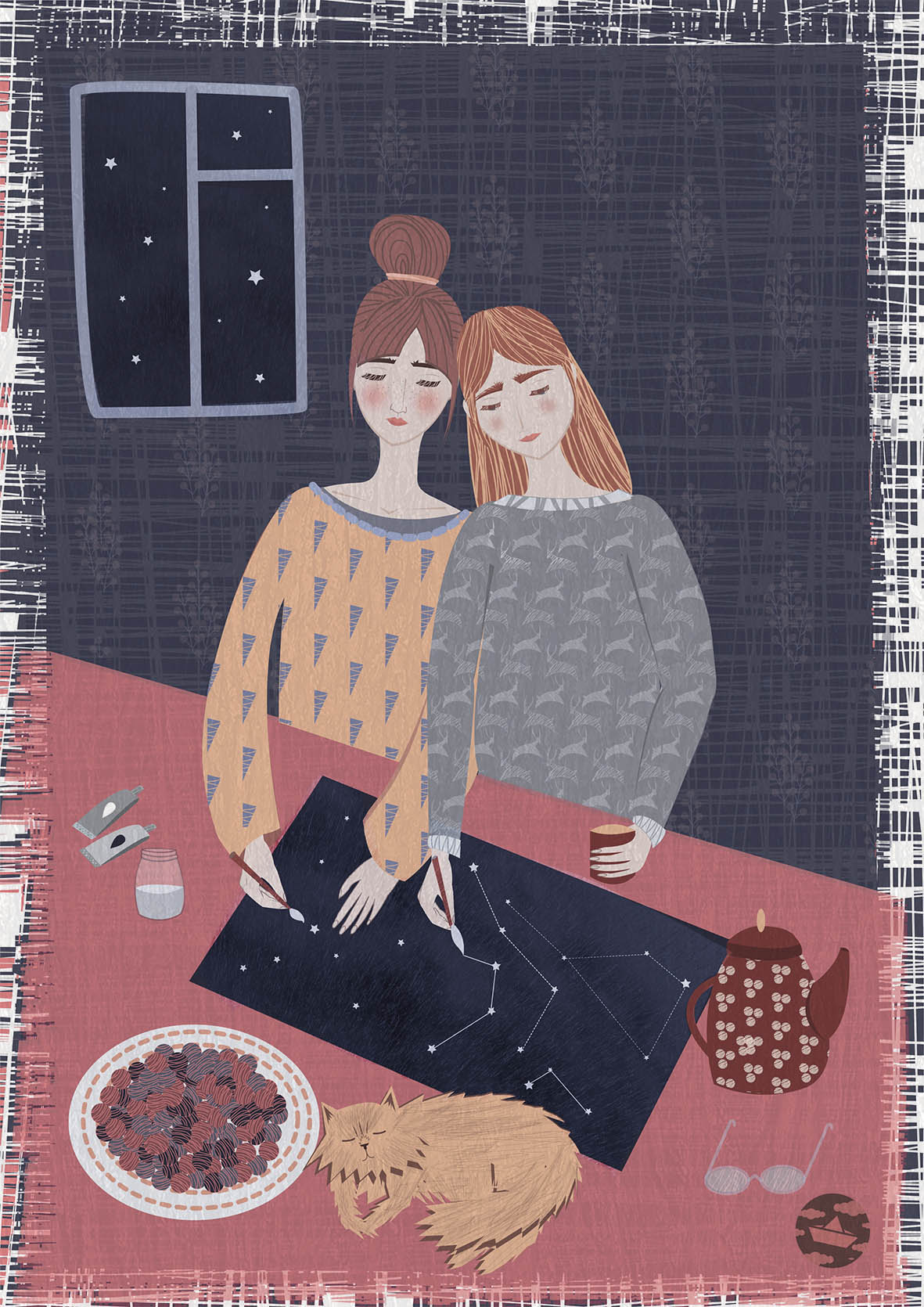 7. Where did you study?
I'm self taught, about four-five years ago I've started to draw in illustrator. Also when I was a teen I was drawing a lot in windows paint program, I drew me and my best friend and was drawing a different sets of clothes for us, because we couldn't afford it than. It was The beginning I think=)
8. Where do you see yourself in five years? Working in an agency?
I would be very happy to work with the agency and find clients.
9. What about in ten?
Rich and famous in my cute little studio somewhere in Europe=))
10. What do you hope to achieve with your art?
I want to achieve more unique and memorable style, also I want to make my compositions more interesting like the great photographers can.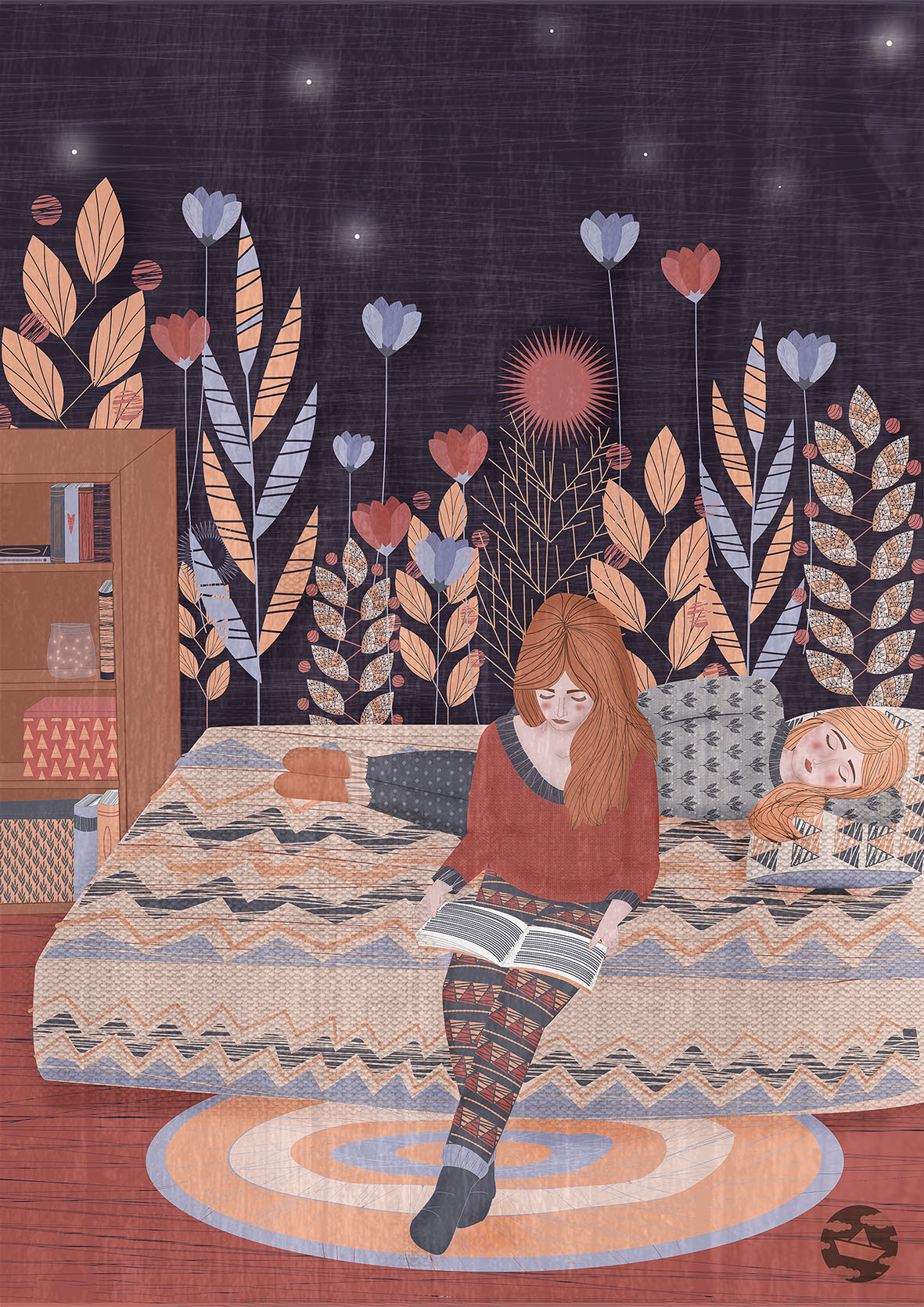 11. Now, tell us a little more about you as a person: what is your favourite food?
I LOVE sweets, horror movies and stay home, I thik I'm a classic case of kidult mixed with the hikikomori.
12. Favourite book?
The Silver Knight by Alexey Tolstoy
13. Favourite genre of music?
Folk
14. What are your hobbies?
Music, movies, long walks, cats, fantasy novels, 60's fashion,
15. If you weren't an artist, what would you be?
Crazy cat lady of cause