Instagram:
@lililoveme
,
@lililoveme_school
,
@lililoveme_academy
Facebook:
www.facebook.com/lililove.me
1. What's your story? Where are you from?
I was born and grew up in Belarus, in Minsk. I always wanted to study for a programmer and I did it. Then I worked in the IT industry for 10 years. I always loved to cook, but never thought about a career of chef or pastry chef. When I met my future husband, he pushed me to create a blog and share my thoughts and recipes. From that moment I have started to practice cooking more. I liked the most difficult recipes and I wanted to understand how everything works. I spend all my free time on the Internet and in the kitchen experimenting and trying to understand every detail of pastry cooking process. I liked pastry more than usual cooking. Maybe because I have a sweet-tooth :). But mostly because I was inspired by pieces of pastry art from world known pastry chefs: unbelievable mirror glazes, perfect macarons, astonishing shapes of cakes and such diversity of colors that you can't be indifferent! You are looking at it like at the real amazing piece of art but it is possible to eat it!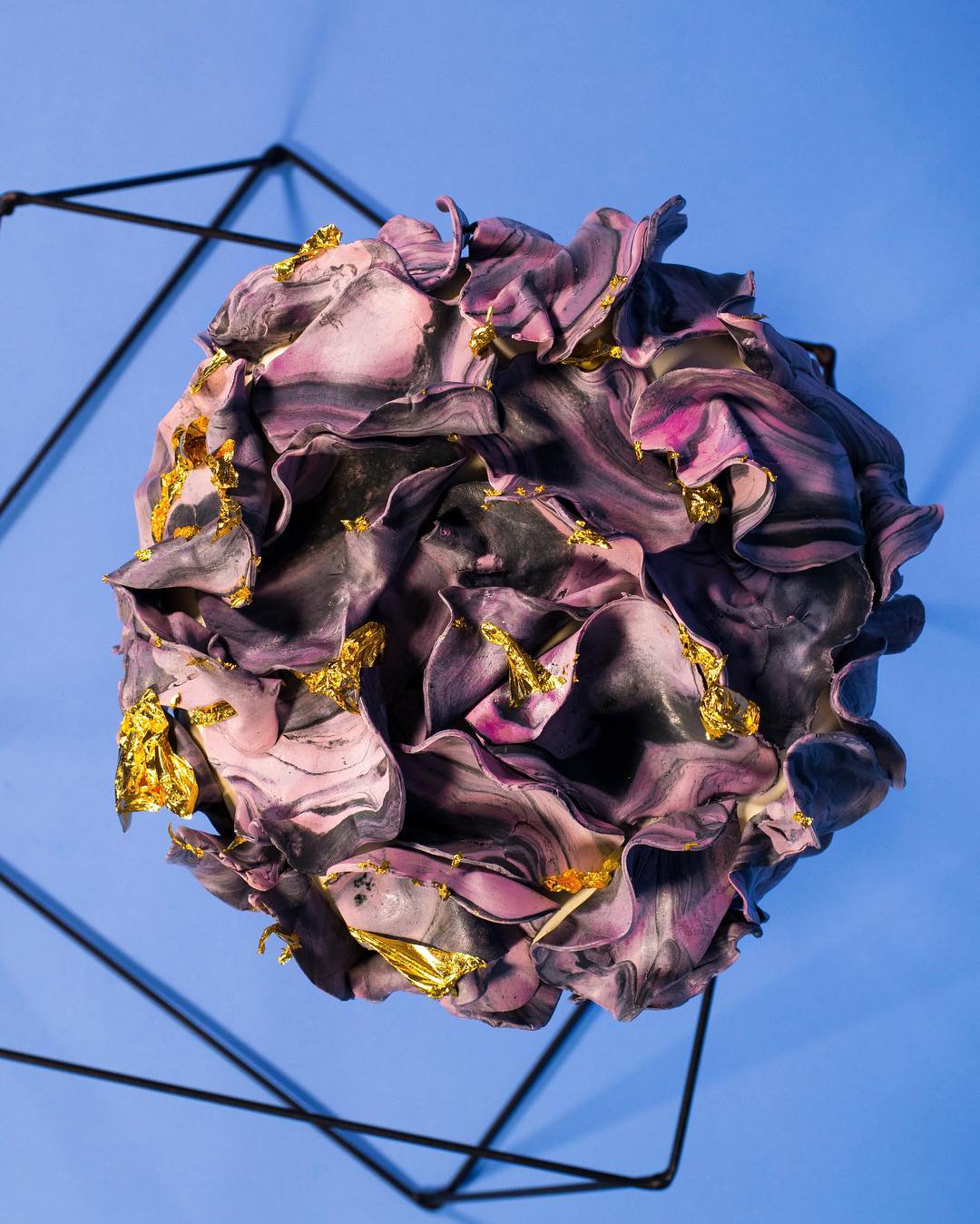 2. Tell us about your aesthetic.
I like simple and elegant shapes and often play with colors in my works but as I work with edible things only well-executed pastry works can be beautiful.
3. What is your favourite medium and why?
Ohhh, as I am not a painter or sculptor so it's hard to define =D. Can I say that my favorite medium is chocolate, sugar and flour? ))
4. What is your artistic process like?
Usually, I imagine the future dessert or cake design in advance, draw a sketch, think what material should I use for decorating. Walking somewhere I often make notes about coloring or texturing aspects, which I can see around me. And then these things inspire me when I am drawing a sketch of the future confectionary. Cakes and desserts require 2–3 days of cooking before the moment of serving art start. The last plating and serving stage is like a wrapper which helps us to give everyone the chance to estimate our result on Instagram and friends can taste it. Our filming and shooting process is the last, post-final step. When everything is ready and everything is beautiful, we start to play with composition, try to define how our pastry looks better.
5. Who and/or what inspires your work?
Travellings! It's my main source of inspiration. Architecture, colors, foreign cuisines and tastes. And the second are books. I love to buy books from famous chefs and try to cook something by their recipes.
6. What role does art play in your life? How does it change the way you view the world?
Ohh, it's hard to answer.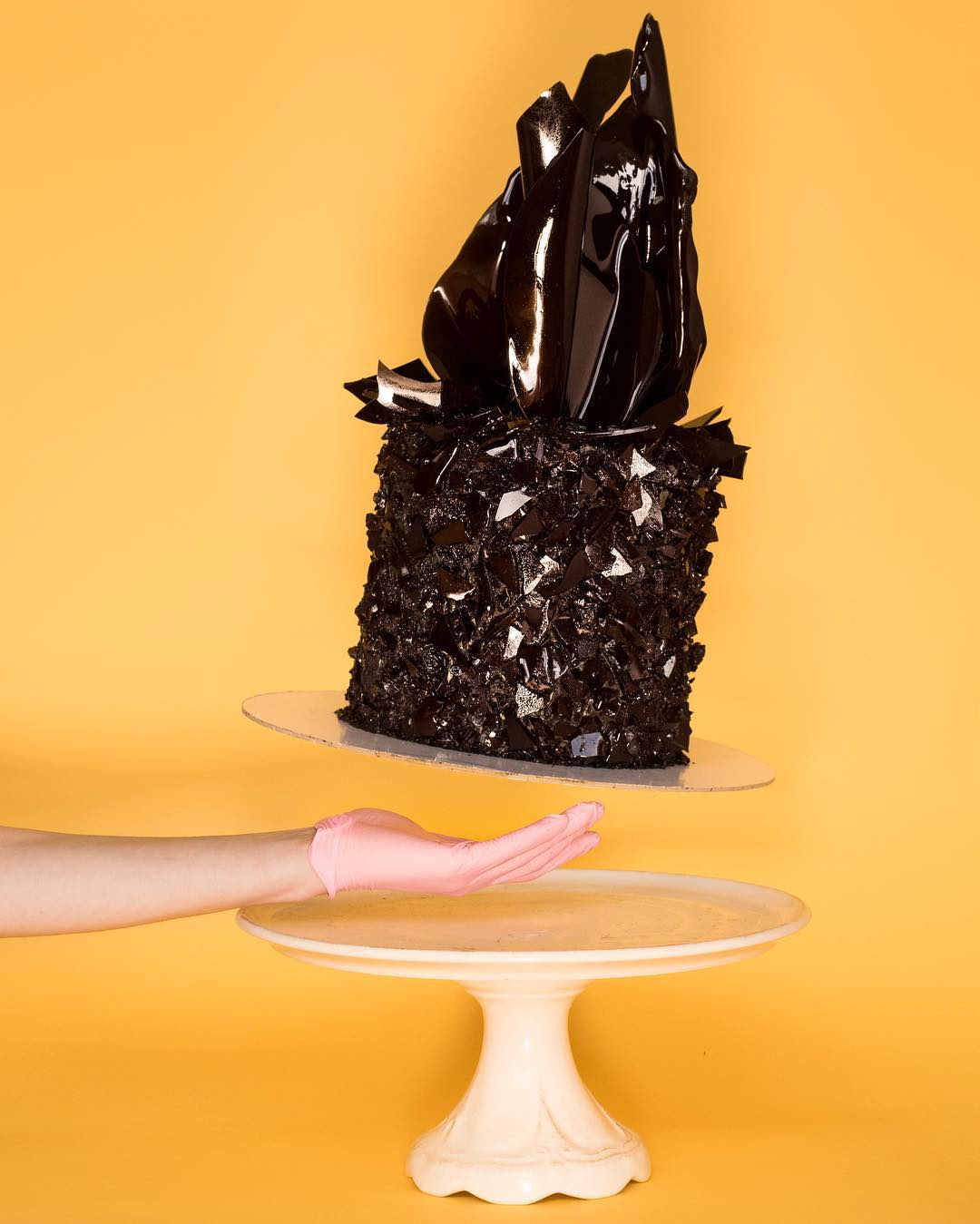 7. Where did you study?
I haven't got an artistic or culinary degree. As I mentioned before I graduated as an IT-specialist.
8. Where do you see yourself in five years?
We are working on our own project called Lililoveme, it's an online pastry academy, where everyone can learn how to create art on a plate at own home. I think even in five years we will work on the same project, expand and improve it.
9. What about in ten?
Ohh, such questions! I don't know what to say. In ten years maybe we will have a few of such projects?
10. What do you hope to achieve with your art?
I want to show that desserts and cakes can look stunning, absolutely abstract, bright and can be completely unique but in the same time, insanely tasty. I want to expand the idea of people about non-edibleness of everything that looks like an art. I want to erase borders of usual filling tastes on the level: "red – strawberry" or "yellow – lemon".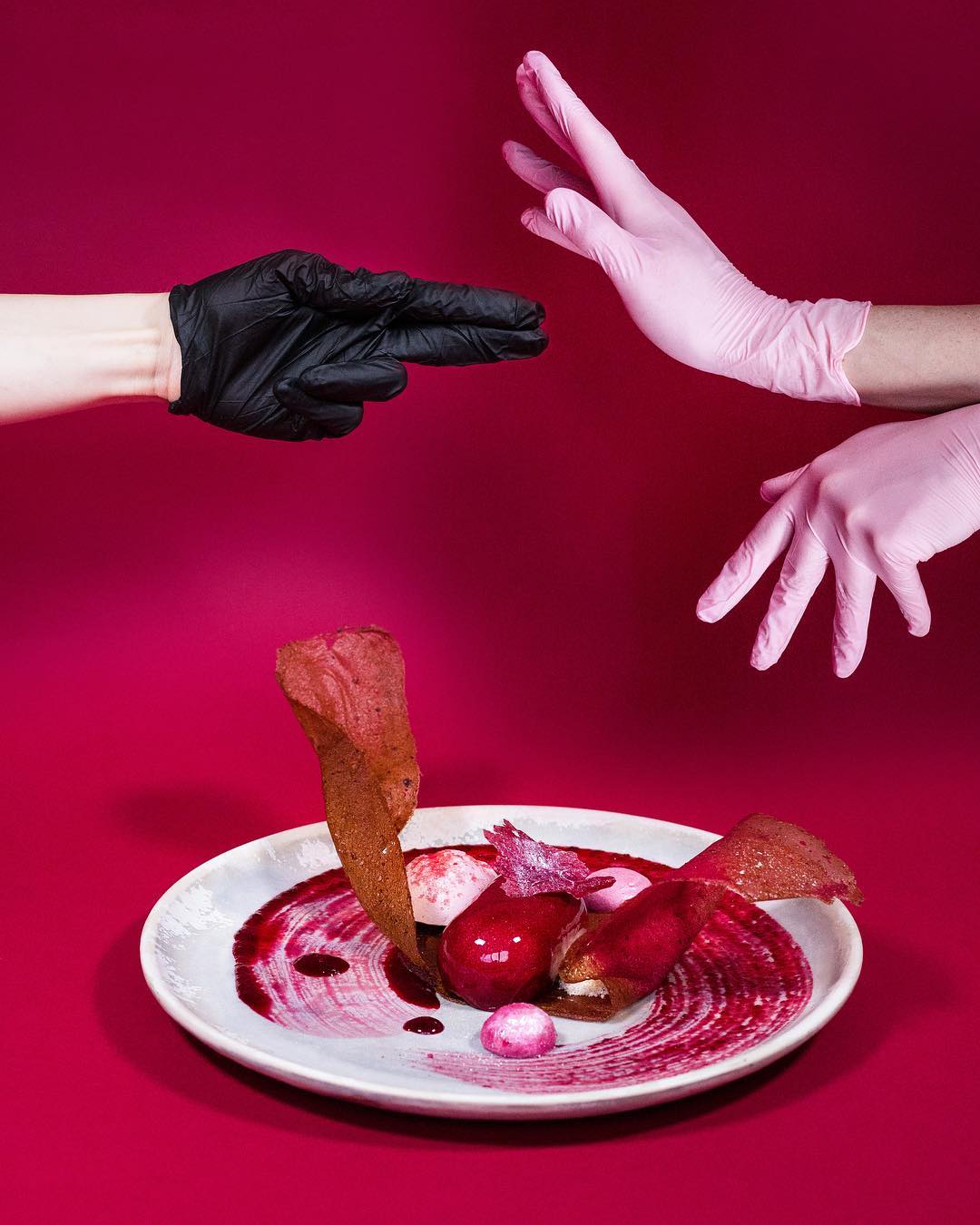 11. Now, tell us a little more about you as a person: what is your favourite food?
I love Italian cuisine. At home, I often make something from it if I have the time. My favorite pizza is the simplest one – margarita, pasta – with parmesan, tomatoes and paprika. Risotto with white vine and chanterelles. If I go to a restaurant I will order something unusual to expand my own knowledge of tastes. I love when food is astonishing, when it evokes emotions.
12. Favourite book?
Octaphilosophy: The Eight Elements of Restaurant André NOPI: The Cookbook: Yotam Ottolenghi, Ramael Scully
13. Favourite genre of music?
Pop.
14. What are your hobbies?
I haven't got any hobbies. My work is my hobby)).
15. If you weren't an artist, what would you be?
If I weren't a chef, I'd rescue animals and take care of them.