Instagram: @lilla_ateljen
1. What's your story? Where are you from?
Hi, I'm Mai, the one behind Lilla Ateljén. I was born in Japan and currently, I live in Sweden. I have been struggling with finding a job that I can be passionate about after I moved to Sweden.
Leaving my own country was one of the biggest challenges in my life. Quitting a sales job, being far from my family and friends, learning a new language and culture.
Of course, it was exciting but at the same time, I was losing my confidence in this new environment. After moving to Sweden, I was working a factory job but I always dreamed of working with art and design. And one day I saw someone drawing on Instagram. I was just so into watching those drawing videos and I strongly thought I also wanted to draw. I bought an iPad and started drawing. I forgot time while I was drawing and remembered that I used to love creating artwork when I was young. That was the start of the journey of Lilla Ateljén. Working with art gives me a lot of energy and happiness and I'm hoping that I can share this energy and happiness with you!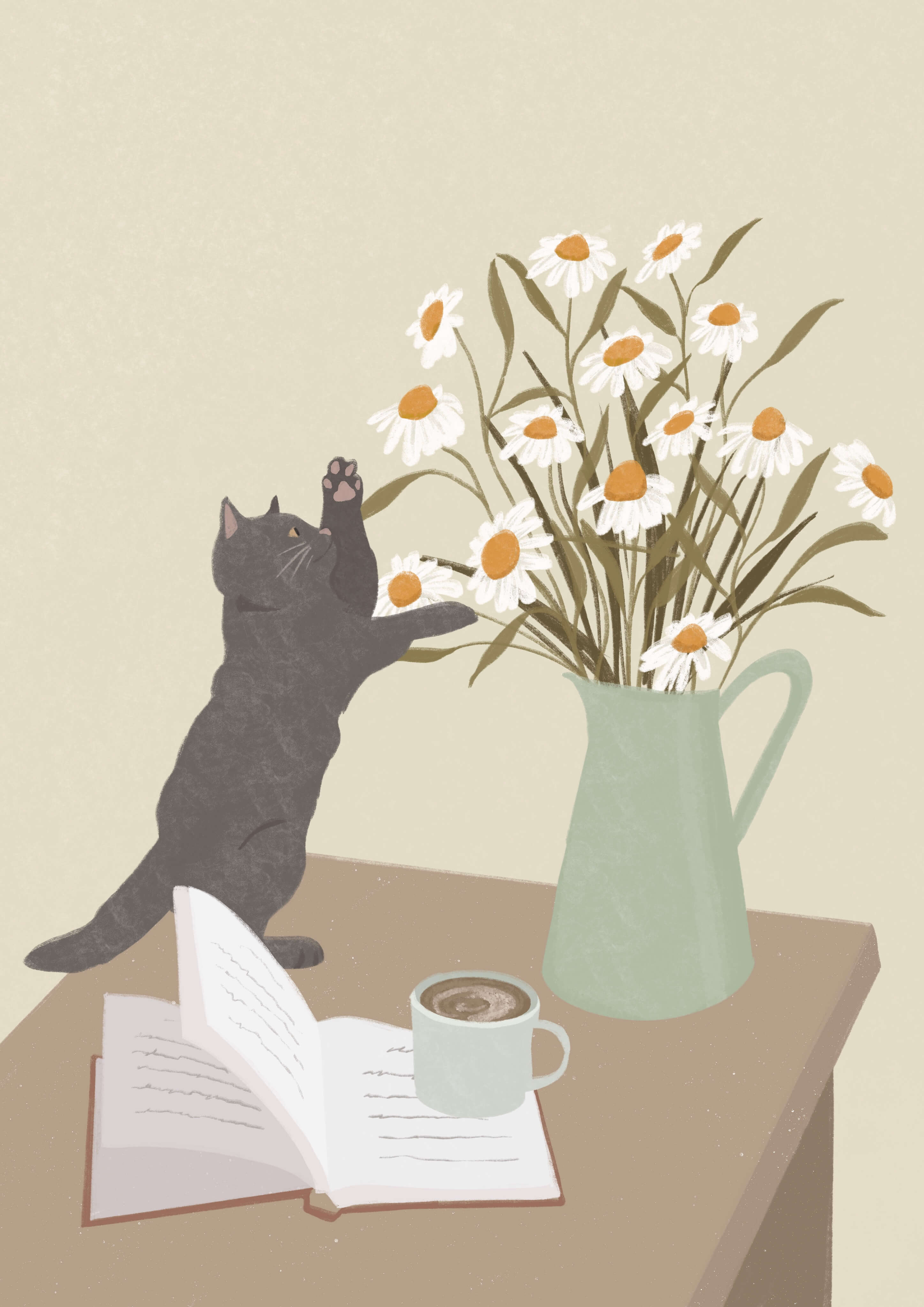 2. Tell us about your aesthetic.
I am inspired by the innocence of animals and nature. I want to express their pureness in my art.
3. What is your favourite medium and why?
Digital! I love to draw on paper as well but one of my favorite things about digital drawing is that you can use many layers and easily edit small details. It may be less artistic but I love it since I'm a little perfectionist.
4. What is your artistic process like?
Usually, the idea comes suddenly to my mind… for example, "One day, when I was doing laundry outside, I saw a cat passing by the garden. Then I started thinking that it would be fun if they were washing themselves in my laundry machine while I'm away" Then I drew that moment ;)
5. Who and/or what inspires your work?
Living in Sweden gave me new perspectives and inspirations. There are a lot of ways to spice up your daily life here. Fika (coffee and cake time for every day), lighting candles often, sunbathing, using Scandinavian designed dishes, drinking some whisky in front of the fireplace... My artworks are inspired by those relaxing, calm and peaceful moments in life that we need.
6. What role does art play in your life? How does it change the way you view the world?
Looking back to when I was a child, I loved to create something with my hands. I used to love making an art book with origami papers and collecting my favorite pieces of photos from magazines and putting them in journals and mood boards. Art was always beside me and the creating process always brightened my heart. Since I started drawing, I find the world around me more special and beautiful because I'm observing things very well.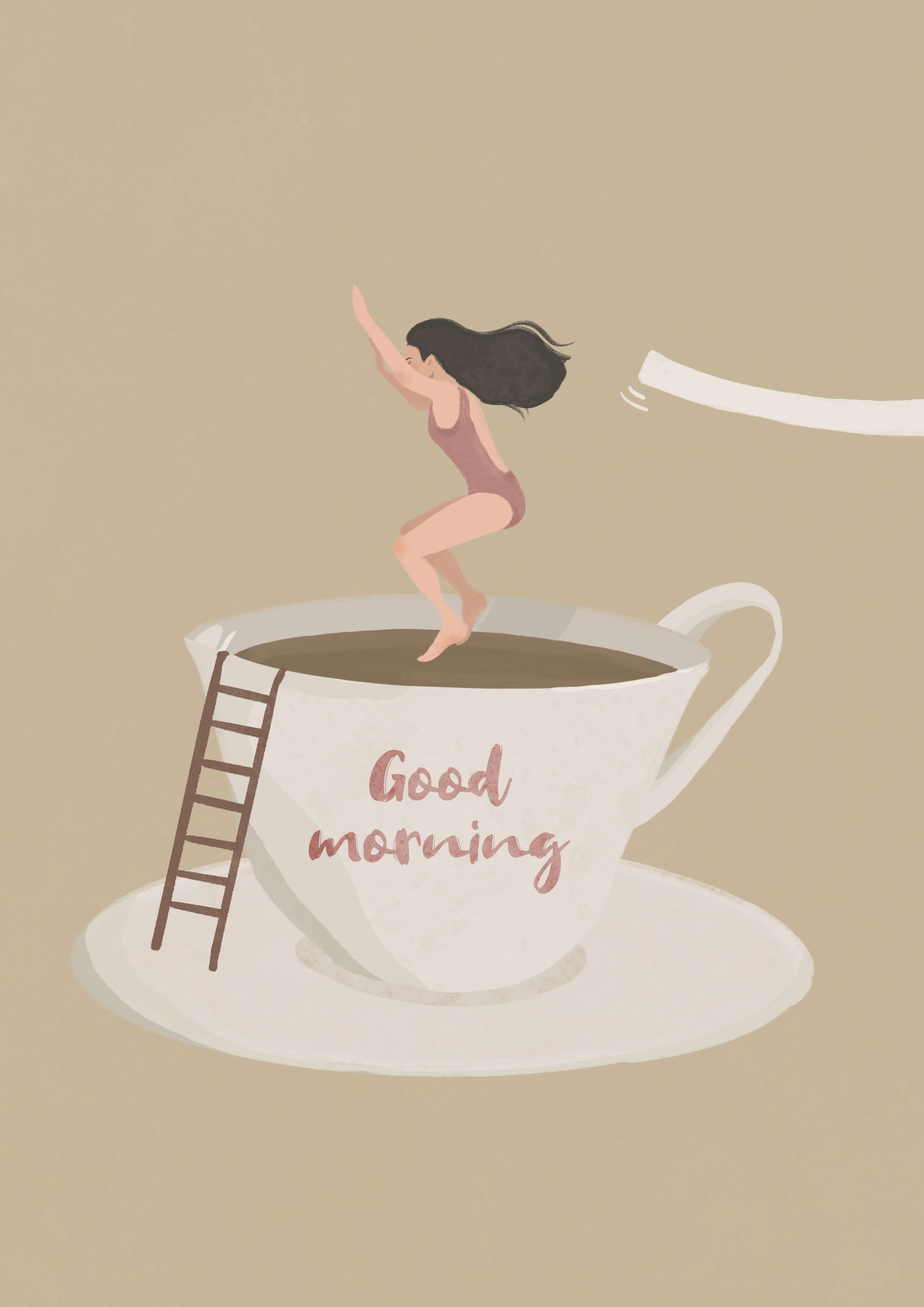 7. Where did you study?
Online courses (for digital drawing)! I have no education for art but luckily we can learn anything online now. I used YouTube, SkillShare.
8. Where do you see yourself in five years?
In five years, it would be awesome if I can be a full-time freelance illustrator and work from anywhere in the world!
9. What about in ten?
Still the same as the previous question but maybe with more family members :)
10. What do you hope to achieve with your art?
I want to create art that brings people happiness and reminds them that they deserve to take a break and enjoy your life.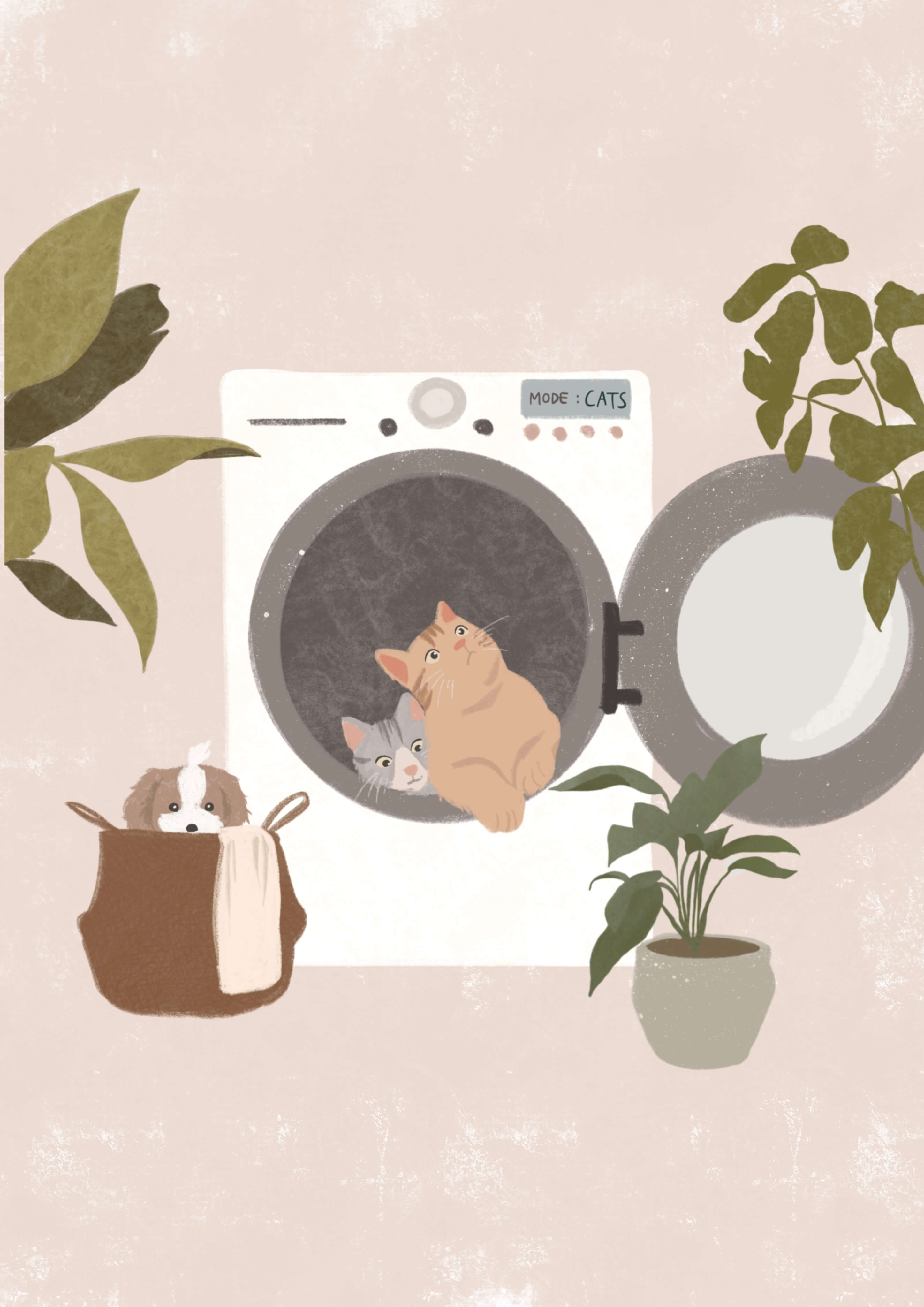 11. Now, tell us a little more about you as a person: what is your favourite food?
Oh, there is one that I love! I don't know if you know but it is a pickled sour plum called "Umeboshi" in Japanese. It's very very sour but I can eat it no matter how many.
12. Favourite book?
"Sapiens" by Yuval Noah Harari
13. Favourite genre of music?
I like music from my favorite movies. I can feel like I'm in the movie when I listen to them.
14. What are your hobbies?
Drawing is definitely my main hobby but I especially love to draw when I'm drinking some beer or wine! I also like to hang out with my dog (Pepsi)
15. If you weren't an artist, what would you be?
I don't know but if I didn't move to Sweden then I might have kept working as a salesperson in Japan