Instagram: @lilyqian_
Website: www.lily-qian.com
1. What's your story? Where are you from?
My name is Lily Qian. I'm an artist with an untraditional path to illustration. I was born in China, and raised in Northern Virginia. I originally studied fashion design because I loved drawing fashion and I was skilled at sewing and making wearable art. Working in the fashion corporate office however felt like a mistaken identity. There was something I loved even more which was drawing and painting.
Illustration became a self-initiated career about five years ago. I started with very little, just a small portfolio. The right job always comes along if you keep at it. Now I freelance in illustration, surface design, and I also teach illustration. It's been a challenging yet rewarding journey. I've checked off my initial curiosity and goals. Now I'm ready to take on new challenges. I am an eternal student, always learning and evolving. Looking back, I'm happy and proud I was brave enough to start over, and have the opportunity to pursue my passions in this lifetime.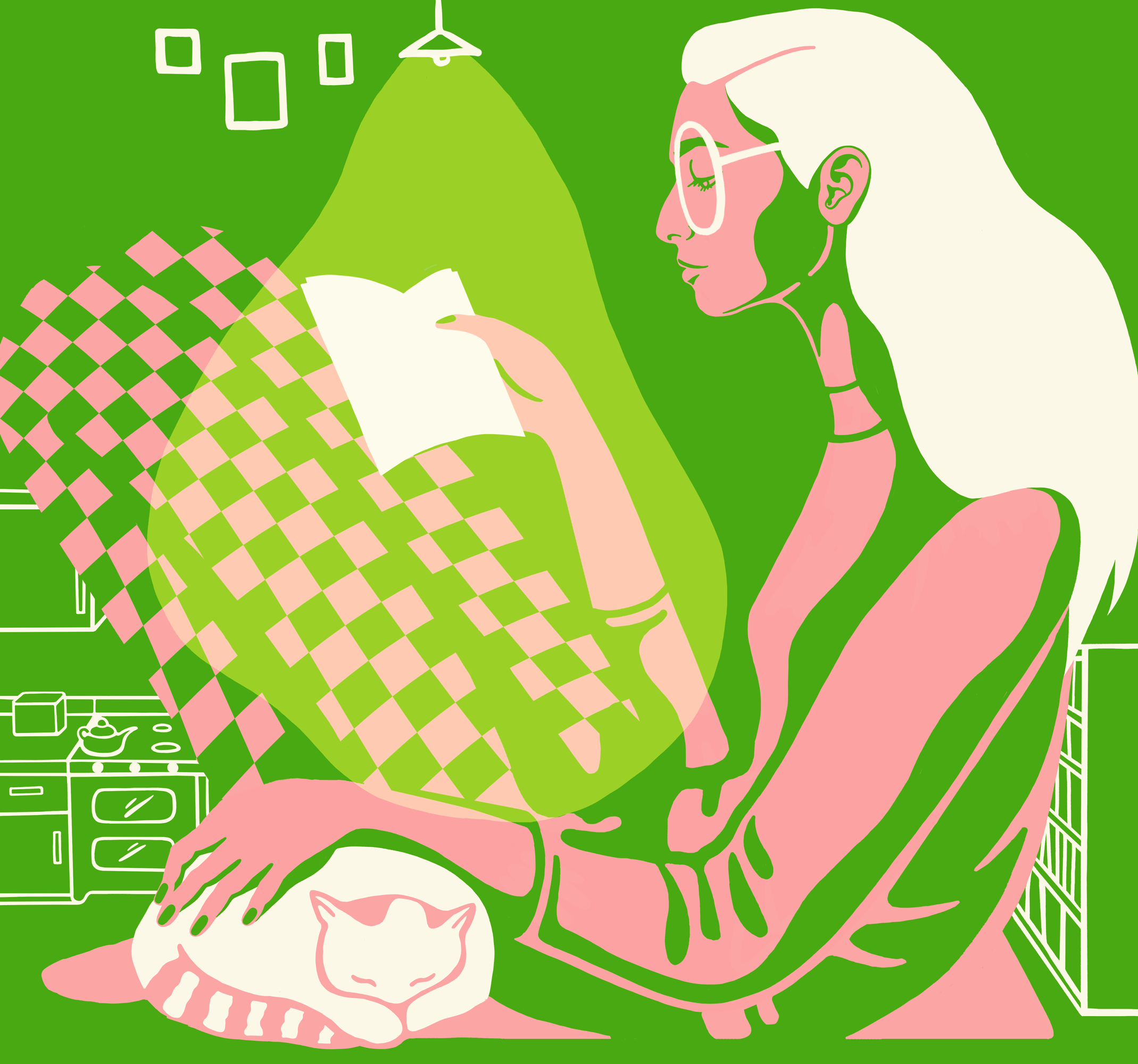 2. Tell us about your aesthetic.
I strive to create uplifting optimistic images. I'm drawn to the graphic, less is more approach. I always go back to 60' & 70's art and design influences. I tend to like to images with high contrast, sophisticated color palette, and delicate organic shapes and lines. The artwork usually resembles the artist's personality.
3. What is your favourite medium and why?
I have a deep appreciation for traditional techniques. Watercolor and ink are my favorites mediums. I like the unexpected accidents that occurs when the paints are mixed together. It's nice to be away from screens. I do also enjoy working digitally, it can be easier to explore complex scenes and offer different storytelling possibilities. I admire artists with a broad range, and I will continue to work in both traditional and digital mediums.
4. What is your artistic process like?
I have a small notebook where I jot down ideas for stories and images I'd like to create. For client work, I am very organized. I write down key delivery notes and always think about what's the best way to work on each assignment. I begin with loose sketches, research references, try different layouts. Once the rough sketch is approved, then I'll work on the actual artwork details and colors. Turn around time for fashion and advertising projects can be is very quick, so there's no time for experimenting on the job. I have to experiment and evolve through my personal work.
5. Who and/or what inspires your work?
My childhood love for illustration was from reading picture books and comics. At an early age I was introduced to fashion artworks by Antonio Lopez, Kenneth Paul Block, and René Gruau. Lately I've become more intrigued by 70's Sci-fi art. I try to read as many art and pictures books as possible.
6. What role does art play in your life? How does it change the way you view the world?
Being an artist is my identity, it is how I view and contribute to the world. Art teaches me how to problem solve, how to have empathy and a connection to others. Art has also been the most successful form of therapy.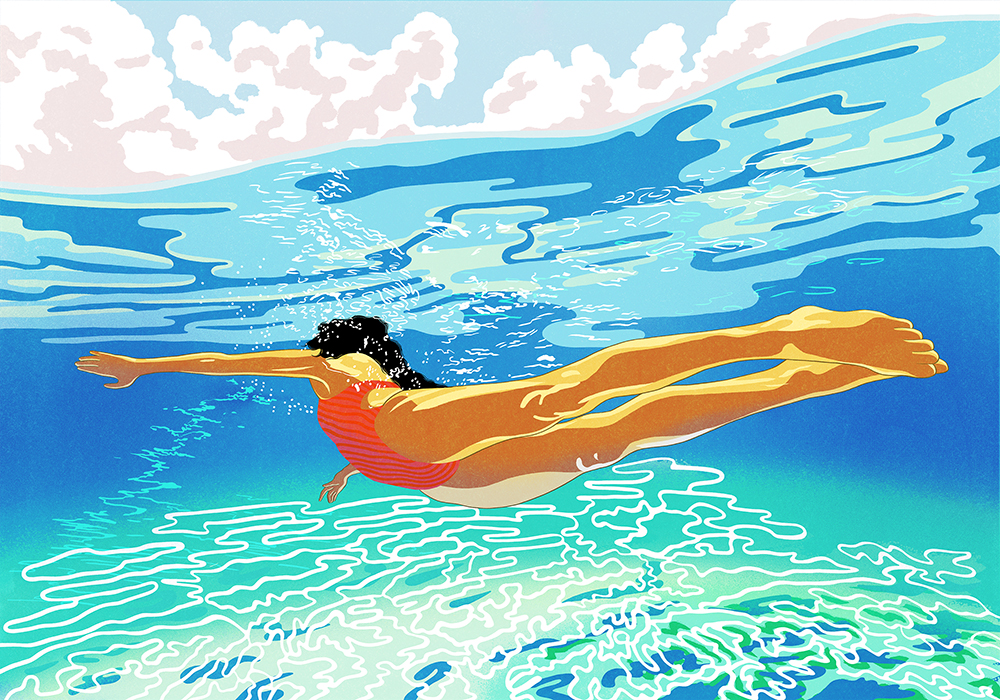 7. Where did you study?
I received my BFA in fashion design from VCU School of the Arts in Richmond, Virginia. I always liked art school and wish I had the finances and support to continue my studies further in illustration. I have to be financially responsible and learn as much as possible on my own. Every year I try to take classes and workshops to gain more knowledge in both illustration and design.
8. Where do you see yourself in five years?
Five years ago, my goal was to find a happier career by doing what I knew best in fashion illustration and surface design. My next five year goal is to improve all around as a visual storyteller, and build a more sustainable way to live and work. I would like take on more editorial work, and also work as an author/illustrator for children's books.
9. What about in ten?
In ten years, I would like to have stability, a home, partnership and a family. I would like to continue teaching, stay involved, and make lots of cool books.
10. What do you hope to achieve with your art?
I hope my art would be worthy of inspiration for children and aspiring artists. This is why I love children's book because it's more meaningful, it has longevity, and it's a gift to the world.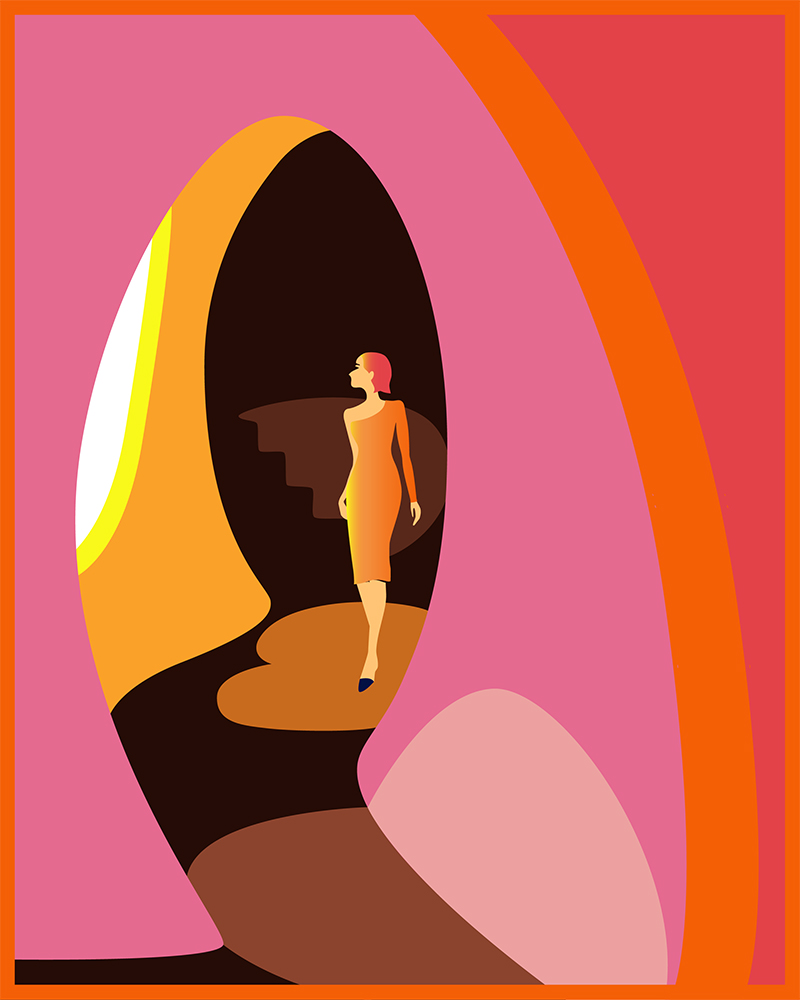 11. Now, tell us a little more about you as a person: what is your favourite food?
I am the queen of comfort food. Peking duck, chicken pot pie, burrito, Japanese curry are some of my favorite foods.
12. Favourite book?
Norwegian Wood, by Haruki Murakami. I'm trying to collect and read every book by Murakami. I still love Brave New World, the classic dystopian sci-fi novel by Aldous Huxley.
13. Favourite genre of music?
I listen mostly to indie rock, dream pop, disco, electronic, and sometimes old school R&B. My
Fleetwood Mac Dreams record still gets the most play.
14. What are your hobbies?
I am currently teaching myself to play the piano keyboard. My past hobbies includes learning to skateboard, play the guitar, play soccer, yoga, knitting, etc. I've gone through a lot of different hobbies and always end up going back to learning a music instrument.
15. If you weren't an artist, what would you be?
In this lifetime, I will always work in the creative industry. If I'm not illustrating I would be designing. When I was younger I also had the desire to write a novel. Perhaps in an alternate universe, I would be a veterinarian, caring for animals would be a rewarding profession.