Instagram:
@lina__yu
Website:
www.linayu.info
1. What's your story? Where are you from?
I was born and raised in downtown Los Angeles to Korean-Chinese immigrants and went to school in Pasadena. I also spent a portion of my childhood in Utah, where I began consuming every bit of media I could get my hands on and began to fall in love with design. I still live in Los Angeles in the present day and have been freelancing at different studios. A part of me never wants to leave. I'm sort of in love with this city.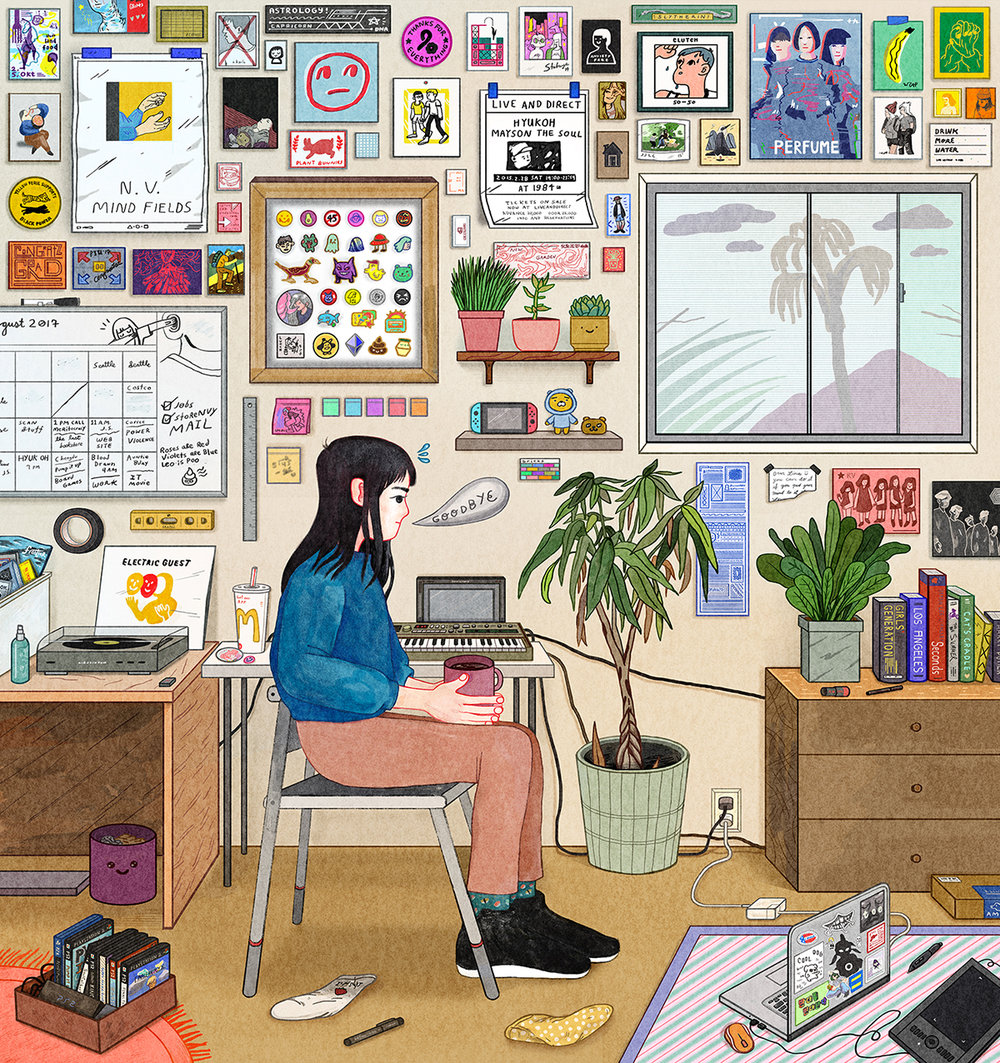 2. Tell us about your aesthetic.
I love using bright saturated colors, especially bright blues, pinks, and yellows. I draw a lot of plants and flowers, people in cute clothes, and interiors and details. I like both minimalism and extreme detail.
3. What is your favourite medium and why?
My favorite medium at the moment is probably digital! I've been very attracted to graphic shapes, clean lines, and solid colors, so working digitally has made it easier to achieve this cleaner look. My favorite medium is constantly changing, however. There have been periods of time where I would only use color pencil, or gouache.
4. What is your artistic process like?
I first ideate intensely, establishing the tone, concept, and composition of the illustration. This is the part of the process that keeps me grounded, as I like to make decisions impulsively as I draw an image out. When I draw, I am very, very loose. I enjoy editing the composition and color of the piece as I go. It relaxes me this way.
5. Who and/or what inspires your work?
In terms of aesthetics and color, I am constantly inspired by the latest media I consume. I get into many phases where I am obsessed with a show or a movie or a video game and get very creatively inspired by that one thing. For example, I recently just watched the new Blade Runner, which was so, so beautiful! I was inspired by the film to start using more bright pinks and blues in my work. Conceptually, I am always inspired by my own cultural background and surroundings. As an Asian-American, sometimes I feel a little disconnected from my heritage. I use my art as a tool to connect to my identity.
6. What role does art play in your life? How does it change the way you view the world?
Art has always played a big role in my life. I operate in a way where I almost need to be doing something creative in order to feel fulfilled. My hobbies are almost all creative - I draw, of course, but I also write, learn instruments, compose, and play narrative-based games for fun! I have the immense privilege to view the world as an endless source of creative inspiration.
7. Where did you study?
I attended Art Center College of Design in Pasadena, California where I recently earned a BFA in Illustration.
8. Where do you see yourself in five years?
Hopefully accomplishing many more artistic endeavors! I want to be doing everything from making my own product line, painting more murals, and publishing my own book. I also hope by the next five years, I am a more well-rounded person. I really want to educate myself more and expose myself to the world of science, economics, and business.
9. What about in ten?
Hopefully the same things! Accomplishing more fulfilling and self-driven art projects and hopefully still be working as a full-time freelancer, or be working as an art director. I would also love to move abroad to either Berlin or Seoul and start my own creative studio! Overall, I hope I'm happy and satisfied with my career and have a place to call home with my partner.
10. What do you hope to achieve with your art?
I want the viewers of my art to be affected by my work in one way or another - happy and excited, sad and nostalgic, confused and conflicted. I want my art to evoke strong emotional responses in people!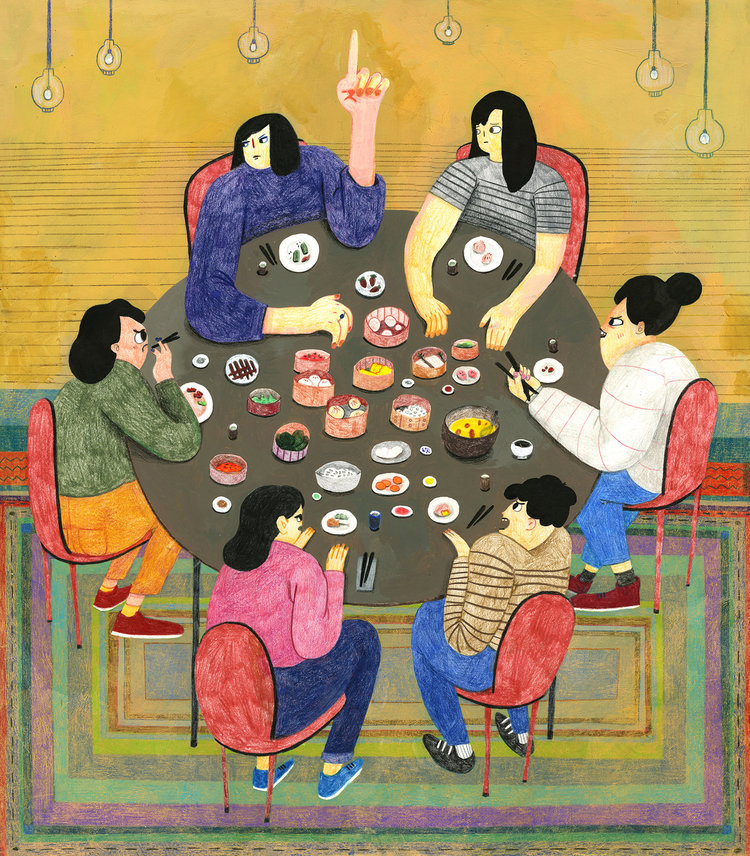 11. Now, tell us a little more about you as a person: what is your favourite food?
My favorite food is by far sushi and raw fish. I'd eat it everyday if it weren't a drain on my wallet.
12. Favourite book?
My favorite book always changes, but I'm currently reading through Little Fires Everywhere by Celeste Ng.
13. Favourite genre of music?
I like female artists and girl groups! (This isn't a genre I know, sorry.) I like electronic, chillwave, 80's new wave, hip-hop, and lately, k-pop. I love upbeat music in general. Some of my favorite artists are Perfume, Frank Ocean, and The Smiths.
14. What are your hobbies?
I love playing video games and board games in my spare time. I've recently started going to board game nights that a friend of mine hosts. It's been so fun. I also like to make music and cook.
15. If you weren't an artist, what would you be?
This is a tough question. I think I would probably be a psychologist or therapist. Maybe even a chef.