Instagram:
@lindseybalbierz
Twitter:
@lindseybalbierz
Tumblr:
lindseybalbierz.tumblr.com
Etsy:
www.etsy.com/shop/lindseybalbierz
Website:
www.lindseybalbierz.com
Blog:
www.lindseybalbierz.com/lb/blog-4
1. What's your story? Where are you from?
Hey, friends! I'm Lindsey. I grew up in Cleveland, Ohio. After high school, I moved to New York City for Parsons, where I studied Illustration. After college, I stayed in the city, worked a full-time design office job for about 8yrs to pay off my student loans, save up and then went full-time freelance in 2016.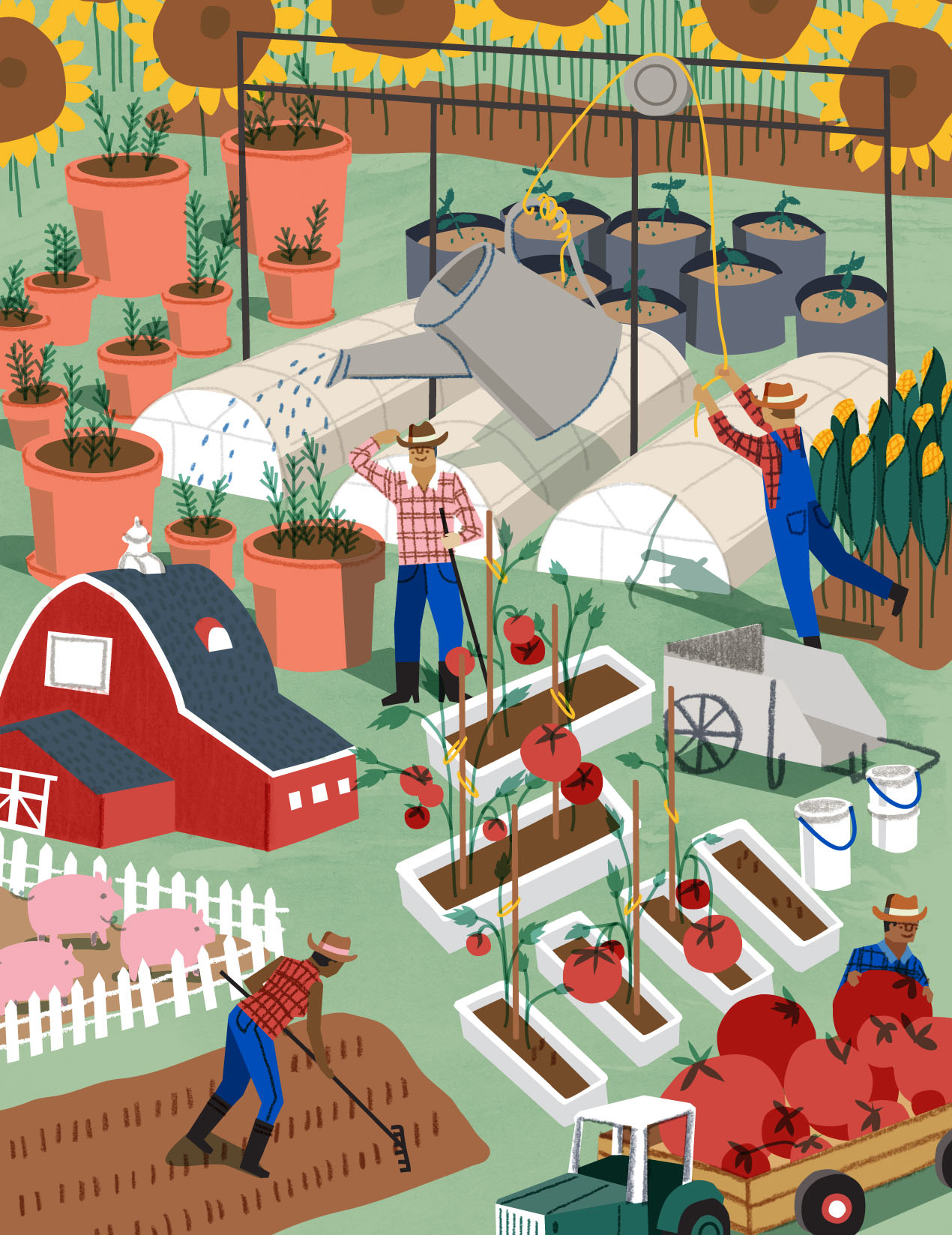 2. Tell us about your aesthetic.
My aesthetic is hand-drawn, bright, graphic colors, with hand-drawn details. My illustrated objects, people, and environments are friendly and whimsical. I aim to make my drawings feel inviting to all people.
3. What is your favourite medium and why?
I always found it easier to arrive at the end product if I used pencil and paper and then digital for the color. Over the years, my process has evolved and my style has become less perfect, which is freeing!
4. What is your artistic process like?
Normally, all drawings start off in my sketchbook. From there, I take my sketches to the computer by scanning them. I've tried drawing in the computer, but I feel there is something special that happens in the intimate setting of my sketchbook. Details and quirks tend not to happen when I draw straight on the computer. I recently bought an iPad & iPencil, so I am excited to try a new process that is hopefully more streamlined.
5. Who and/or what inspires your work?
Infographics, maps, children's books, zakka shops, animals, Japan, dogs in bags, flower gardens, party supplies, Hawaii, rainbows, snow cones, office supplies, textiles, llamas.
6. What role does art play in your life? How does it change the way you view the world?
Drawing and illustration is a huge part of my life. Daily interactions or meeting new people or seeing people going about their day can inspire a part of a drawing or a new idea I'd like to pursue.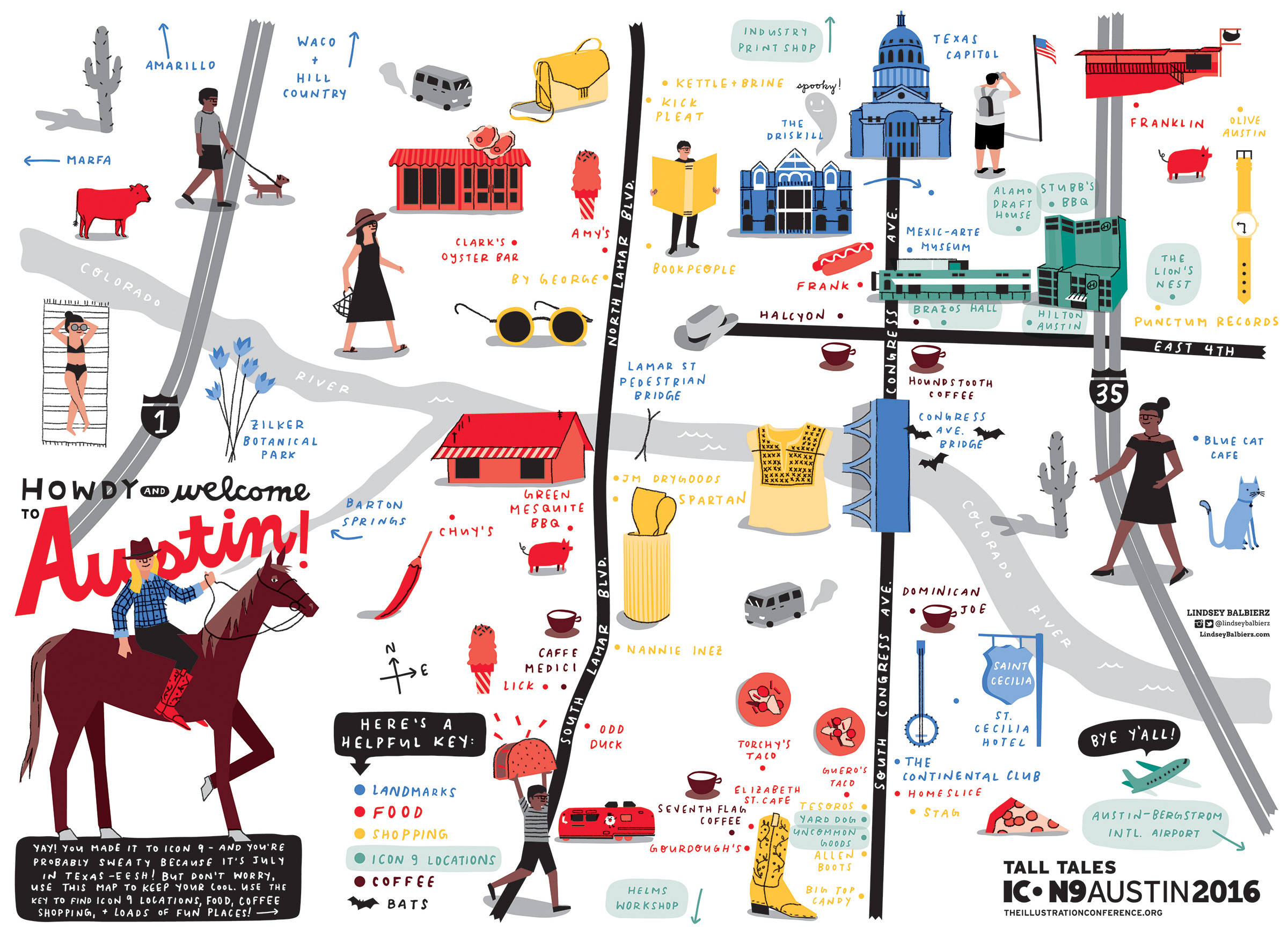 7. Where did you study?
I went to Parsons, studied Illustration and obtained my BFA in Fine Arts.
8. Where do you see yourself in five years? Working in an agency?
Wow, five years from now. Professionally, I want to expand the offerings in my shop and wholesale them. I want to work on advertising campaigns or something that has a larger scale. Other projects that I'd love to work on are murals, illustrations for childhood learning, as well as maybe a children's book. For my personal life, I envision myself with one and quite possibly two kids at that point. I would love to have a large sunny kitchen with lots of storage and counter space (a city-dwellers dream!). Maybe have a herb garden on the windowsill. Hmm… work in an agency. No. I made the leap to pursue my freelance full time in early 2016, so I am going to pursue this path for as long as I can. I had been doing kids graphic t-shirts, as well as print and pattern for large fashion companies for 8 years before making the leap. I like working for myself, so I don't foresee myself going back to a full-time job at the moment, as long as I can help support my family doing this.
9. What about in ten?
Hmm.. ask me in 5 years. Hahaha. Well, I would hope I'm still doing the same thing and expanding into books, advertising, and more of my products.
10. What do you hope to achieve with your art?
I hope that my art makes people smile. With my products, I hope that people like them enough to adorn themselves with my pins or use my notepads for to-do lists or use my washi tape on their letters. I think that would make me the happiest.
11. Now, tell us a little more about you as a person: what is your favourite food?
Hmmm…what do I like to eat? I love making a refreshing summer salad with avocado and cilantro and lots of fresh lime juice! I also like making smoothies in the summer. With work and play, I always have this imbalance of wanting to be outside when I am at home working. Then when I am out and about in the city, I crave being at home. Anyone else has this problem as well?
12. Favourite book?
Most recently, I've read Modern Lovers, Girl on a Train, and Hillbilly Elegy. I like reading on the subway, it makes the time go by much quicker while you're commuting. In the next month, my husband and I are starting a 2 person book club and going to read 'I am Pilgrim'. Haha!
13. Favourite genre of music?
I like anything that makes me dance.
14. What are your hobbies?
Spinning, working out, drawing, and being crafty in the sewing sense. I like to make plush animals and turn them into ornaments around the Holiday season. I used to bake birthday cakes from scratch all the time, so that's a hobby I would like to get back into! Anybody want leftover birthday cake?
15. If you weren't an artist, what would you be?
If I wasn't an illustrator, I always thought that I would delve into genetics. I loved my genetics class in high school. It's fascinating the amount of combinations genes can take and their effect on the human body.