Instagram:
@linneapuranen
Behance:
www.behance.net/linneapuranen
Website:
www.linneapuranen.com
1. What's your story? Where are you from?
I was born in Stockholm and grew up in a middle class area. My parents are creative, but perhaps not in the traditional way (working as a pre-school teacher and lawyer). Growing up, I watched a lot of cartoons which led me to draw a lot of bad copies of Minnie Mouse and Sonic the Hedgehog. My parents were always supportive though, which I'm very happy about.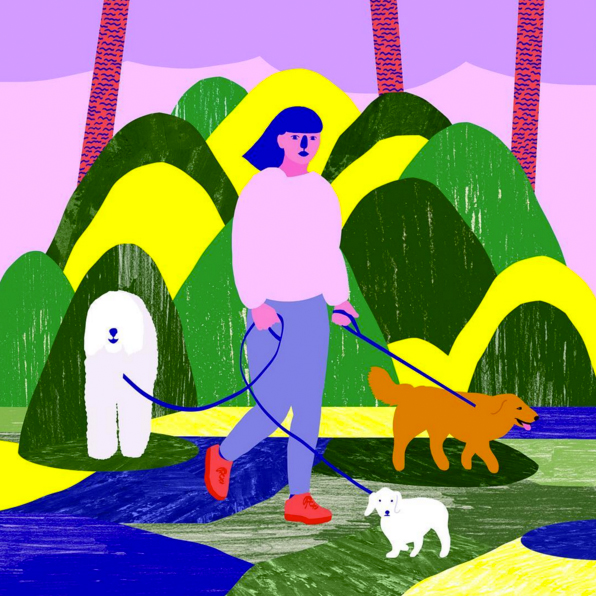 2. Tell us about your aesthetic.
I use a lot of colours and I think my style is somewhat childish. I usually mix hand made and digital elements.
3. What is your favourite medium and why?
I love making collages out of different hand made textures, like water colors, graphite and sometimes oil colours.
4. What is your artistic process like?
Before I start drawing, I always do some form of research. It depends on the project, but I think it's important to be aware of what kind of images I'm inspired by and the images I end up creating. After researching, I sketch by hand, and at some point I scan everything into the computer. I usually do the final details digitally.
5. Who and/or what inspires your work?
At the moment I'm inspired by Ezra Jack Keats beautiful illustrations and the playful characters in Toca Life: Town.
6. What role does art play in your life? How does it change the way you view the world?
Art plays an important role in my life. It's my tool to make an impact, so I want to use it wisely. I think all visual communication affect the way people view the world.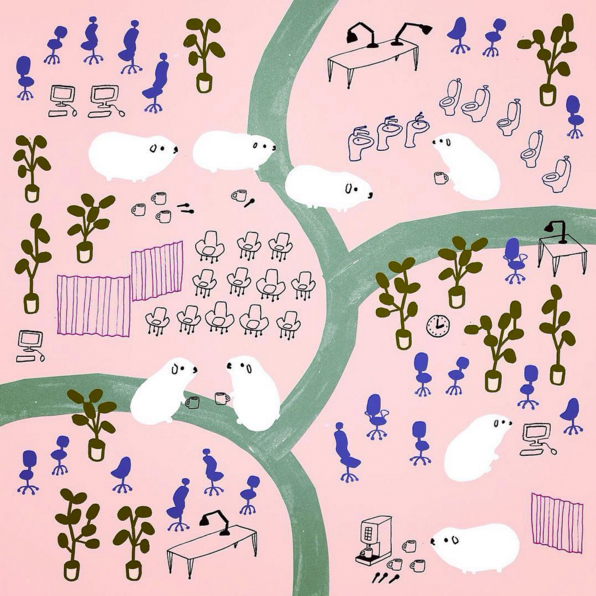 7. Where did you study?
I've studied at Södertörn University (Media and Communication Studies), College of Printmaking Arts (Printmaking), HDK School of Design and Crafts (BA in Design), Aalto University School of Arts, Design and Architecture (Exchange term) and Konstfack University College of Arts, Crafts and Design (MA Visual Communication).
8. Where do you see yourself in five years? Working in an agency?
I've been freelancing for the past few years and I really love it. At the moment I also work as the Creative Director for the organic children's wear brand Palett Stockholm, so hopefully that's what I'll be doing.
9. What about in ten?
↑ :)
10. What do you hope to achieve with your art?
I want my work to be both playful and smart. I try to work with an awareness of power structures. By combining creativity, playfulness, representation and avoiding stereotypes, I strive towards a more equal society.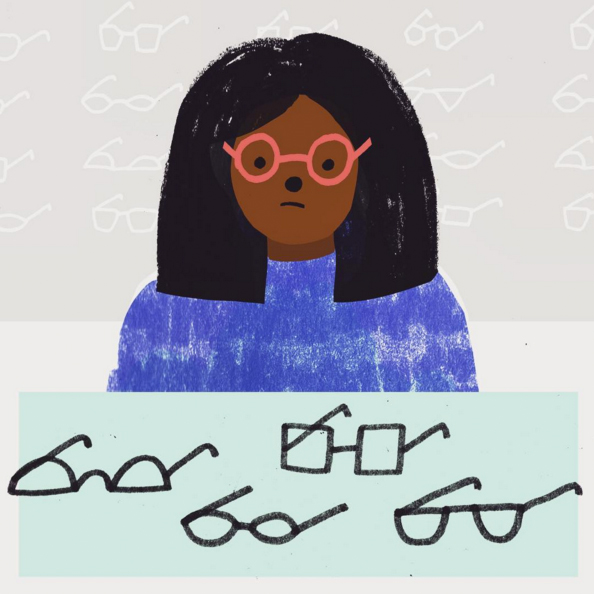 11. Now, tell us a little more about you as a person: what is your favourite food?
I wasn't allowed to eat gorgonzola when I was pregnant, so ever since I eat this mix of pasta, gorgonzola, pesto, quorn and tomatoes way too often.
12. Favourite book?
At the moment I read a lot of children's books... One that I like particularly is "Vi letar skatt"
13. Favourite genre of music?
It depends, but I mostly listen to electronic music.
14. What are your hobbies?
When I'm not drawing, I love to hang out with my kid. Also going to the flea market, swimming and reading books.
15. If you weren't an artist, what would you be?
I don't know! I always loved animals, so perhaps something that makes animals happy?