Instagram: @linus_dahlgren_
Website: www.linusdahlgren.se
1. What's your story? Where are you from?
My name is Linus Dahlgren and I'm a 3D artist based in Gothenburg, Sweden. I grew up in Lycksele, a small town in northern Sweden. A beautiful place, but in winter times very cold and dark. I guess that's where I found art, drawing comics and being creative indoors with my friends.
Found out I could work with art kind of late in life (I'm old:)) and made my way into the world of design and advertising at the age of 27, and now 10 years later, I'm happier than ever as freelance avocado cutter and cucumber peeler.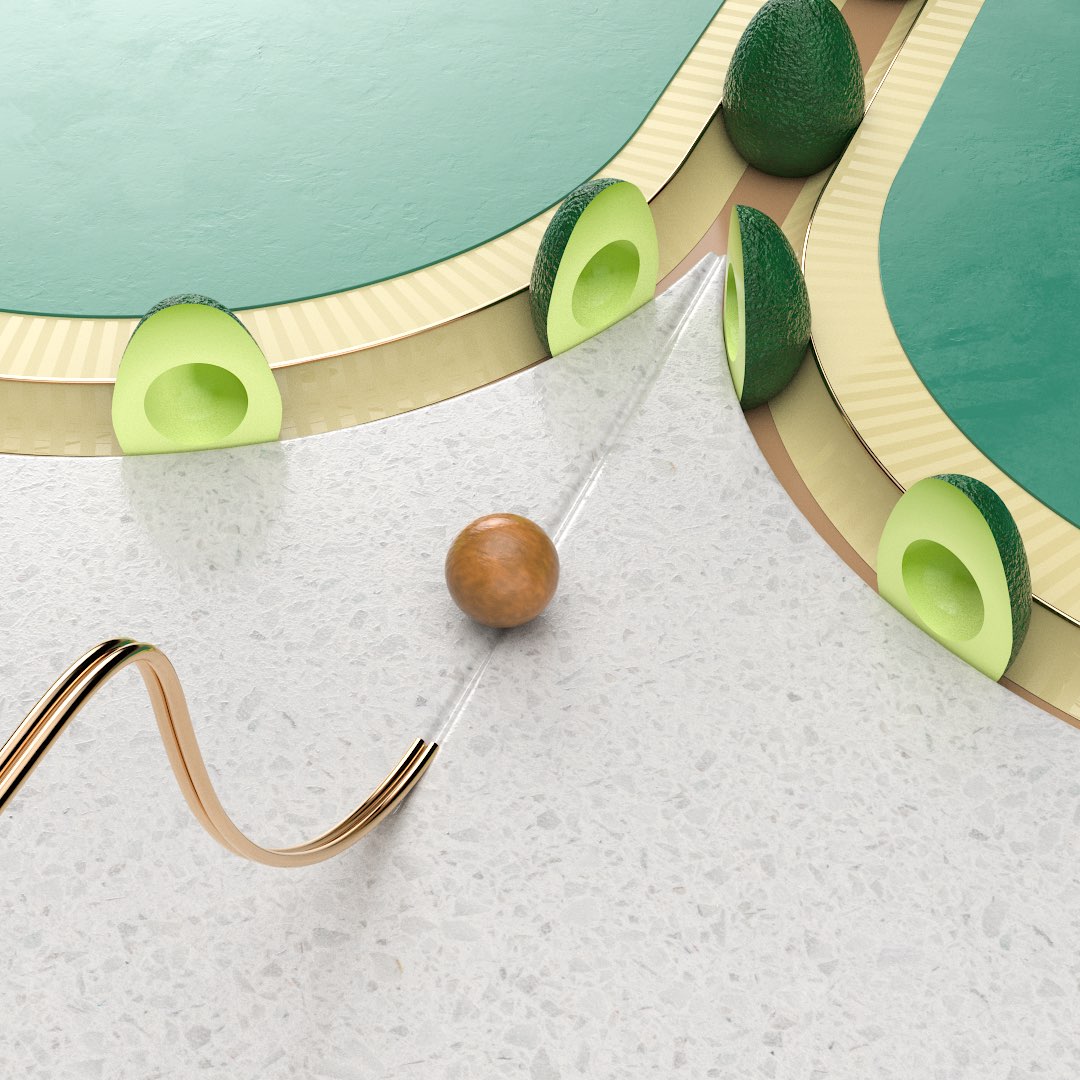 2. Tell us about your aesthetic.
Good question, I'm still finding that out and I'm pretty much all over the place. Most often my work is a colorful and somewhat weird but clever play with the real world. Someone told me I do animations that makes you smile but you are not sure why.
3. What is your favourite medium and why?
I have to say Cinema 4D. This lovely tool helped me find my way into 3D and freelancing. A medium that I feel I'm good at and proud of the outcome. It hasn't always been that way.
4. What is your artistic process like?
I love pencil drawing and I have been doing that since I was a kid. That is a great start in every concept I think, scribbling down a bunch of ideas and then move into the PC later. Once in there, I always start with basic shapes adding details, colors, textures along the way. Nowadays feeling comfy in all the softwares, the pencil often gets left in the drawer sadly.
5. Who and/or what inspires your work?
I was no star in school but science, math and physics has always fascinated me. As long as I remember I have always liked to portray and imitate things from the real world, and the best part with 3D is that you could bend, twist or throw it around however you want.
6. What role does art play in your life? How does it change the way you view the world?
Actually I've never seen myself as an artist. More of a fast learning tech guy with curiosity for the world around me. Imitating it but with a twist... wait a minute... that's art, and I guess it is a big part of my life.
I can't deny the fact the it gives me the opportunity to work with my passion.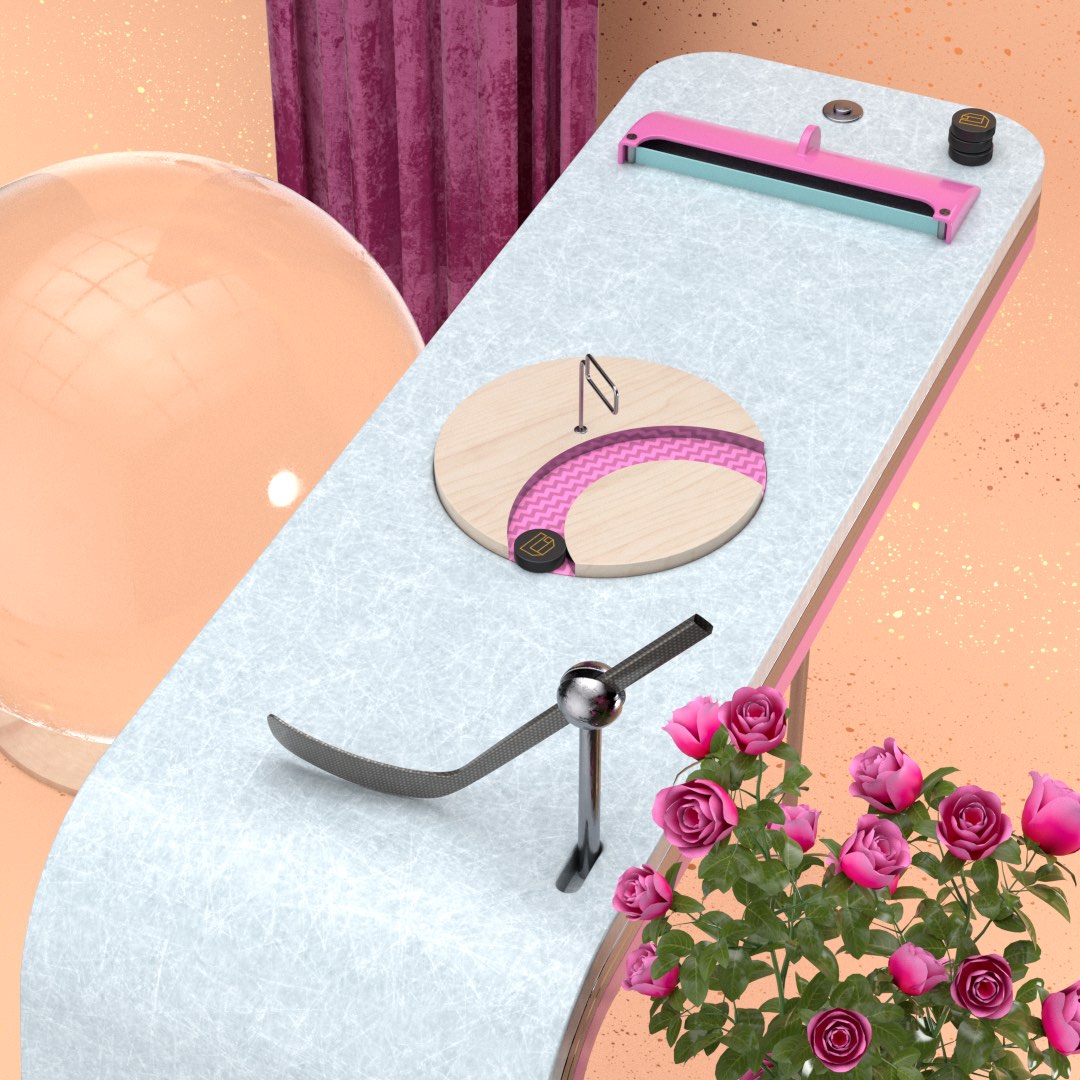 7. Where did you study?
I studied Graphic Design and communication at Berghs School of Communication in Stockholm, and also an advanced vocational education in Graphic design and project management in Vasteras, Sweden.
As a 3D artist, I am self taught. Learnt everything from night time tutorial sessions.
8. Where do you see yourself in five years?
Right about where I am now, but with 5 years more of experience and cool new relations. I love my current freelance life, but ok, let's kick it up a notch!
9. What about in ten?
Hard to say. Boring answer, but hopefully I'm doing the same but in larger scale. "The artist who completely changed the 3D world with his brilliance" would be a fun quote on my webpage =)
10. What do you hope to achieve with your art?
Accept from being a respected name in the business, I hope to continue being a good provider and a present father. Freelancing life has brought me closer to my family and that is truly the greatest achievement.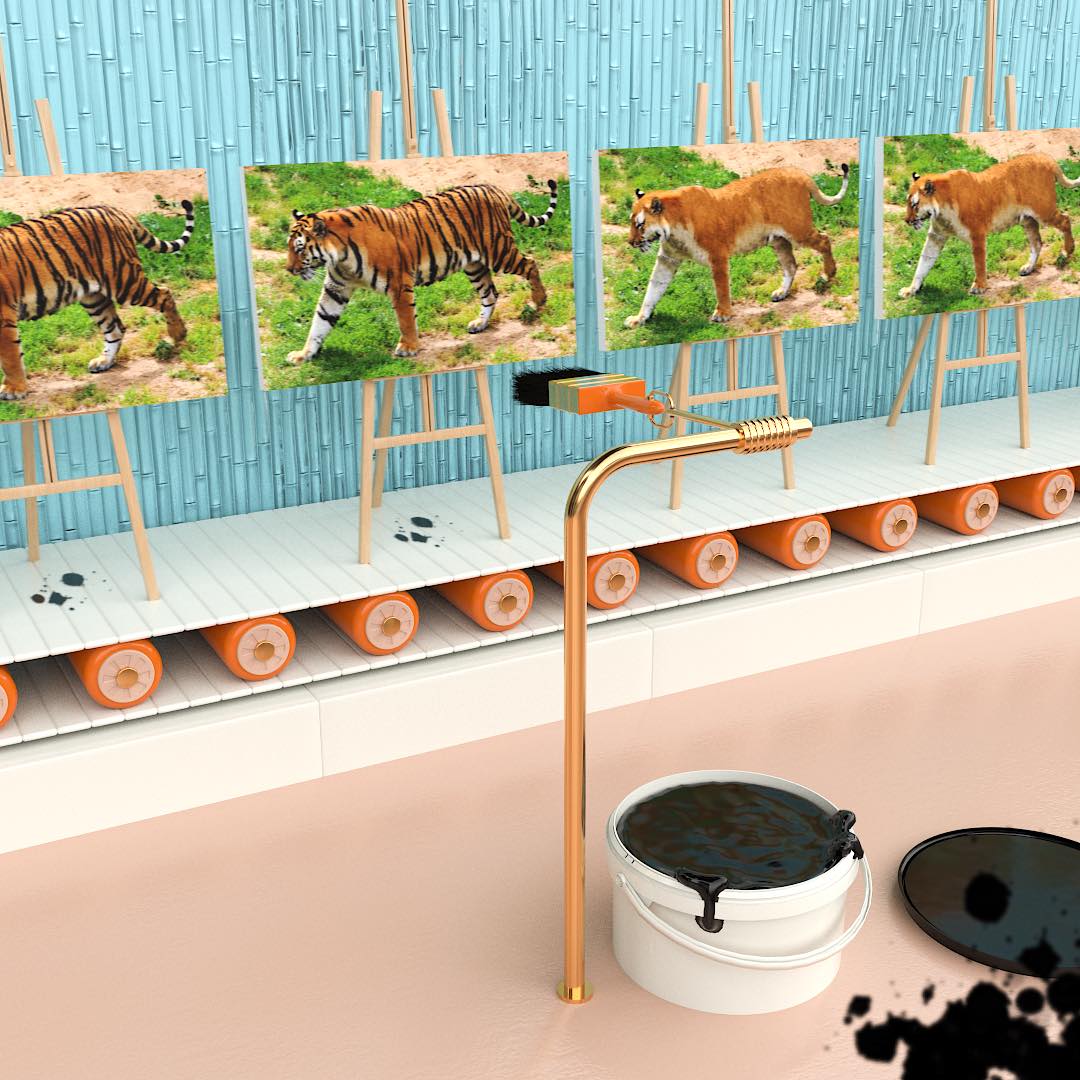 11. Now, tell us a little more about you as a person: what is your favourite food?
I have to be a bit patriotic and say Palt, a northern swedish specialty. It's basically a lump of dough made out of barley flour and raw grated potato that you boil in water and eat with butter and lingonberry. Sounds delicious right?
12. Favourite book?
Born to run by Christopher McDougall
13. Favourite genre of music?
Lately I've been listening a lot to Synthwave. I'm pretty nostalgic about the 80s and I find the genre great to work to.
14. What are your hobbies?
3D was my biggest hobby until I went freelance, so the answer is Ice Hockey. I both play and watch games as much as I can.
15. If you weren't an artist, what would you be?
Didn't have the talent to be a pro hockey player so I think I would have been a driver of some cool machine. A helicopter maybe.