Instagram: @lis__ring
1. What's your story? Where are you from?
Hi! I'm Lis and I grew up in a small village in Austria, surrounded by forests and cows. The past few years I studied and worked in Germany and the UK (Hanover, Stuttgart, Aberdeen and Glasgow). Since 2020 I'm back in my home country, working as a graphic designer in Vienna and as an illustrator in my bedroom. I love meeting new people and travelling, which is luckily quite easy when living in the centre of Europe.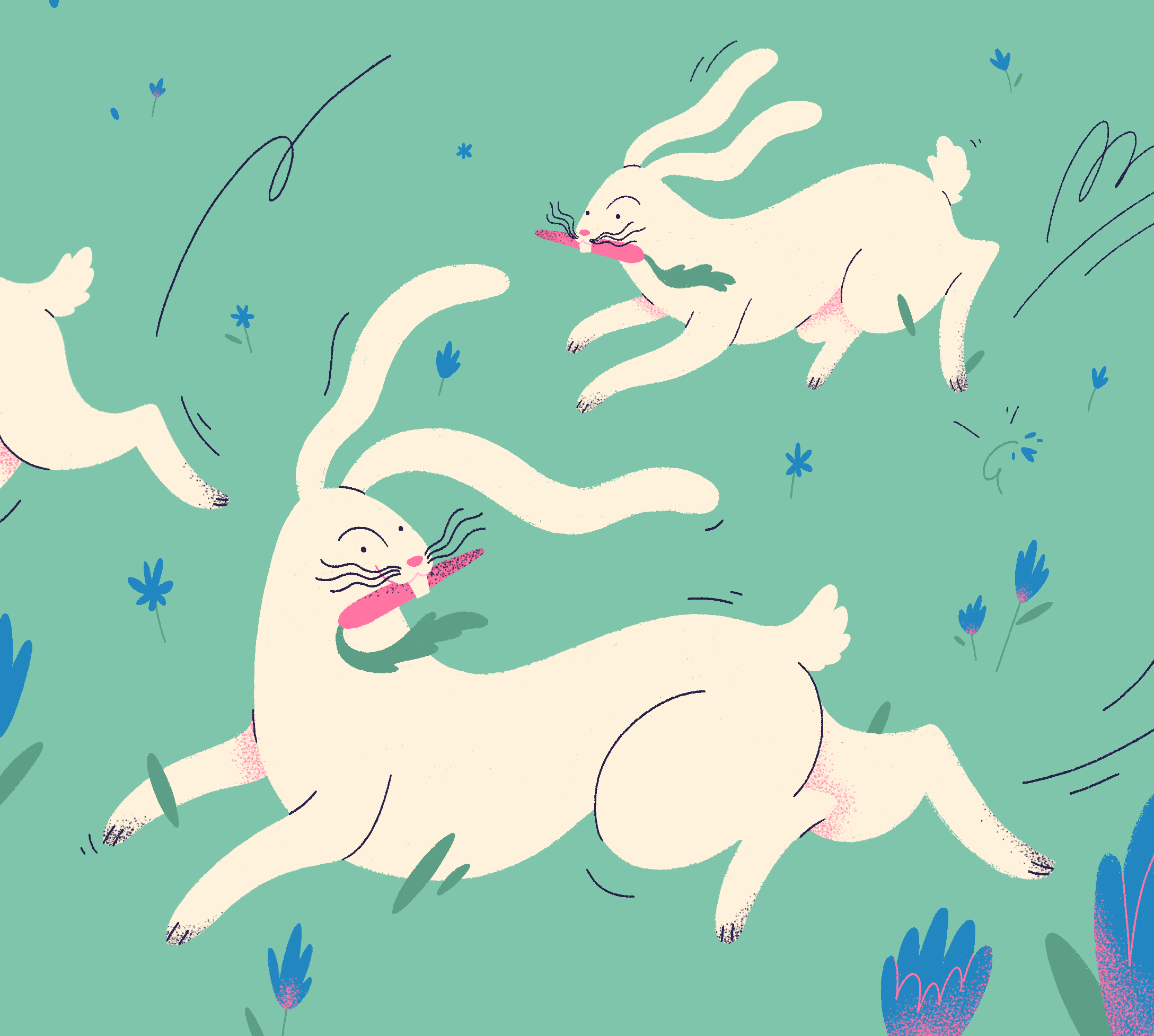 2. Tell us about your aesthetic.
I'm really interested in exploring the combination of straight lines with plain yet fluid shapes, so it's all about searching for geometry in bodies and objects and simplifying them. And I usually work with quite limited colour palettes, preferably pastel colours.
3. What is your favourite medium and why?
I've always been more excited about drawing accurate and clean lines than about painting with brushes. Only last year I've really gotten into digital drawing in Photoshop and realised it's so much more fun to combine linework with colourful shapes. I really appreciate the efficiency and simplicity of working digitally as I don't have a lot of space and equipment for making art at the moment.
4. What is your artistic process like?
For commissioned work everything starts with some proper research of course. Then I tend to create a few pages of analog sketches at once. I use a pencil for that and am not really thinking about colours at this stage of the process. After choosing one or more sketches, I continue working digitally with my graphic tablet and Photoshop. For more complex projects I like to make sure the concept will work out by creating a rough colour sketch before starting to draw. My favourite part comes at the end: adding all the nice little details, lines and subtle textures which give character and soul to the illustration. I'm very perfectionist and a big over-thinker, so if time allows it I usually sleep over it and make a hundred tiny changes the next day(s) before declaring an illustration to finally be finished.
5. Who and/or what inspires your work?
I'd say the things I experience inspire my work. My life, interests, memories and (day)dreams. Classical paintings I see in museums, movies and series, stories of friends, family and strangers, places I explore when travelling, plants and animals, people I see in the streets. It's all about going through the world with open eyes and an open heart.
6. What role does art play in your life? How does it change the way you view the world?
For me personally, a slight form of obsession is essential to creativity. I'm having the best time staying awake until 3 am on a Saturday to finish an illustration. Not because of any deadline, but because I love working on it and like getting lost in it. Somehow it messes up my days because I tend to forget to eat and drink, but at the same time it gives my days structure and a purpose.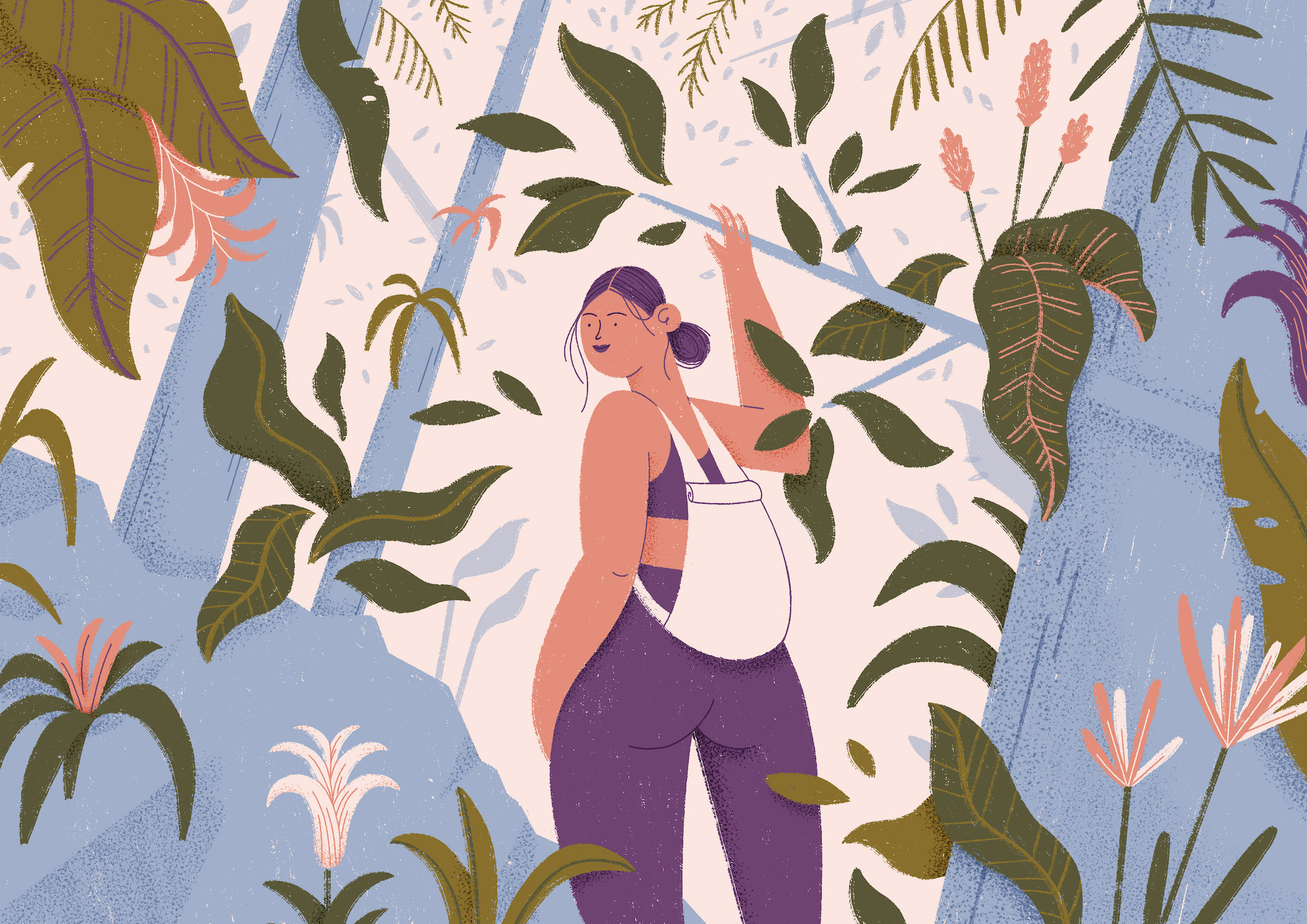 7. Where did you study?
I studied Graphic and Communication Design at die Graphische in Vienna (Austria) and Visual Communication in Hanover (Germany), where I was lucky to have great illustration classes taught by Ulli Lust. I also went to Gray's School of Art in Aberdeen (UK) for an Erasmus semester.
8. Where do you see yourself in five years?
Ideally in a beautiful sunlit workspace, confidently working on an editorial illustration for a newspaper or magazine. Or making sketches for a client with a good cause. I'd like to continue working as a graphic designer as well, to mix things up and avoid getting into a rut. Also, I think there's a lot of potential in pairing graphic design and illustration. Who knows, maybe I'd be working on another illustrated book. I'm really interested in people and their stories and enjoy researching topics – whether it's about a woman sailing the world or a local taxidermist. I like passing on these stories and people's knowledge via illustration and I could see myself pursuing this field further in the future.
9. What about in ten?
Same as in five years. Additionally I could imagine myself teaching and giving workshops at some point in my career.
10. What do you hope to achieve with your art?
Thankfully I myself am quite a serene person by nature, but there are people close to me who are less fortunate, who are or have been struggling with anxiety, depression and other negative emotions. With my illustrations I'm hoping to convey a soothing sense of serenity, calm and kindness to people, even if it's just for a second or two.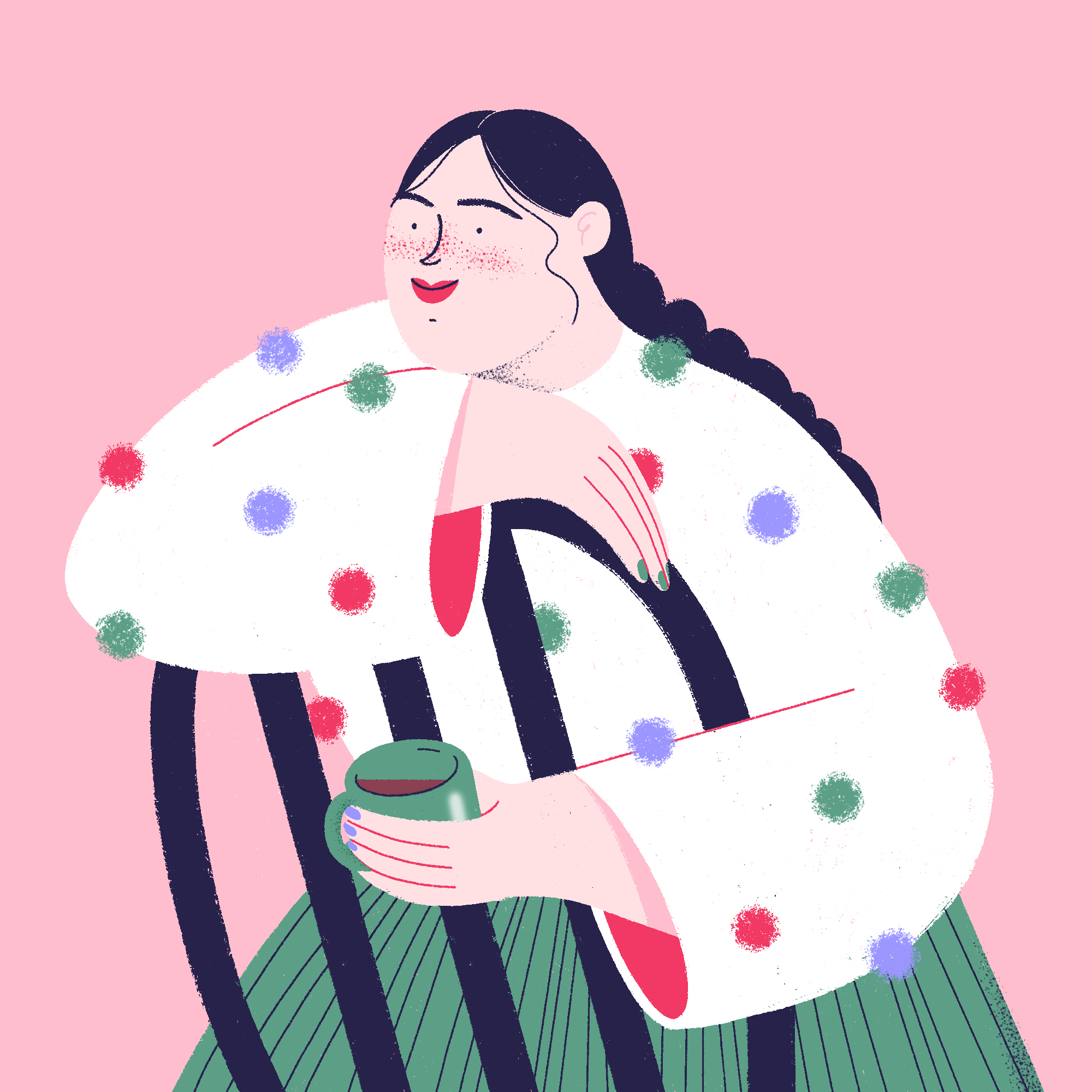 11. Now, tell us a little more about you as a person: what is your favourite food?
I love ramen and soups in general and could eat them literally every day. And good bread!
12. Favourite book?
Currently I'm reading »Die Anatomie des Schicksals« by Johannes Huber, which explains how our ancestors' lives and behavioural patterns influence ours in a sciency way. A book which I was impressed by and still think about its content regularly is »The Chips Are Down« (»Les jeux sont faits«) by Jean-Paul Sartre. To calm myself down in crazy times I like to comfort read the Harry Potter series over and over again (which millennial doesn't?).
13. Favourite genre of music?
My taste in music is very widespread and depending on my mood: Indie, Rock, Alternative, Swing, Blues and the occasional Jazz and French Chansons.
14. What are your hobbies?
Apart from drawing I'm pretty basic: meeting friends, having movie nights, travelling, roaming flea markets, making things like macramé plant hangers and punch needle pillows, going on walks and small hikes with my dog and trying out new recipes with my boyfriend. And I really enjoy taking care of my house plants (don't like outdoor gardening though). I just propagated my first begonia corallina and am super proud of those tiny little roots she grew so far. There's something oddly satisfying in watching them grow a bit every day!
15. If you weren't an artist, what would you be?
An ornithologist travelling from one place to another. Or maybe I'd settle down on a beautiful coast somewhere, specialising in aquatic birds.