Instagram:
@lisajunius
1. What's your story? Where are you from?
I'm 24, I grew up in Luxembourg, a very small country in Europe. Currently I live and work in Strasbourg, France, where I studied.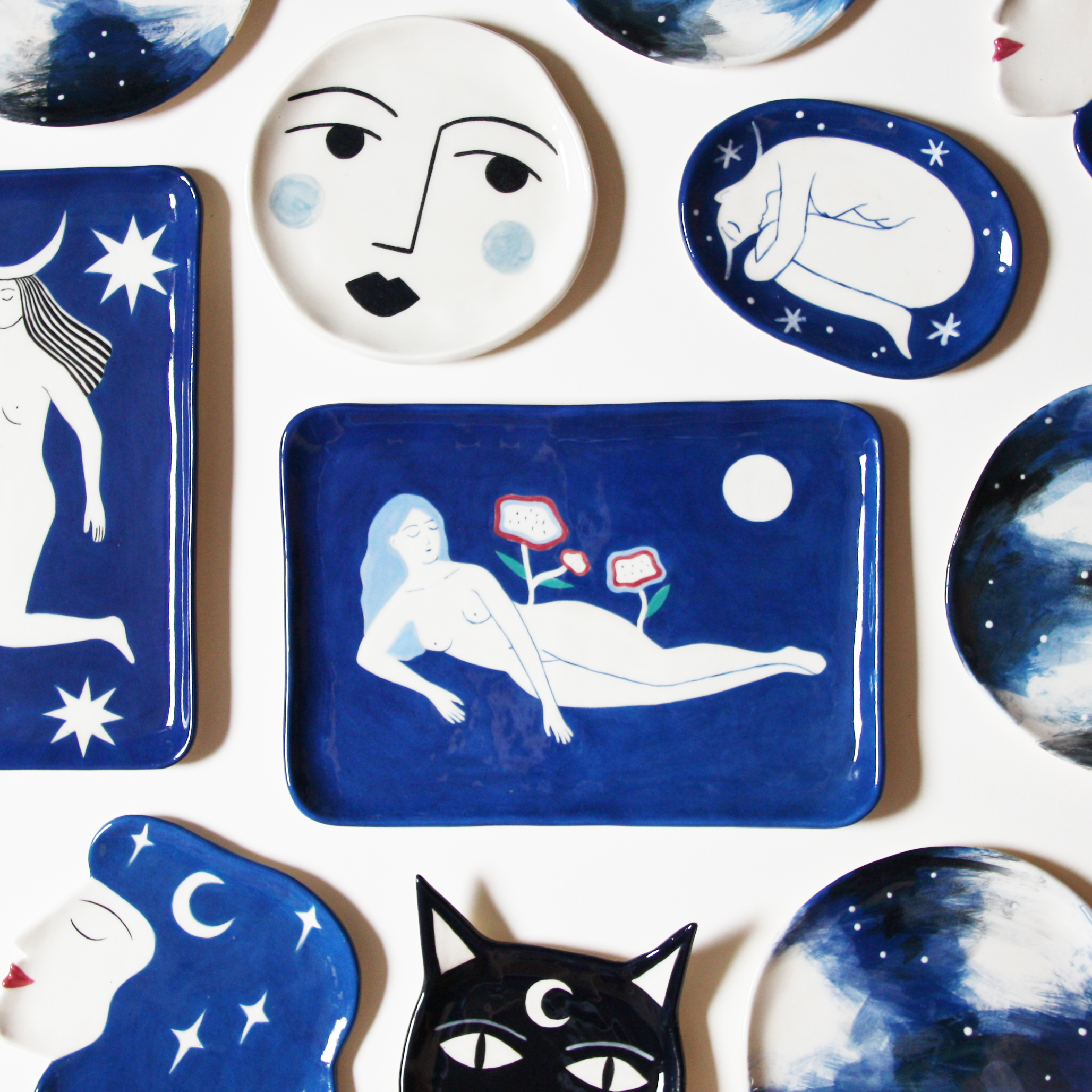 2. Tell us about your aesthetic.
I think this resumes it pretty much: blue, women and cosmic.
3. What is your favourite medium and why?
I'm not sure if I have a favorite medium, because I love exploring new mediums all the time. However, one thing is for sure: painting is my life. I tend to prefer acrylics, but I also love oil and gouache.
4. What is your artistic process like?
Most of the time it starts with an idea that comes to my mind like a flash. Than I make quick sketches (but not too much) and then I just do it. Other times it begins with experimenting with new mediums or just doodling and letting go. This last part, letting go, is really important. From time to time, I need to just let my brush flow and not think about wether its `good`or `bad`or if people will like it, if I like it. If I don't do this I get stuck and that's the worst as an artist.
5. Who and/or what inspires your work?
I love books ( so much that you could say that I have a problem. I buy more books that food). I read a lot of fantastic stories and surreal tales, but I'm also inspired when I discover a new medium. A few of my favorite artists are Niki de Saint-Phalle, Chagall, Botticelli, Kiki Smith, Mirò and Le Douanier Rousseau.
6. What role does art play in your life? How does it change the way you view the world?
Art makes me happy, it makes me a purpose, it gives me full heart. It brings the colors to my world. I think that, without having the possibility to create, everything would be grey.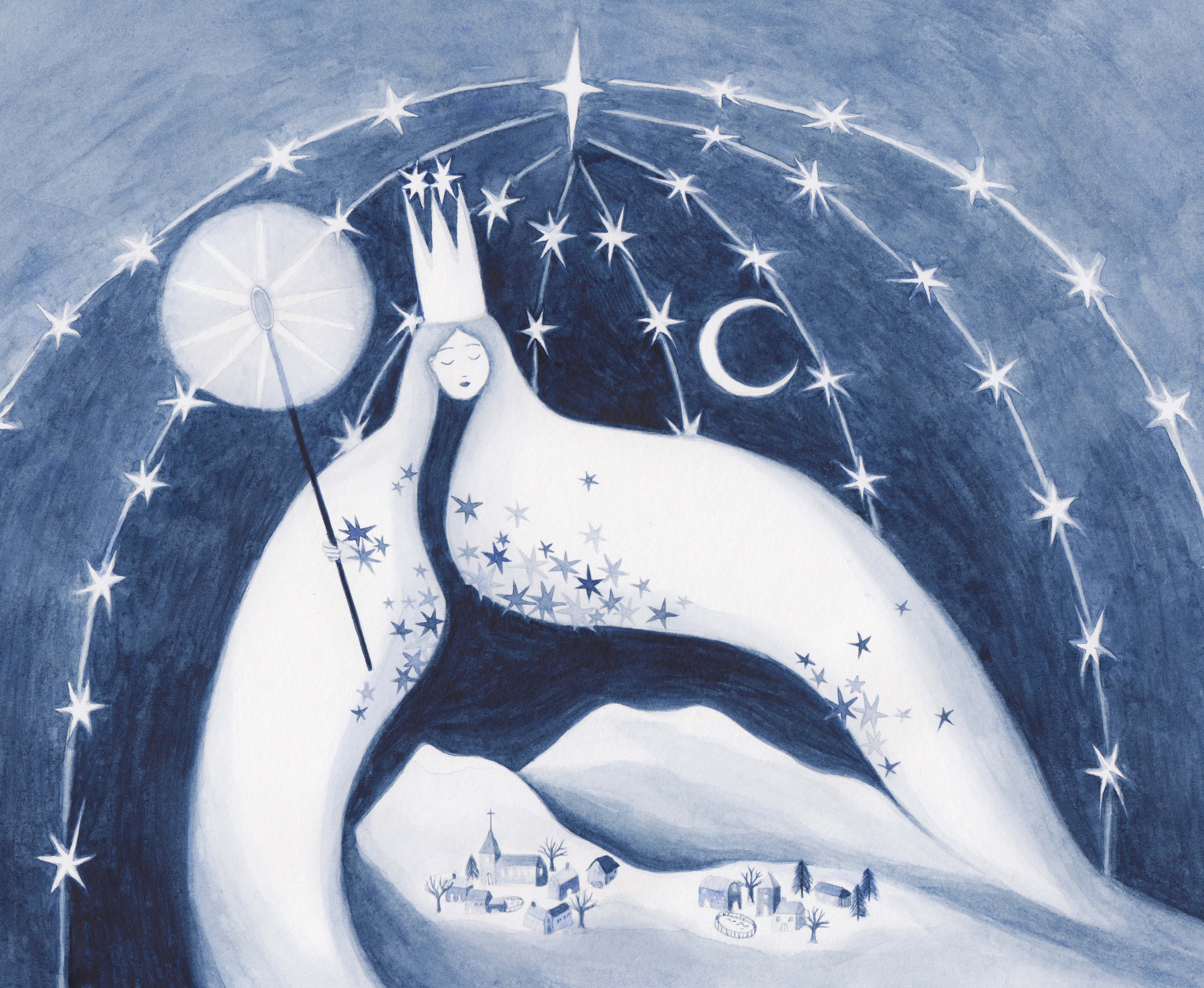 7. Where did you study?
I studied at University of Strasbourg, where I did my MA in Fine Arts and Art Research.
8. Where do you see yourself in five years? Working in an agency?
Definitely not in an agency! I have no idea about what will be in five years, I don't even know where I'll be next year. And I kind of love it! I feel really free at the moment and I don't want to change that.
9. What about in ten?
I would love to create a parc like Niki de Saint-Phalle's Tarot Garden. I suppose it's daydreaming, but I'm working on it!! ( It may seem weird that I have no idea about 5 years and that I have plans about 10, but I just think that 5 years is not enough to organize everything for the parc haha.)
10. What do you hope to achieve with your art?
To have a full and happy life.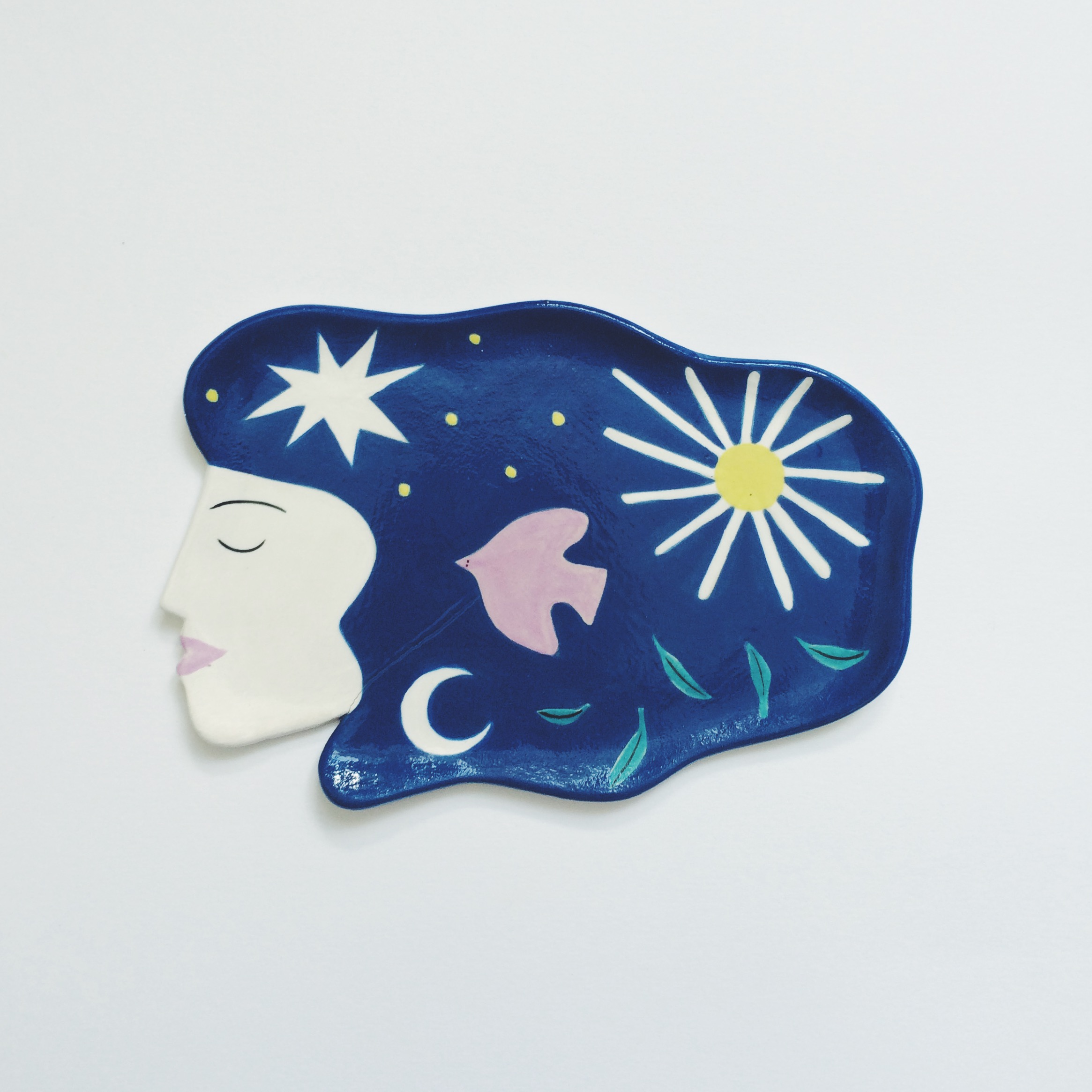 11. Now, tell us a little more about you as a person: what is your favourite food?
French fries and avocado.
12. Favourite book?
I refuse to answer that question. I don't want to hurt the feelings of my other 99999999 books.
13. Favourite genre of music?
I don't think that I have a favorite genre. I love Florence and the Machine, Curtis Mayfield, Aretha Franklin, First Aid Kid, Eryn Allan Kane, Fatoumata Diawara and KoRn. You get the idea..
14. What are your hobbies?
I think that it's quite clear now, but for those who skipped all other questions: BOOKS.
15. If you weren't an artist, what would you be?
A professional reader?