Instagram:
@lisettevdm_illustration
Facebook:
www.facebook.com/lisettevandermaten
1. What's your story? Where are you from?
I'm from a village in the east of the Netherlands where as a child i was able to run through corn fields and stand in brooks with my rain boots catching frogs. I studied art school in a city near by and 2.5 years ago I moved to the west: Utrecht.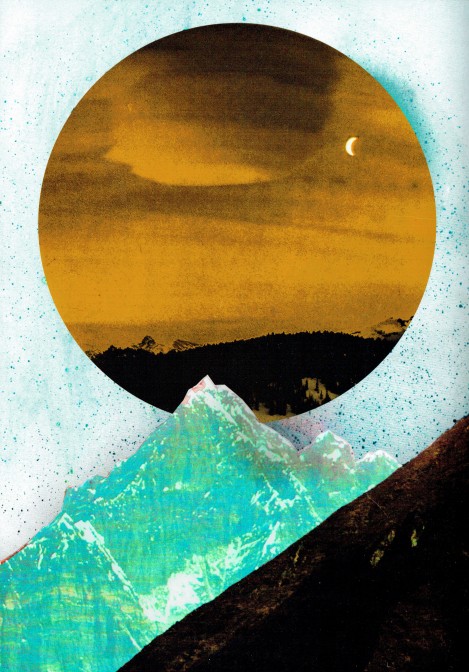 2. Tell us about your aesthetic.
I'm fascinated by shadows, light drop, every form of abstraction actually. It gives me freedom to interpretate the world in my own way. To put together the pieces of what I see, without immediately labeling it as what we have learnt that it should be. I guess this is also the way i like to look at life in general: I like to observe, to experiment and to put together my own truth out of my own experiences.
3. What is your favourite medium and why?
I cannot choose between painting and collage, so I guess mixed-media is my favorite medium! They both have such different aspects and I love to combine those: the 'harshness' of photo elements and the freedom and nuance in painting. For me, that contrast works so well together.
4. What is your artistic process like?
I usually start working with a word or text as inspiration or a photograph/page of an old book as a surface. When I start with the text, the accent will be on the content. When I start with a surface, the visual elements, like lines or shapes, will guide me first.
5. Who and/or what inspires your work?
I'm very much inspired by collage artists like Hannah Hoch and Ruth van Beek, but also by painters like Jan Sluiters and Matisse - and also his cutouts of course! For what inspires me, that would be anything that can bring me in a melancholic mood - writers like Pessoa, Rilke, Rumi can inspire me in such a way that the whole world seems different at that moment and that influences everything I see and experience.
6. What role does art play in your life? How does it change the way you view the world?
I'm still figuring out in what way my personal art can contribute to the world. I've done a community art project and very soon I'm off to Greece to volunteer and give art workshops in a refugee camp. In this way, my way of working (experimenting, mixing media) becomes a medium to work together. It makes me humble in a way and I like to be part of a bigger process. For my own work, I'm most happy when I lock myself up in my studio for 2 days and just create, create create, think, experiment, listen to music. If no one would ever see those works, it's somehow OK. So this is definitely way more individual and closed off. I don't know: should I bring those things together or can they exist next to each other?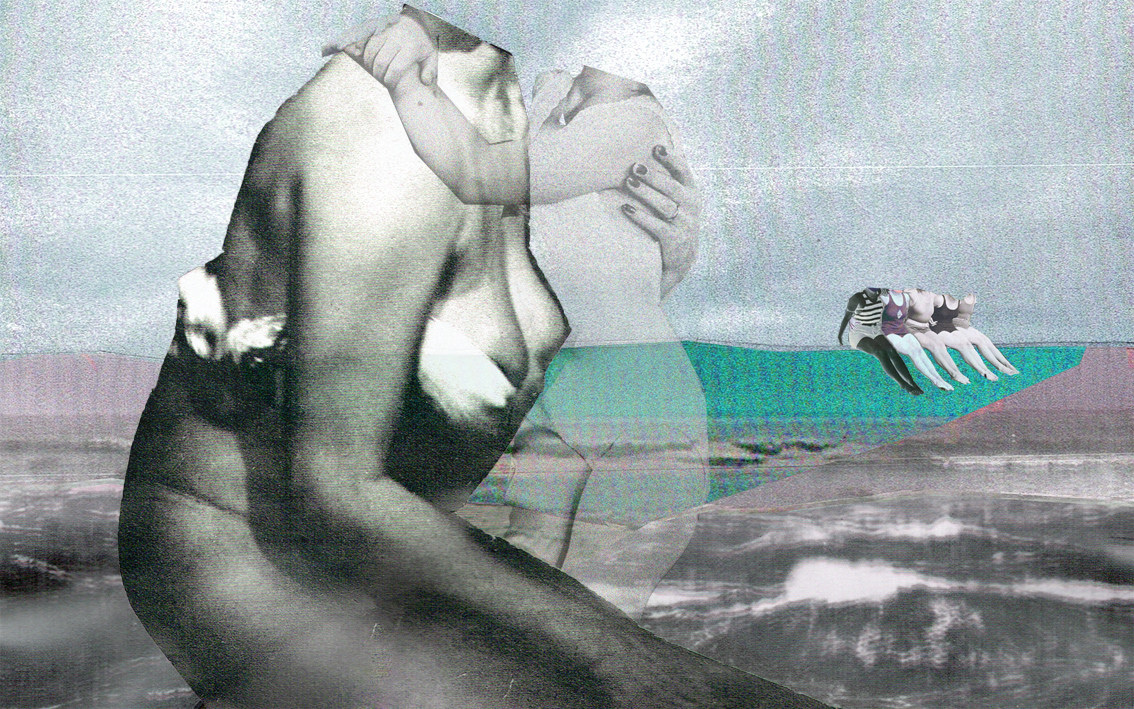 7. Where did you study?
I studied in Zwolle, a cute city in the east of the Netherlands. My art school is named ArtEZ. It focussed a lot on experimenting and telling stories in many, many ways. It was a very precious period to me.
8. Where do you see yourself in five years?
I have to say I'm not very goal oriented, I love to follow what comes along and it brings me many surprises in life. But right now I think I can say I'd love to do more community art projects. To bring art and creativity to places in the world where there's not much available, or to people who need it most. For the rest, I will continue to illustrate and maybe write as well. I'd love to have done a book cover by then!
9. What about in ten?
I don't think there's much difference in what I say about 5 or 10 years. 10 feels very far away, for sure. Too abstract as well. So much can happen in 10 years. I like to stay in the moment as much as possible but put my intentions out there. And take chances when they arrive!
10. What do you hope to achieve with your art?
In collective projects: to inspire people with my way of working, to give them freedom. For my own work: I'd love for people to look carefully. I want to create space in the artwork for people to find their own story, with their own meaning. I hope it will intrigue them looking at my art, and hope to stimulate their curiosity!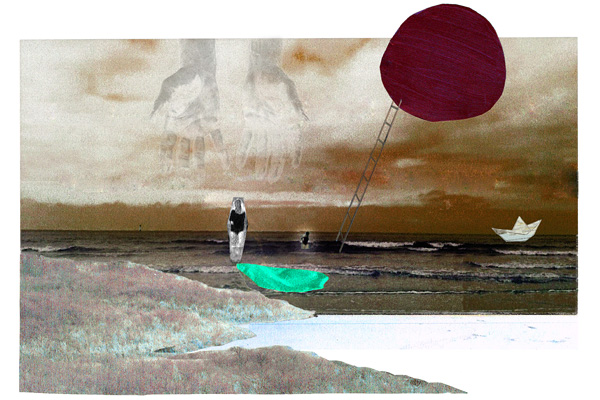 11. Now, tell us a little more about you as a person: what is your favourite food?
Since I've been in Sri Lanka and India, I'm even more into south-asian kitchen. I definitely love a good curry!
12. Favourite book?
Ah.... I cannot name one, but Milan Kundera is one of my favorite writers, just as Rainer Maria Rilke.
13. Favourite genre of music?
Soul, world music, indie/electronic.
14. What are your hobbies?
Reading, meeting with friends, dancing, yoga, watching art house movies.
15. If you weren't an artist, what would you be?
I might be a philosopher or creative therapist.