Instagram:
@liskfeng
Twitter:
@lisk_feng
Facebook:
www.facebook.com/liskfeng
Website:
www.liskfeng.com
1. What's your story? Where are you from?
My name is Lisk Feng, and I am a freelance illustrator currently based in NYC. I am originally from China, came to the US for Grad program at MICA, graduated in 2014.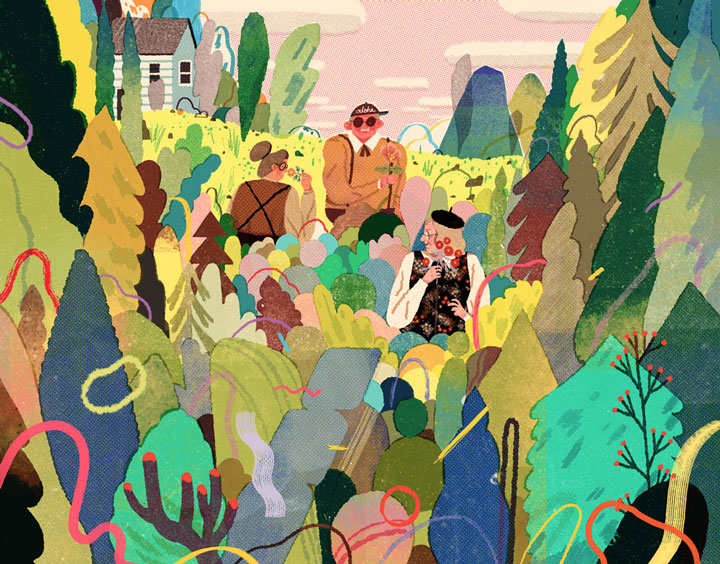 2. Tell us about your aesthetic.
I love narrative illustrations, even though it is a political illustration I need to draw, sometime I will choose to do it more narrative way. My works are often whimsical and colorful.
3. What is your favourite medium and why?
I love computer~ I think hand drawing is awesome, but working with the client is sometimes hard for me to revise. I can do anything in the computer, which is nice and neat.
4. What is your artistic process like?
sketch and final all done digitally. I will do sketches first (around 3 of them) and colored in photoshop.
5. Who and/or what inspires your work?
When I was little I was so amazed by Miyazaki.
6. What role does art play in your life? How does it change the way you view the world?
Art is everywhere in my life. But I kind want to step away from it sometimes. But every time I went to a beautiful place, I want to draw it into my illustrations immediately.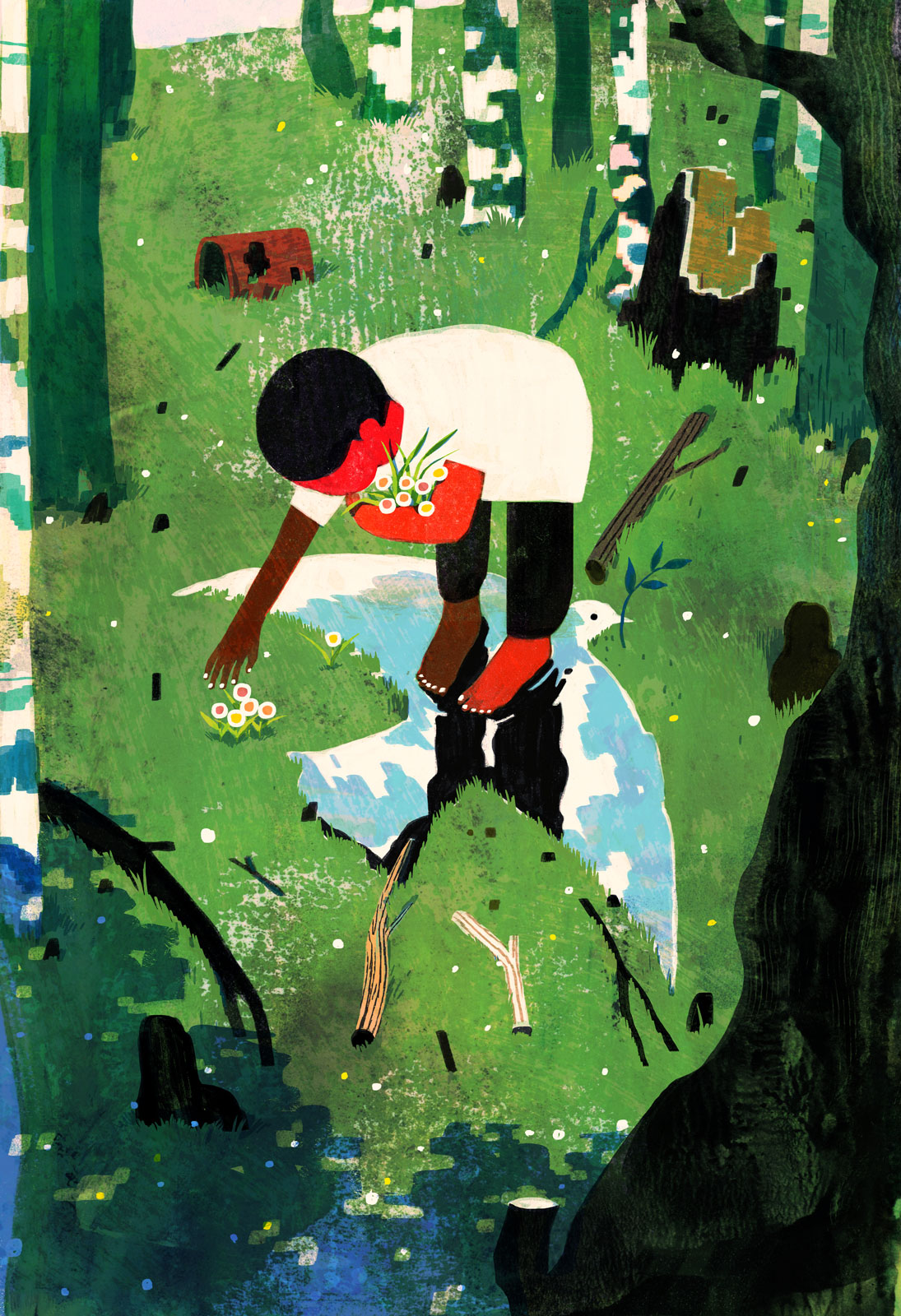 7. Where did you study?
China Academy of Art and Maryland Institute College of Art.
8. Where do you see yourself in five years? Working in an agency?
I want to do things my own way in 5 years, instead of working so hard and not enough rest. I want to be an individual illustrator several years later instead of having an agency.
9. What about in ten?
I want to create some book covers for my dream publisher and create some children's books which I am truly proud of.
10. What do you hope to achieve with your art?
Seeking changes every time I do illustrations for clients.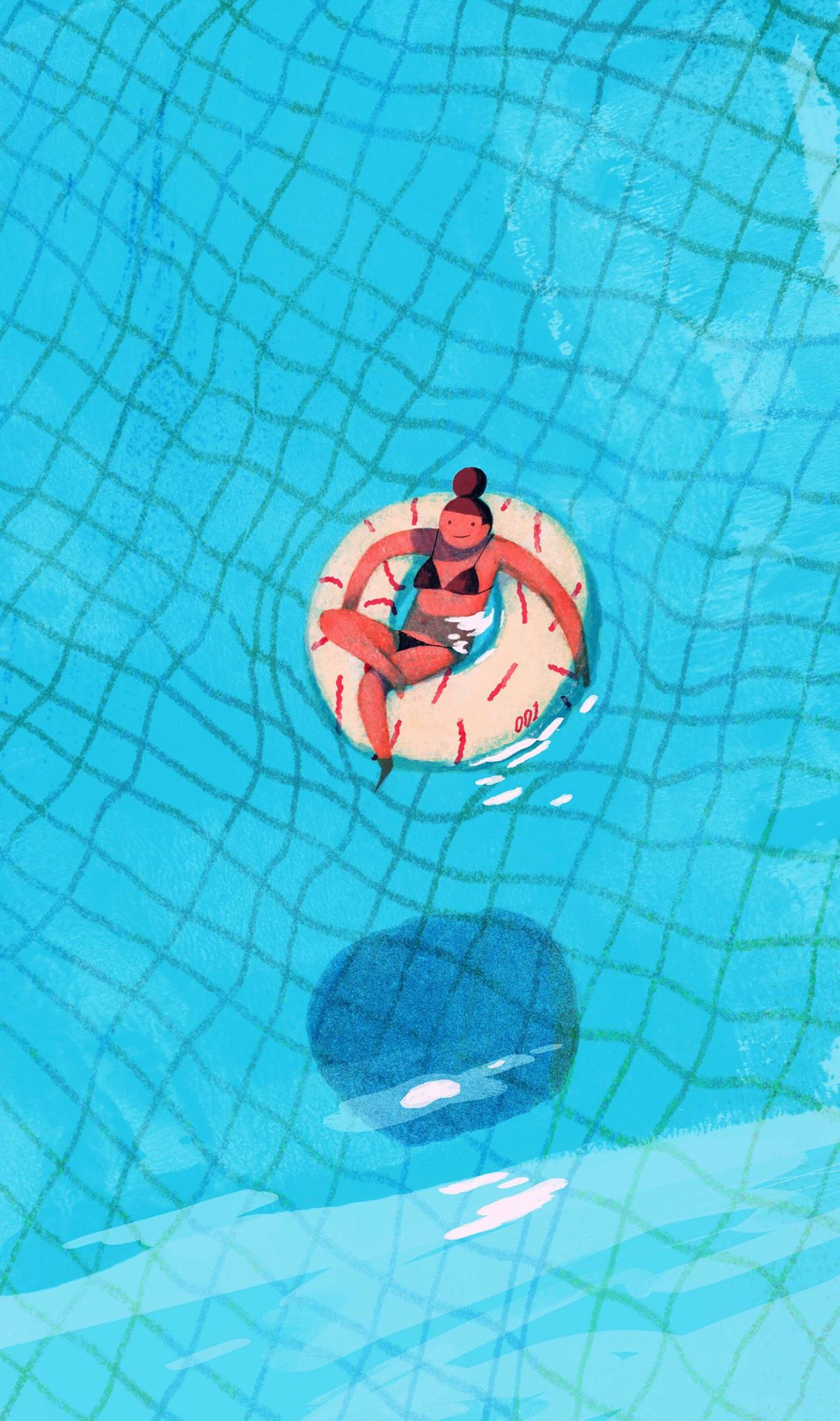 11. Now, tell us a little more about you as a person: what is your favourite food?
My favorite food is soup dumplings.
12. Favourite book?
Secret Garden
13. Favourite genre of music?
indie rock and Latin Jazz
14. What are your hobbies?
playing some games, and play the guitar
15. If you weren't an artist, what would you be?
I want to be an astronaut.