Instagram:
@littleteashi
Twitter:
@littleteashi
Website:
www.gizemvural.net
1. What's your story? Where are you from?
I'm from Istanbul. I studied graphic design at Mimar Sinan University of Fine Arts and later I dropped out, moved to Upstate New York to pursue my dream being an illustrator. And now I'm working as an editorial illustrator for big and small publications. I love my job.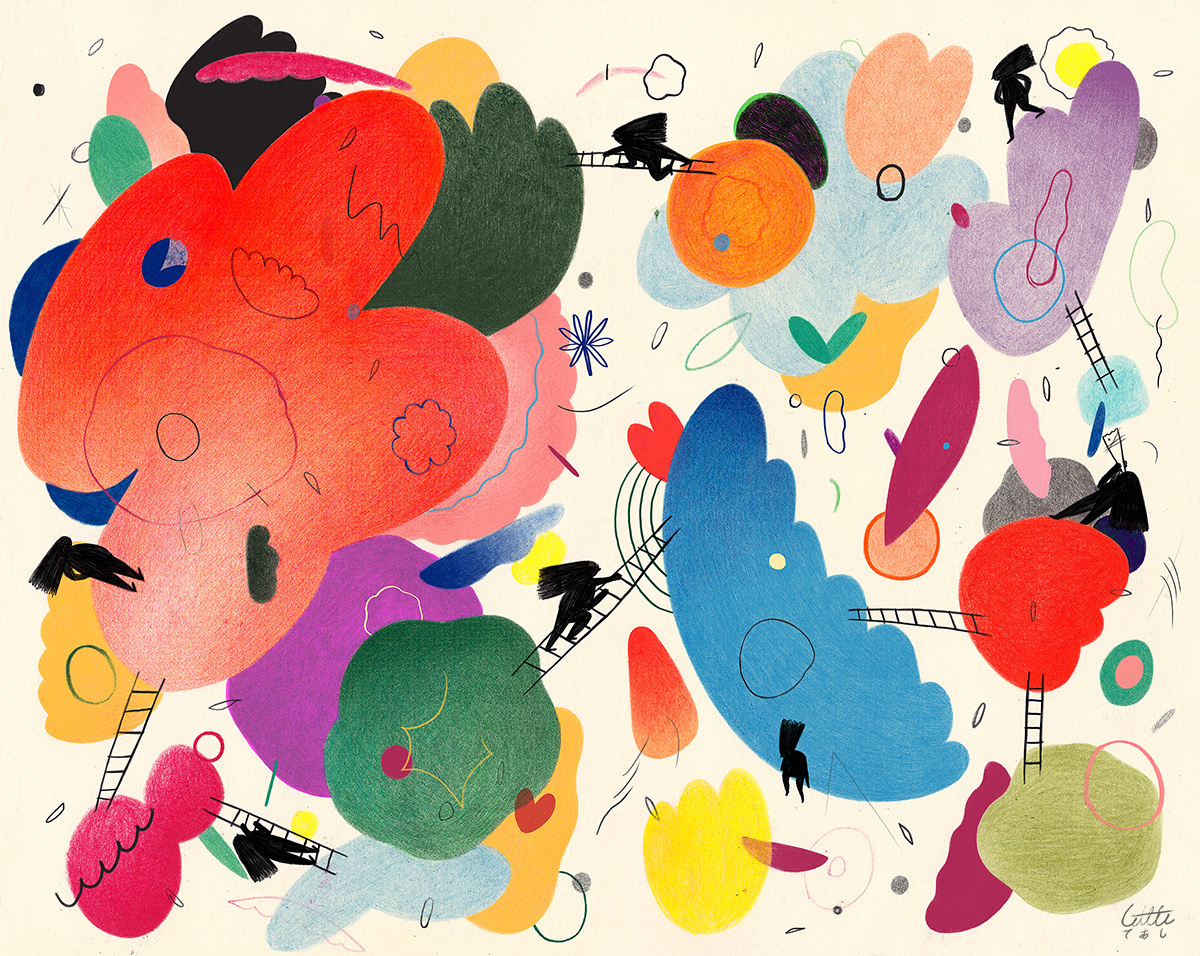 2. Tell us about your aesthetic.
Joan Miro. His incredible work have a big impact on my work.
3. What is your favourite medium and why?
Color pencils right now. Because I love being in control of my lines and color choice. I'm open to mistakes and surprises only when I'm working on the composition. And editing everything digitally makes it easy to work and finish.
4. What is your artistic process like?
When I get an assignment from a client, first thing that usually happens is a mini heart attack. By nature, I'm a very excited person, so I spend some time to calm myself down. After that I read the briefing carefully, I write down the main message and if I need I do some research and later start working on sketches. And then I work on the composition and decide on my color palette. Then, I draw the piece by hand, sometimes I just start digitally. The final is always done on photoshop.
5. Who and/or what inspires your work?
Many many things… It's hard to pick. Everything in my life, movies, animations, abstract everything, shapes, brutalist architectures…..
6. What role does art play in your life? How does it change the way you view the world?
I think I can't live without it. Art is everything, in every part of my life. It's how I see the world, through it, understand with it. Since my childhood, I played piano, did ballet, did painting and later studied design. I think it is how I see the world since those times.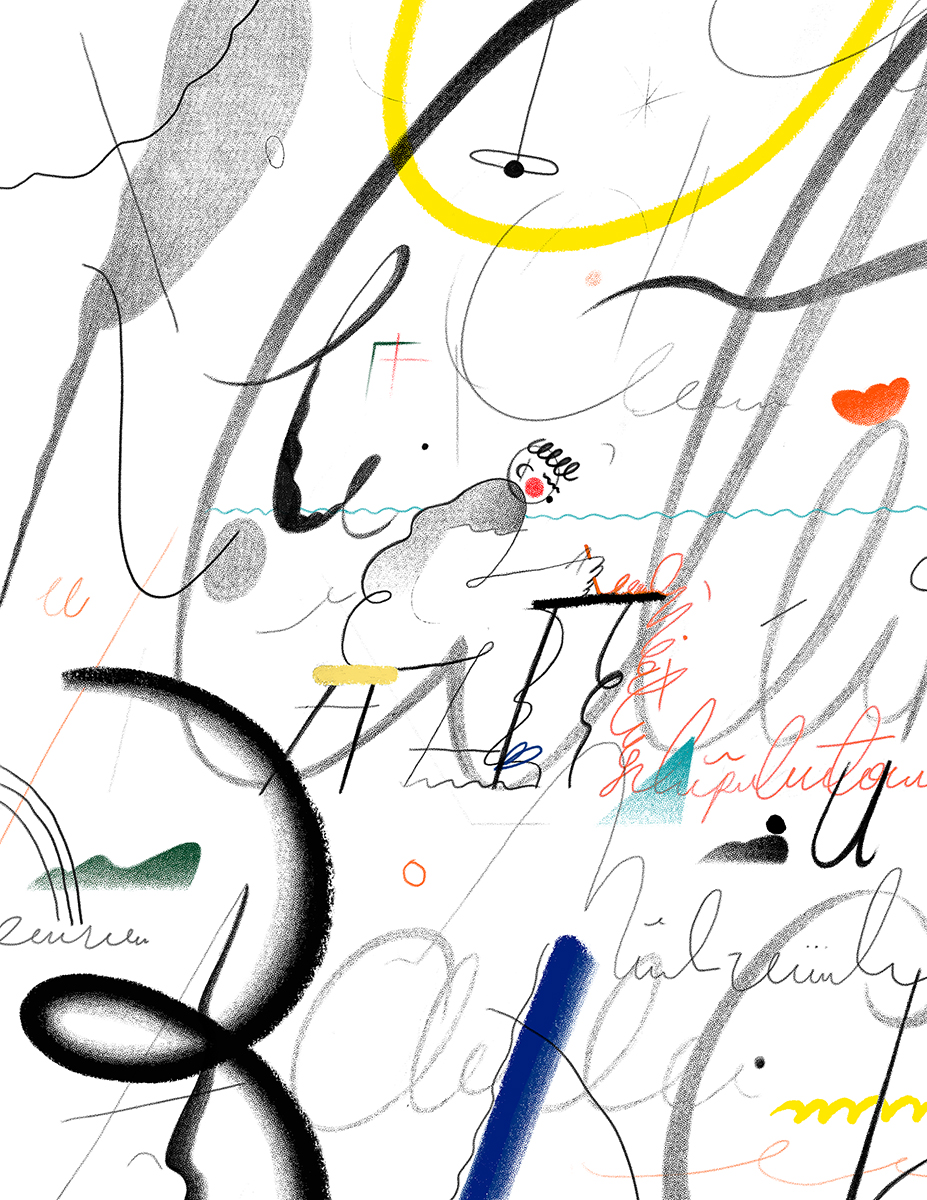 7. Where did you study?
I studied graphic design at Mimar Sinan University of Fine Arts in Istanbul.
8. Where do you see yourself in five years? Working in an agency?
Busy with working on editorial illustrations. Working alone probably.
9. What about in ten?
Maybe an abstract painter while still doing editorial illustrations.
10. What do you hope to achieve with your art?
Getting better at telling the stories and creating compositions.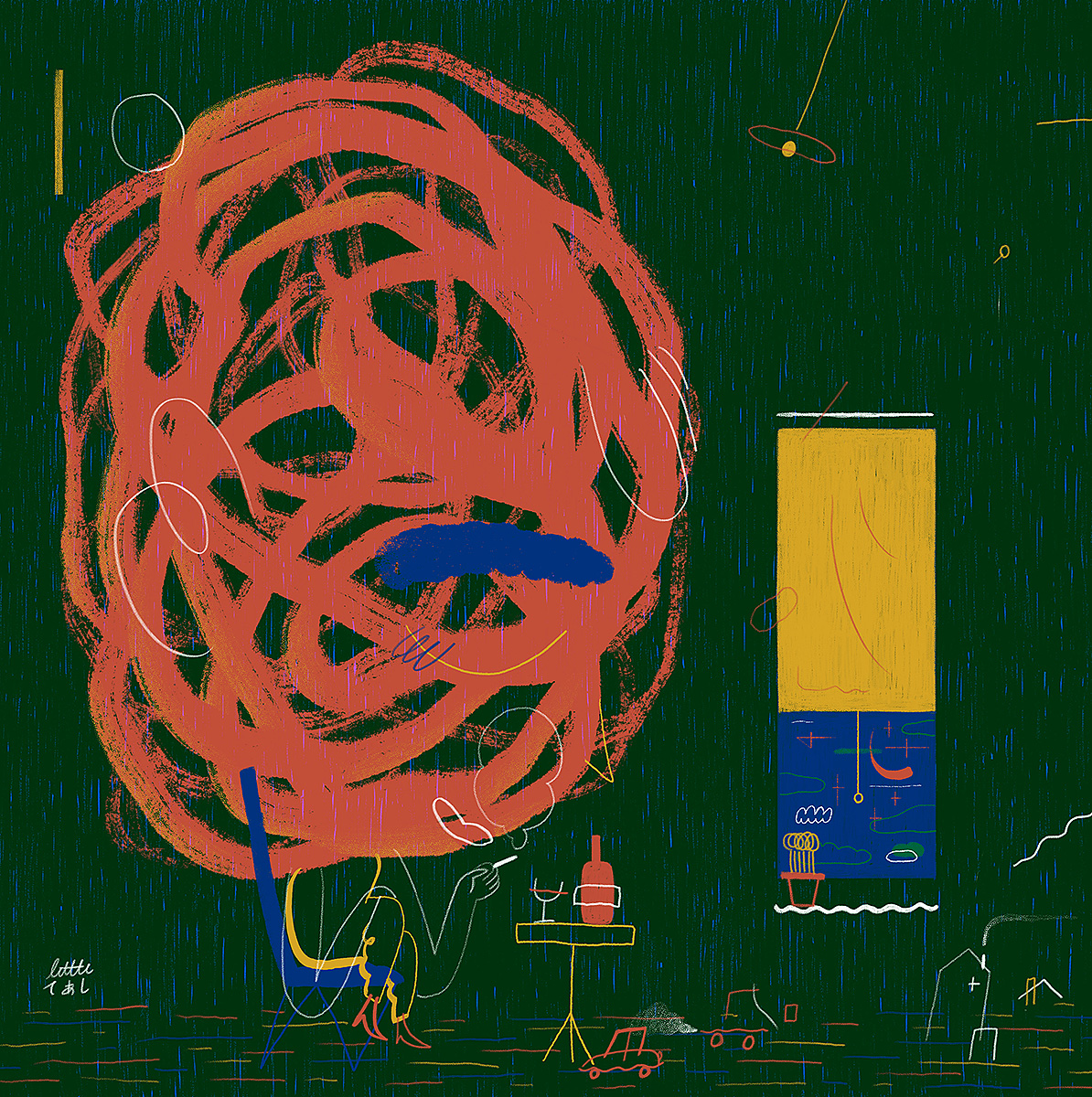 11. Now, tell us a little more about you as a person: what is your favourite food?
Sushi. I love eating fish.
12. Favourite book?
Night Circus by Erin Morgenstern.
13. Favourite genre of music?
Indie electronic.
14. What are your hobbies?
Reading, hiking, puzzles, games.
15. If you weren't an artist, what would you be?
Architect.