Instagram:
@liza_mells
Behance:
www.behance.net/elizavetam485f
1. What's your story? Where are you from?
Hi. My name is Liza. I was born in a small town in the north part of Russia. It is located among mountains and it snows 9 months a year. Maybe that's why I like warm bright colors. Now I live in Saint-Petersburg.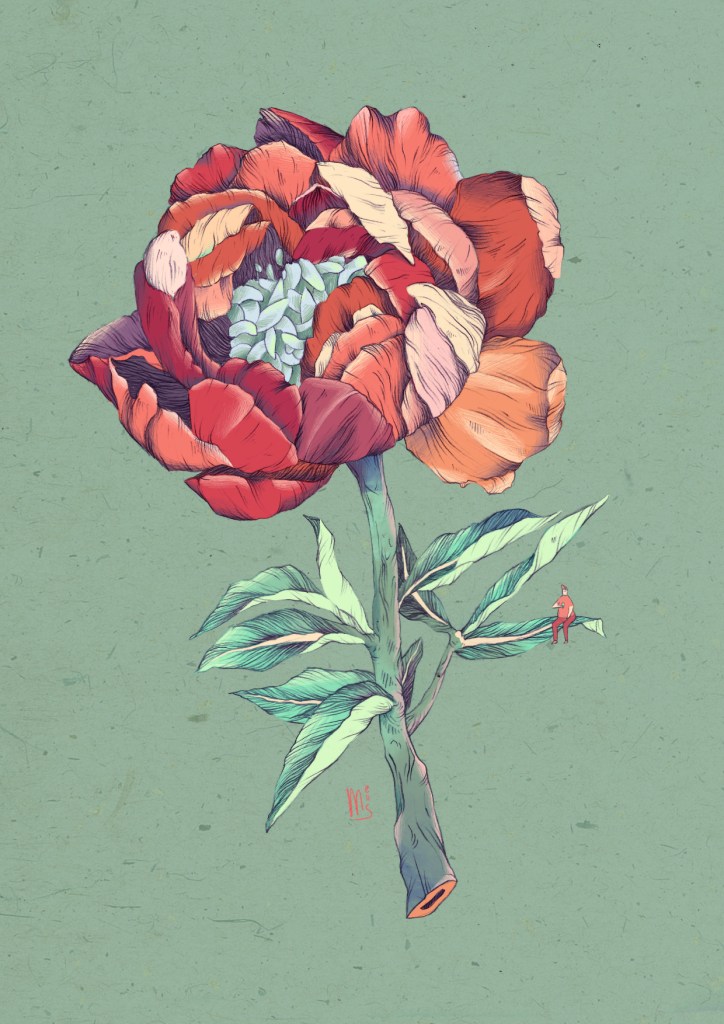 2. Tell us about your aesthetic.
Sometimes reality is boring and not interesting, so when I draw I want to show how I see and feel it. I try to keep a balance between imagination and real life.
3. What is your favourite medium and why?
When I studied at university, I preferred acrylic and ink. Then I tried digital art and I really liked it. So many colors, so easy to fix mistakes. But recently I've mixed hand and digital drawing. So it seems to me that lines became more alive. And last year I started to make linocut. It's so interesting to me! So fantastic to look at how the printed form changes with the first rolling of paint on it. Even the simplest art is changing and becomes alive. To add more this is a relaxing activity.
4. What is your artistic process like?
Just seat and draw. When I draw new ideas come to my mind. Very rarely I do first sketches. In the process of creating ideas, the plot can change. Also, I prefer to work at night.
5. Who and/or what inspires your work?
I'm inspired by my own emotions and experience. Natural shapes and textures. Sometimes people and other art. Also, books. When I read I see a picture and try to draw it.
6. What role does art play in your life? How does it change the way you view the world?
I'm not myself if I do not draw. Art plays a big role in my life. It helps to cope with emotions. When I'm sad it makes me happier. Pictures often reflect what I feel what is happening inside me.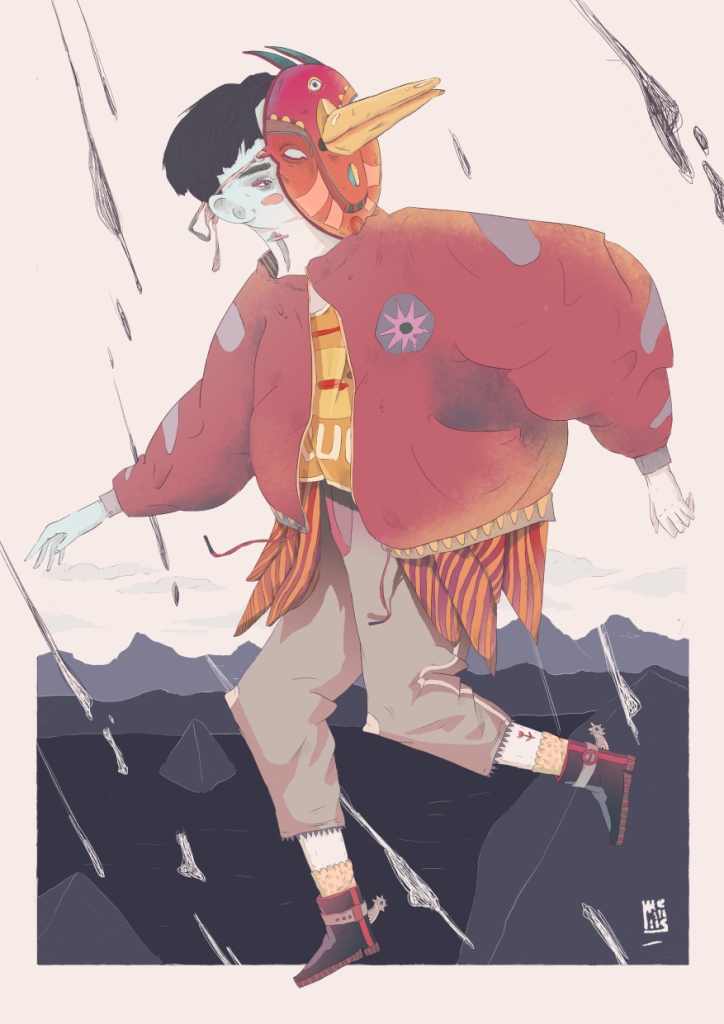 7. Where did you study?
I started to draw when I was a child. And I often wanted to connect life with art so after finishing school, I went to Saint-Petersburg and began to study graphic design. A few years later I realized that it was not for me and left the university because I didn't get real knowledge there and the educational system was quite poor. And I don't regret it.
8. Where do you see yourself in five years?
I still paint and it brings enough money for life. And I am going to move to another country where the climate is warm and comfortable.
9. What about in ten?
Finally, I moved with my husband and son to a warm country. We live near the sea and have a cat. I also paint and we travel very often.
10. What do you hope to achieve with your art?
I want to make people happier. I want them to be inspired and dreaming when they look at my works. Maybe they can see something new in ordinary things and situations.
11. Now, tell us a little more about you as a person: what is your favourite food?
Pizza! In the first place. Also, I love Asian cuisine. Love vegetables so much (especially tomatoes). I can eat them with kilograms. :) If we talk about drinks, I can't live without coffee. And sweets, of course.
12. Favourite book?
I can't single out a certain book. There are many good authors. In many books, you can find something interesting and useful to you. Last time I've got to like reading biographies of artists, historical and biographical novels. When I was a child I was fond of Harry Potter (like many others) and science fiction books.
13. Favourite genre of music?
As well as with books I can listen to almost all genres of music, it depends on my mood. I love instrumental music and jazz. Most favorite singers are Leonard Cohen, Nick Cave, and Jesus Sixto Rodriguez.
14. What are your hobbies?
In winter I like mountain skiing, snowboarding. In summer I prefer to play volleyball. I like reading and traveling. I'd like to visit as many new places as possible. I ride a little on the longboard.
15. If you weren't an artist, what would you be?
It's a very difficult question. Probably, I would like to do something with my hands. Perhaps I would connect my life with jewelry art or making clothes.