Instagram:
@lizrowland
Twitter:
@_lizrowland
Website:
www.lizrowland.net
1. What's your story? Where are you from?
I am a British Illustrator, currently living in Melbourne. I have been living here for a few months now. I left London to travel South America in 2015 and after that trip, flew on to Australia and ended up staying. I have drawn my whole life, but during the years I was in London after finishing University, I didn't have the time, energy or inspiration to continue with it. This eventually took its toll and I felt lost and dissatisfied. During my travels I picked up a children's watercolour set and started playing around again. Several months later and it's all I do everyday!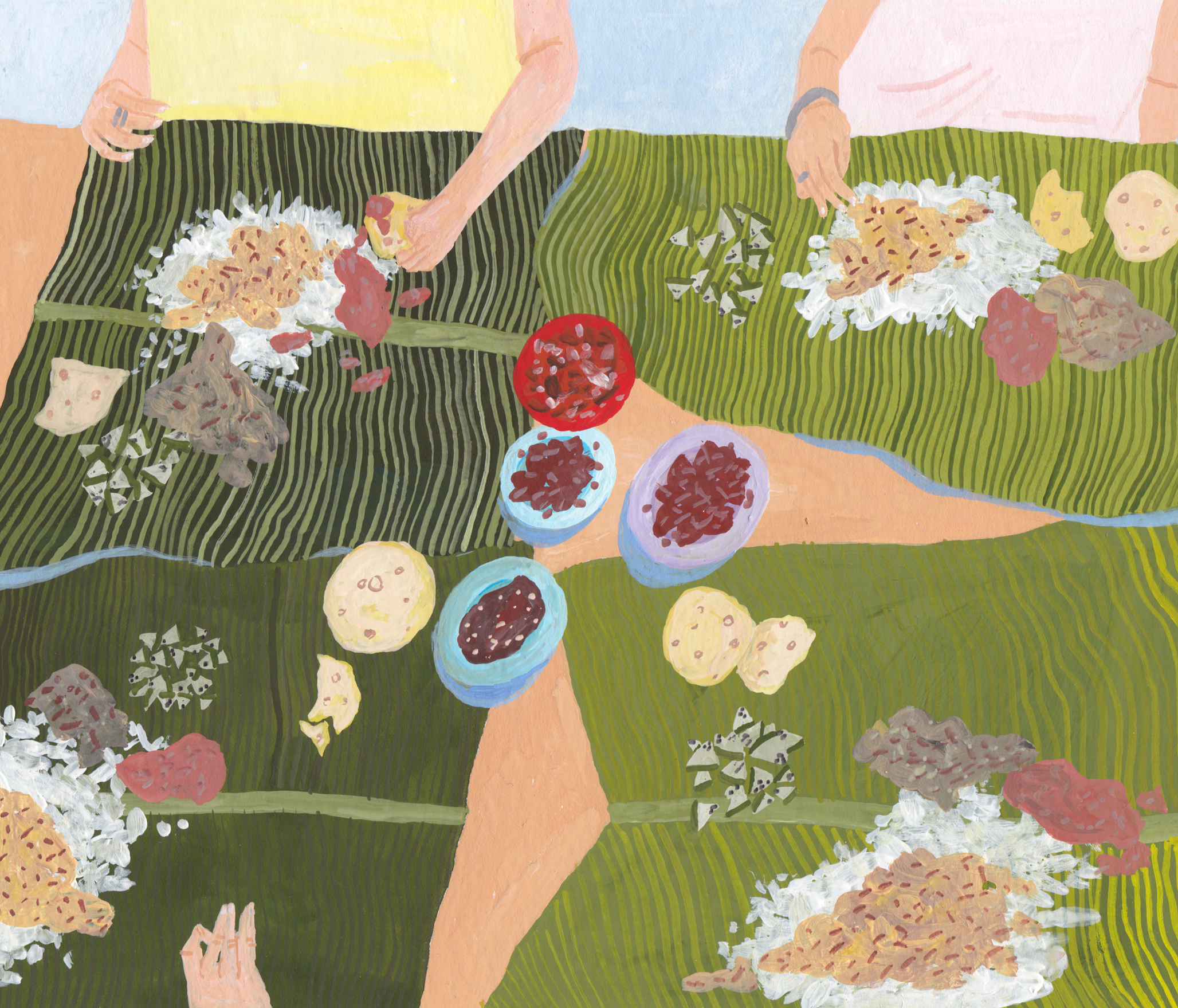 2. Tell us about your aesthetic.
My work explores travel and cultures so there is a lot of patterns, plants, food, architecture and interiors; often hand painted using soft, chalky colours. I enjoy painting small and detailed close ups.
3. What is your favourite medium and why?
Gouache. It's the perfect medium for small and detailed! It's water based which makes it more manageable, but it's dense and the colours are rich. Recently I've been experimenting with larger acrylic paintings. I enjoy working digitally too, although it took some adjusting initially.
4. What is your artistic process like?
I like beginning something with only a very loose idea in my head of how it will look. If I'm working on personal projects, I won't produce any roughs or sketches, I will just start by putting paint down. I love painting interiors, for these I will use a photo I have taken of the space as reference.
5. Who and/or what inspires your work?
I am inspired by everything recently! I am a curious person. I read and watch a lot about how people live and want to know their stories. I am interested in rich cultures and all the things that make them unique. I have a love for old Indian and Middle Eastern art.
6. What role does art play in your life? How does it change the way you view the world?
I now do creative work everyday so it plays a huge role in my life and everything I do. I'm so happy to have that creative drive back. It makes everything around you a subject, so you notice the detail and colour in everything.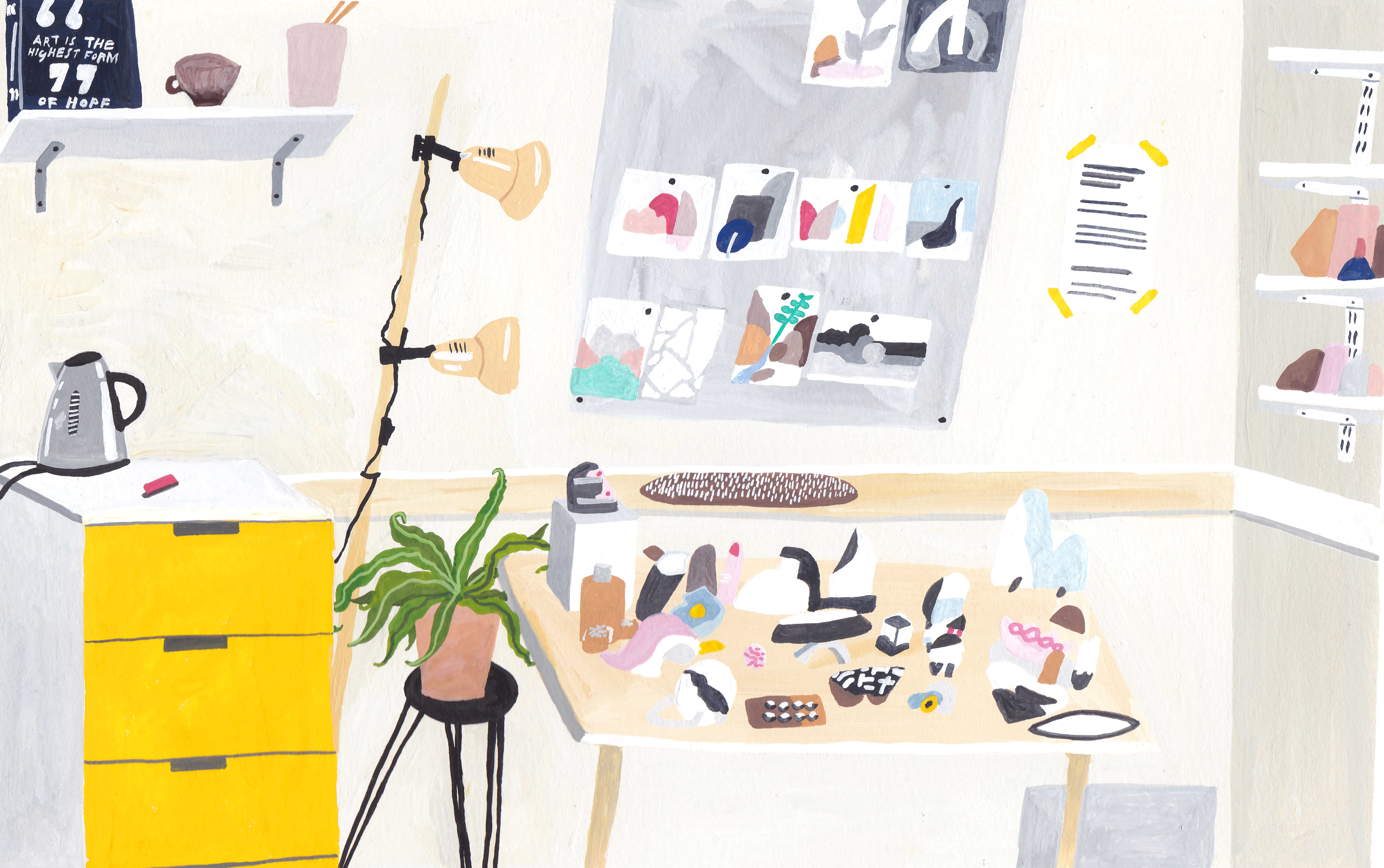 7. Where did you study?
I studied Illustration at Falmouth University, based in Cornwall. The far South West of England.
8. Where do you see yourself in five years? Working in an agency?
At the moment I am getting into the swing of freelance life and I can't imagine giving it up anytime soon!
9. What about in ten?
Who knows! I like not knowing where I'll be in 1 year, let alone 10.
10. What do you hope to achieve with your art?
A life that is flexible and interesting. I would like my work to inspire nostalgia in others, or a desire to explore and understand another way of living.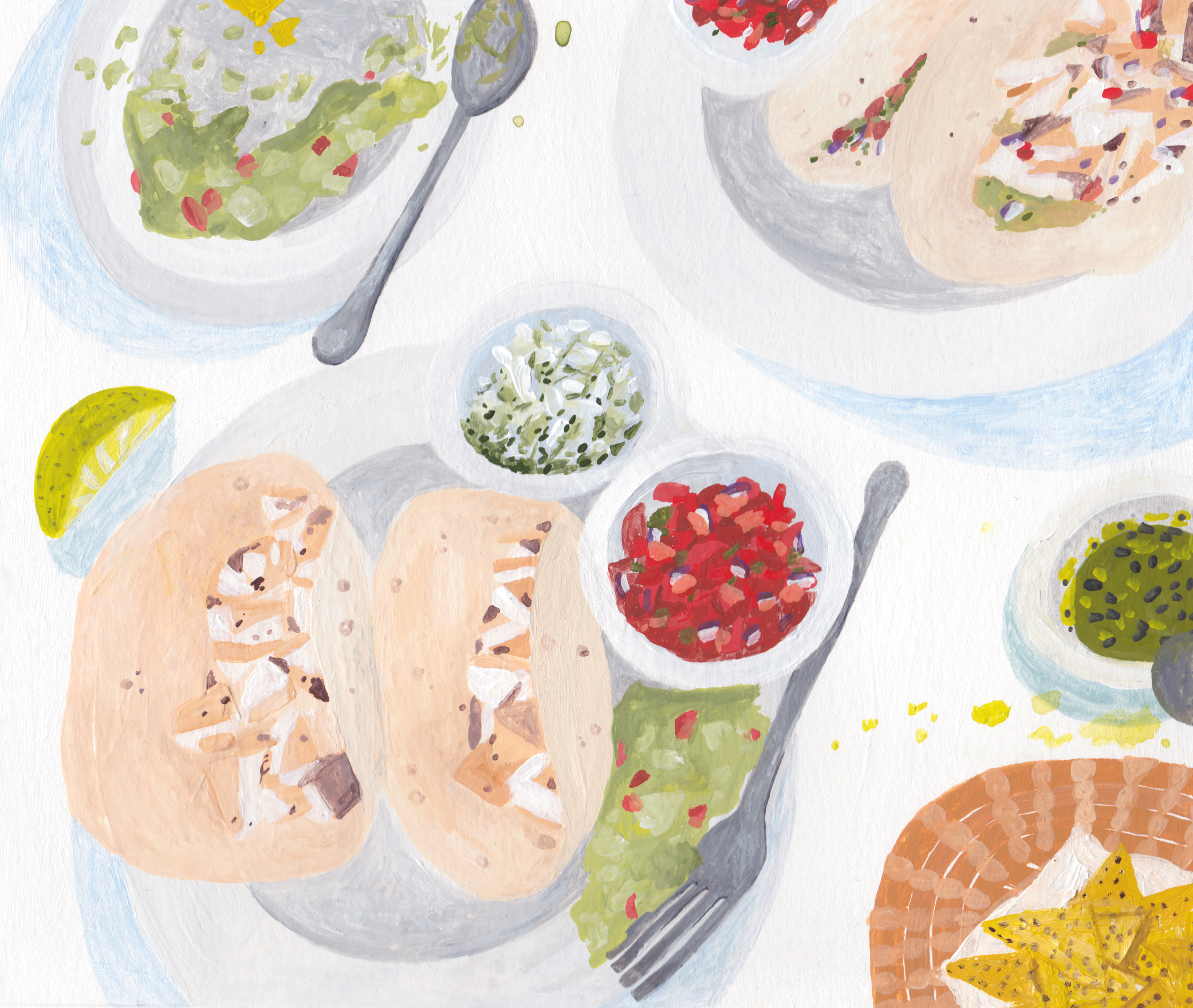 11. Now, tell us a little more about you as a person: what is your favourite food?
Coconuts. In every form.
12. Favourite book?
Anything by Chimamanda Ngozi Adichie. Or Bill Bryson.
13. Favourite genre of music?
Golden oldies.
14. What are your hobbies?
Exploring. Ceramics. Eating.
15. If you weren't an artist, what would you be?
There's a million things I would love to do. I wanted to be a spy for quite a long time (as a child) but that feels weird now.