Instagram:
@lizziehillierstudio
Website:
www.lizziehillierstudio.com
1. What's your story? Where are you from?
My name is Lizzie Hillier. I am an artist and print designer based in Sussex, UK. I juggle my creative practice with teaching Art and looking after my 2 little girls. I have a garden studio where most of my work is created. Before going back to my abstract roots I ran the block print textile company Woven Oak with my husband Leo. Lizzie Hillier Studio is a relatively new venture.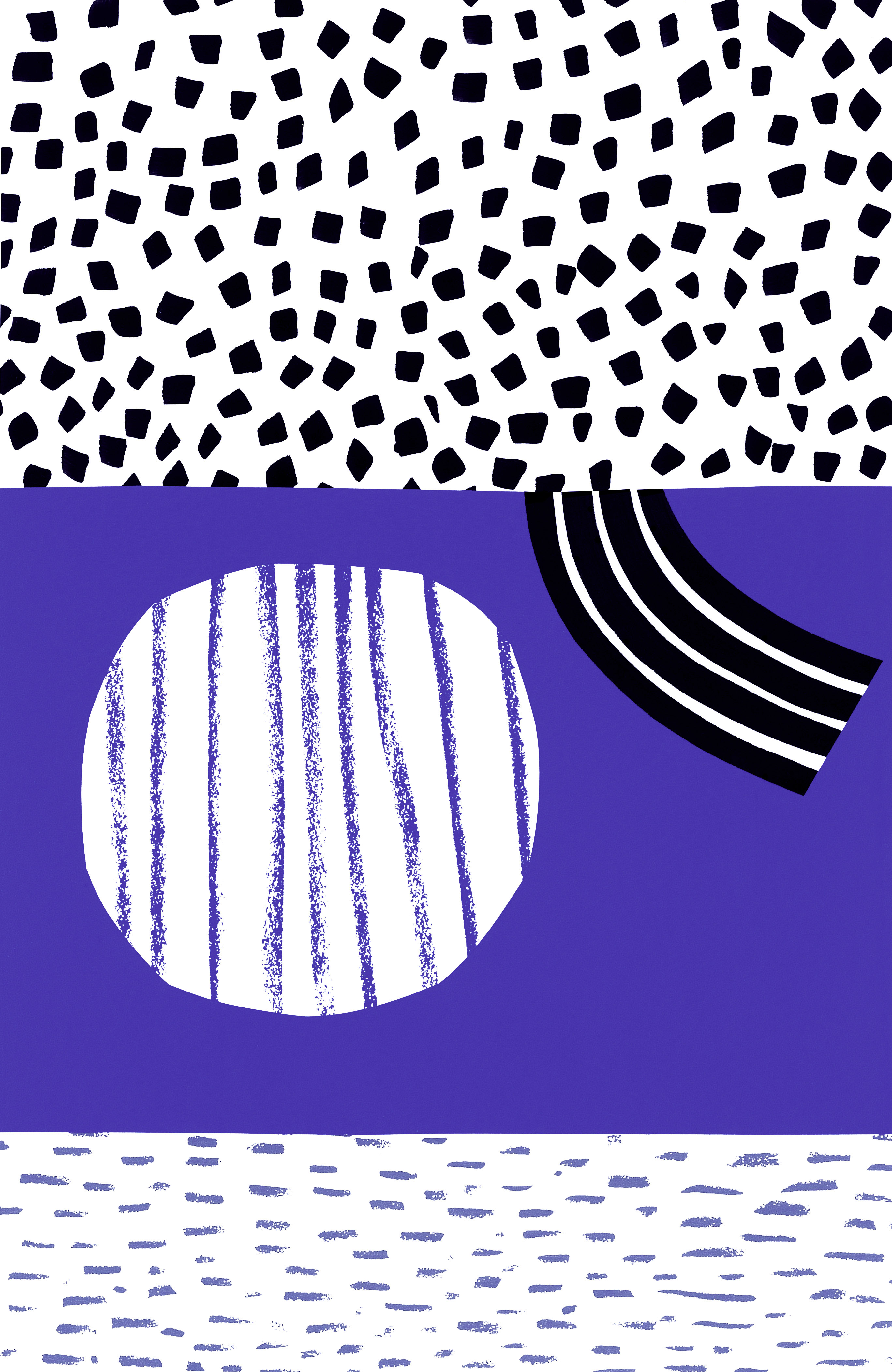 2. Tell us about your aesthetic.
The play between colour, shape and texture, a balance between free expression and order, playfulness and balance.
3. What is your favourite medium and why?
Collage, black ink and screen-print.
4. What is your artistic process like?
I have several different processes running alongside one another when I start a collage or print collection. I spend quite a bit of time mixing colours and printing my own papers. I work intuitively with these by cutting out shapes I think will work well together, with the aim of creating a balanced composition. I also have an evolving collection of ink textures that I use to break up the block areas of colour. The whole process is a balancing act, I spend quite a bit of time moving the shapes around and rummaging through boxes of papers until I find just the right balance. I don't use the computer in the initial stages, the tactile immediate quality of printing, cutting and arranging are an important part of my process.
5. Who and/or what inspires your work?
I love the Abstract Expressionists, the work of Gillian Ayres and Matisse, to name but a few. Instagram is also a great place to be inspired and feel like you're part of a wider creative community.
6. What role does art play in your life? How does it change the way you view the world?
Art has always been at the centre of my life. I come from a very creative family, my mum's an artist, sister an illustrator and husband an art teacher, so there's no escape! I feel very fortunate to be able to work creatively on a daily basis and to interpret the world visually. I'm always on the look out for new inspiration and thinking through my current work.
7. Where did you study?
I studied my BA at Goldsmiths College in London and MA at the University of Brighton.
8. Where do you see yourself in five years?
I am hoping to continue to build a collection of limited edition screen prints, exhibit at the affordable art fair in London and collaborate with like-minded creatives.
9. What about in ten?
A bigger studio!
10. What do you hope to achieve with your art?
A playful balance of abstract shape and colour. Ultimately I want my work to bring the viewer pleasure and enjoyment, by injecting a splash of colour into their homes. I hope my pieces can be appreciated at an emotional level too.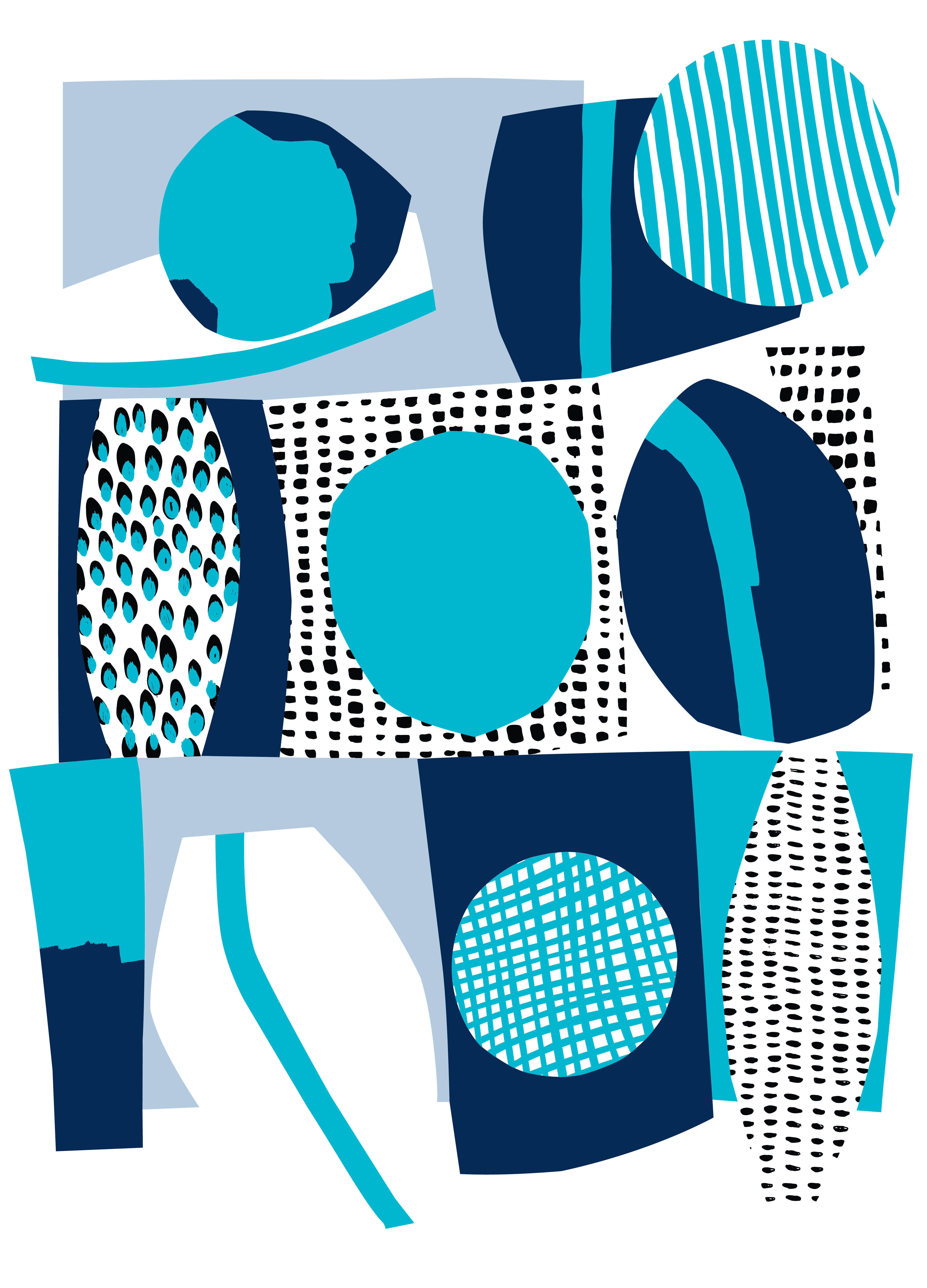 11. Now, tell us a little more about you as a person: what is your favourite food?
Tabasco on everything!
12. Favourite book?
The Element by Ken Robinson is my current number one.
13. Favourite genre of music?
Sound track of the summer Gilles Peterson In Brazil.
14. What are your hobbies?
Jogging, swimming, walking by the sea and visiting galleries.
15. If you weren't an artist, what would you be?
Art Therapist.