Instagram:
@llewmejia
Twitter:
@llewmejia
Website:
www.llewmejia.com
1. What's your story? Where are you from?
I moved a lot when I was a kid so it's really mixed up where I am from but I moved around a lot with my parents, the midwest, Mexico, the southwest. I don't really know why they couldn't stay put but that has made me kind of impatient and ready to move at a moments notice haha. I am a freelance illustrator and textile designer who works with brands like Adidas, Nike, Google, Apple, Patagonia, Old Navy, the list goes on I won't bore anyone with that…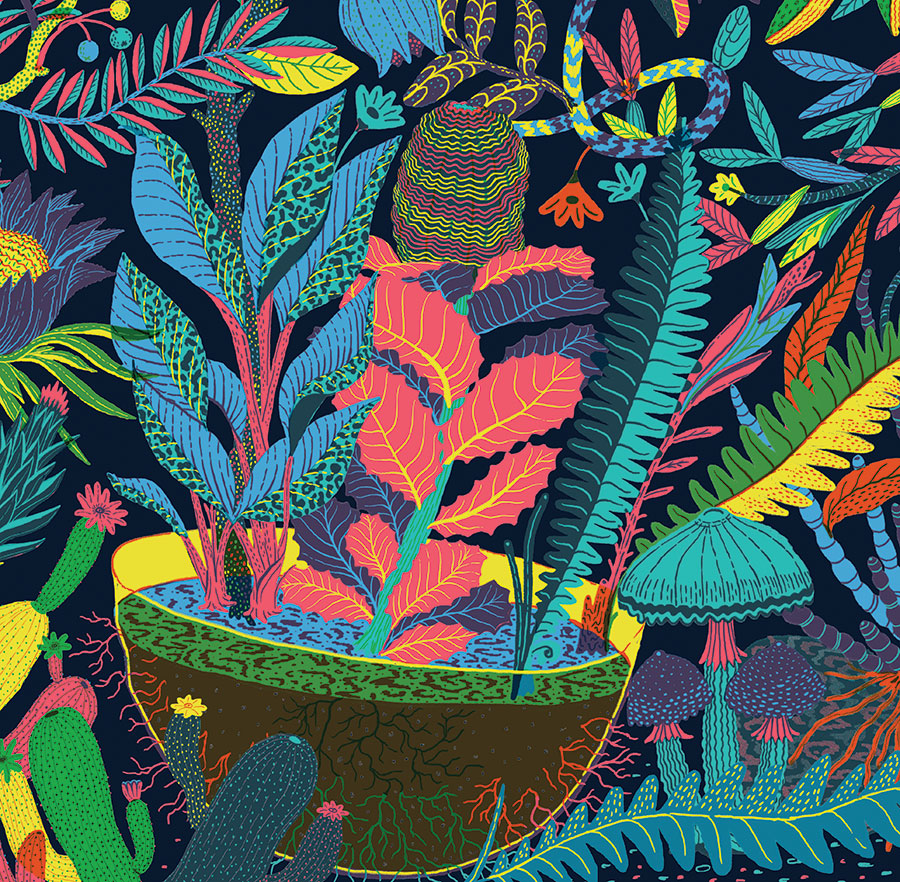 2. Tell us about your aesthetic.
I would say it borders on the folkloric sometimes probably just from time spent in Mexico and traveling in the Southwest as well, but yeah I would say that's the closest thing to my style. Otherwise I can do a lot of different styles but I always want there to be some kind of through line that makes it look consistent to some extent if possible.
3. What is your favourite medium and why?
I think gouache is my favorite just because of how versatile it is, it lends itself really well to a lot of different looks and is nice for the type of work that I do personally.
4. What is your artistic process like?
Typically sketches just like anything else, but usually on a bunch of loose pieces of paper then moving onto something a little more sorted out and then eventually taking that and scanning it into the computer or taking a photo and bringing it into the comp. If it's all by hand then yeah it becomes a normal process of sketching then painting. Usually I will look through some old books to get inspired.
5. Who and/or what inspires your work?
Like I said, some old books, but a lot of them have vintage illustrations, or patterns and its more to help with composition than anything because the styles aren't anything I would want to replicate. I also look at and collect folk art from all over the world, so that definitely inspires my work a bit.
6. What role does art play in your life? How does it change the way you view the world?
I think its my hobby, my income and just my life in general. I feel like I live in a bubble sometimes because all the people I know in NYC all do the same or similar things or are creative in different ways so it always feels like im in an echo chamber, which has its pros and cons. But all in all I just see it as my way of life.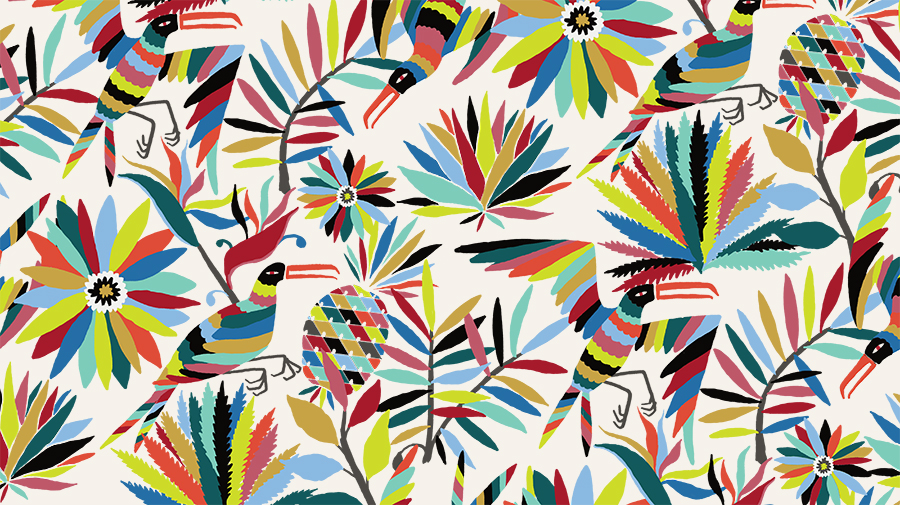 7. Where did you study?
I studied at a small school in Minneapolis called MCAD.
8. Where do you see yourself in five years?
Hopefully doing the same thing haha!
9. What about in ten?
Hopefully doing the same thing but doing it better and with more expertise and finesse.
10. What do you hope to achieve with your art?
I want to make sure people enjoy it, and I'm not making it for any other reason than to just create so that can be a mixed bag. But I don't have an idealistic view of the world so I am pretty logical about the role I play in the grand scheme of things. But yeah I do want to inspire people to do more creative things.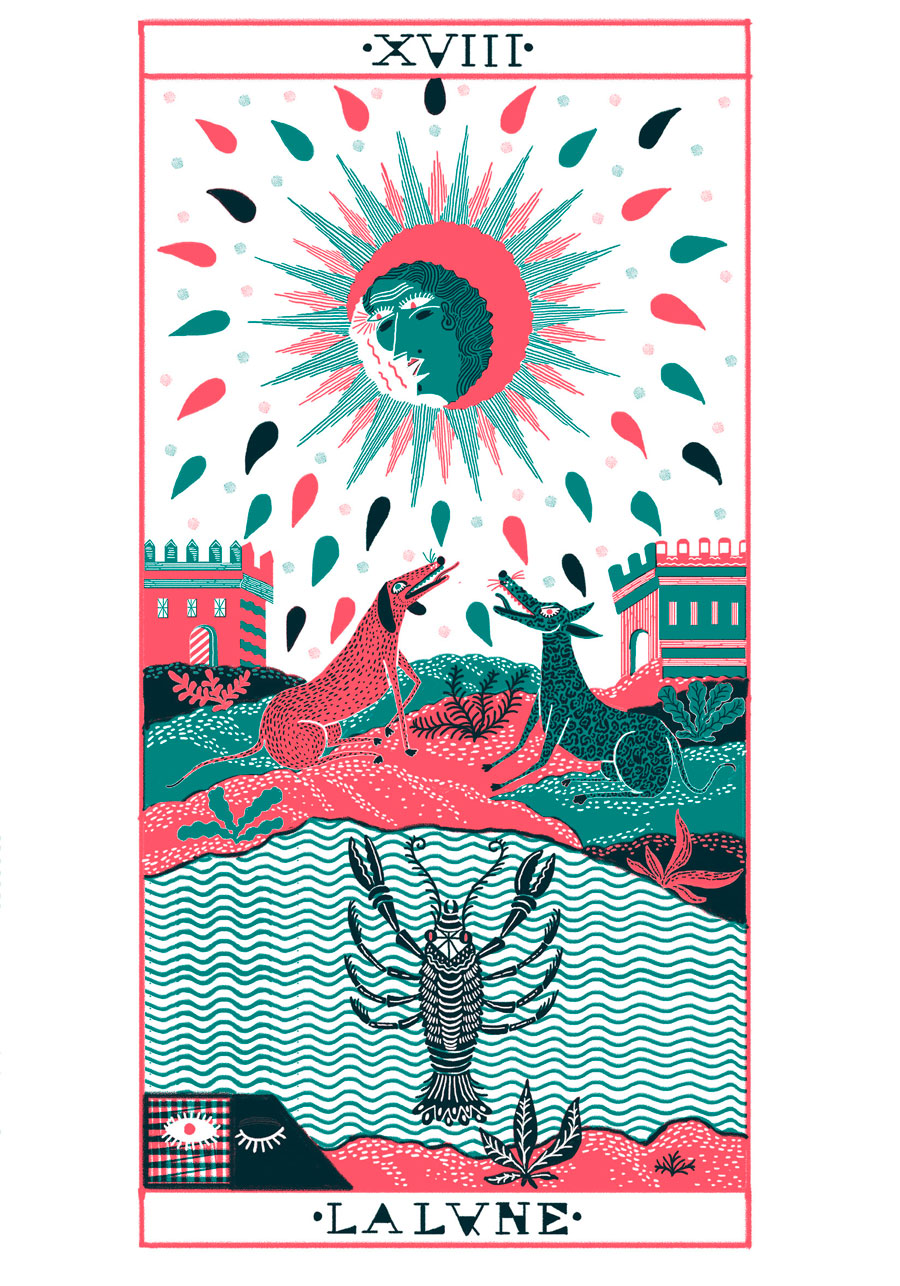 11. Now, tell us a little more about you as a person: what is your favourite food?
Hahaha, I LOVE pizza and cheeseburgers with fries. A good steak frites as well. I love any junk food for the most part although these days I try to take it easy on that ya know im getting older now.
12. Favourite book?
Hmmm there's this really good book about interviews with people in America with different careers and all they do is talk about their jobs, its called GIG.
13. Favourite genre of music?
Rap.
14. What are your hobbies?
Drawing mostly, hanging out with friends, walking a lot, traveling, the usual. I like going to flea markets as well, I like collecting random things.
15. If you weren't an artist, what would you be?
Uhhhhhh I don't know, I was going to school for medicine so probably that!