Instagram:
@lllupetto
Tumblr:
lupetto.tumblr.com
1. What's your story? Where are you from?
I'm 28 years old, from the greater NYC area, now living in NYC, and working as a designer/illustrator/art director for commercials and animation.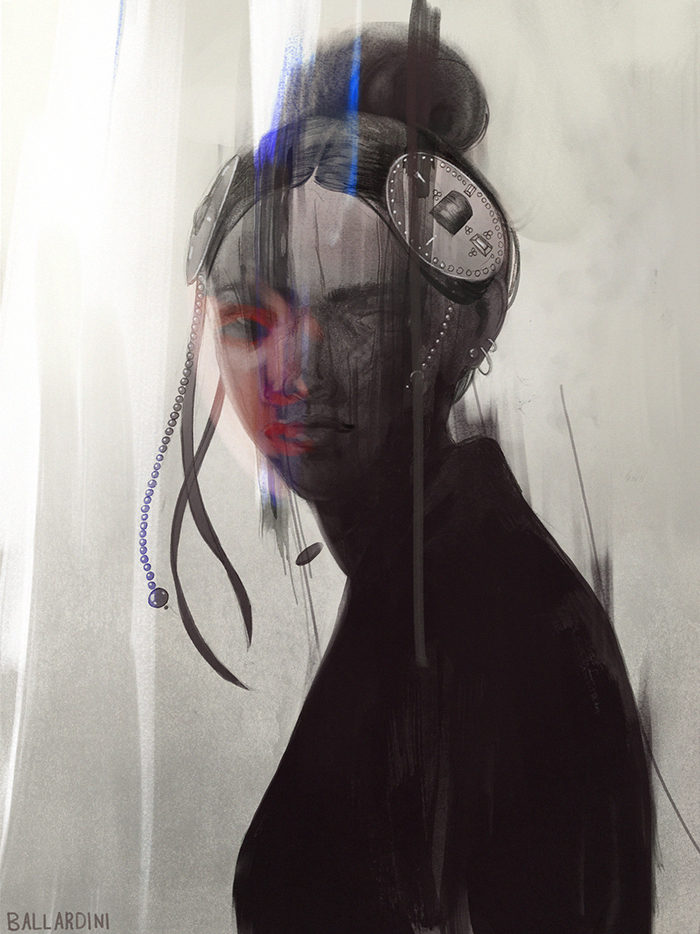 2. Tell us about your aesthetic.
Kind of dark, kind of cute, not super polished, I like the idea of deconstruction in figurative work and I like art that feels a little WIP. I'm still ironing out my aesthetic. I know what I like, but fusing together all of these different concepts into something that feels "me" is an ongoing mission.
3. What is your favourite medium and why?
The medium that makes me happiest and that I feel most comfortable in is oil paint which ironically I haven't done in over 5 years. My career took me on a bit of a different path when I went into animation, plus oil painting in a tiny NYC apartment is rough!
4. What is your artistic process like?
Lately I've been starting on paper with pencil and sometimes charcoal, then digitally finishing the piece. For my normal day-to-day commercial work though, I'm usually working 100% digitally.
5. Who and/or what inspires your work?
Good movies, tv, games, books, music. I consume a lot of stories.
6. What role does art play in your life? How does it change the way you view the world?
It's what I'm thinking about (and sometimes stressing about) most of the time. I'm not sure it changes the way I view the world in a way I can express without sounding cheesy, but it's nice to see other peoples' really awesome art or animation and feel re-inspired and excited about everything. It's good to be moved by something.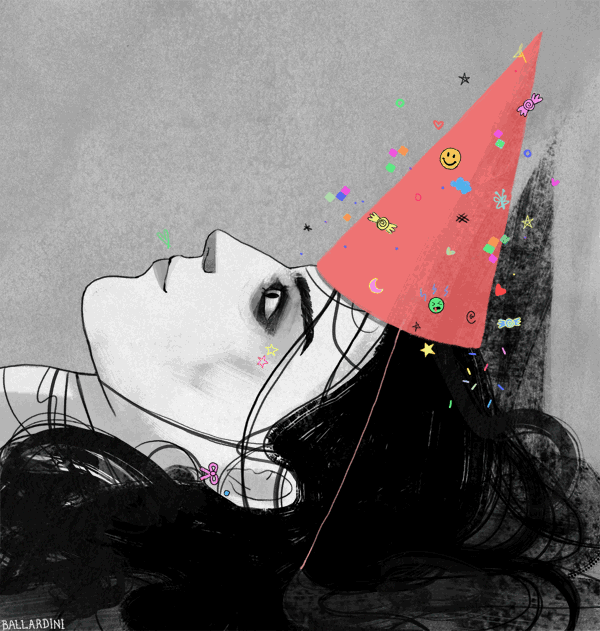 7. Where did you study?
I studied Illustration at Rhode Island School of Design.
8. Where do you see yourself in five years? Working in an agency?
I really enjoy doing concept work and illustration, and I love the field of animation. I want to keep doing what I'm doing, but on a higher level and for projects and clients that I really admire. My favorite projects have been concepting for game trailers, music videos, and film titles. Of course I also want to realize my own stories rather than doing client work 100% of the time too. I think I'd rather stay on the production side than agency side, but I never say never.
9. What about in ten?
Growing olives and making art somewhere warm and sunny. With cats.
10. What do you hope to achieve with your art?
I hope to become a better storyteller and worldbuilder, whether it's for my own concepts or contributing towards someone else's vision. I want to work on bigger projects. Fiction and fantasy as a means of escape has been very important to me throughout my life and I'd like to work on really good projects for others to get lost in too.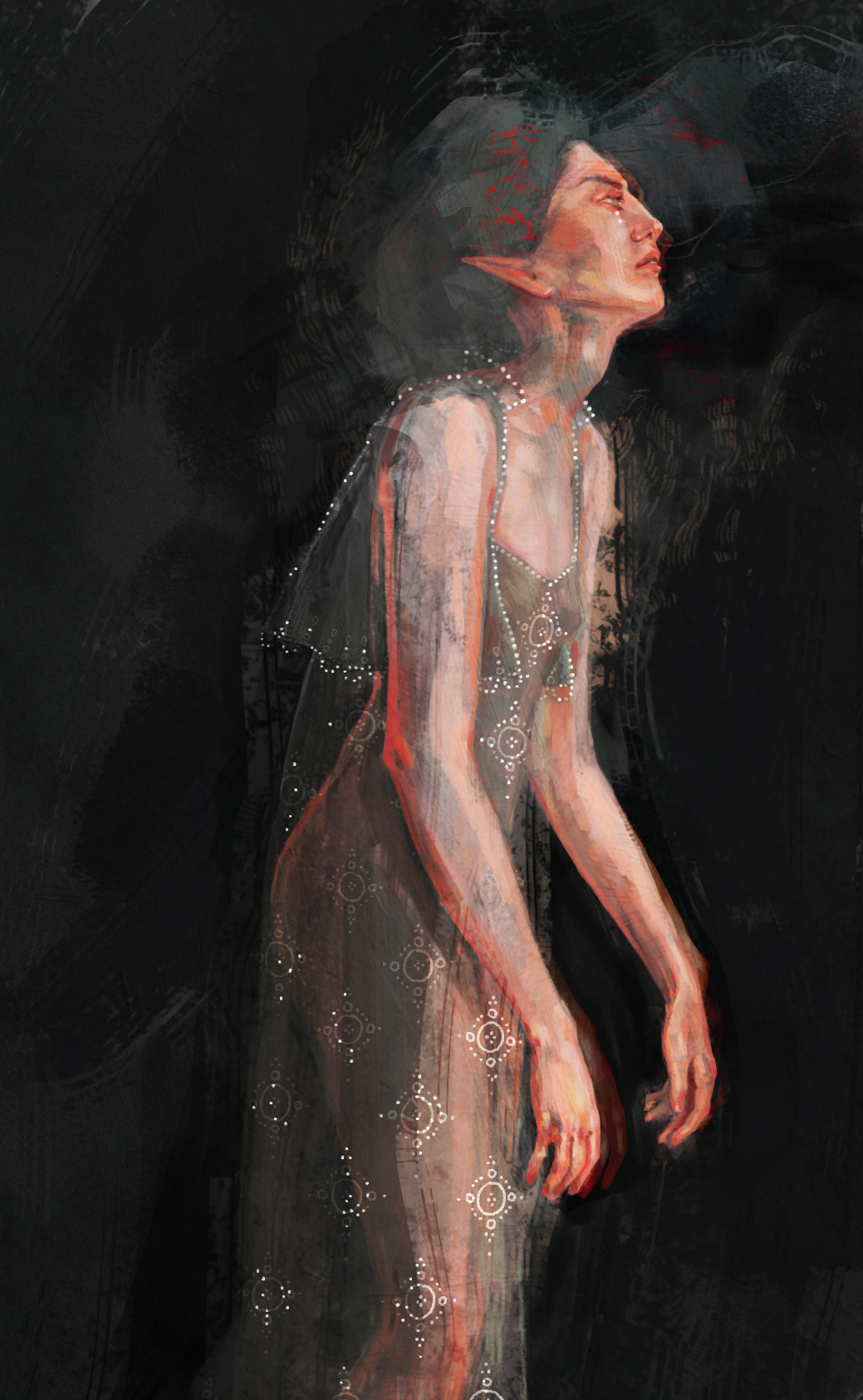 11. Now, tell us a little more about you as a person: what is your favourite food?
Spaghetti & meatballs. Classic.
12. Favourite book?
One Hundred Years of Solitude by Gabriel Garcia Marquez. And Harry Potter, but I feel like that's a given for most of my generation.
13. Favourite genre of music?
I will always have a soft spot for pop punk, emo, and post-hardcore from the early to mid 2000s. These days I listen to a lot of k-pop though.
14. What are your hobbies?
Traveling, video games, anime, dabbling in miscellaneous arts & crafts. My favorite thing to do in NYC is take a random class in something. This past year I was taking drum lessons and the year before I took a knifesmithing class.
15. If you weren't an artist, what would you be?
I think about this a lot. I'd probably own a toy shop/stationary store, but I also like the idea of doing something in forensics.