Instagram: @lolanankin
Website: www.lolanankin.com.br
1. What's your story? Where are you from?
Hey! I'm Lola, the artist/illustrator behind Lola Nankin. Born in Argentina but currently based in Curitiba, Brazil. Moved here when I was 13, so I have a mixture of references from Argentina and Brazil that I apply in my work. My story with illustration comes early on, I always loved to draw even when I was at school during and after classes, but only when I was older that I knew I could pursue it as a career. I have a diploma in Fashion Design and did 2 years of Graphic Design, I wanted to work with patterns and eco-friendly clothes, I still have in my objectives to have a small clothing collection in my name but of course I'll never be able to leave the world of illustration. I've been a freelance graphic designer and illustrator for almost 8 years now, so I work from home, but before the pandemic started I always liked to work in cafes and comfortable places with wifi.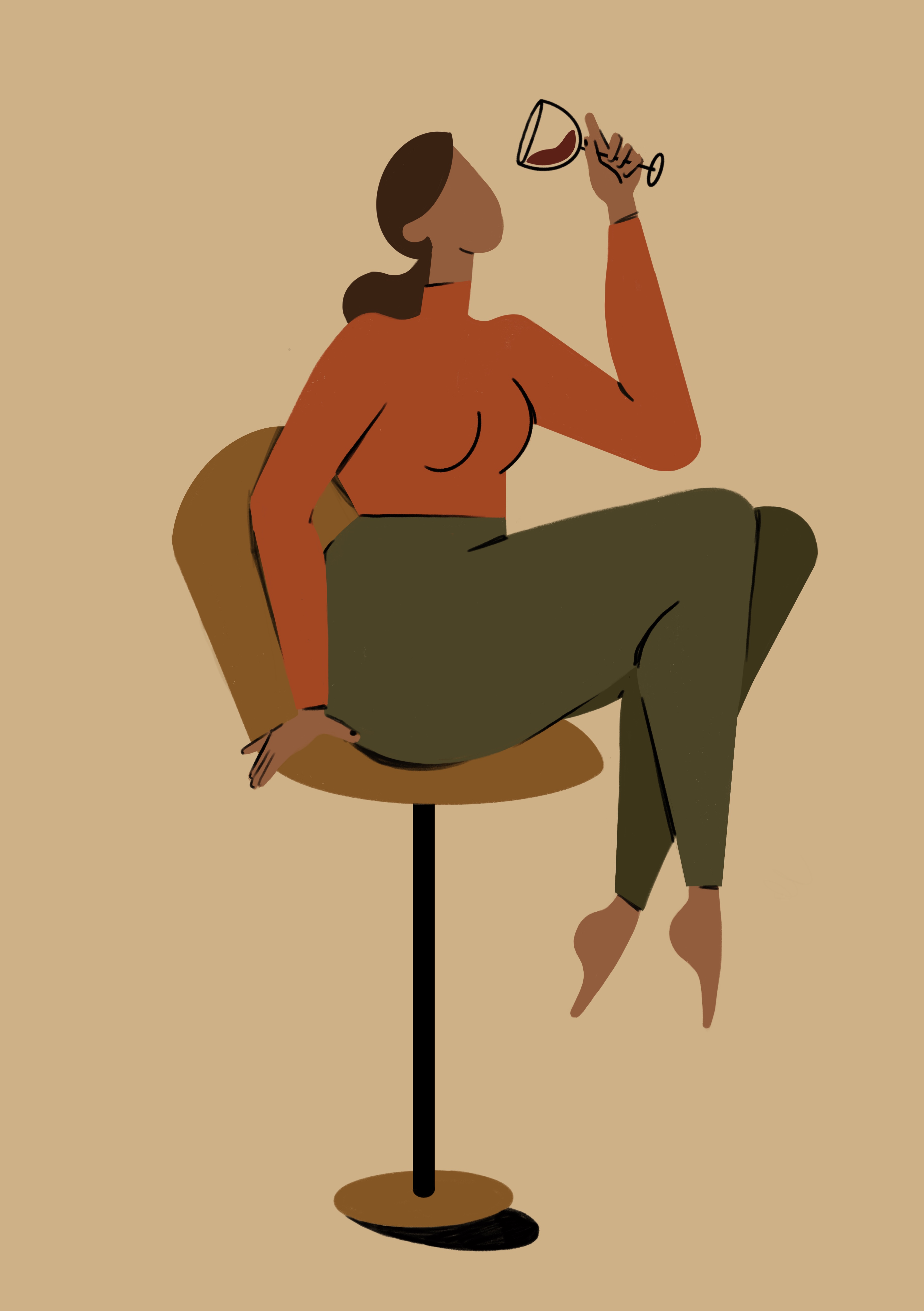 2. Tell us about your aesthetic.
In about a year I found the style that made me feel "more me" and explored that side of me, that nowadays I feel grateful for having that reassessment about my work. I think I would define my work as flat exploring with geometric forms and different body-proportions. I love drawing strong women as my subjects, playing with low-saturated colors and textures. One thing that defines my work is the cloud-like hair, big butts, long necks, broad shoulders and the overlapping of shapes and colors. I'm still experimenting a lot in my work so I definitely haven't an established aesthetic.
3. What is your favourite medium and why?
I would love to say that gouache painting or acrylic painting is what I do most but I'm addicted to digital painting. Digital painting is more practical and easier for me because you can fix your errors right away, go to one room from another with ease, have more variety of brush textures and send the illustration to a client or print faster. Traditional painting is something that I want to explore more this year, I think the brush strokes are so beautiful and the 3D look when there is a color that is thicker than another is something that I visually miss.
4. What is your artistic process like?
Well, it's very crazy cause it changes every time, sometimes I draw something on paper, take a picture and transfer it to digital, some other times I have no real idea what I want so I start drawing shapes and will draw a body then try to see a position that is aesthetically pleasing and work around that but most of the time I will see a photograph or color palette or even an old illustration that inspires me. It comes easier when I imagine the work done and then try to apply it but sometimes I have weeks or months that the inspiration isn't there, so I tend to experiment and try other ways so I can still practice.
5. Who and/or what inspires your work?
That is a hard question, I have a lot of things that inspire me. The Art Deco, Purism and Abstract Art movement has a lot of influence in my work, for example the work of uruguayan artist Jose Pedro Costigliolo, french painter Amedee Ozenfant, Georges Lepape and Erte. Current illustrators that I follow as well, such as Willian Santiago, Xoana Herrera, Helena Sbeghen, Barbara Malagoli and Clemence Gouy. I also get inspired by movies, love old french movies, modern ballet, pottery, books and mystical meaning like tarot cards.
6. What role does art play in your life? How does it change the way you view the world?
Huge part, I sometimes even dream about art.
I'm a very aesthetic person even in life: the way I dress, the decorations in my apartment, I even choose books with the pretties cover so the way graphic and colors embellish, define or sets a mood of a product, person or a room always fascinated me. Art is someone's view, someone's personality and voice, that sometimes can talk to persons from different backgrounds. I think art is present in my everyday life in the big and small things.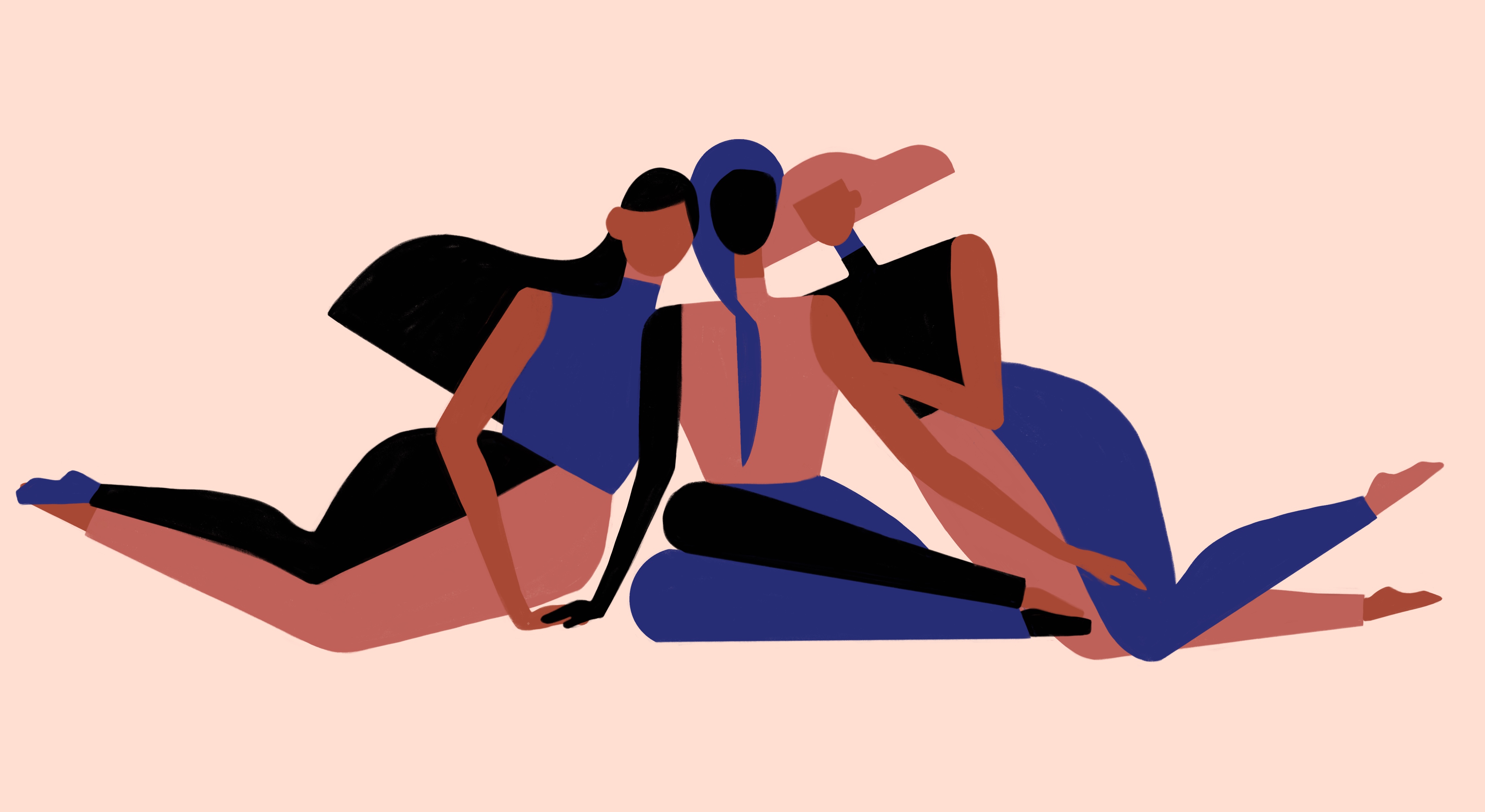 7. Where did you study?
I studied in Argentina, in Colegio de Todos los Santos, where I discovered old french posters from an art professor, I think that stayed with me till today. Graduated in Positivo, here in Curitiba as a Fashion Designer, and at PUC studied Graphic Design but didn't finish. In college I didn't gain that much experience as I wanted to, I discovered more after, experimenting, researching and working as a freelancer.
8. Where do you see yourself in five years?
I hope that by that time I'll be living out of the country, Canada is my goal. Taking bigger projects, more variety of products in my shop and being able to help more starting illustrators get noticed.
9. What about in ten?
I think almost the same, but I would love to have a physical store with a lot of limited edition art from me and other independent artists with a small coffee shop. Hopefully, I would have learned more about pottery, and have my own atelier to do some vases and mugs.
I'm not a person that imagines a life full of luxury and consumerism, I like to lead a comfortable and simple life.
10. What do you hope to achieve with your art?
Diversity and women protagonism, illustrate the world how it could be.
I sometimes illustrate my political view and frustrations as a latina woman, so I occasionally illustrate what me or other women undergo.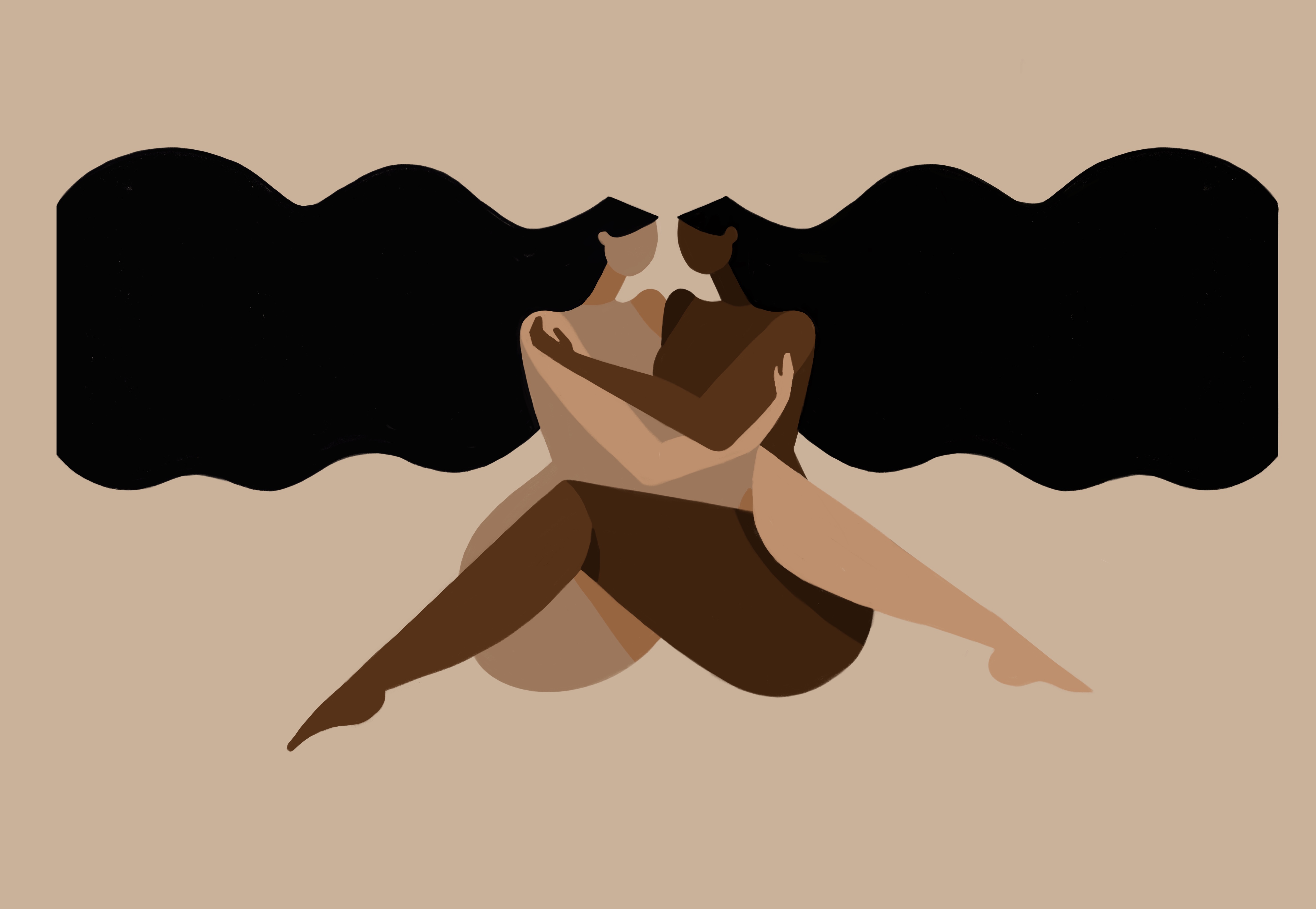 11. Now, tell us a little more about you as a person: what is your favourite food?
Well, I'm 31, a mom of a beautiful 12 year old girl, currently living in an apartment with my daughter and boyfriend. I have a coffee brand with my barista partner, Amandha, called Luna Roastery, of course I love coffee and actually did a lot of coffee-related courses. I'm a vegan for about 8 years, have 3 cats and 2 that I'm temporarily fostering for a friend. My favorite food is hard for me to choose, I love food, and trying something new, but I would have to say that I love vietnamese food, I fell in love with it when I was traveling to Berlin.
12. Favourite book?
I don't have a favorite book, because I think there are a lot of books to be read still, but i'm a big fan of independent comic books, like Persepolis, Cachalote, and of course Scott Pilgrim. Books I really like: The Power by Naomi Alderman, Things We Lost in the Fire by Mariana Enriquez and Kindred by Octavia E Butler.
13. Favourite genre of music?
I listen to a lot of different genres depending on my mood, but some of them are: jazz, blues, hardcore, metal core, new metal, folk, rap, and soul.
14. What are your hobbies?
I play the piano, do yoga and before the pandemic started, I did ballet classes. Planning on learning french this year, start punch needle and tapestry.
15. If you weren't an artist, what would you be?
A contemporary ballet dancer, always been my passion, but I haven't trained for it since I was small like the profession requires.