Instagram:
@lookandraw
Facebook:
www.facebook.com/lookandraw
Website:
www.lookandraw.net
1. What's your story? Where are you from?
Hello. I'm LOOKANDRAW. I majored in painting and now I am a freelance illustrator from the South Korea.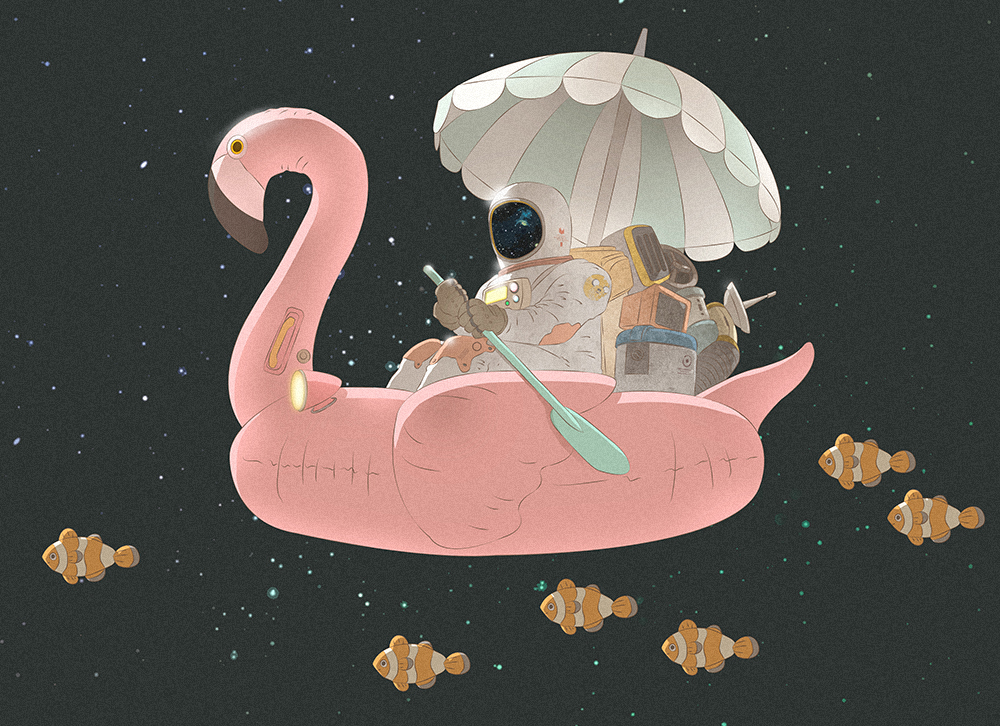 2. Tell us about your aesthetic.
I'm mainly working on two series. The 'Astronaut' series has a positive story of love and hope, but the 'Deep Night' series has a scene that mostly hides cynical stories and negative thoughts.
3. What is your favourite medium and why?
I use a pen or pencil on an idea or rough sketch. And I use Illustrator and Photoshop to work. Nothing is as convenient as digital media for editing, transforming, and expanding. It also has convenience when it is linked with other media such as printing or video.
4. What is your artistic process like?
The story begins with a short sentence of mood or emotion. And then I find the reference to be used for this. Based on this, I will refine the story.
5. Who and/or what inspires your work?
Recently, I have been inspired by SF movies and animations. I also like retro SF very much. I like Blade Runner, but I also like the Adventures of Buckaroo Banzai Across the 8th Dimension (1984).
6. What role does art play in your life? How does it change the way you view the world?
Art is a tool of new communication between me and the world. Interestingly, it enables communication that can not be described or written.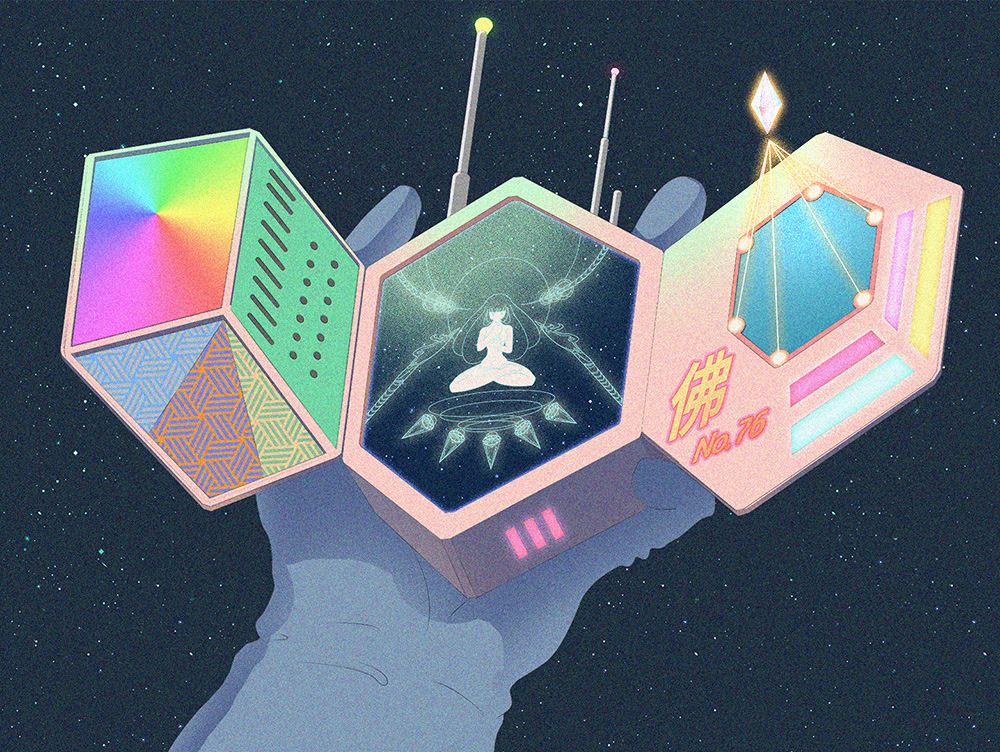 7. Where did you study?
I majored painting at Andong National University / Graduate School in Korea.
8. Where do you see yourself in five years?
Actually, I majored in painting, but there was more interested in contemporary art at university. I want to develop my work as a video art and work with music and installation art and exhibitions.
9. What about in ten?
Even if it is not commercial, I would like to plan a character band such a The Gorillaz, make character design, create animation and music video and upload it to YouTube. And I want to make art toys, merchandise and brand through them.
10. What do you hope to achieve with your art
I do what I want to do but I have a desire to be loved by someone. I hope that more people can sympathize and communicate with my work now.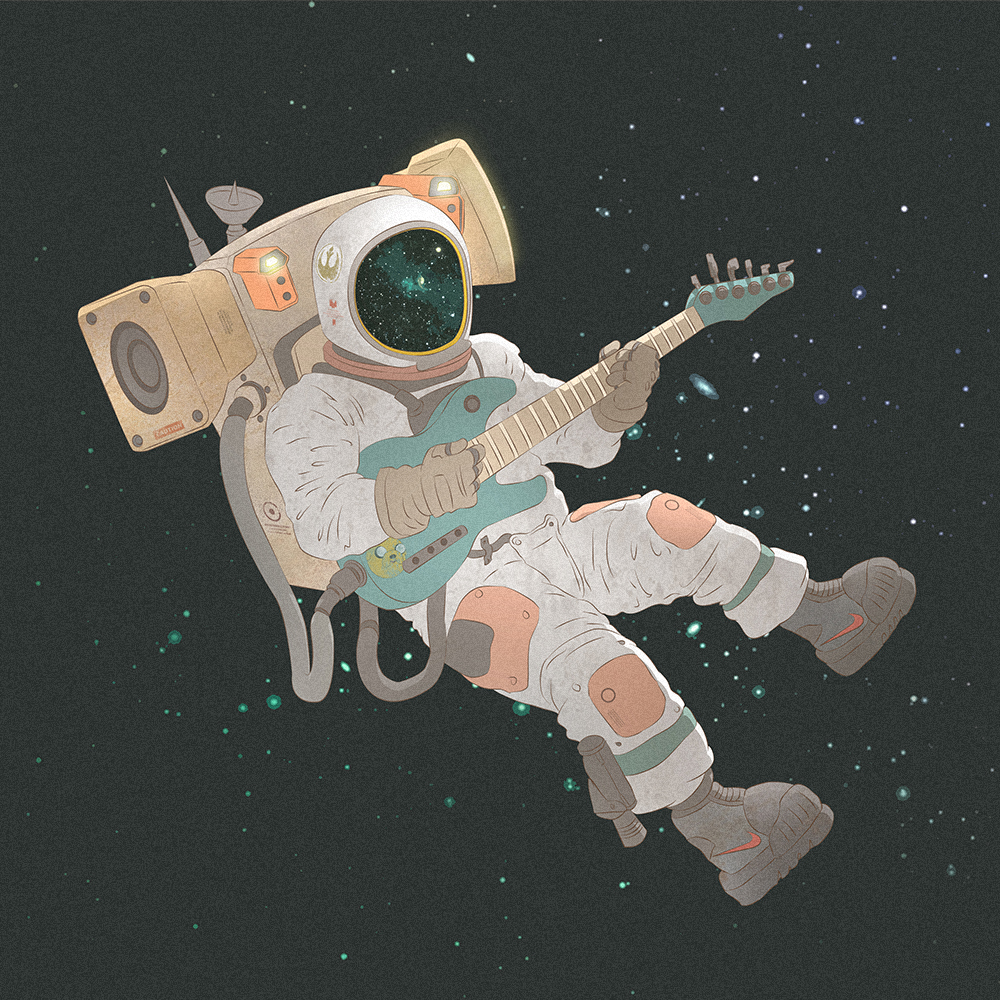 11. Now, tell us a little more about you as a person: what is your favourite food?
I love all kinds of noodles. Four days a week seems to eat noodles.
12. Favourite book?
Human Acts by Han Kang(Korean Writer).
13. Favourite genre of music?
This is a very difficult question. I like the music of Super Organism and Yaeji, and I also like Daft Punk. I love Gorillaz and I love David Bowie.
14. What are your hobbies?
Movies and cartoons.
15. If you weren't an artist, what would you be?
B-grade SF movie director.