Instagram:
@lorrainenam
Website:
www.lorrainenam.com
1. What's your story? Where are you from?
I'm a paper illustrator, designer and prop artist living in Bushwick. I've lived in New York for almost 7 years ever since I graduated from RISD and have a studio within 10 min walking distance of my apartment. I'm originally from the suburbs outside of Philadelphia but New York is where my heart is.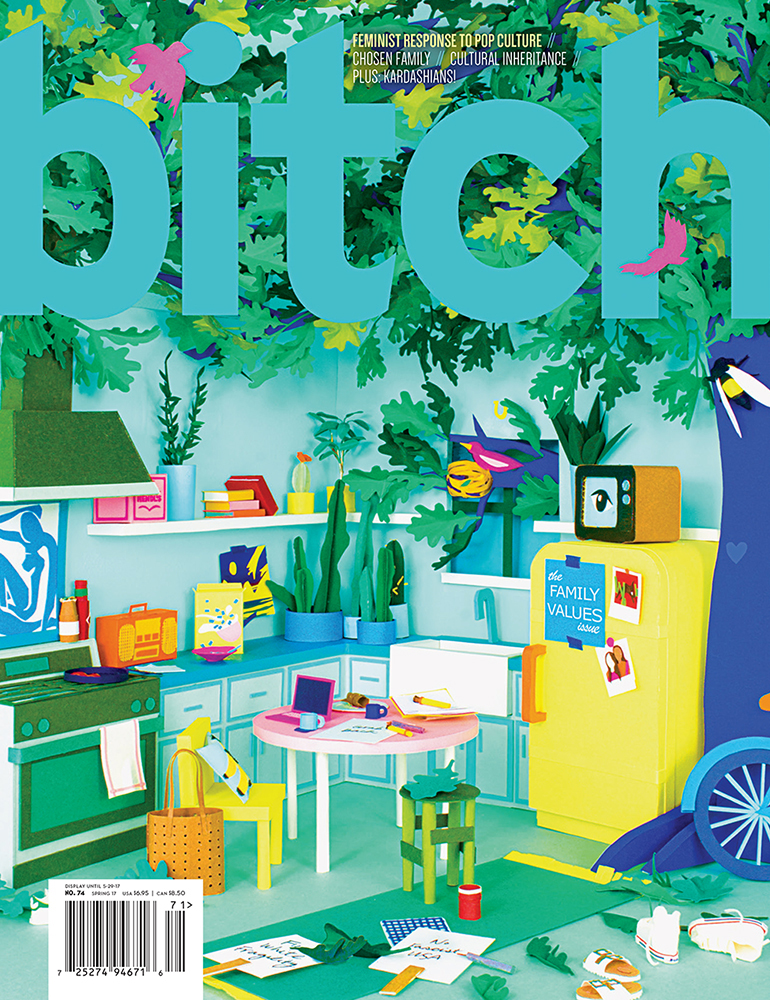 2. Tell us about your aesthetic.
I naturally gravitate towards the fun, bold and colorful! I work with paper and create 3-dimensional pieces of animals, people, and objects. I then place them around as if they're props on a theatre set, play with lighting and perspective and ultimately the final piece becomes the photograph.
3. What is your favourite medium and why?
Paper has been my medium of choice for the past 10 years. At first I started with cut paper and I really liked the immediacy of the process. Even though it took a long time to execute, it didn't feel very labored. I eventually felt a little limited in my medium and played around with making something 3-dimensionally out of paper. My first paper object was a pineapple and it's really funny to look at now! It's very awkward looking and I like to think that I've developed my technique since then!
4. What is your artistic process like?
Like any illustration process, it starts off with a couple of ideas. I'll land on one and do a few rough sketches. The sketches inform the perspective I want to achieve and the level of detail. For a really pulled together and layered paper illustration, color is extremely important so I will stick to a specific color scheme even if it means re-creating something I've already made from a previous project.
5. Who and/or what inspires your work?
Artists that I can never get enough of are Matisse and Gauguin. Their use of color still feels so fresh and new today. I also love looking at Memphis design for their bold colors and shapes and whenever I feel like I've been cooped up in my studio for too long, I remind myself to get out to museums and gallery shows or just walk around New York. The change of pace and seeing something new never fails to inspire me to work.
6. What role does art play in your life? How does it change the way you view the world?
Art is pretty constant in my life. I surround myself with creatives who inspire me. I share a studio with 2 other artists-both painters who have very different approaches to their work than mine. I also founded a studio visit blog called #ffffff Walls with my partner that allows us to visit other artists' studio and get an idea of what other artists are thinking about and doing and just recently, I founded a website with 2 other friends called Illustrated Impact that brings our small illustration community together to help promote charities and organizations.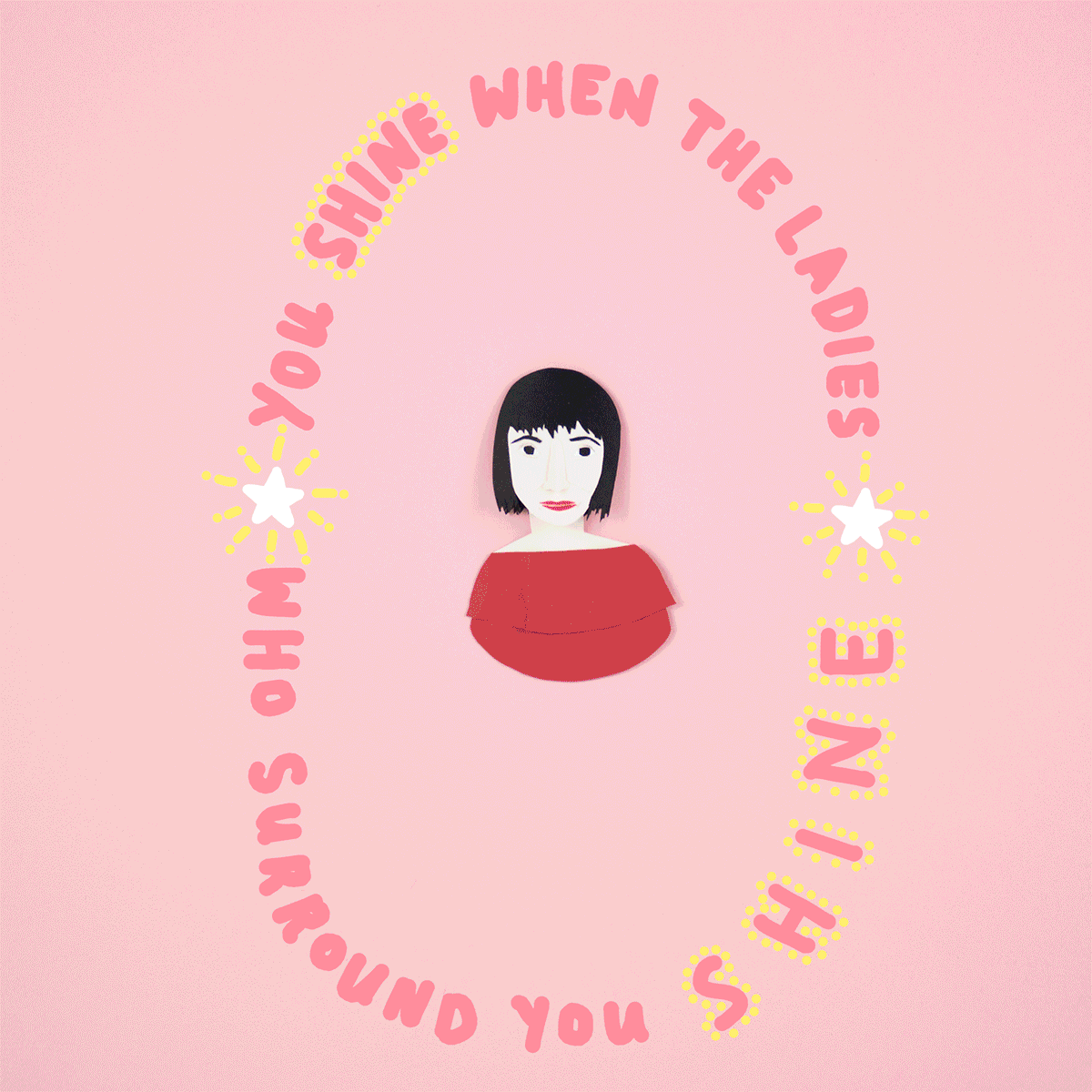 7. Where did you study?
I went to RISD and majored in illustration and minored in art history.
8. Where do you see yourself in five years? Working in an agency?
In five years, I plan on still being a creative working on larger scale projects.
9. What about in ten?
In ten years, I hope to have a small creative team to assist in more projects.
10. What do you hope to achieve with your art?
My personal goal is to always have fun with my work and to challenge myself. I want to consistently try new things and see where they go!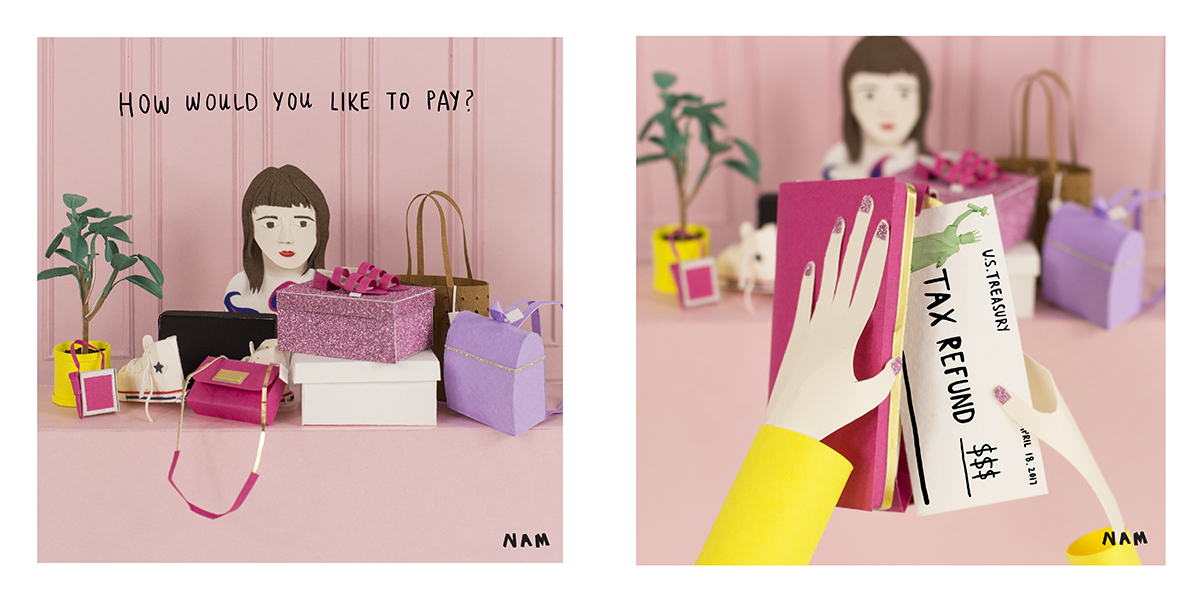 11. Now, tell us a little more about you as a person: what is your favourite food?
I love Mexican food and if I had to pick just one dish, I would choose tacos.
12. Favourite book?
I just finished Inside the Dream Palace: The Life and Times of New York's Legendary Chelsea Hotel and that was a really great book.
13. Favourite genre of music?
Is it weird that I don't have a favorite genre or that I typically don't listen to a lot of music? Lately I've been listening to Prince.
14. What are your hobbies?
Traveling!
15. If you weren't an artist, what would you be?
If I wasn't an artist finding solutions to problems visually, I think I would be searching for solutions to problems through technology.