Instagram:
@lorrainesorlet
Vimeo:
www.vimeo.com/lorrainesorlet
Website:
www.lorrainesorlet.com
1. What's your story? Where are you from?
I'm Lorraine. I'm a french illustrator and motion designer based in Paris. I started as a graphic designer and illustrator but I was always been interested in animation. So 2 years ago I decided to study at Gobelins to be able to animated my illustrations and to extend my creation area.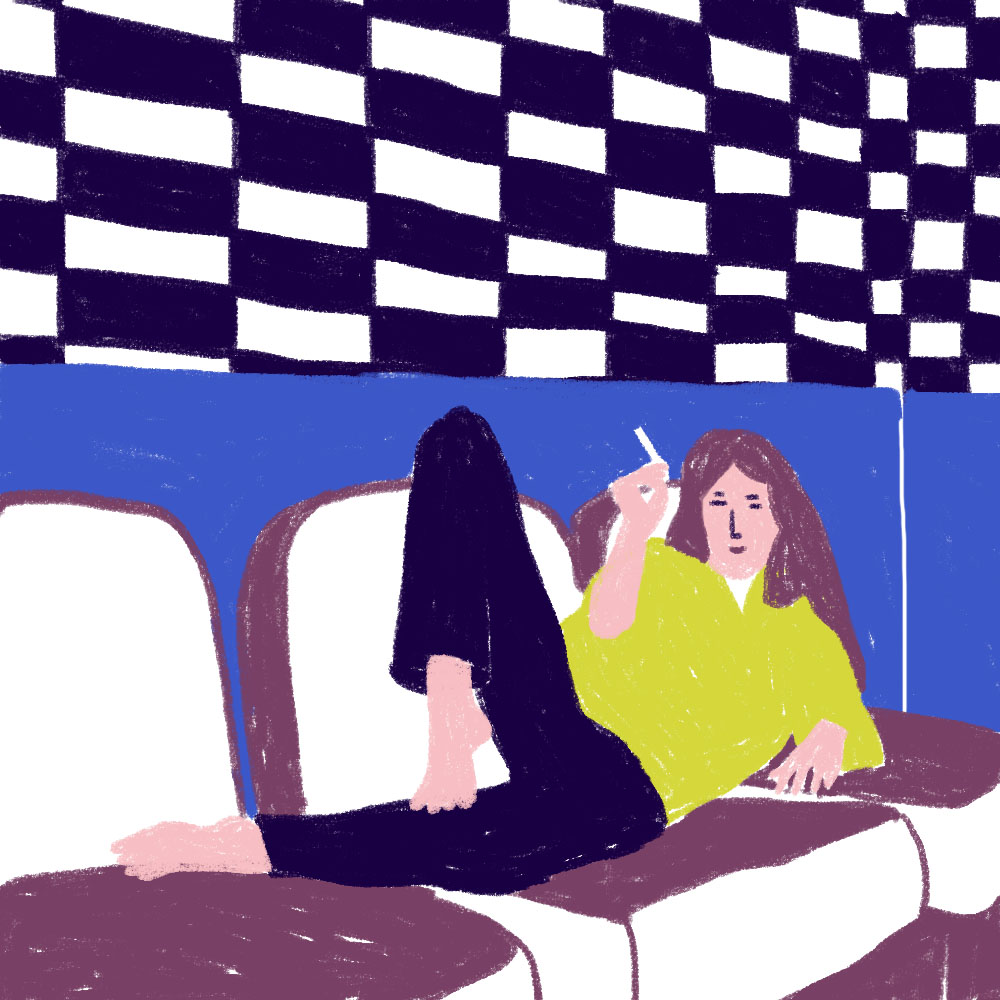 2. Tell us about your aesthetic.
I would say my aesthetic is spontaneous minimal and colorful.
3. What is your favourite medium and why?
I work mainly on my tablet and my computer but I always start a project with pencils and paper. I love to combine different medium
4. What is your artistic process like?
Usually I start by choosing the colors. I always think about the globality of a animation or a illustration I want to create, like a whole painting and the colors help me a lot to find this globality. After All it's about the good mix between colors and shapes.
5. Who and/or what inspires your work?
Life in general is my inspiration, architectures, conversations I listen in the street or in the subway, someone I met in a café, restaurants... I think everything in the real life can be a inspiration.
6. What role does art play in your life? How does it change the way you view the world?
Art is a big part in my life. Everything in my life goes around it since I was kid, art it's why it's exciting to wake up in the morning.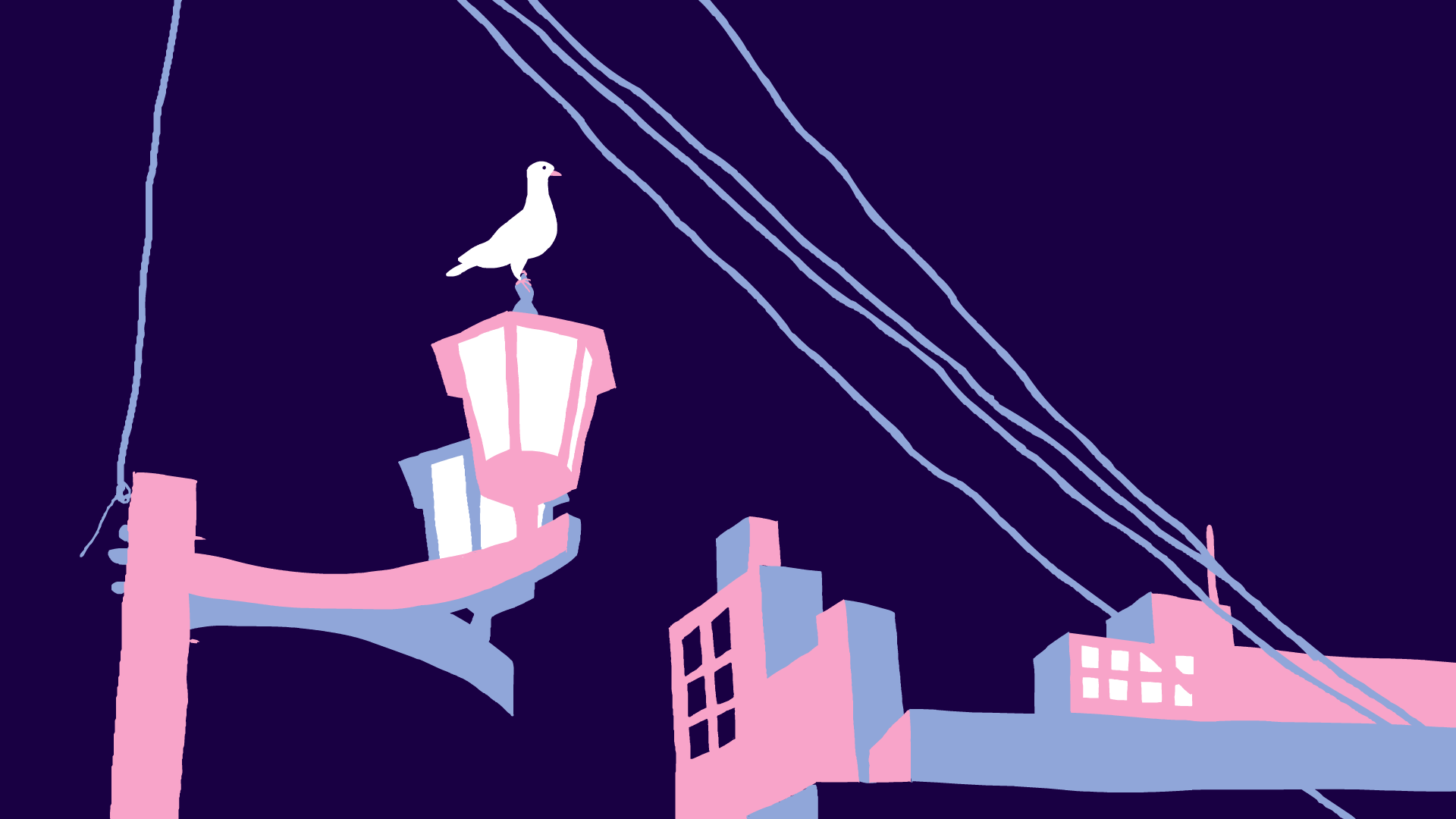 7. Where did you study?
I studied graphic design at Auguste Renoir in Paris then animation at Gobelins l'école de l'image in Paris too.
8. Where do you see yourself in five years? Working in an agency?
Hopefully still as a animator maybe in my own design studio with Agathe my twin sister, she is illustrator and animator too and we want to create something together in a future.
9. What about in ten?
I hope to have continued on the path from the previous five years.
10. What do you hope to achieve with your art?
I hope to inspire other people and I hope to find a way to make the world a little bit better and happier with my art.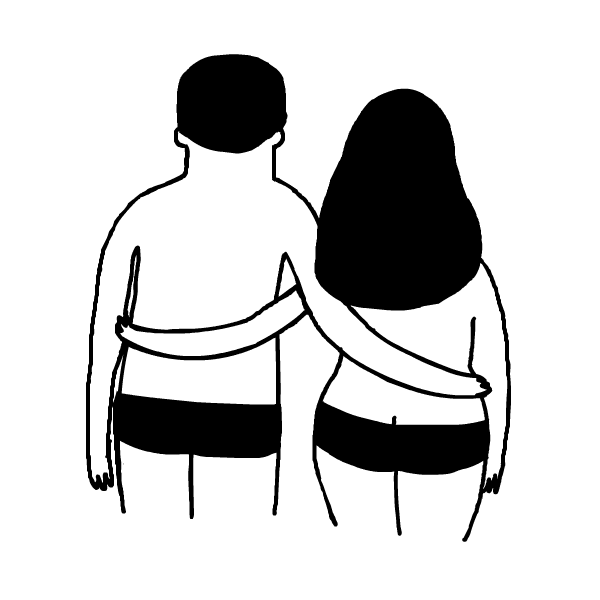 11. Now, tell us a little more about you as a person: what is your favourite food?
I love breakfast and especially a big bowl of warm porridge. Yes it's maybe not the most glamorous thing about me.
12. Favourite book?
Belle du seigneur by Albert Cohen. A strong and incredible story about love and humanity. 2 year ago I realized 3 posters in silkscreen printing about 3 quotes of this book.
13. Favourite genre of music?
I listen every genre of music. When I working I love listening classical music (it's perfect to be concentrate)
14. What are your hobbies?
it's travelling, cooking and eating.
15. If you weren't an artist, what would you be?
A big baker, surrounded by bread and french pastries.