Instagram:
@lotism
Website:
www.lauratalaway.com
1. What's your story? Where are you from?
Hello, I'm Laura! I'm from Indonesia but I currently live near Boston, Massachusetts. I mainly work as a motion designer, although lately I've been doing more design and illustration projects. When I was a kid I loved drawing anime and manga characters -I think that's what set me on my art/design career path.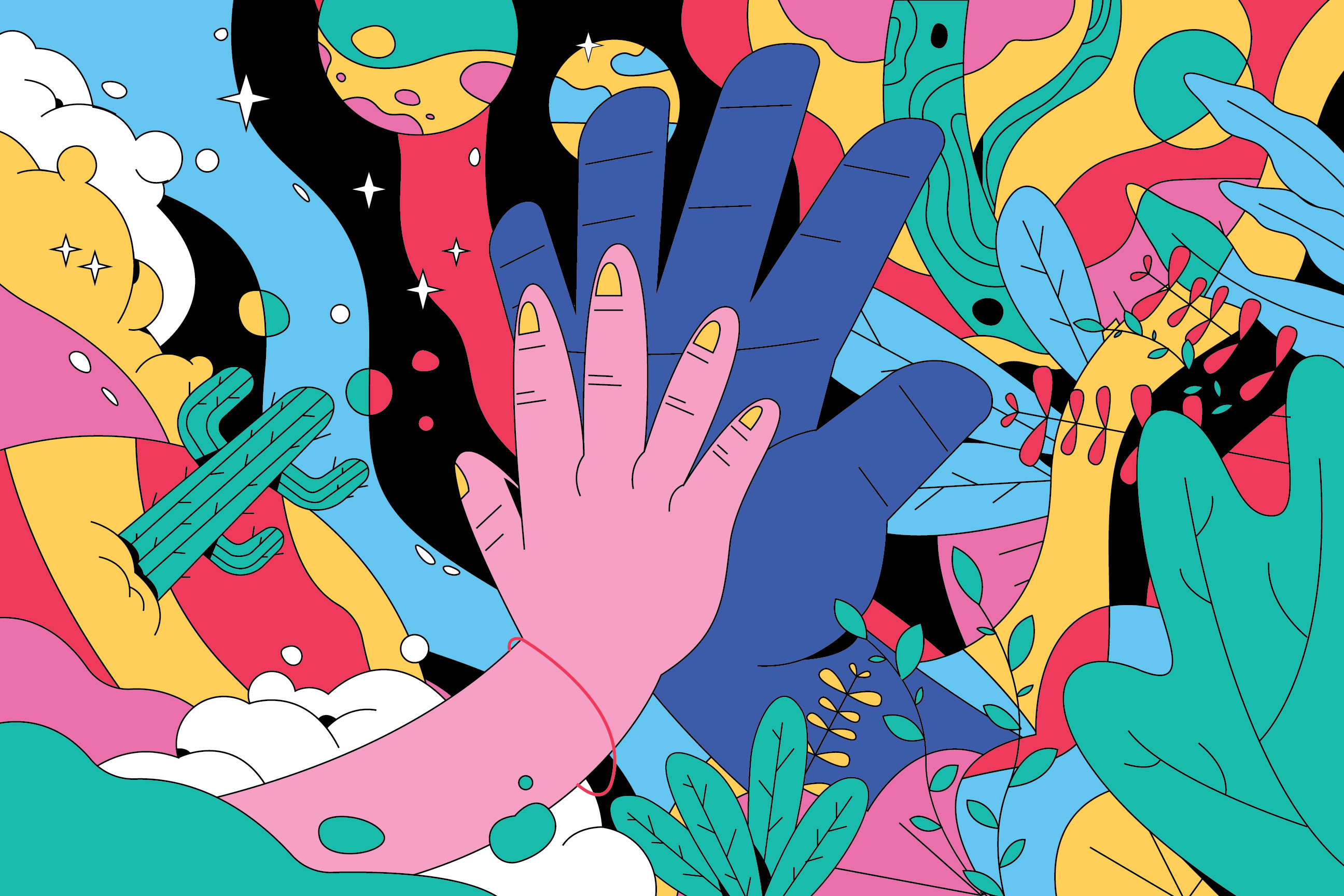 2. Tell us about your aesthetic.
I love to create fun and quirky illustrations by adding a lot of colors and shapes into the worlds my characters live in. My compositions are usually a combination of abstract and geometrical elements. I want to evoke colorful, child-like dreams that feel random and absurd at times. Ultimately, I want my illustrations to put the viewer in a good mood.
3. What is your favourite medium and why?
Digital! I usually use Adobe Illustrator for my professional work, but my favorite tool is Procreate. My work life and personal life have blurred because of the pandemic. Whenever I illustrate at my desk, it feels like I'm working even though I'm just having fun. Thanks to Procreate, I can draw anywhere—on my bed, on my couch, or in the car (while my husband drives, of course).
4. What is your artistic process like?
I will usually formulate a simple story in my head. It could be something that I like or something I heard in a conversation with friends. I then begin sketching very rough ideas. After that, I'll clean up the sketch, pick a color palette, and work my way towards the final product.
5. Who and/or what inspires your work?
I'm inspired by many artists and designers across the world. Ori Toor is one of the illustrators who inspired me to start my illustration journey. I love how abstract and free his illustrations are. He uses great color combinations too.
6. What role does art play in your life? How does it change the way you view the world?
Art always excites me, it's a big part of my life. I'm always thinking about art and what I should make next.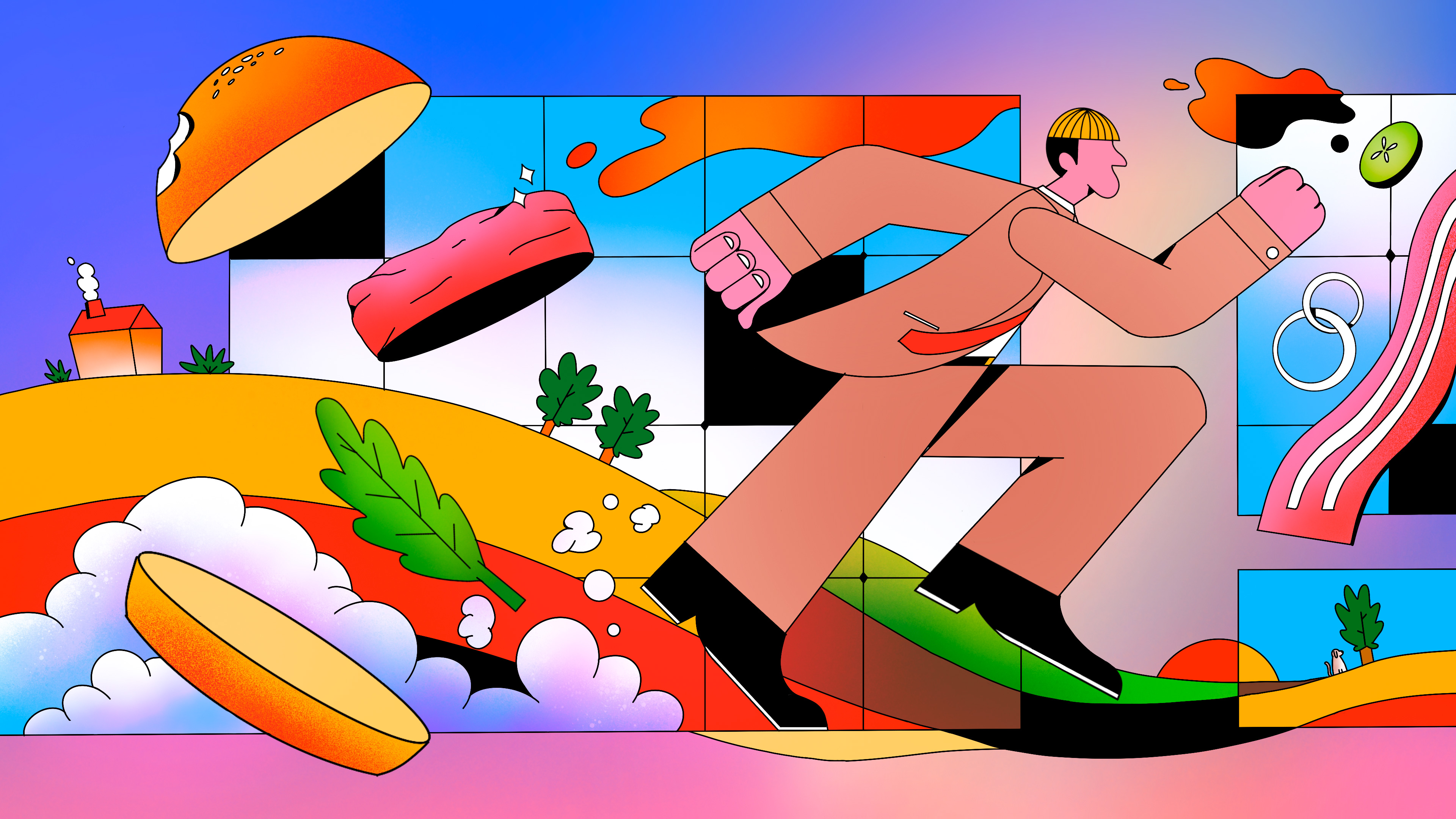 7. Where did you study?
I studied computer art at SVA NY for my undergrad, and then I studied motion media at SCAD in Savannah for my master's degree.
8. Where do you see yourself in five years?
Hopefully creating illustrations for apparel brands. The fashion industry is something I've always been interested in.
9. What about in ten?
I don't really know, 10 years is really far away! Maybe I will be exploring new creative mediums like AR and VR. I'll definitely still be making art in some form!
10. What do you hope to achieve with your art?
I don't really have a big mission in mind. I just want to remind people that art is fun and a nice escape from reality!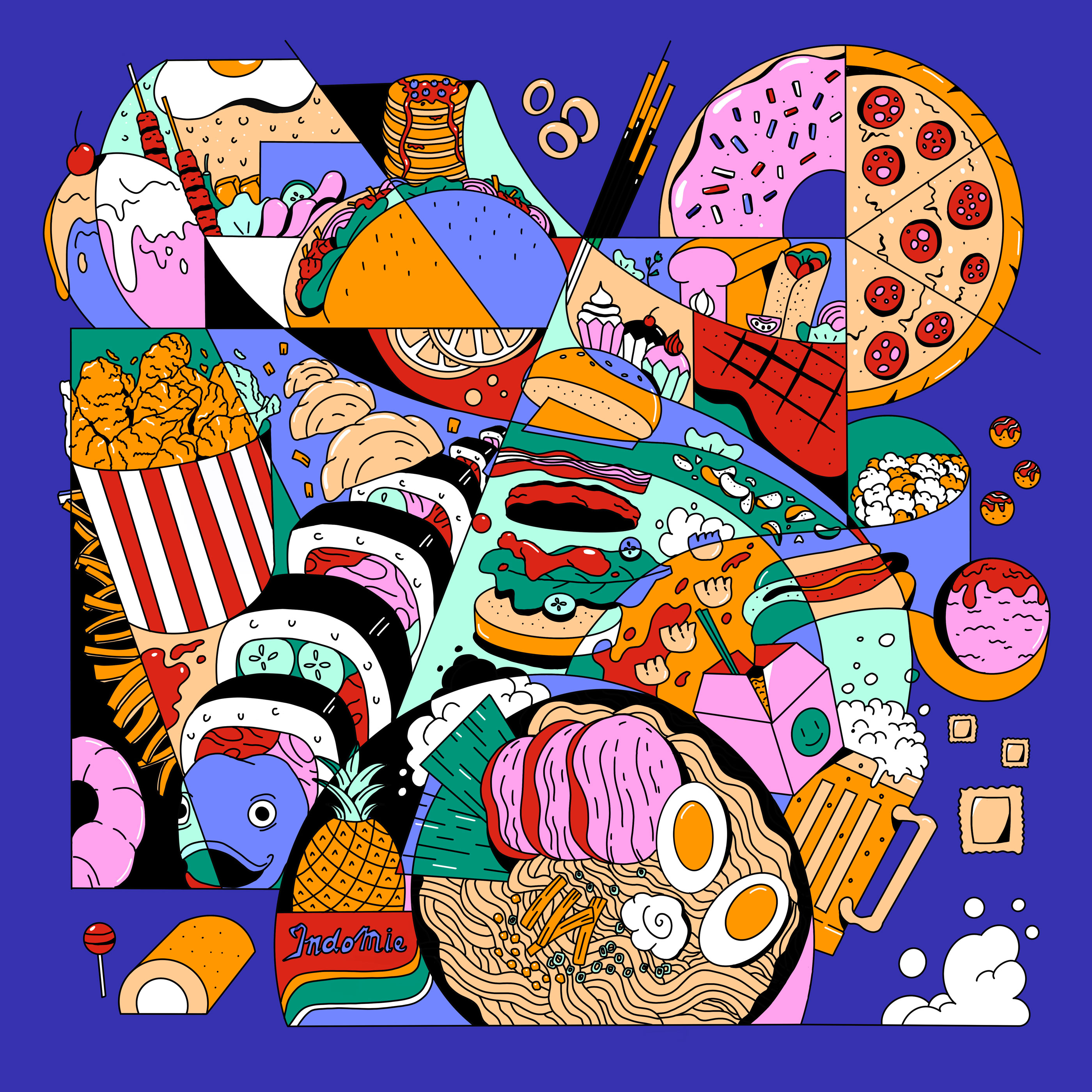 11. Now, tell us a little more about you as a person: what is your favourite food?
My favorite food is this Indonesian dish called Nasi Pecel. It consists of rice and vegetables drenched with peanut sauce.
12. Favourite book?
I rarely read books, but I grew up reading Harry Potter. I made a scrapbook with all of the Harry Potter articles I found in magazines.
13. Favourite genre of music?
I'm listening to random music nowadays. It could be pop one day and rock the next. But when I was younger I always listened to rock. Blur and Muse were my favorite bands back then.
14. What are your hobbies?
Drawing on my iPad and playing console video games.
15. If you weren't an artist, what would you be?
Maybe a lawyer like my dad. I was supposed to study law back in Indonesia, but I did not have a passion for it. I'm glad I decided to do art instead :D