Instagram:
@lottaillustrates
Facebook:
www.facebook.com/lottaillustrates
Etsy:
www.etsy.com/shop/lottaillustrates
Portfolio:
lottakaarina.myportfolio.com
1. What's your story? Where are you from?
My name is Lotta Kaarina Nykänen, I'm from Rovaniemi, a small town in Lapland Finland, right next to the arctic circle. I've lived in Lapland for most of my life, but my family lived for a few years in Iceland when I was little. I moved back to Reykjavik in 2014 to study in the Iceland Academy of the Arts and lived there for three years. As my final project I created a comic book called "Flora Vulgaris" about the relationship between plants and their owners, and started an instagram to document the process of the final project. This project took me to an exploration of plants and their personalities, and gave me the courage to start keeping plants for myself. After getting my diploma in graphic design I moved back to Rovaniemi to continue my studies at the master programme in graphic design, and I'm now a plant lady in full bloom with an apartment full of green friends!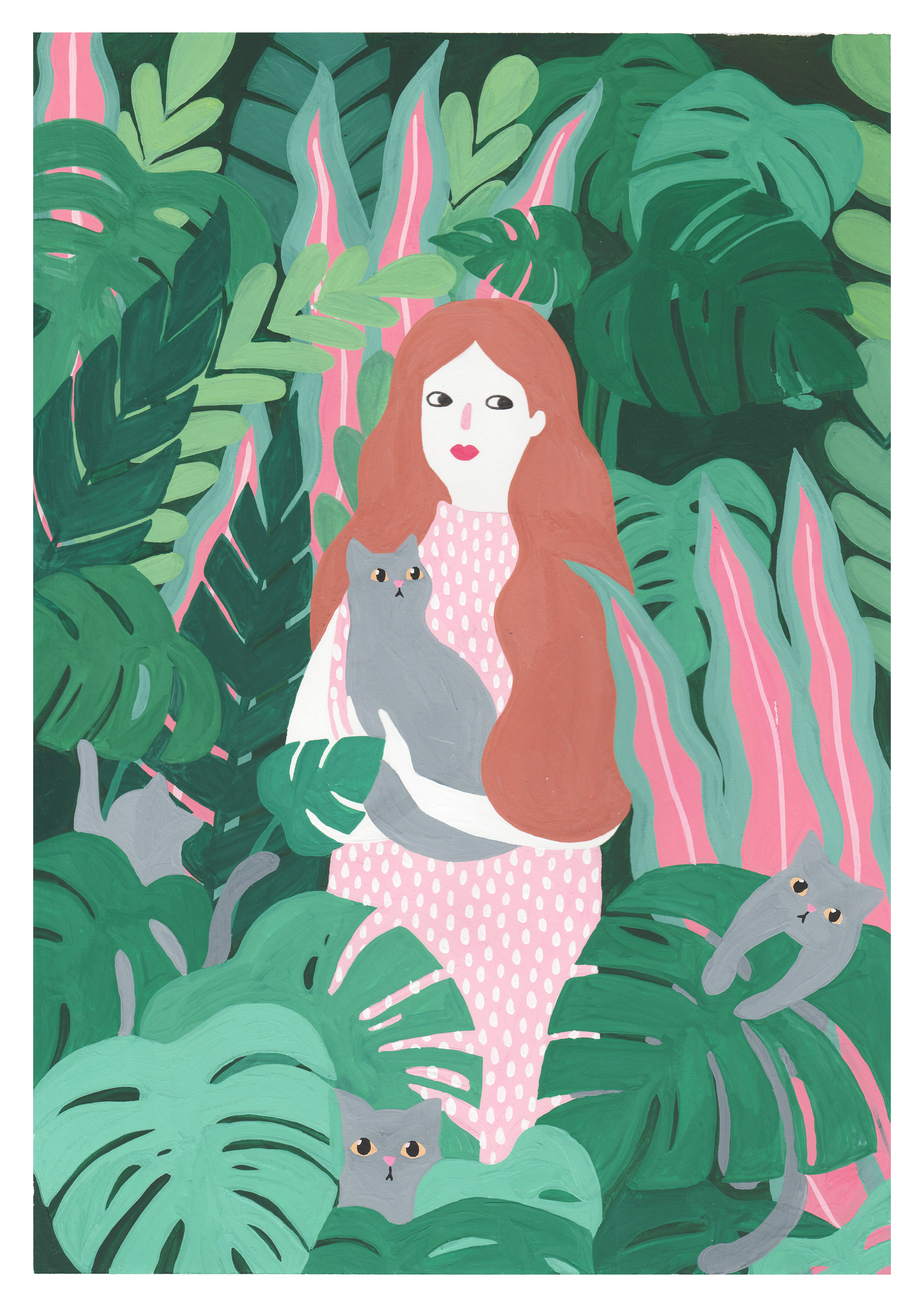 2. Tell us about your aesthetic.
I'm currently very much into plants and love everything botanical related. I love pastel colours and lively patterns and try to include these aspects into my work and my life in general. I like everything handmade, so I mainly paint my illustrations by hand to reach a certain liveliness and natural finish to the illustrations.
3. What is your favourite medium and why?
I fell in love with gouache paints on my third year of studies in Iceland. I was starting my final project at school and I wanted to challenge myself with stepping into the unknown and grabbing a medium I've never used before – and that's how I found gouache. I love the texture and vibrance of colours it gives, and the opportunity to layer and add to the painting. It certainly was a difficult medium to tame at first, but now we're good friends. I've also recently started using paint markers like Posca and find them very fun to work with!
4. What is your artistic process like?
I don't like to sketch a lot. If possible, I'd rather just start painting to see what comes out of it, but of course some level of sketching is needed. I usually plan my comics in a notebook with just quick marker scribbles to see how I want to lay it out, and then I just start painting the actual piece. I always have a notebook with me to write ideas for comics down, as sometimes I get great stories from friends and family that I have to write down, or see a plant that has a personality I want to capture. After coming up with a sketch idea and the story, I prep my frames with masking fluid so that I don't have to worry about staying within the frame, and painting is more free then. With paint markers, I don't sketch at all, but rather just let the drawing come out as it wants to.
5. Who and/or what inspires your work?
I find inspiration in people around me and artists I follow on instagram. There's something about seeing other people be passionate about their art like you are of yours, that makes me also want to do my best and keep doing what I'm doing. When I lived in Iceland I also found a lot of inspiration in the artistic atmosphere of Reykjavik and the people in my school and close circles. This is something I'm eager to get back to when I start my masters at the University of Lapland: to be surrounded by creative people who keep you inspired and excited about your work.
6. What role does art play in your life? How does it change the way you view the world?
I've definitely become more perceptive for the little things around us: sometimes an overheard conversation at the coffee house might turn into a comic, or a especially interesting looking plant at the shop becomes the inspiration for a painting. I try to create something every day, even if it's not going to end up on instagram and just stay in my notebook.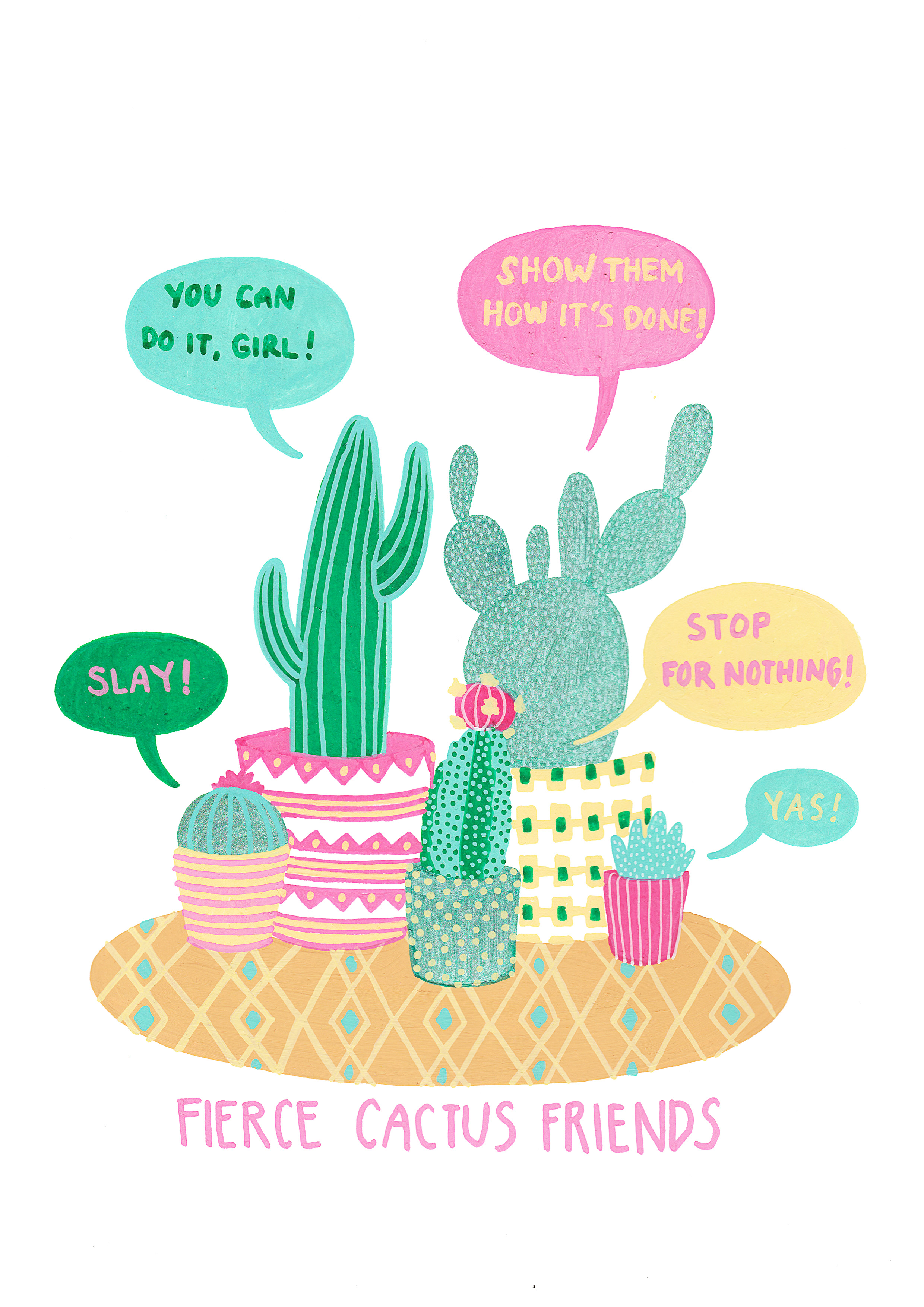 7. Where did you study?
I studied graphic design in the Iceland Academy of the Arts (Lístaháskóli Íslands) in Reykjavik. I graduated with my bachelor's degree in summer 2017 and moved back to Finland to continue to my masters in the University of Lapland.
8. Where do you see yourself in five years?
After five years I hope to have managed to find out the perfect balance between graphic design and illustration. I'm a designer by profession but an illustrator by heart, and I hope I can lean my day job towards illustration in the future. As for where in the world I see myself, I have no idea: I live in Finland with my Icelandic boyfriend, so I could very well end up back in Iceland or another country after my studies.
9. What about in ten?
I've always hoped to be able to illustrate children's books, so in ten years I wish to have reached this dream at least once. My ideal future would be to work in my own studio, illustrating a book of my own. I have a long way to get there but thankfully I'm in no hurry!
10. What do you hope to achieve with your art?
I hope to make people laugh and relate. My humour is quite dry and not always so relatable for a wide audience, but if I get one person to say "I totally know this feeling", I've made it. I hope to bring some colour and fun into the world, and just do art for the sake of doing it.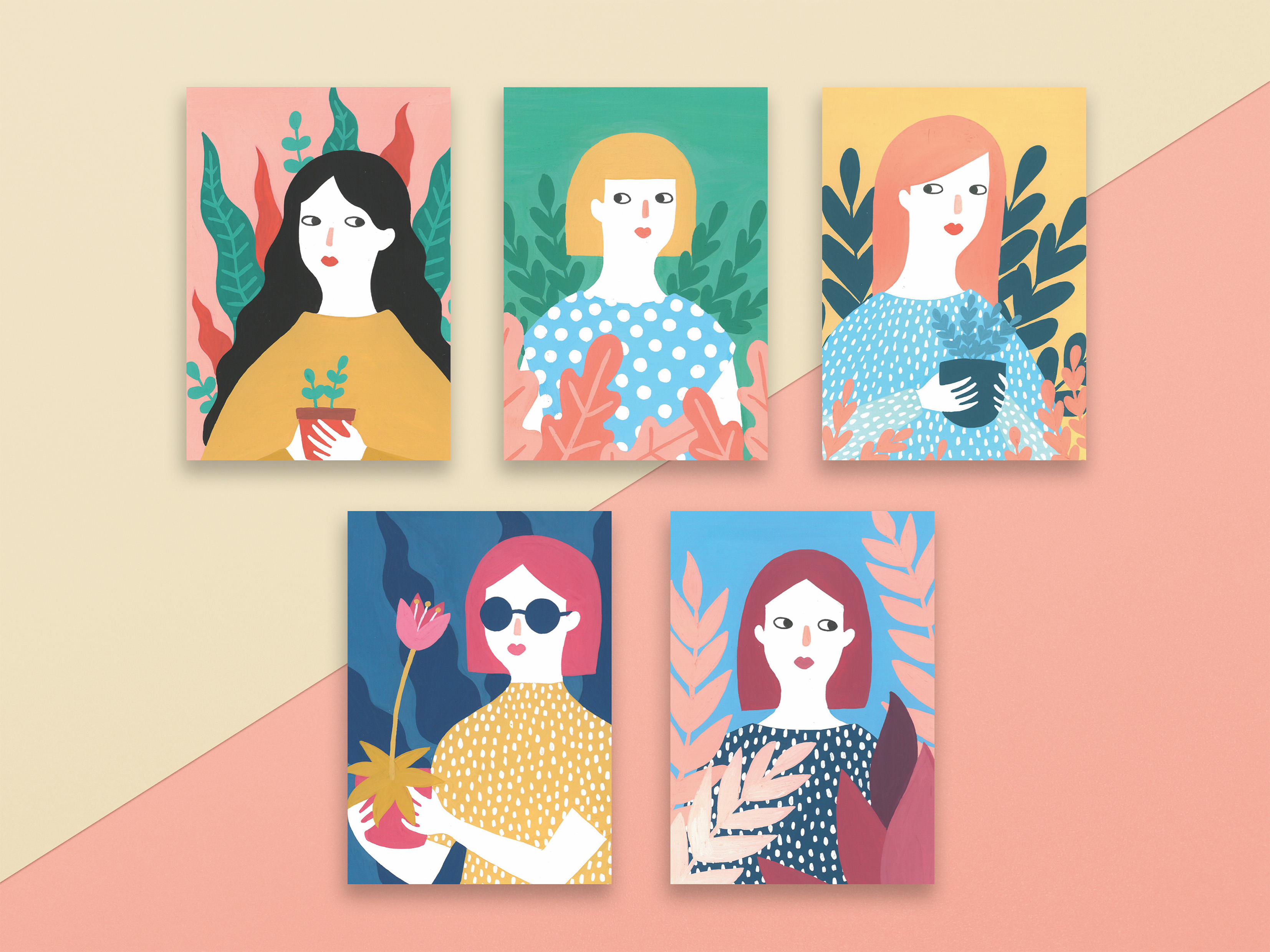 11. Now, tell us a little more about you as a person: what is your favourite food?
I have always been a big fan of meatballs and still am – every time I go to Ikea, 50% of the reason I go is for the meatballs.
12. Favourite book?
I love autobiographies and my all time favorite is Tina Fey's Bossypants. I love to read about women who've made their way trough the world by believing in themselves and what they do.
13. Favourite genre of music?
I rarely listen to a specific artist, so if Disney music is a genre, that would probably be my favourite.
14. What are your hobbies?
When I'm not drawing, you'll probably find me in the corner of the sofa, watching Netflix and knitting. I'm an avid knitter and on my free time I actually run a knitting blog with my friend, called Lopimania (
lopimania.wordpress.com
). I usually have multiple projects on my needles, so my apartment is full of project baskets and tote bags with unfinished projects in them.
15. If you weren't an artist, what would you be?
I have thought of this a lot, and I would definitely be a craft teacher. I almost skipped applying for art school to apply to become a craft teacher, but then decided that that's something I can do later in my life, when I get bored of graphic design. There's always time to study more!