Instagram: @louisebillyard
Website: www.louisebillyard.com
1. What's your story? Where are you from?
Hello! My name is Louise Billyard and I'm an illustrator based in a rural village about an hour outside of London. I've always been an art kid but during my later years at school I developed a passion for comic books that laid the foundations for the style I have today. I travelled a fair bit after that, spending the summers working in Vermont. I finished up with university last year so I'm just finding my feet again after the pandemic.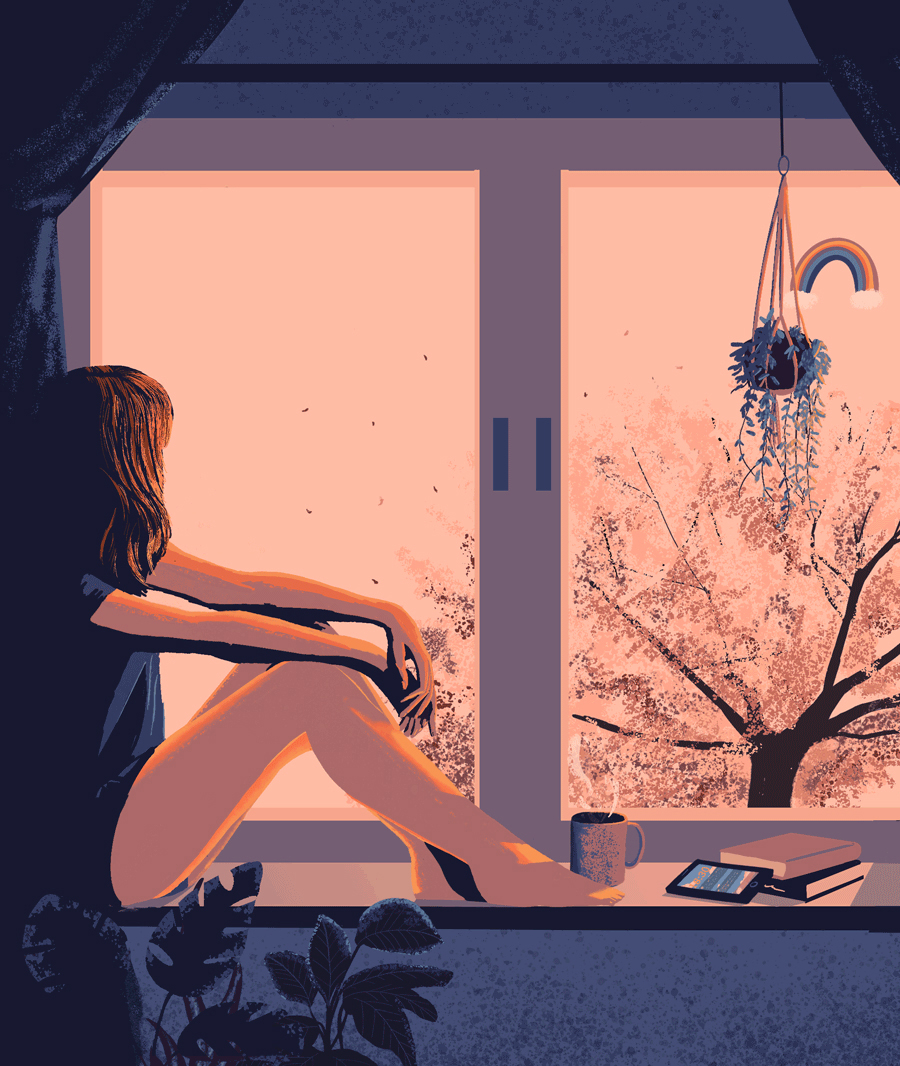 2. Tell us about your aesthetic.
I'd describe it as cinematic, gritty & vintage. I think a lot of my compositions are influenced by a love of cinema frames and angles. It also lends itself to capturing the atmosphere or pushing a narrative. I try and keep my texture use consistent as although my work is made digitally, I love to replicate the marks of traditional printing.
3. What is your favourite medium and why?
A fine liner! Nothing beats sketching in a park with a pen.
4. What is your artistic process like?
Thinking about a response for a while before I put pen to paper. I know it's seen as a crime not to explore all your ideas on paper but I feel if you're a visual thinker you can narrow down a fair bit before then just by letting it bounce around your head. That's followed with two or three rough ideas, a final rough, tone/colour check and then final artwork.
5. Who and/or what inspires your work?
So much! It's tough to narrow it down. I think I'd start with the natural world foremost; my dad is a bird watcher so growing up most weekends were spent walking around a forest or lake staring up at the trees. This connection to the natural world has certainly inspired a huge chunk of my work. Traveling and history would probably go next in line as sources of inspiration.
Then there are incredible artists that have inspired my work such as Edward Hopper, James Jean, Malika Favre and Chris Turnham.
6. What role does art play in your life? How does it change the way you view the world?
Art has influenced almost every life choice I've made since I was 14 and I think it made me a more observant person. I recently read "The Walker's Guide to Outdoor Clues and Signs" by Tristan Gooley and it talked about artists being one of the few groups of people who could pick up on all subtle landscape features that would help them to navigate better. I think we're always taking in details then sifting through them for sources of inspiration, usually completely unaware we're doing it.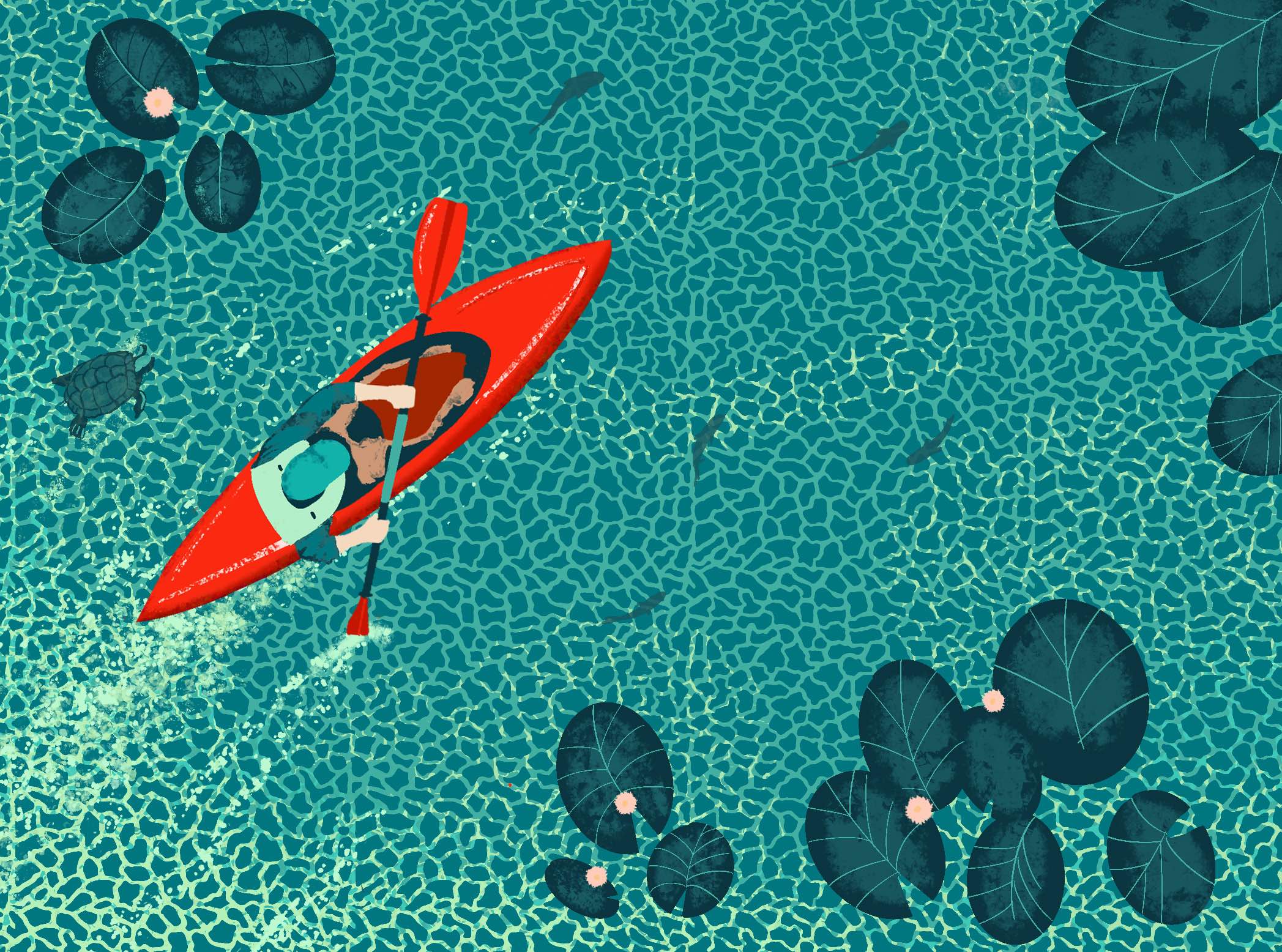 7. Where did you study?
I studied BA Illustration at Falmouth University.
8. Where do you see yourself in five years?
Hopefully working full time as an illustrator, having worked with some of my dream clients. Travelling about for a while is definitely on the cards.
9. What about in ten?
That's a scary thought! Hopefully, I've worked on a book and completed an MA in illustration? I'm going to be optimistic and say I'm working on my dream farm set up and living the good life somewhere.
10. What do you hope to achieve with your art?
A bit of relief from the everyday, to capture someone's attention a little longer than the average 15 seconds.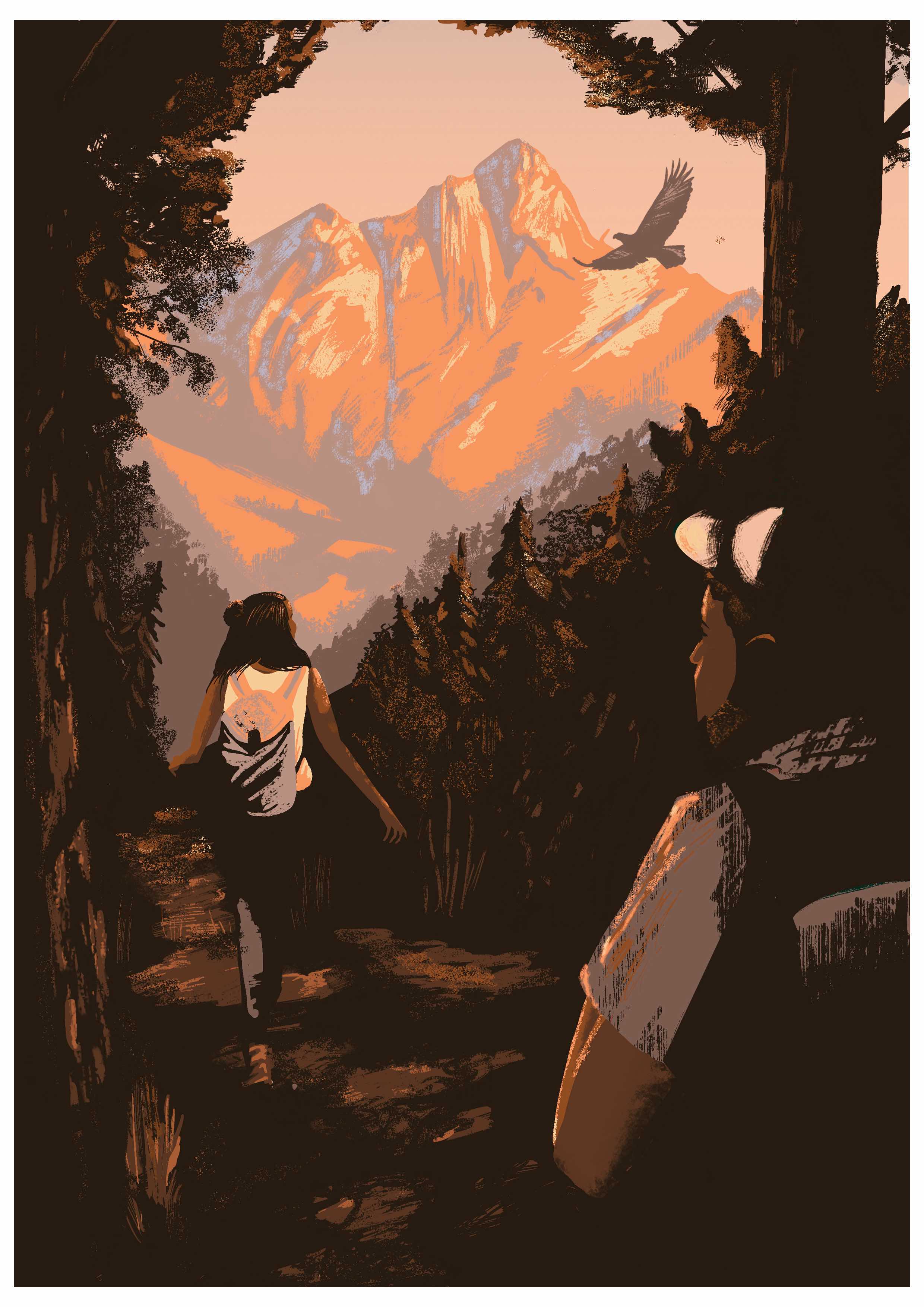 11. Now, tell us a little more about you as a person: what is your favourite food?
Pancakes! Although, it must be said I love all breakfast foods.
12. Favourite book?
The Great Gatsby. F. Scott Fitzgerald is one of my all-time favourite writers.
13. Favourite genre of music?
Country and folk music. Listen, I know It's not for everyone, but I love it.
14. What are your hobbies?
I'm into all kinds of craft so anything from sewing, embroidery and baking is usually what I'm up to when I'm not illustrating. I got into running during lockdown so I'm going to add that to the list.
15. If you weren't an artist, what would you be?
I think something to do with animals. I once spoke to someone who was studying animal behaviour and it was the only time I felt real envy for a completely different career. Maybe I'll get to illustrate a book on animals one day and combine the two.