Instagram:
@love.geun
1. What's your story? Where are you from?
Hello, I'm Geun. My name is Geun Hui Lee. I'm using my middle name as a nickname. I majored in visual communication design. Now I'm an illustrator from South Korea.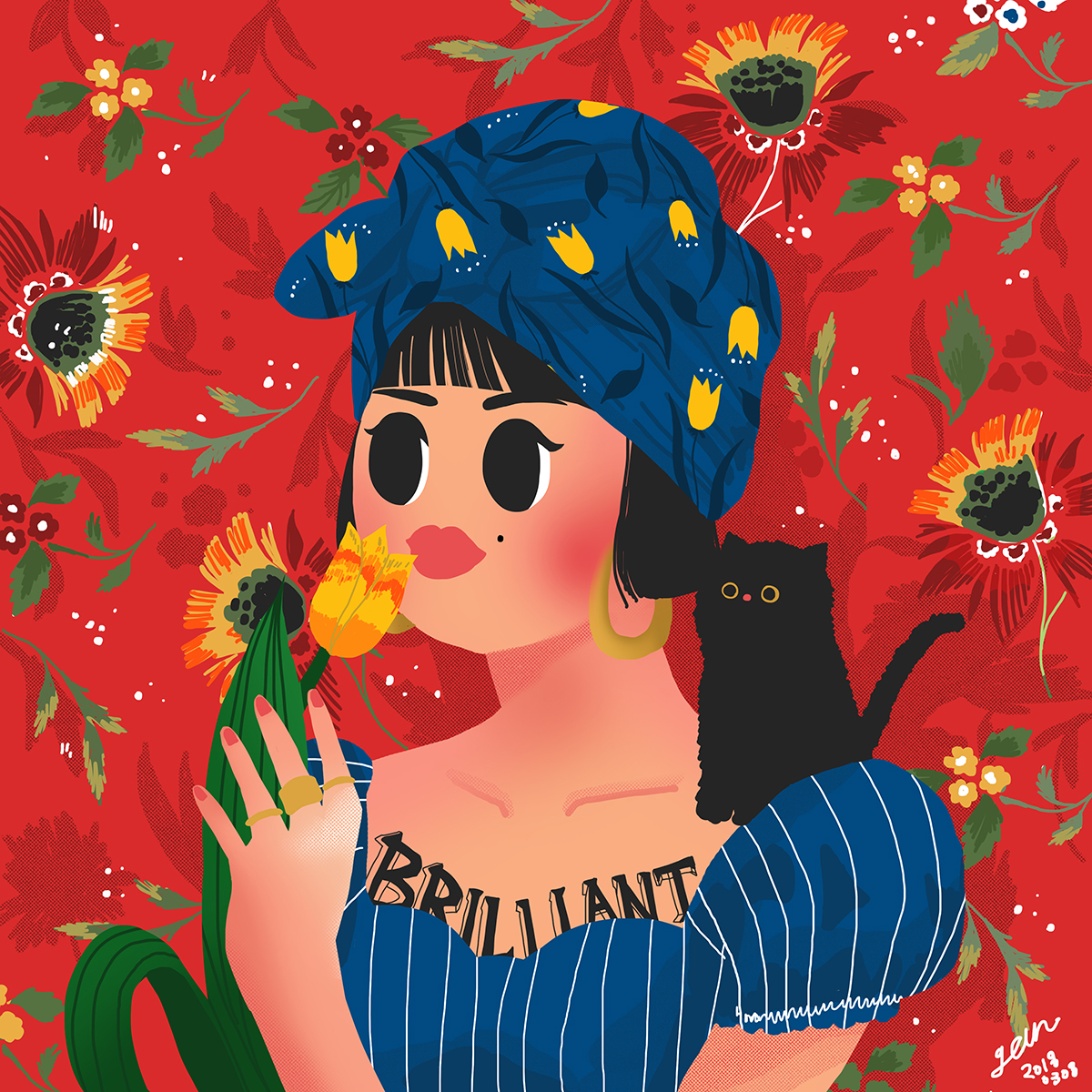 2. Tell us about your aesthetic.
I think the characteristics of my work are cute and lovely by using my own character. I like to use bold and bright colors, which makes illustrations more attractive. These days, I am fascinated by feminism, so I want to study it in detail and use it in my work.
3. What is your favourite medium and why?
I usually use Adobe Photoshop as well as a Wacom tablet. This is the reason why I am good at using these tools since university. I definitely think these are super useful when I draw and add textures.
4. What is your artistic process like?
I have the tendency to get great ideas suddenly. At that time, I do some note-taking and sketch quickly. After that, I start drawing.
5. Who and/or what inspires your work?
I am inspired by my daily life such as reading a book and shopping with my friends. Also, I reflect my interest in my work. For example, I draw something related to clothes when I am interested in it.
6. What role does art play in your life? How does it change the way you view the world?
Illustrating is the best way of expressing myself. Through it, I want to deliver a message which has positive effects on people.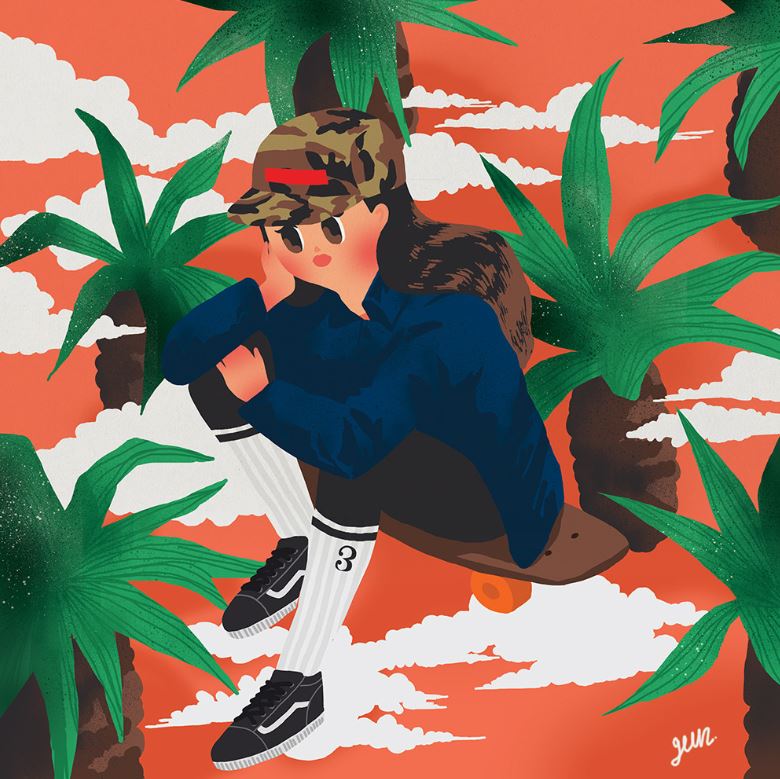 7. Where did you study?
I studied at Dankook University and I majored in visual communication design.
8. Where do you see yourself in five years?
I plan to go to the UK. Especially, I hope to work for a design agency in London. After making it there, I wish to open a small exhibition.
9. What about in ten?
I will be doing this work because I really love it which helps me be myself.
10. What do you hope to achieve with your art?
I want to open an exhibition in a LARGE space. I wanna do a collaboration work with my favorite musician!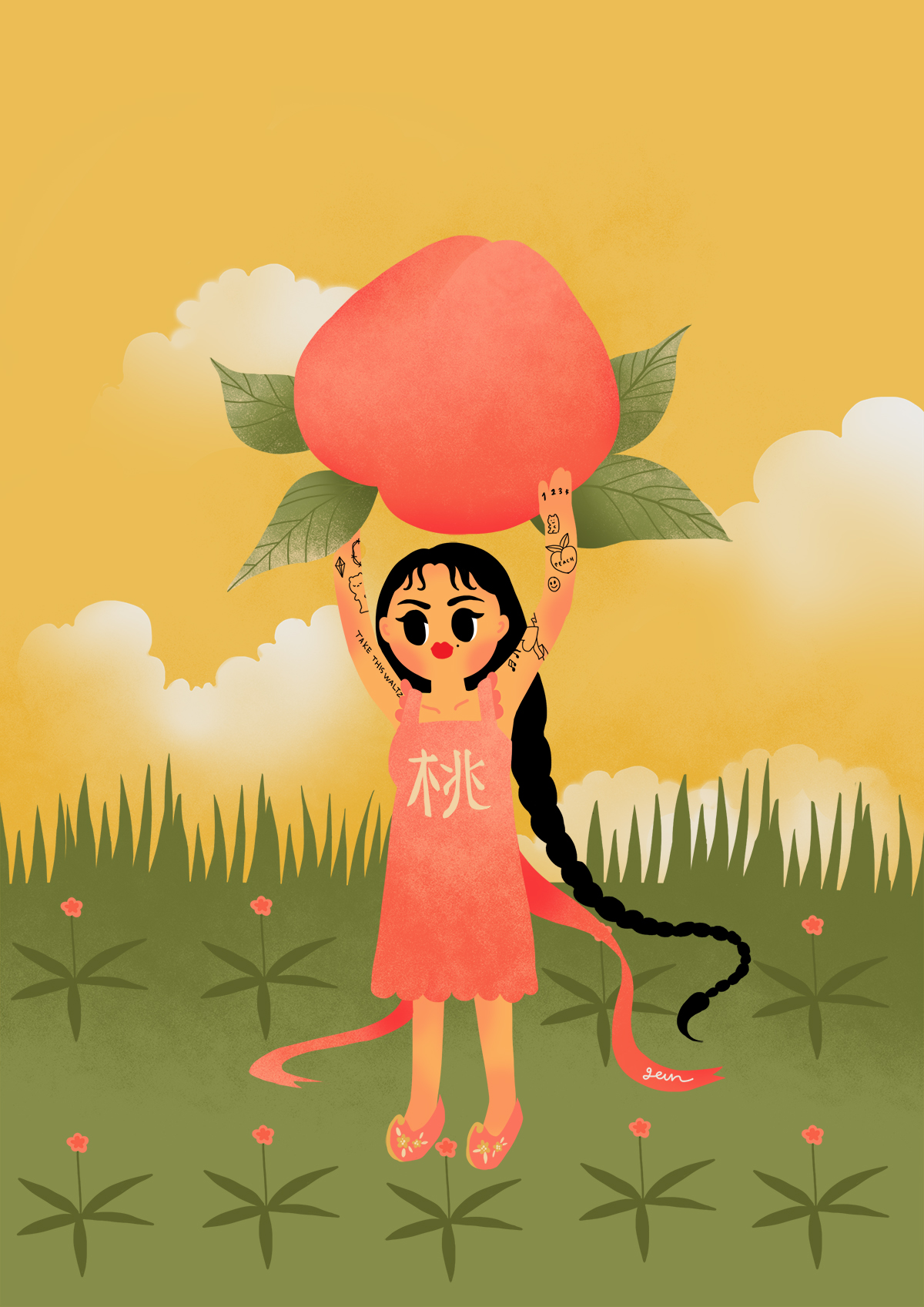 11. Now, tell us a little more about you as a person: what is your favourite food?
Vietnamese noodles, Gelato ice cream and so on. I actually like all kinds of food.
12. Favourite book?
I like poetry and novels! Le sixieme sommeil - Bernard Werber, A starry night - DongJu, Norwegian Wood - Murakami Haruki
13. Favourite genre of music?
I tend to listen to any genre of music. Recently my favorite band is Jannabi. I recommend Jannabi - She. Plz, listen to this song!
14. What are your hobbies?
I do yoga. I like doing yoga but I am not good at it. Namaste, all day!
15. If you weren't an artist, what would you be?
Maybe I would be a patissier. I love bread, cakes, and desserts!