Instagram:
@lucaswakamatsu
Website:
www.lucaswakamatsu.com
1. What's your story? Where are you from?
I'm an illustrator born in Jacareí, a small town near São Paulo. At the age of 15 I started to dedicate my studies in illustration with some great local teachers and to look for a style that was a reflex of who I am. At 17 years old I moved to study Graphic Design at the University of the State of São Paulo - UNESP in Bauru, a city in the countryside of São Paulo. Sou um ilustrador que nasceu em Jacareí, uma cidade pequena perto da cidade de São Paulo. Aos 15 anos comecei a me dedicar a estudar ilustração com alguns ótimos professores locais e a buscar um estilo que fosse um reflexo de quem eu sou. Aos 17 anos me mudei e para cursar Design Gráfico na Universidade Estadual Paulista - UNESP em Bauru, uma cidade do interior de São Paulo.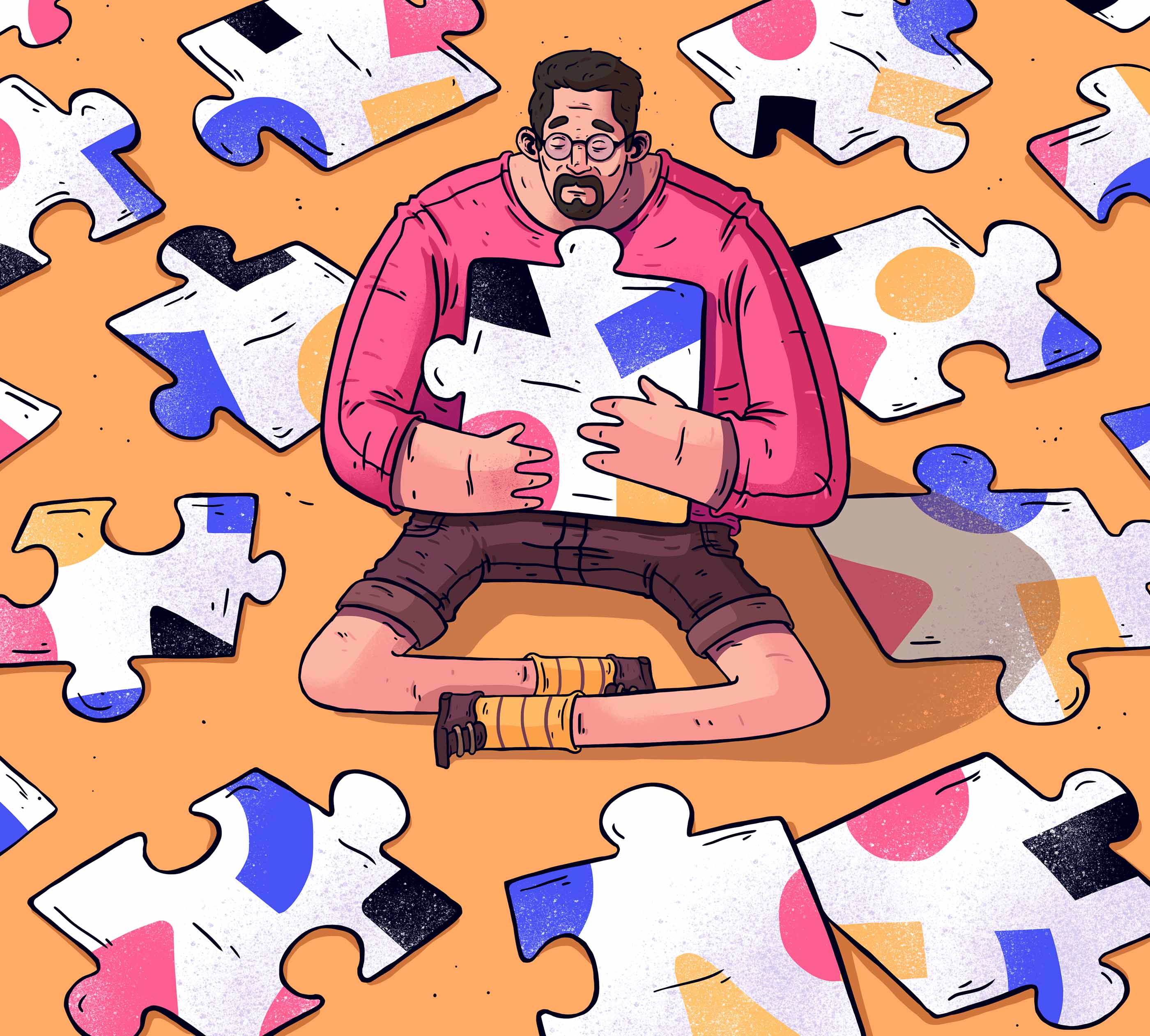 2. Tell us about your aesthetic.
My aesthetic is based in simple shapes, I try to always focus in portraying meanings and feelings in my work, either by colours, shapes or compositions. I really like to explore compositions with human shapes and use flashy colours. Eu tenho uma estética baseada em formas simples, busco sempre focar em retratar significados e sentimentos em meus trabalhos, seja através das cores, formas ou composições. Gosto muito de explorar composições com formas humanas e usar cores chamativas.
3. What is your favourite medium and why?
I like to work with digital art, I really identify with it, but every time I can, I try to work with more traditional techniques or search for other mediums to encourage myself to leave this safe position I'm used to. Eu adoro trabalhar no digital, me identifico muito com ele, mas sempre que posso, tento trabalhar com técnicas mais tradicionais ou procurar outros suportes para me incentivar a sair dessa posição segura que estou acostumado.
4. What is your artistic process like?
I usually start with a simple idea, a feeling or concept that I want to portray and that gives me the base to go to something more physical. I always start every drawing on paper by sketching small doodles, annotations, simple shapes, until I get to a composition that pleases me, then I bring it to digital art. Eu normalmente começo com uma ideia simples, um sentimento ou um conceito que quero retratar e isso me dá base para partir para algo mais físico. Eu sempre começo qualquer desenho no papel fazendo pequenos rabiscos, anotações, formas simples até que eu chegue a alguma composição que me agrade e depois passo para o digital.
5. Who and/or what inspires your work?
People inspire me, their feelings, their desires, their work, their quirks and their ideas. Pessoas me inspiram, seus sentimentos, seus desejos, seus trabalhos, seus maneirismos e suas ideias.
6. What role does art play in your life? How does it change the way you view the world?
Art is how I communicate, how I listen and whisper. It's how I interpret and express myself to the world. Arte é como eu me comunico, é como eu escuto e sussurro. É como eu interpreto e me expresso para o mundo.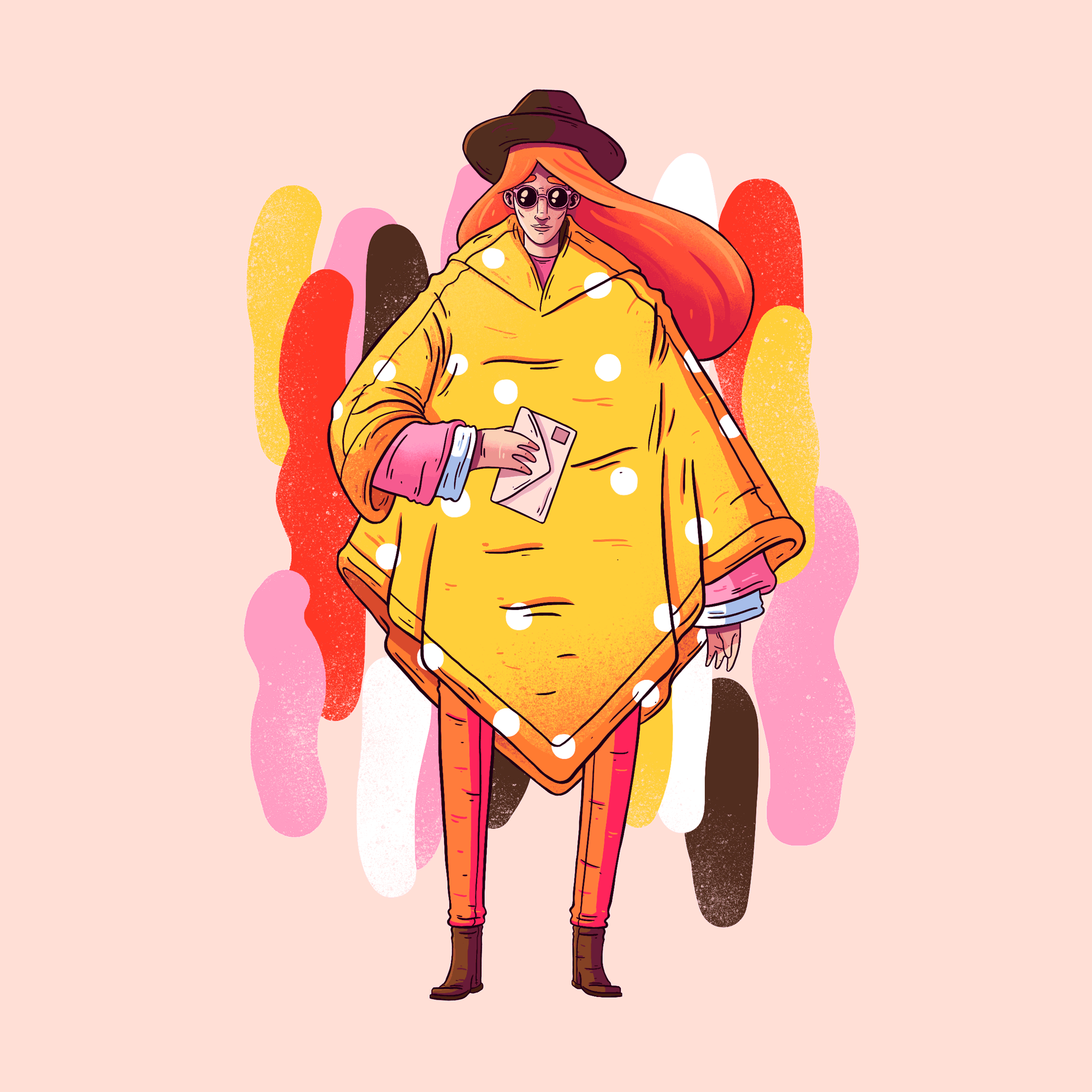 7. Where did you study?
I studied Graphic Design at the University of the State of São Paulo - UNESP in Bauru. Estudei Design Gráfico na Universidade Estadual Paulista - UNESP em Bauru.
8. Where do you see yourself in five years?
I see myself working with people I admire, trying to explore new areas that may add value and change my work. Me vejo trabalhando com pessoas que eu admire, buscando explorar novas áreas que possam agregar e alterar o meu trabalho.
9. What about in ten?
I hope I have a more solid career, I'd like to be participating and creating along big projects. I hope my work will affect more people than it does nowadays. Espero que esteja com uma carreira mais sólida, gostaria de estar participando e criando dentro de grandes projetos. Espero que meu trabalho possa influenciar mais pessoas que hoje.
10. What do you hope to achieve with your art?
I hope I can impact people in some way. Either conveying a message, a smile or a sensation. Espero que eu possa tocar as pessoas de alguma forma. Seja passando uma ideia, um sorriso ou uma sensação.
11. Now, tell us a little more about you as a person: what is your favourite food?
A good feijoada accompanied by a cachaça. Uma boa feijoada acompanhada de uma cachaça.
12. Favourite book?
Daytripper - Fábio Moon & Gabriel Bá
13. Favourite genre of music?
Indie
14. What are your hobbies?
Nowadays my hobbies are to cook and to practice street race. Hoje meus hobbies são cozinhar e praticar corrida de rua.
15. If you weren't an artist, what would you be?
I think any other profession that could impact people in a way, any profession that could provoke emotion and communicate. A chef or a musician maybe. Eu acho que qualquer outra profissão que eu pudesse tocar as pessoas de alguma forma, qualquer profissão que eu pudesse emocionar e comunicar. Chef de cozinha ou um músico talvez.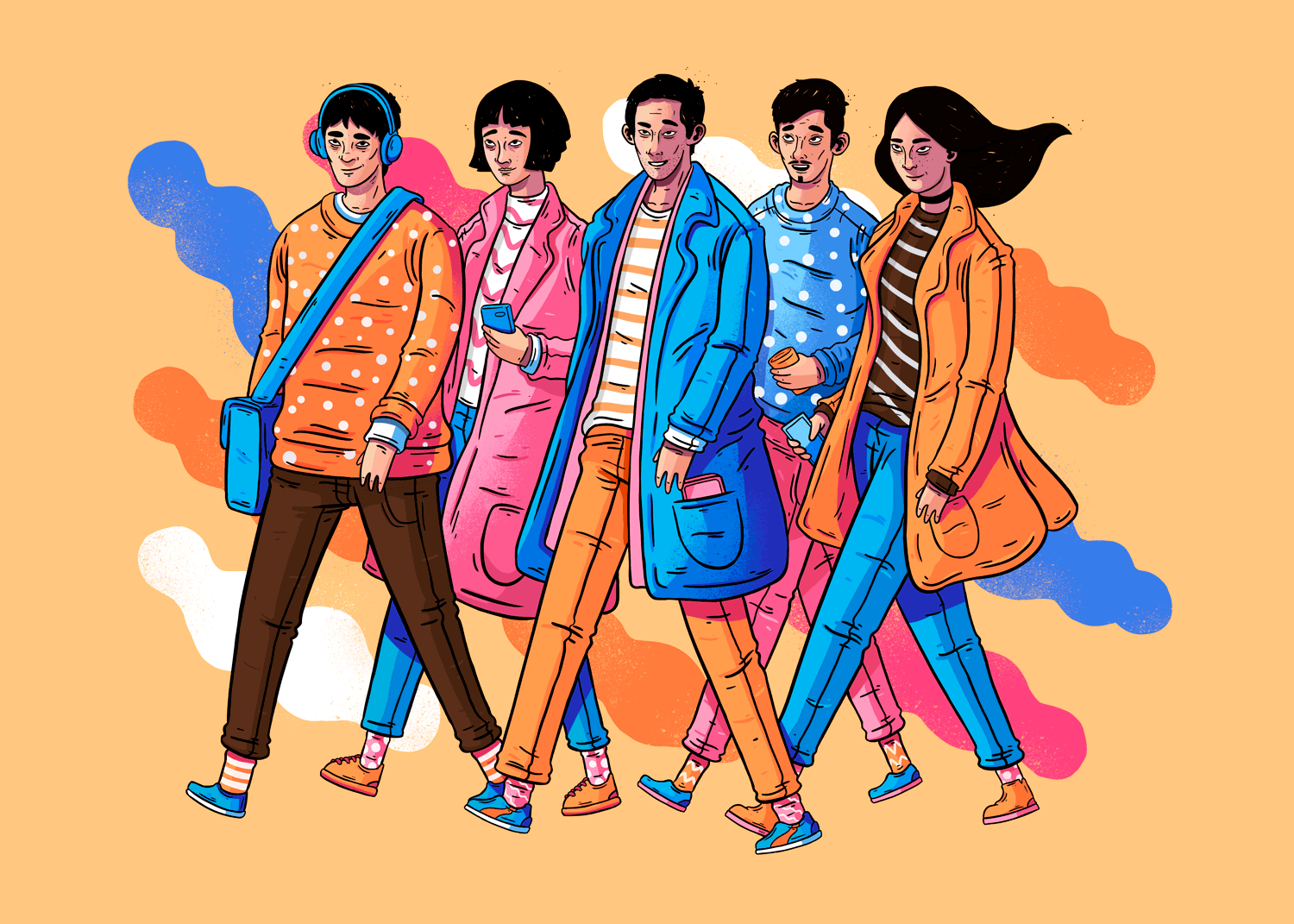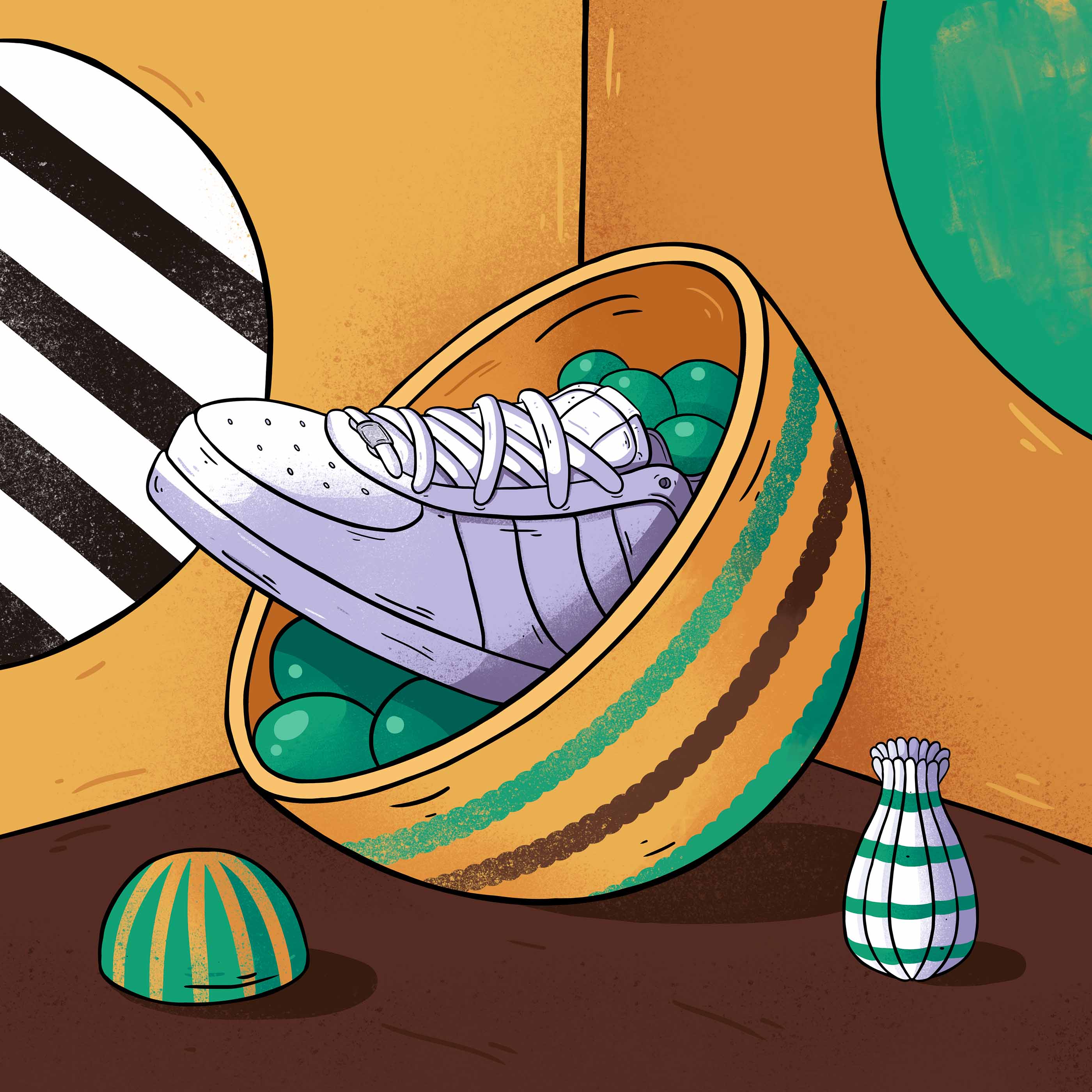 Curated by
@gabidelvalle
, Ballpitmag Curator for Brazil