Instagram:
@lucilabiscione
Website:
www.lucilabiscione.com
1. What's your story? Where are you from?
I was born in Buenos Aires, Argentina and later moved to Germany, Berlin. I started working as a freelance artist and decided to concentrate myself on paper cutting about two years ago, after I moved to Berlin.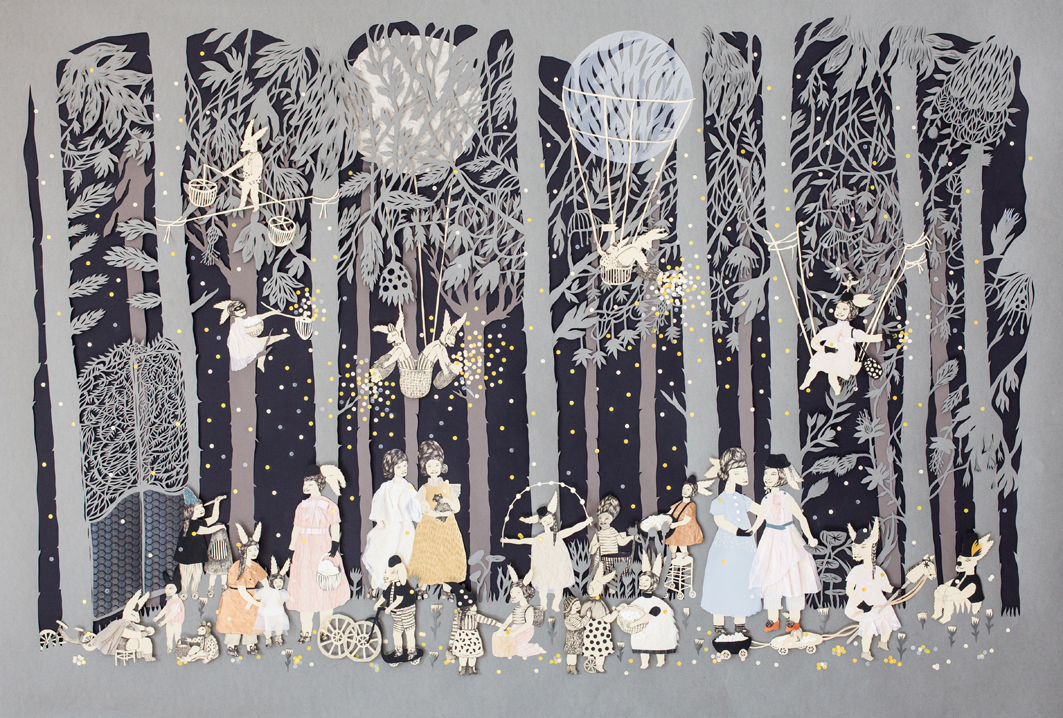 2. Tell us about your aesthetic.
My work consists in drawing and performing the paper cutting art craft. Since I've been working in the paper cutting technique, I started to realize that I was discovering a more personal path. I therefore understood that I was not only able to cut a piece of paper but I could also separate the background figures or that the paper gave me the possibility to work in layers or even transform the background with shadows and with depth. This was the starting point that allowed me to start playing with paper.
3. What is your favourite medium and why?
Right now is paper, us I said, I'm literally playing during the whole process. It makes me feel like a child and I really miss those moments where my mind was so clean, innocent and free. So, paper brings me back to those moments.
4. What is your artistic process like?
I generally draw with two things on my mind, movement and materials. I draw thinking that the characters could be animated or even been brought to life in a stage, as if this was a sketch of something that is going to be built or even materialized in real life.I usually think of the materials, the fabric of the costumes ... or if there are objects, would they be made of wood or rubber? ... or how would they will be held to the structure, where the screws would go?, etc. This is the part that I enjoy the most, is like if I am able to run everything through my imagination and get near to the costumes, touch them, hear the sounds, see how the light would be .... everything like a vivid dream.
5. Who and/or what inspires your work?
My inspiration usually comes from seeking and going through moments lived, that in general are memories that I transform. I have a peculiar way of telling the things that I go through, I do not tell them exactly as they were because I have really mad memory and I forget how things really where. But I always can remember exactly how I feel at that moment, that's why I usually work through the visualization technique, through relaxation I try to enter into the stories that I am going to draw.
6. What role does art play in your life? How does it change the way you view the world?
It helps me to express myself, my feeling, what through the common language I can not externalize. Gives me the possibility to transform the reality exactly how it is and make it possible in a different way.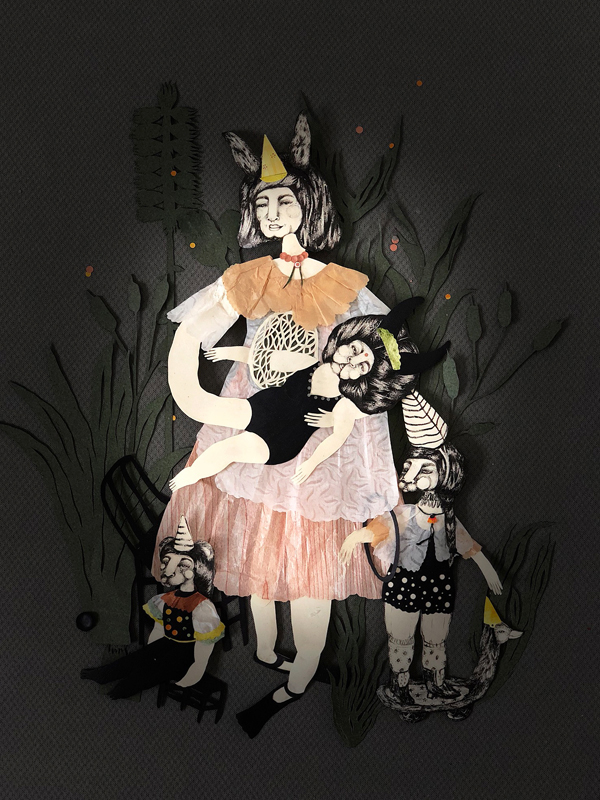 7. Where did you study?
I studied graphic design in the University of Buenos. Then I started looking for courses that could please my personal search and so I came to the drawing. I met a very particular teacher, Silvia Mato, she showed me the way to my interior search, how to be honest with my drawings. I attended her workshop for several years and meet super talented people who blew my mind.
8. Where do you see yourself in five years?
Painting with oil?
9. What about in ten?
Living in between Germany and Argentina, but always drawing.
10. What do you hope to achieve with your art?
I would love to be able to work with theater or big installations that involve movement and costumes.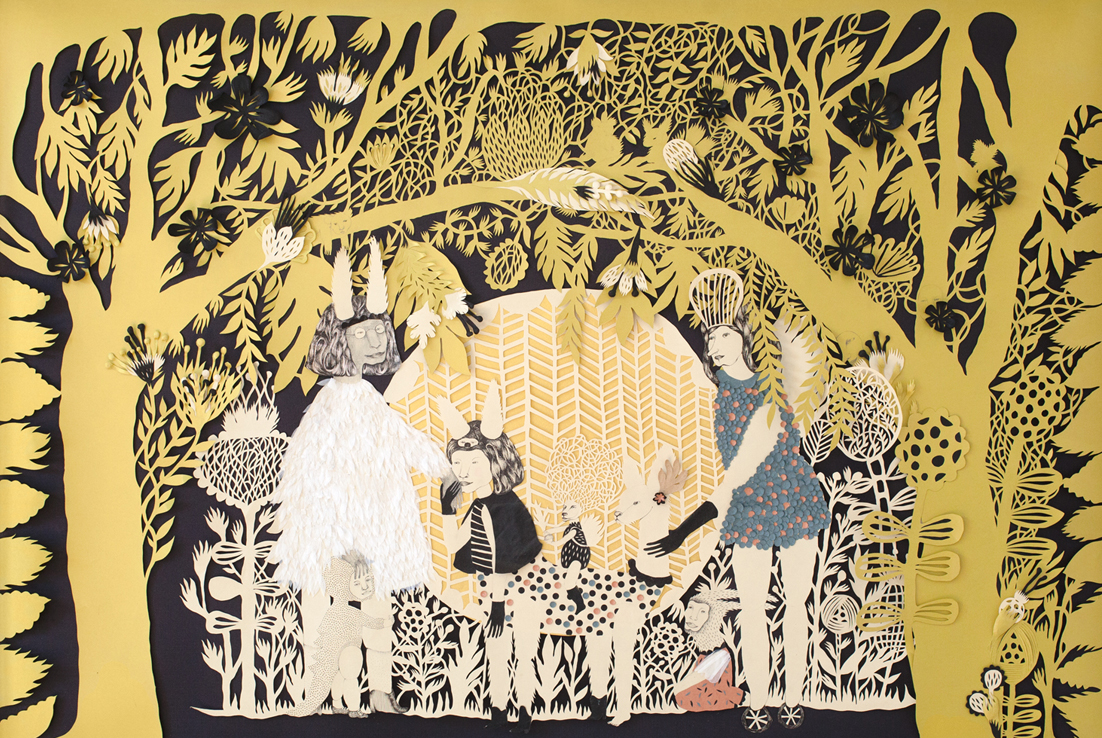 11. Now, tell us a little more about you as a person: what is your favourite food?
Ceviche, in all its combinations
12. Favourite book?
In the Country of Last Things, Paul Auster.
13. Favourite genre of music?
Indie rock
14. What are your hobbies?
Eating, running, drinking, traveling, living!
15. If you weren't an artist, what would you be?
A dog, with the peculiarity that he likes to eat fish.