Instagram:
@luebert
Behance:
www.behance.com/luebert
Website:
www.luebert.com
1. What's your story? Where are you from?
Hola, my name is Pablo and I'm a chilean drawer and illustrator. I live with my partner and our kid in Pucón, a little town south of Chile and almost everything. Hola, mi nombre es Pablo, soy dibujante e ilustrador chileno. Vivo con mi pareja nuestro hijo en Pucón, un pequeño pueblo al sur de Chile y de casi todo.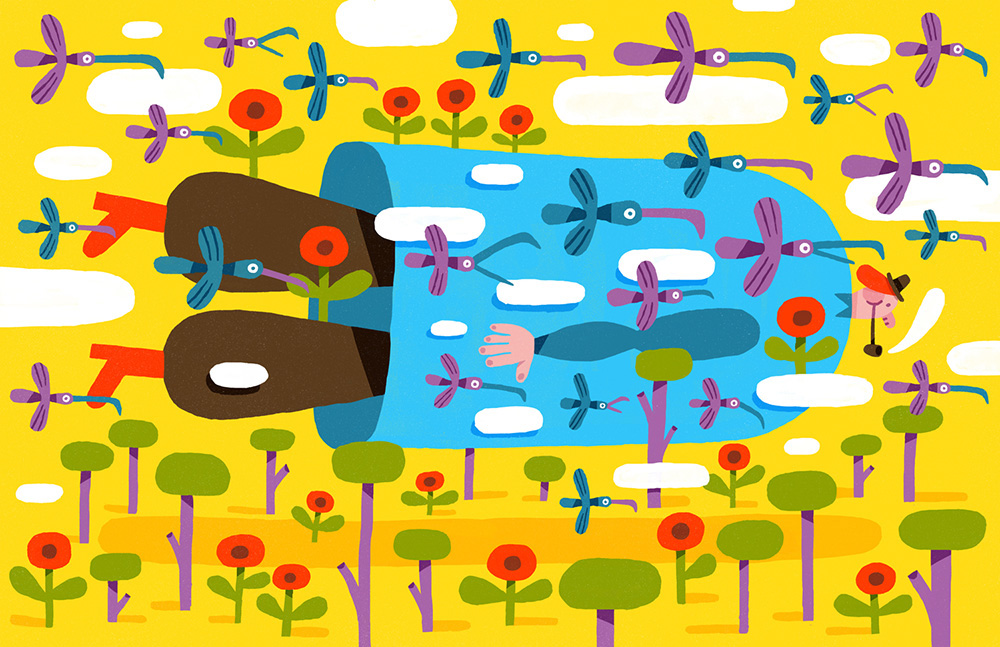 2. Tell us about your aesthetic.
Colorful, uncomplicated, weird and upbeat. Colorido, simple, raro y optimista.
3. What is your favourite medium and why?
Although my work is mostly digital my mind is always in my sketchbooks, it is my most personal and creative space. Aunque mi trabajo es casi todo digital mi mente siempre está en mis cuadernos, es mi lugar más personal y creativo.
4. What is your artistic process like?
It is kind of a mess and all over the place. Always some of drawing, some of thinking and some of randomness. Es un poco un desorden y un poco por todas partes. Siempre tiene algo de dibujo, algo de pensar y algo azaroso.
5. Who and/or what inspires your work?
Sometimes its a movie, a drawing from someone, a sound, boredom or maybe a book. Anyway, I prefer to observe and work than to be inspired. A veces es una película, un dibujo de otra persona, un sonido, el aburrimiento o quizás un libro. De todas formas prefiero observar y trabajar a que algo me inspire.
6. What role does art play in your life? How does it change the way you view the world?
I think art is the way I understand and express myself in the world. In a way its how I view the world. Creo que el arte es mi forma de entender y expresarme en el mundo. De cierta forma es la forma en que veo el mundo.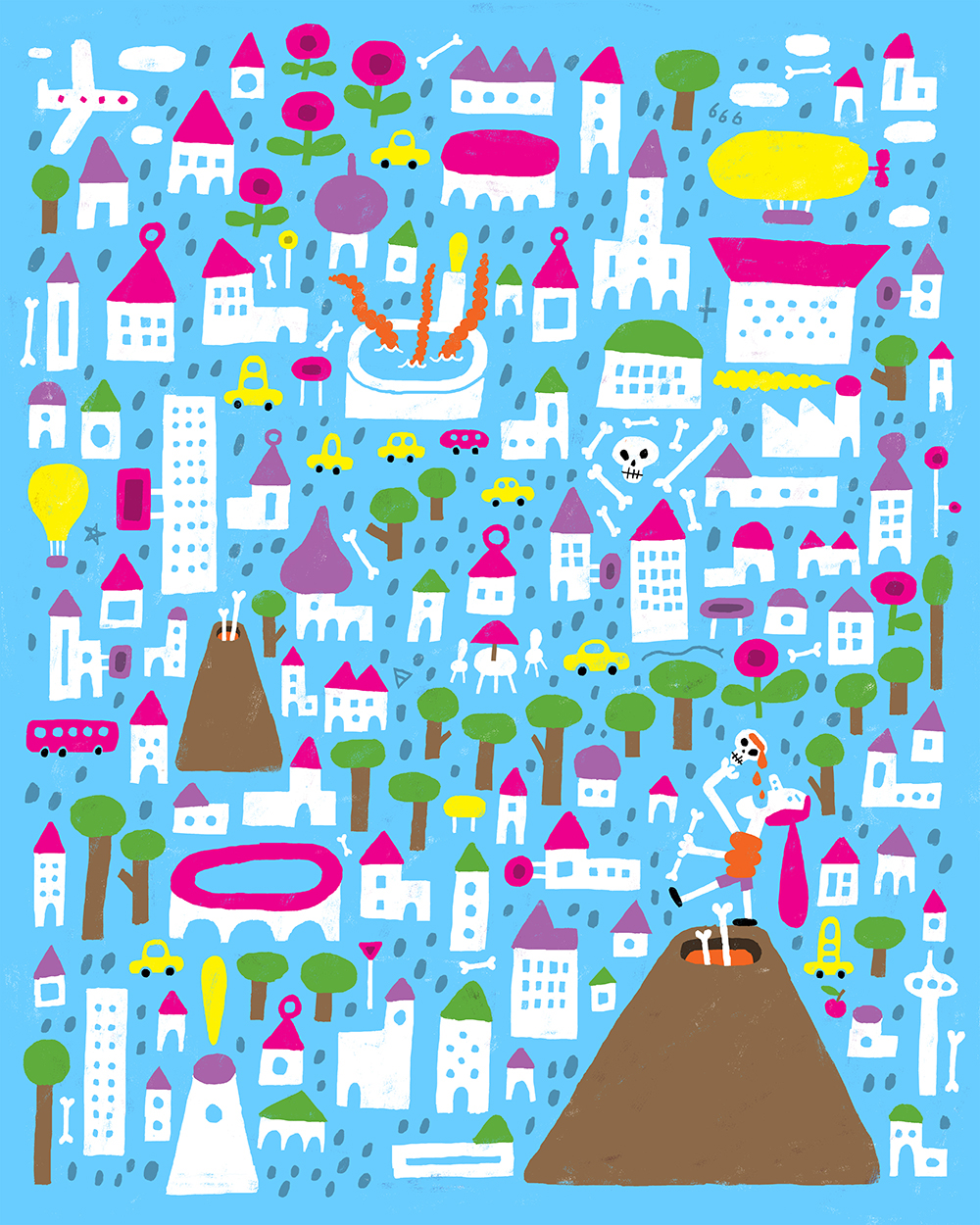 7. Where did you study?
Firstly I studied philosophy at Universidad de Chile and then Graphic Design at UDP here in Chile. Primero estudie filosofía en la Universidad de Chile y luego diseño gráfico en UDP aquí en Chile.
8. Where do you see yourself in five years?
I hope to be more relaxed and less worried. Espero estar más relajado y menos preocupado.
9. What about in ten?
Even more relaxed and less worried. Aún más relajado y menos preocupado.
10. What do you hope to achieve with your art?
Change the world but I'm ok with a little smile or make something nice. Cambiar el mundo pero estoy bien con una pequeña sonrisa o hacer al bonito.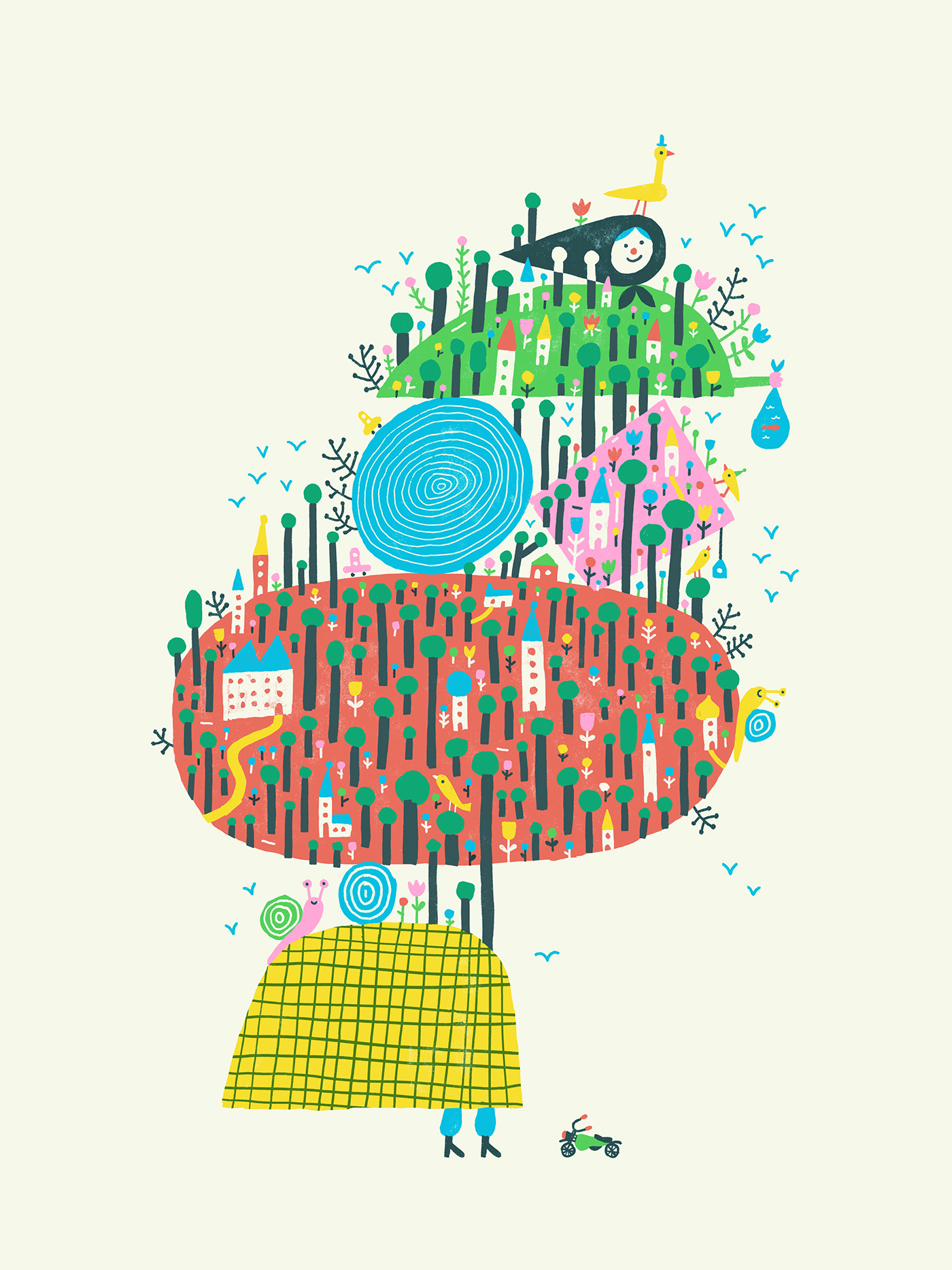 11. Now, tell us a little more about you as a person: what is your favourite food?
Cheese and everything with cheese. Queso y todo lo que tenga queso.
12. Favourite book?
My all-time favorite book is Tales, Fables and everything else is silence by Augusto Monterroso. Mi libro favorito de todos los tiempos es Cuentos, Fábulas y lo demás es silencio de Augusto Monterroso.
13. Favourite genre of music?
I'm really into very chill jazz. Maybe jazz with a little of blues and a little of bossa nova. Me gusta mucho el jazz más relajado. Quizás jazz con un poco de blues y un poco de bossa nova.
14. What are your hobbies?
Woodworking and film watching. Cortar madera y ver películas.
15. If you weren't an artist, what would you be?
A pirate or maybe an inventor. Un pirata o quizás un inventor.