Instagram:
@luispins
Twitter:
@luispins
Facebook:
www.facebook.com/luispintoartdesign
Tumblr:
www.tumblr.com/blog/luispintos
Website:
www.luispintodesign.com
1. What's your story? Where are you from?
I'm a graphic designer-illustrator from Mexico and now I'm living in Guatemala. I've always been passionate about illustration & drawing since I was very little. I was the kind of kid that tended to have his school notebooks full of doodles instead of class notes.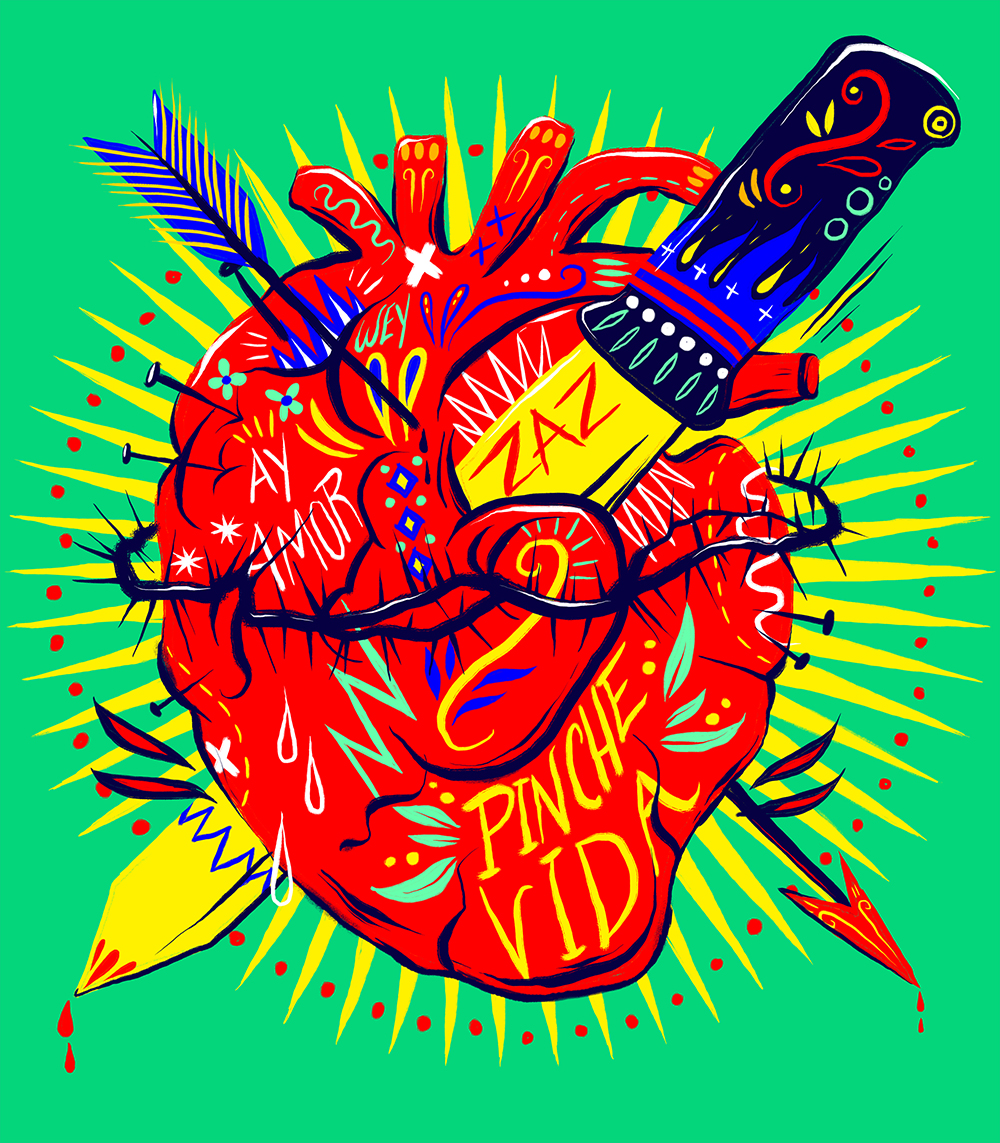 2. Tell us about your aesthetic.
I tend to describe my "aesthetic" as colorful & symbolic, with a strong sense of magic realism/surrealism as inspiration.
3. What is your favourite medium and why?
Usually, my favourite medium is ink (with pencil & paper) because your mind is completely focused on each stroke & detail but nowadays I've been working a lot with both traditional & digital media. In my perfect world, I want to create a balance between them. That's my constant battle and I love to discover new things with each project that I take.
4. What is your artistic process like?
My artistic process comes mainly from an idea, a concept or a theme that I want to explore. Once I'm happy with it I tend to bring up everything that I need to accomplish it. I tend to do my research about what could be an interesting approach to the project. Sketching is a great way to get my ideas straight and focus on what I want. The medium-style can change and are closely linked to the concept of the project.
5. Who and/or what inspires your work?
Since I was very little I've always been very curious about the legends, traditions & folk stories of ancient cultures from Mexico & Latin America. I think that our world is filled with magic, creatures & worlds that we don't know yet. That's why imagination is so important to me (and should be to everyone else). Other things that lift my spirits up are: Mexican muralism, surrealist movement, comics-graphic novels, food & pop culture.
6. What role does art play in your life? How does it change the way you view the world?
Art plays a very important role in my life. It gives me another way to see & appreciate life. That's why I think I never get bored of doing what I do because I'm always on the look-out to make something new that I can share with others.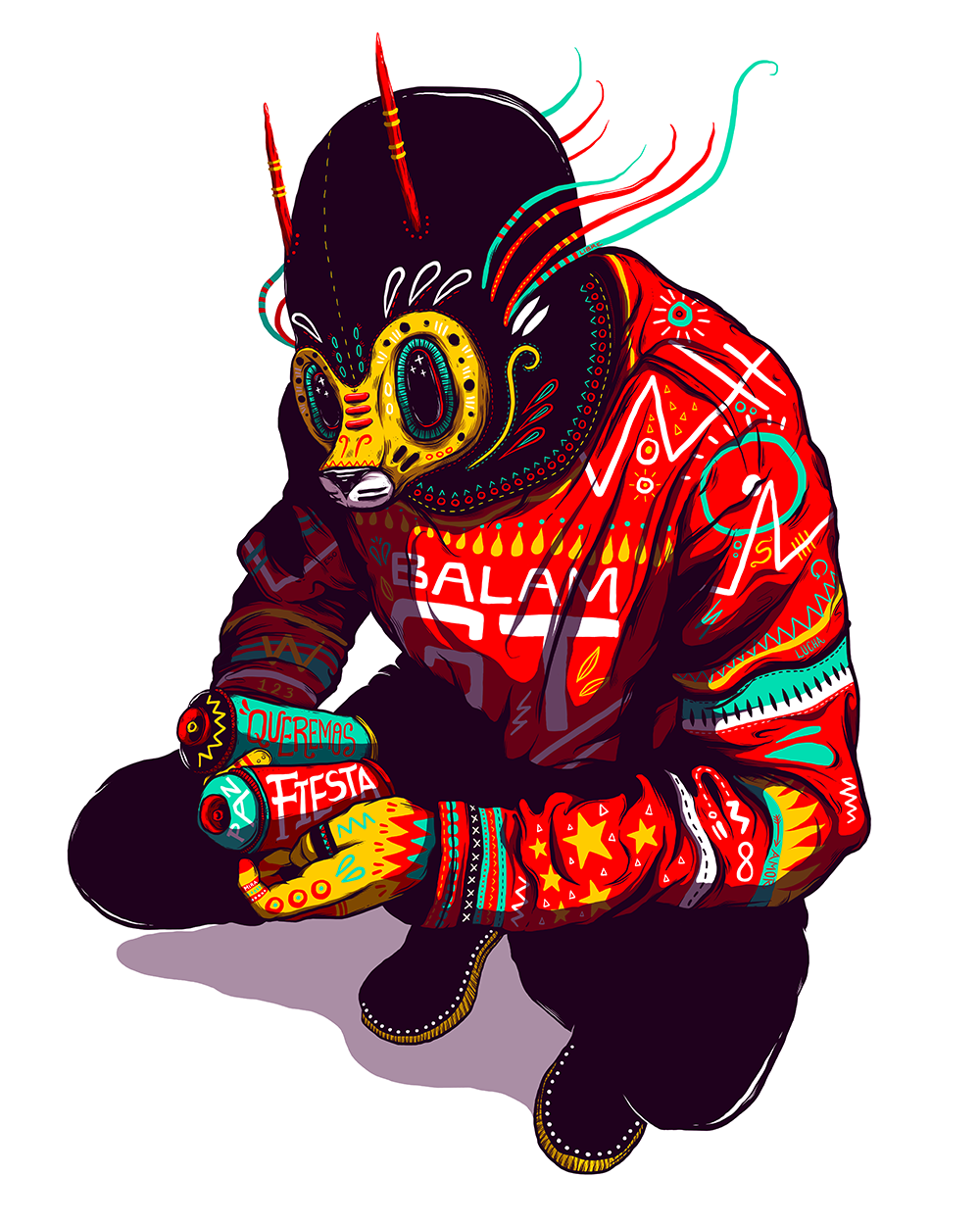 7. Where did you study?
I studied Graphic Design at Rafael Landivar University & plan to continue my studies abroad if an opportunity comes up.
8. Where do you see yourself in five years? Working in an agency?
I see myself working on my own studio making amazing projects with lovely & talented people from around the world. Working in an agency has never been a life goal for me.
9. What about in ten?
I think that in ten years I'll continue to explore new ways to improve my work. Maybe I'll get a bit crazier or a robot will be assisting me. Who knows? I try & love to live in the present. Everything is going to be fine.
10. What do you hope to achieve with your art?
Connect with people and share all the things that I love with them. For me, it's very important to have a voice & inspire others. Otherwise, my work wouldn't have any purpose.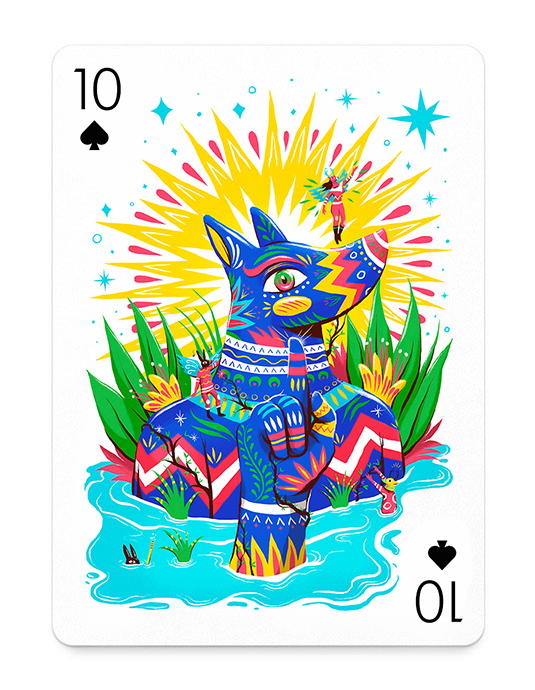 11. Now, tell us a little more about you as a person: what is your favourite food?
That's an interesting question. I would say "ceviche" (if you haven´t tried it you should) and homemade "enchiladas suizas".
12. Favourite book?
"Animalario" by Julio Cortázar. Crazy-surrealist short stories about animals.
13. Favourite genre of music?
I really love to hear folk & world music.
14. What are your hobbies?
I love to read short stories & tales. I also love movies, play guitar, cook & travel.
15. If you weren't an artist, what would you be?
I would be a chef. That's another way to be an artist right? I really love food. Without it, I wouldn't be able to do what I do.