Instagram:
@lukerenoe
Flickr:
www.flickr.com/photos/lukerenoe
Website:
www.Lukerenoe.com
1. What's your story? Where are you from?
Born and raised in Denver, CO, other than a few years on the East Coast. Currently living in Denver.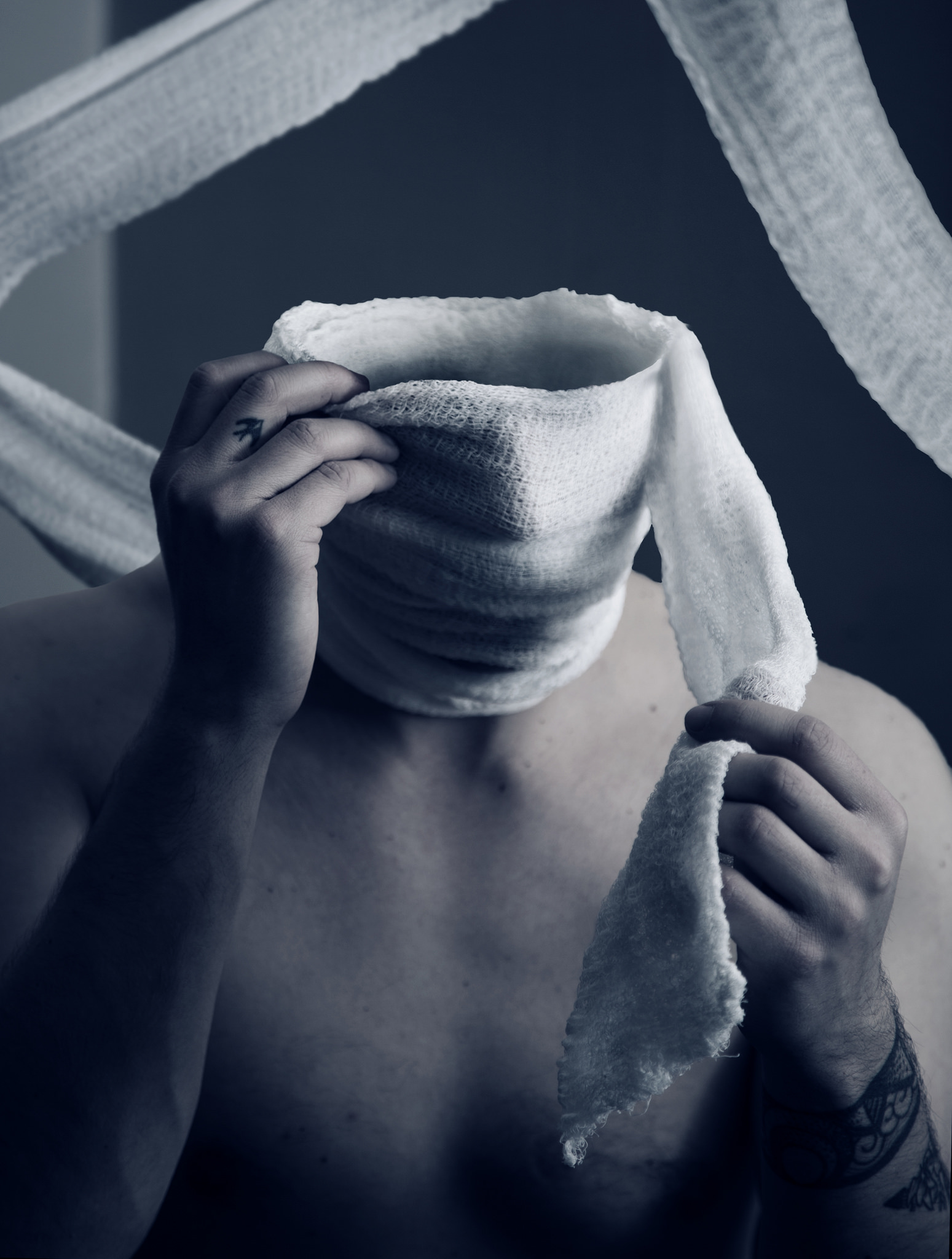 2. Tell us about your aesthetic.
I like to make cinematic, surrealistic, ethereal images that exaggerate an emotion. Sometimes they end up being pretty dark, but such is life.
3. What is your favourite medium and why?
Digital Photograph + Photoshop. I've always loved drawings and paintings and movies and music, but I never had any skill whatsoever in those mediums. I finally found out I was a decent photographer and extremely patient in post processing. So I developed a love for Photoshop and photo manipulation.
4. What is your artistic process like?
Some of my best work has been off the cuff, last minute, "oh I could make a cool image here" kind of stuff. Ideally, though, I'd plan ahead: make a sketch, scout a location, etc… And I've done it that way too and it's usually way easier and often pays off. Honestly, most of my imagery is 30% photographing and 70% photoshopping. Sometimes I don't even know what my final image is going to look like, it just comes together in Photoshop. Right now a lot of my work feels rushed because I am pumping out an image a day for a 365 project.
5. Who and/or what inspires your work?
Oh man. Tons of things inspire me. Other visual artists especially: Alex Stoddard, David Talley, Ryan Muirhead, Nicholas Bruno (just a few I've been looking up to recently, there's too many to name). Also music and a lot of movies. I'm a sucker for cinematography. To name a few, I'm a HUGE fan of Wes Anderson and Tarantino films. I listen to music every chance I get, also. I think that often sparks ideas.
6. What role does art play in your life? How does it change the way you view the world?
I don't know, I guess it's how I relax. I was recently on vacation, where I went a week without creating a photograph while I was in one of the most beautiful places I've seen. I couldn't truly enjoy it. It was almost claustrophobic, not having my camera with me and not looking through the lens. So I suppose you could say that art and making art plays a huge role in my life. It changes the way I view the world entirely. Sometimes I just stare at a place or thing for far too long, thinking of how I could use it in a photo. I try to bring my camera with me everywhere and it often pays off. Whether I capture a moment I never would have, or (more likely) I add to my inventory of clouds, skies, buildings, animals, textures, etc. that I can use in other photo manipulations down the road.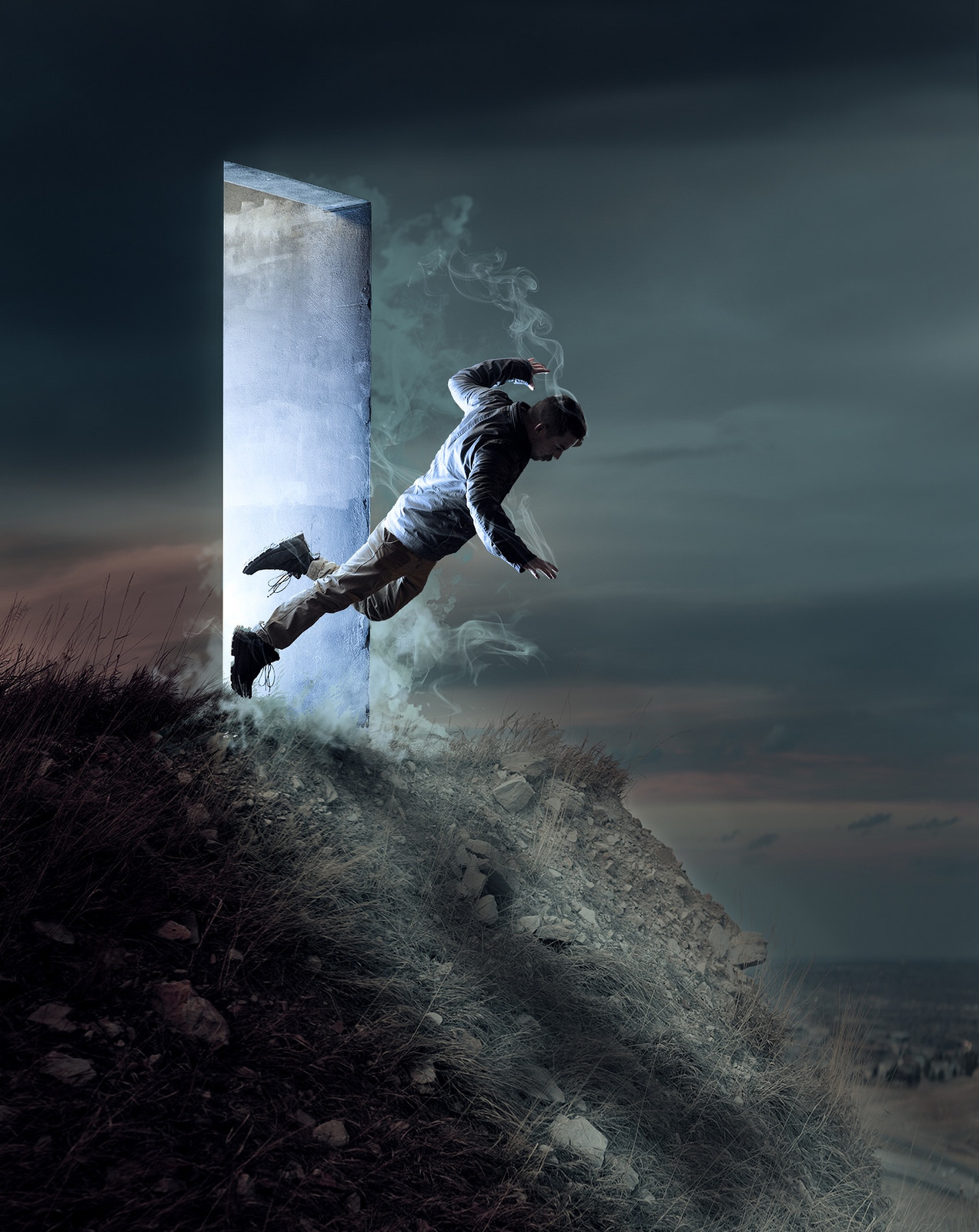 7. Where did you study?
Rocky Mountain School of Photography.
8. Where do you see yourself in five years? Working in an agency?
That'd be cool. I would like to be fully supporting myself with my art by then.
9. What about in ten?
Hopefully I'll be making imagery that I'm truly proud and content with. And ideally making a living doing it.
10. What do you hope to achieve with your art?
I hope to make such striking images that take the viewer slightly by surprise and cause them to stop, scroll back up, and take a second look. I want them to connect with my imagery and feel like maybe it's expressing an emotion or feeling that can't be put into words. All of what I just said sounds so cliche, but I don't know how else to say it.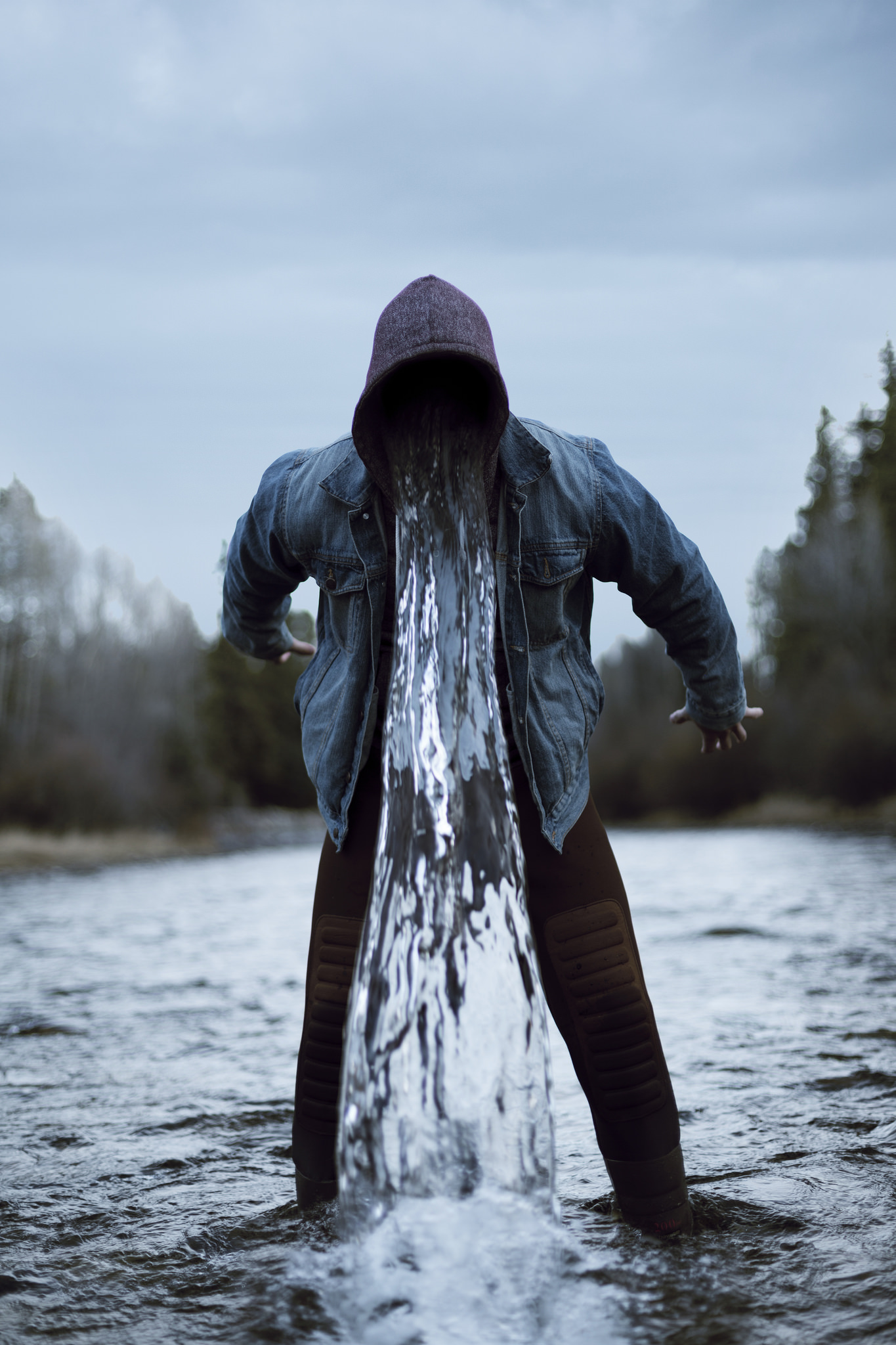 11. Now, tell us a little more about you as a person: what is your favourite food?
I love sushi. If I had to pick that's probably the answer.
12. Favourite book?
Not sure. I don't read as much as I used to unfortunately… I've always enjoyed Cormack McCarthy's novels and Edgar Allan Poe's poetry.
13. Favourite genre of music?
I like a lot of different music. To name a few of my favorite artists over vastly different genres: Bon Iver, The Chariot, Listener, Brand New, Andrew Bird.
14. What are your hobbies?
I really don't do much other than make images and work my day job right now. I'm currently smack in the middle of a 365 project (184/365) where I've been attempting to make an original image every day for a year. It's been one of the greatest and most challenging learning experiences and I think every artist should try it at some point.
15. If you weren't an artist, what would you be?
That's tough. I have no idea. A hermit, probably.