Instagram:
@lunchtimedoodle
Website:
inesjaloto.weebly.com
1. What's your story?Where are you from?
My name is Maria Inês Jaloto Amaral, and I was born and lived until very recently in a town close to Porto, Portugal. I knew that I wanted to work with books since I was 14. After a lot of ups and downs, I now live in London and work as a graphic designer at a children's book publisher.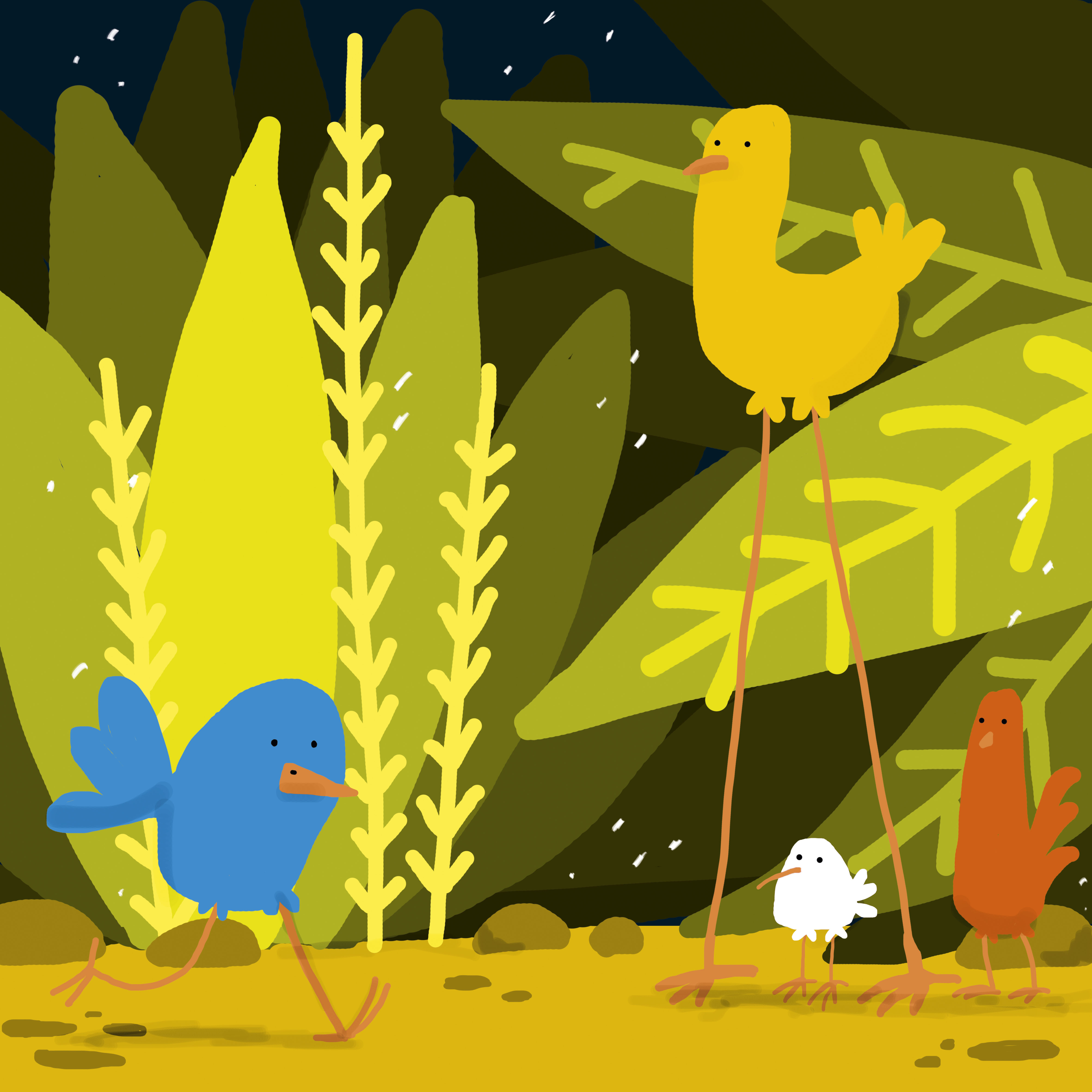 2. Tell us about your aesthetic.
I like to play with unusual or unexpected situations, and hopefully make people laugh. I use bright colors, and black contouring lines, probably because I read comics so much.
3. What is your favourite medium and why?
I don't have a favourite medium and that has been one of my biggest difficulties while trying to establish my aesthetic as an illustrator. That's why I even have 2 Instagram profiles, one for traditional materials (gouache, ink, colour pencils) called @inesjaloto, and this one (@lunchtimedoodle) for digital art.
4. What is your artistic process like?
My digitaI work is very spontaneous and fast, because I do it mostly at lunch time, or before leaving work. I stare into space for a bit, coming up with an idea in my head. Afterwards, I sketch it very quickly and then refine it from there. Traditional media work takes longer, and I usually have to sketch a lot more before going to the light box to transfer the sketches into the final art piece.
5. Who and/or what inspires your work?
I'm influenced by French/ Belgian comics, manga, and Calvin & Hobbes. I also like movies that create alternative dimensions based on reality, like the ones by Miyazaki or Jaqcues Tati. But I think my best ideas come from the news or everyday situations, like seeing a one-legged bird at the bus station, or an old lady carrying her shopping bag.
6. What role does art play in your life? How does it change the way you view the world?
I can't stop drawing. Whenever I see something funny, or my head is too full of thoughts, I draw. So it's as if I saw everything in my life through the illustrations it could become.
7. Where did you study?
I got my degree in Graphic Design and Advertising at the Industrial Studies and Management School in Porto, and then the MA in Illustration: Authorial Practice, in Falmouth, UK.
8. Where do you see yourself in five years? Working in an agency?
Since I really love my current job, I would like to be doing the same in 5 years time. However, I wish that illustration could play a bigger part in my professional life.
9. What about in ten?
In ten years time I want to be back in Portugal, hopefully working as a full-time illustrator, or owning a coffee shop with a small gallery space and an art study!
10. What do you hope to achieve with your art?
I just want to entertain people, extract a laugh, and make them feel better, like when they watch puppies or kittens videos on youtube.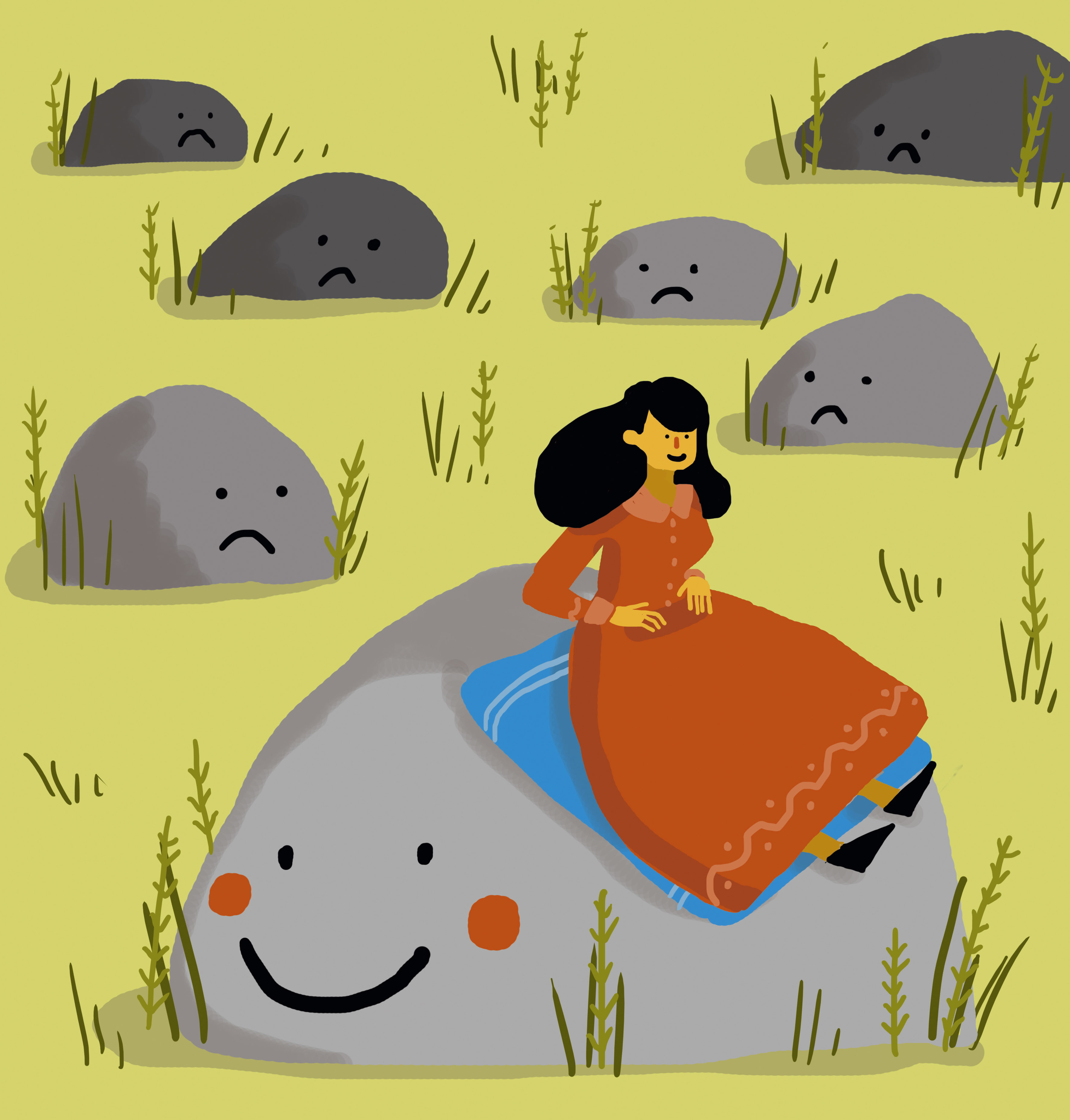 11. Now, tell us a little more about you as a person: what is your favourite food?
Soup and pizza, I could live on it!
12. Favourite book?
Right now my favorite book is 'Our Ancestors' by Italo Calvino.
13. Favourite genre of music?
I love Jazz standards, Soul and Funk. There is nothing better than working while listening Nat King Cole or Stevie Wonders' songs.
14. What are your hobbies?
I go for walks, read a lot comics, and play board games with friends.
15. If you weren't an artist, what would you be?
If I wasn't an artist I would probably have a practical job, for instance as a cook, a hairdresser or a florist.