Instagram:
@ly_painter
,
@coffeestand_inthepainting
Website:
www.ly-m.net
1. What's your story? Where are you from?
I was born and raised in Tokyo. I've been making stuff since I was very small, especially painting. I was learning the basics at the local art school since i was 7, and I'd been figuring out my style gradually.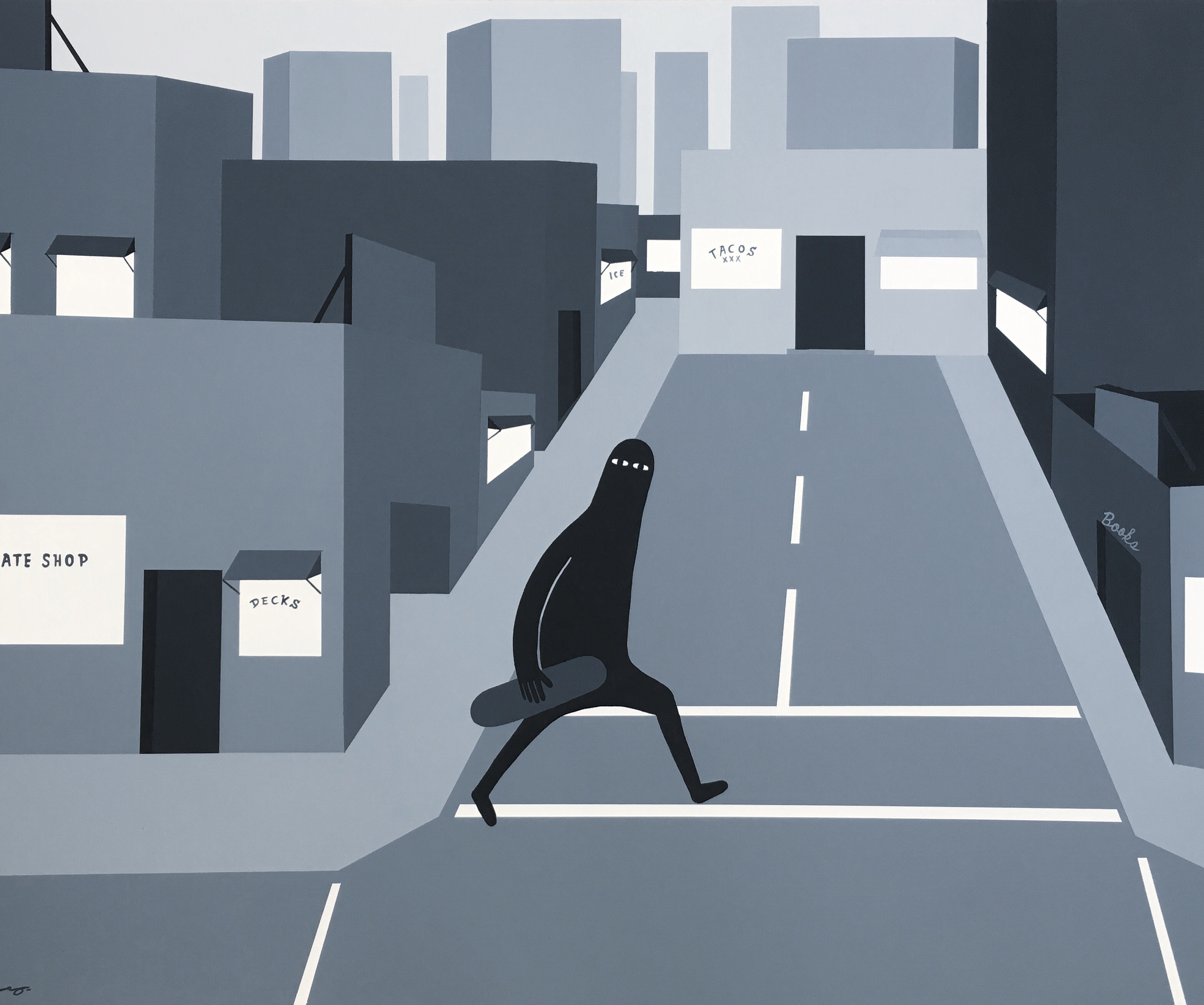 2. Tell us about your aesthetic.
I love black, white and gray. In those colors, I always wander around my imagination. I love landscapes of the cities of the world, which I always paint of. I also love Japanese mountains. Especially Nagano!
3. What is your favourite medium and why?
Paints. All my mural paintings and canvas works are created using the "Hip" colors, Japanese brand. I like their packages too. They're so varied in gray colors, also textures --- matte or gloss. More than anything, the texture of their paint goes along with my world view.
4. What is your artistic process like?
I always start painting when the inspiration comes up —-when the images of actual streets or landscapes I'd seen abroad and those of my imagination from my childhood combined somehow in my head—-.
5. Who and/or what inspires your work?
Landscapes, streets..and my emotion depending on the situation.
6. What role does art play in your life? How does it change the way you view the world?
Art in my life exists only as something to work on. I always paint at my studio, and I feel like it's been digested consistently. For me.. it doesn't feel right to call a "divergence." I don't know why,— It also might be a self-expression—but for me, rather than to be an "expression," it feels more like a "documentation," which I'll never stop. Also, my vision doesn't change that much from my childhood.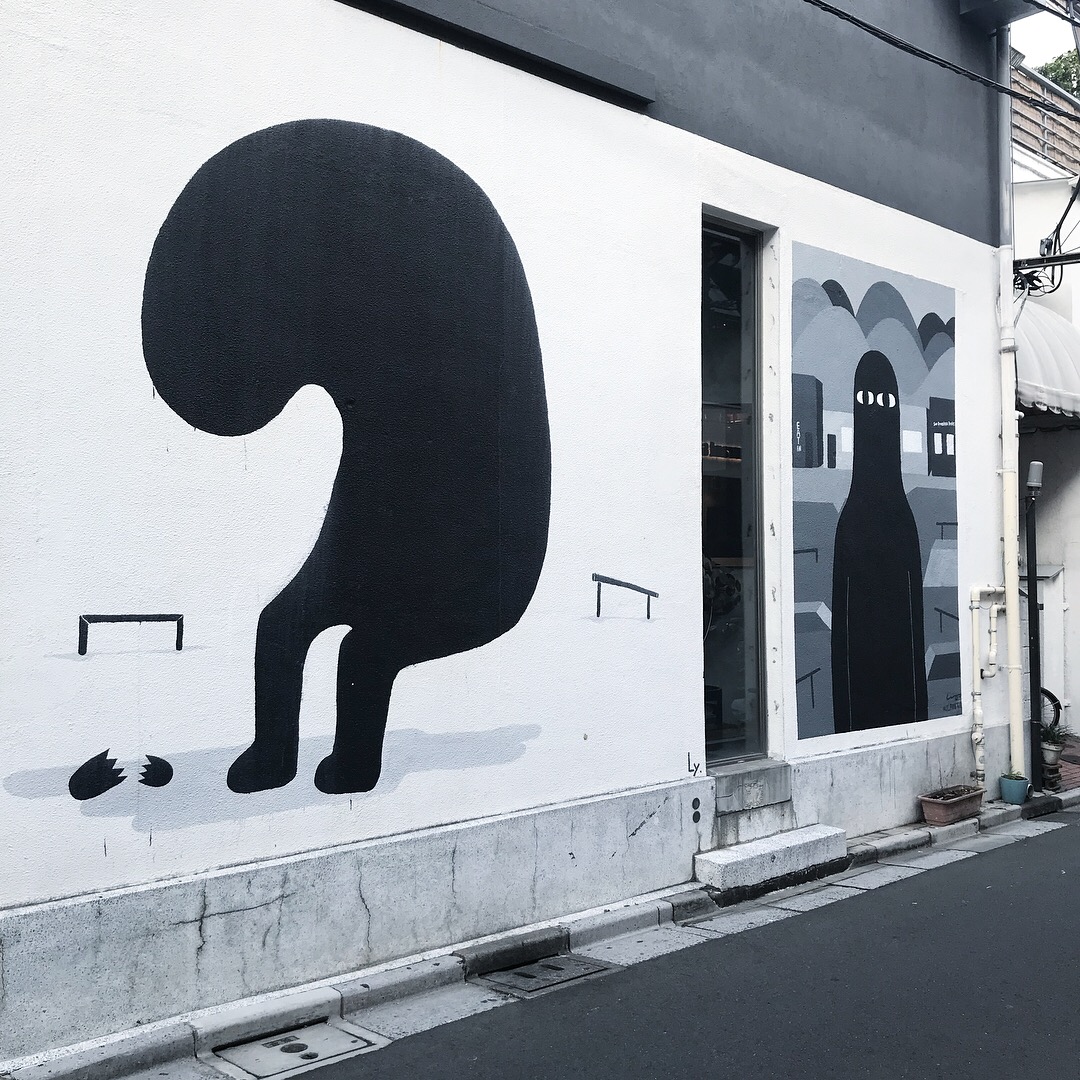 7. Where did you study?
I studied at the local art school since 7 till 17 years old. I didn't major in Art at the University. I saw many of those focusing on dessins just for getting into art Uni or College, that never attracted me.
8. Where do you see yourself in five years?
We'll, in five years I think.. my works are shifting on the next chapter. It seems like my works are gradually changing every five years, so.
9. What about in ten?
I think I'm working out for making bigger mural paintings. As my body gets older I have to have more energy.
10. What do you hope to achieve with your art?
I'm always painting on mural on the streets, and I'm hoping them to blend into the local community. Like just standing there silently, and sometimes give some inspirations or link to the ideas of someone who passes by and sees my work.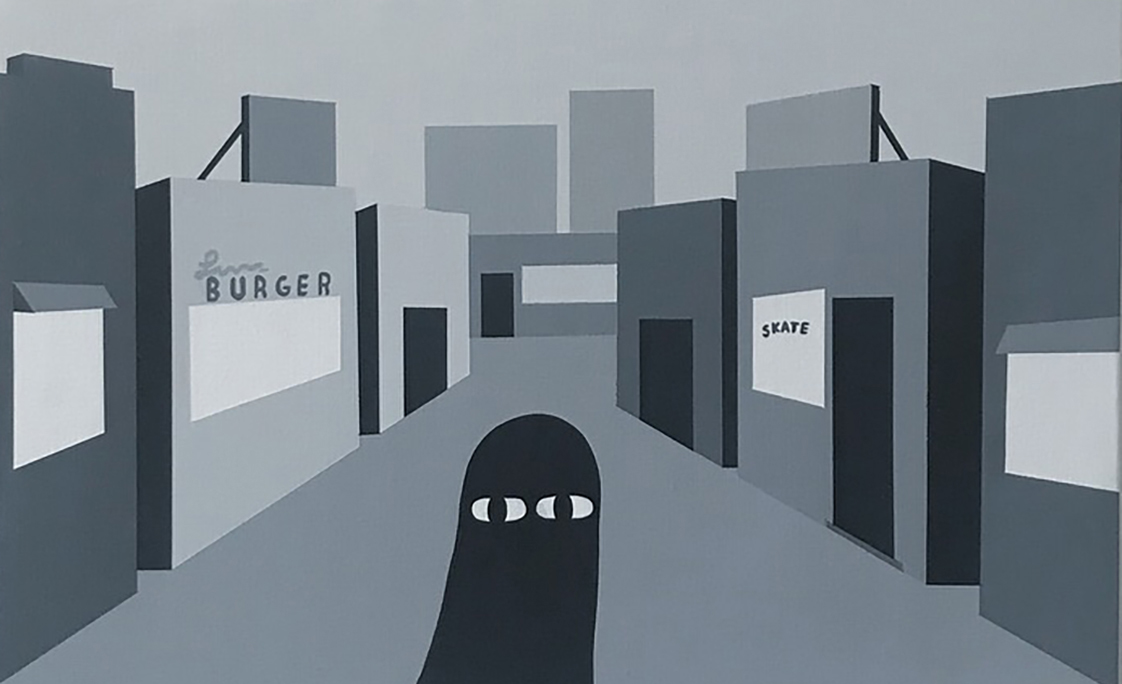 11. Now, tell us a little more about you as a person: what is your favourite food?
Tacos, pizzas, watermelons, Tom yum goong.
12. Favourite book?
A CRACK-UP AT THE RACE RIOTS by Harmony Korine
13. Favourite genre of music?
I don't listen by genres, but I'm listening to Japanese bands called "Vampillia" and "world's end Girlfriend".
14. What are your hobbies?
Taking a walk.
15. If you weren't an artist, what would you be?
Novelist.