Instagram: @lydiaellendesign
1. What's your story? Where are you from?
I was born and bred in beautiful Norfolk and am currently living here again, in a small town where most people are either related to me or know my family!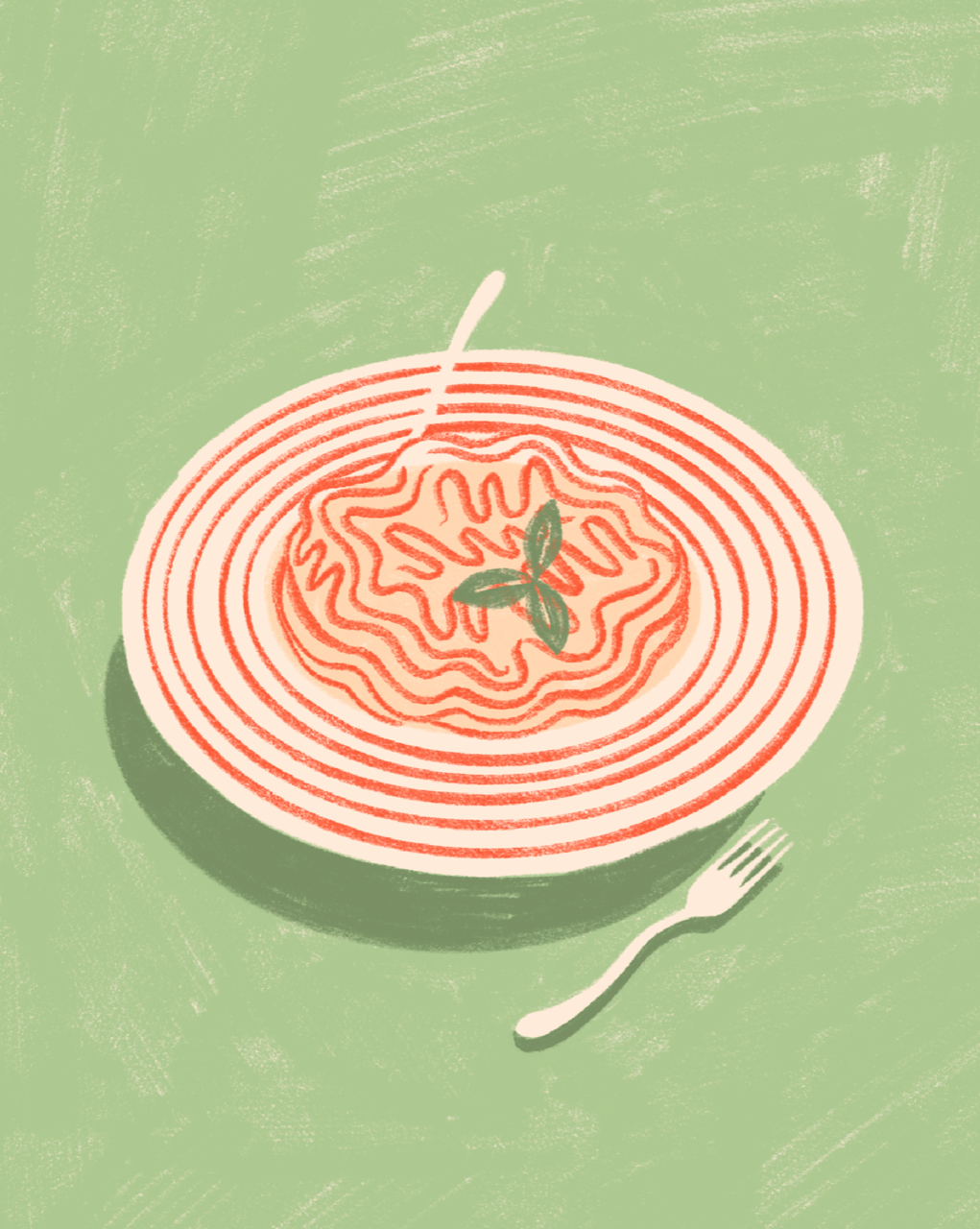 2. Tell us about your aesthetic.
This is a question I ask myself everyday haha.. honestly, I have found such joy in letting go of finding an 'aesthetic' over the last year or so. At the start of lockdown, I decided to just create something every day no matter if I am happy with the result. It has definitely helped me find my most comfortable style which seems to be a soft, warm and sketchy vibe but I also really like to mix it up regularly!
3. What is your favourite medium and why?
Paint! If I could, I would dedicate one day a week to just get all my paints and play all day.
4. What is your artistic process like?
I am constantly taking a ton of photos wherever we go and sketching ideas (never go anywhere without my mini sketchbook) then when we're home I'll put on a good film/album/true crime documentary, zone out and let the creative juices flow, staying conscious of not controlling it too much if there's something in my mind I believe it will come out how it needs to eventually.
5. Who and/or what inspires your work?
Everything I create starts with travel, it's my biggest inspiration! More specifically nature I experience while away from home and all those little serendipity moments when you're exploring with no agenda in a new place. The dream is to capture that feeling in an illustration.
6. What role does art play in your life? How does it change the way you view the world?
I am so grateful to be able to say it's now my job but it is also so much more than that.. it shapes the way I see the world and how I long to make others feel. Just walk with me through a new town and you'll see that my mind is constantly processing potential in different angles and moments and jotting down ideas and taking photos.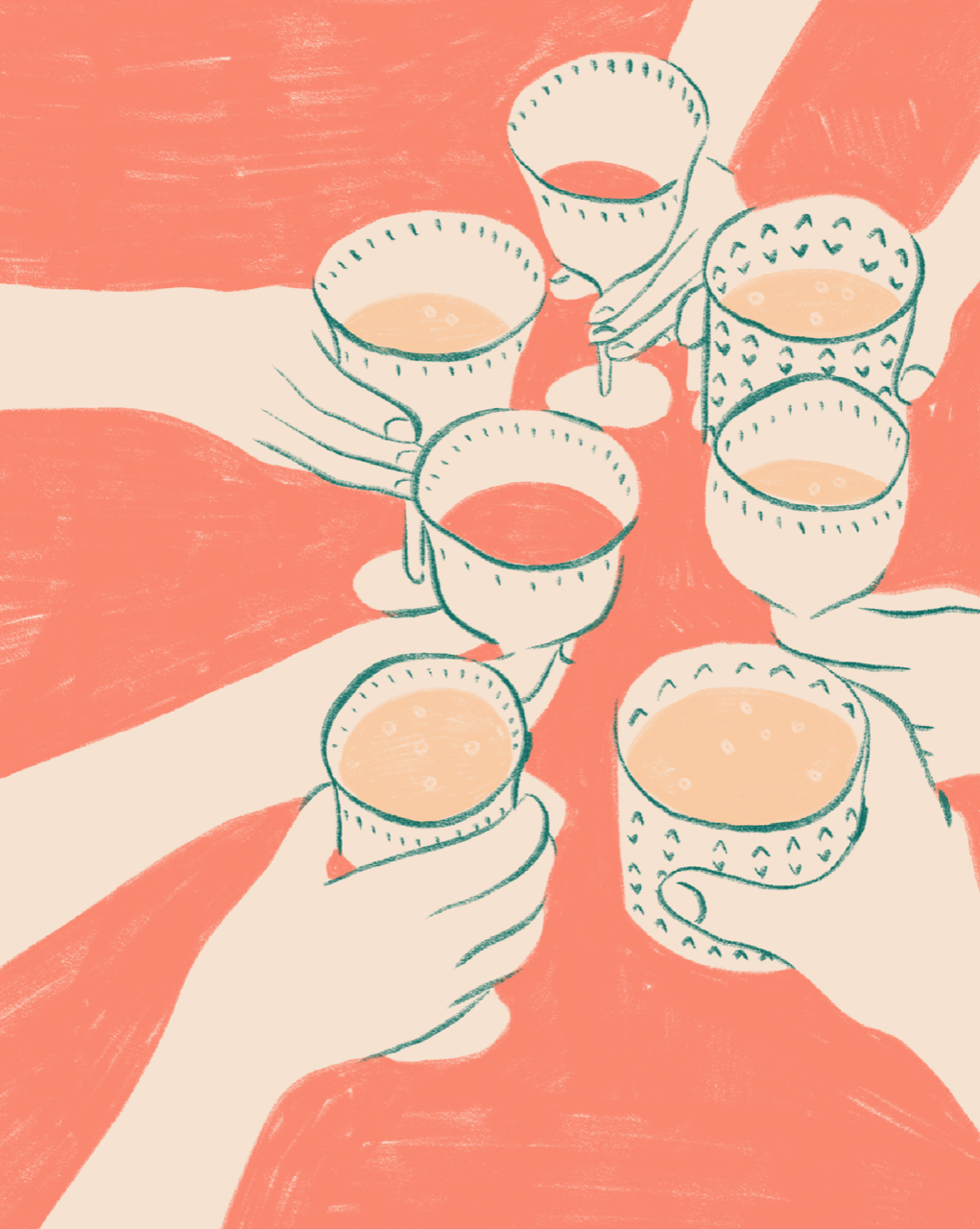 7. Where did you study?
I studied at NUA. First textiles, then changed to illustration but I dropped out after only a year (originally with the intention to go back) but I was already running my business and getting more involved in my second job which is youth working and mental health support and I just didn't have any desire to go back. So I didn't haha.
8. Where do you see yourself in five years?
My husband is from Perth, Australia so we'd like to explore the idea of moving that way eventually. Who knows if that will be permanent but we're open to just going with what feels right each year. A big perk of going over there would be exploring Asia which we would love to do in the next 5 years for sure! Get ready for my Instagram posts to go crazy whenever that happens haha.
9. What about in ten?
Okay.. definitely kids, I would love to think my business will be super secure by then but I'd also love to be running our mental health youth programs more widely, taking that over to Perth would be the ultimate dream as that kind of support is not as accessible over there just yet.
10. What do you hope to achieve with your art?
I hope to make people smile, laugh, think or all of the above and if I can make them feel like they were right there with me in the moment then that's cool too.
11. Now, tell us a little more about you as a person: what is your favourite food?
Has to be ramen, so versatile and I make it at least once a week!
12. Favourite book?
One of the few books I've ever read in my life is called The Ruthless Elimination of Hurry and it changed my life.
13. Favourite genre of music?
Oh, it changes everyday, mostly indie but sometimes I just want a bit of Celine Dion.
14. What are your hobbies?
Cooking, surfing, skiing, paddle boarding, singing.
15. If you weren't an artist, what would you be?
I'd love to think I'd own some kind of food/coffee van, or be a counsellor.. or both!