Instagram:
@ma._mind
Facebook:
www.facebook.com/mamind.de
Behance:
www.behance.net/MaMindDesign
Website:
www.mamind.de
1. What's your story? Where are you from?
Hey. My Name is Maria Martin. I was born in Rudolstadt, a small city in the middle of Germany. Since my last studies (communication design) I've been living in Würzburg (Germany). Ever since I was a child I've wanted to do something creative. So I tried many things like working in a museum, 3 semester of History of Arts, Literature & Religious Studies, education for technical assistant of Design and 3 semesters of art therapy. In my studies of Communication Design I focused on Illustration and graphic design.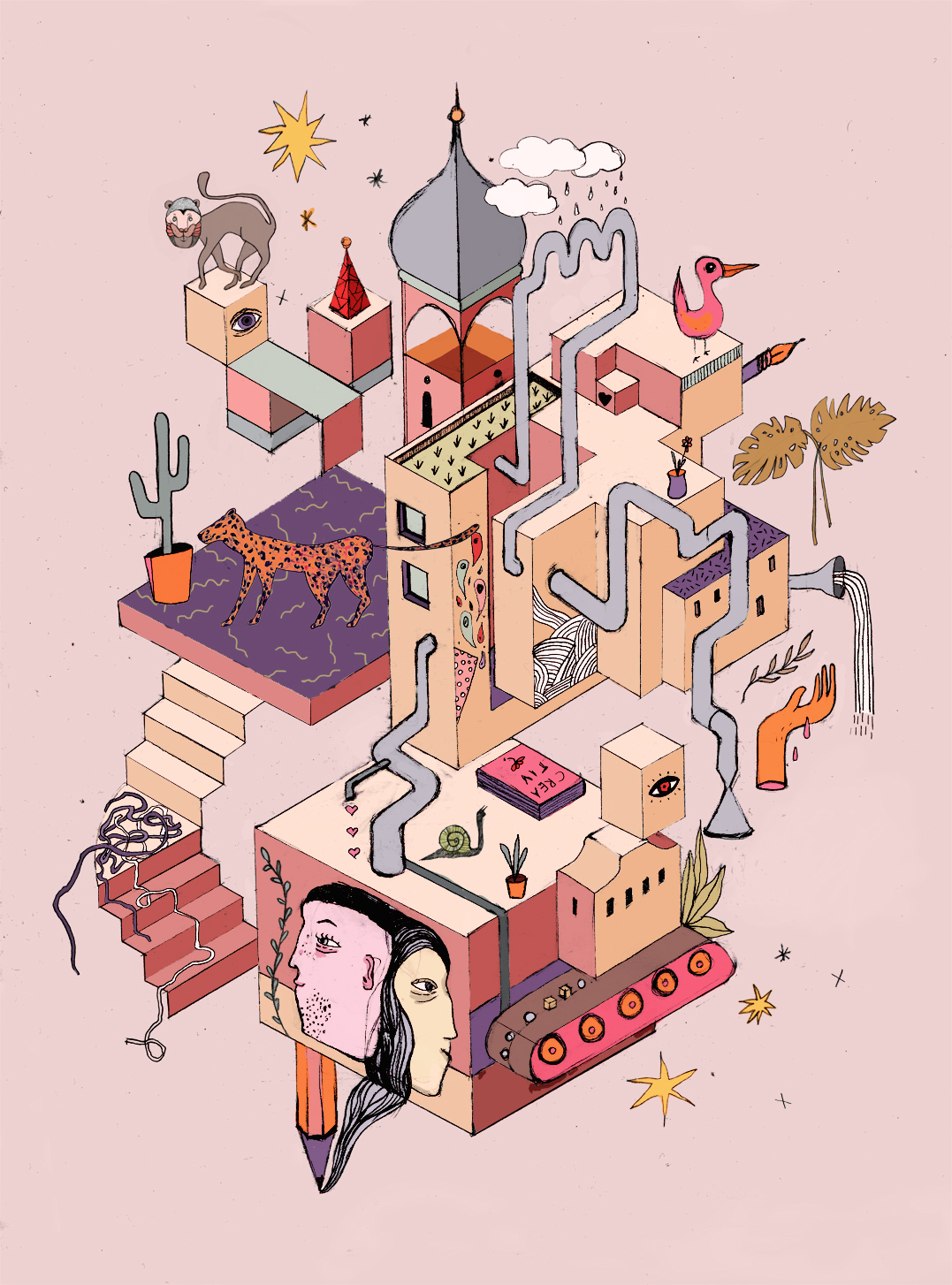 2. Tell us about your aesthetic.
My illustrative style lies between realistic detailed and ‪scrawly‬, as there is something between whimsical and "pretty". I like to experiment with new point of views, lights and textures. In addition to that I want to work more with the abstract styles.
3. What is your favourite medium and why?
I love the good and old pencil. I start almost every artwork with simple pencils. With this medium you can do so many different things like creating different textures, tones and you can erase it.
4. What is your artistic process like?
I always start in an analogous manner. Sometimes I need research for inspirations, sometimes not. Then I sketch my ideas with pencils. After that I decide, if I need some other mediums like watercolor or acryl or coloured pencils. Mostly I finish my work with digital retouching in photoshop.
5. Who and/or what inspires your work?
I take inspiration from life (nature and animals), travels and bizarre encounters. Books and other artists inspire me too.
6. What role does art play in your life? How does it change the way you view the world?
Art is a big part of my life. I grew up with making creative things so for me an artistic outlook is the normal view of the world. I can´t imagine my life without art.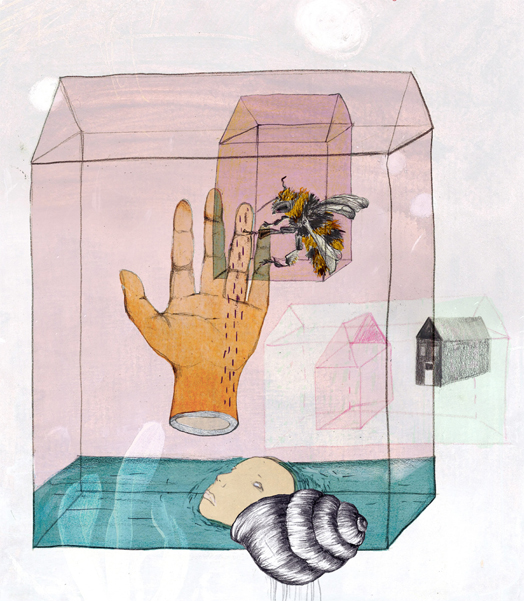 7. Where did you study?
I studied Communication Design 2014 at Würzburg - Schweinfurt, with focus on Illustration and graphic design.
8. Where do you see yourself in five years? Working in an agency?
No agency. I worked in different agencies as a graphic designer. Now I´m really happy as a freelance illustrator. So I hope I can still do this in 5 years time.
9. What about in ten?
Actually I want do this in 10 years, too. :-)
10. What do you hope to achieve with your art?
My pseudonym is ma.mind. I try to share my view of the world through my art. Everything whats on my mind. People should overthink topics when they are looking at my pictures.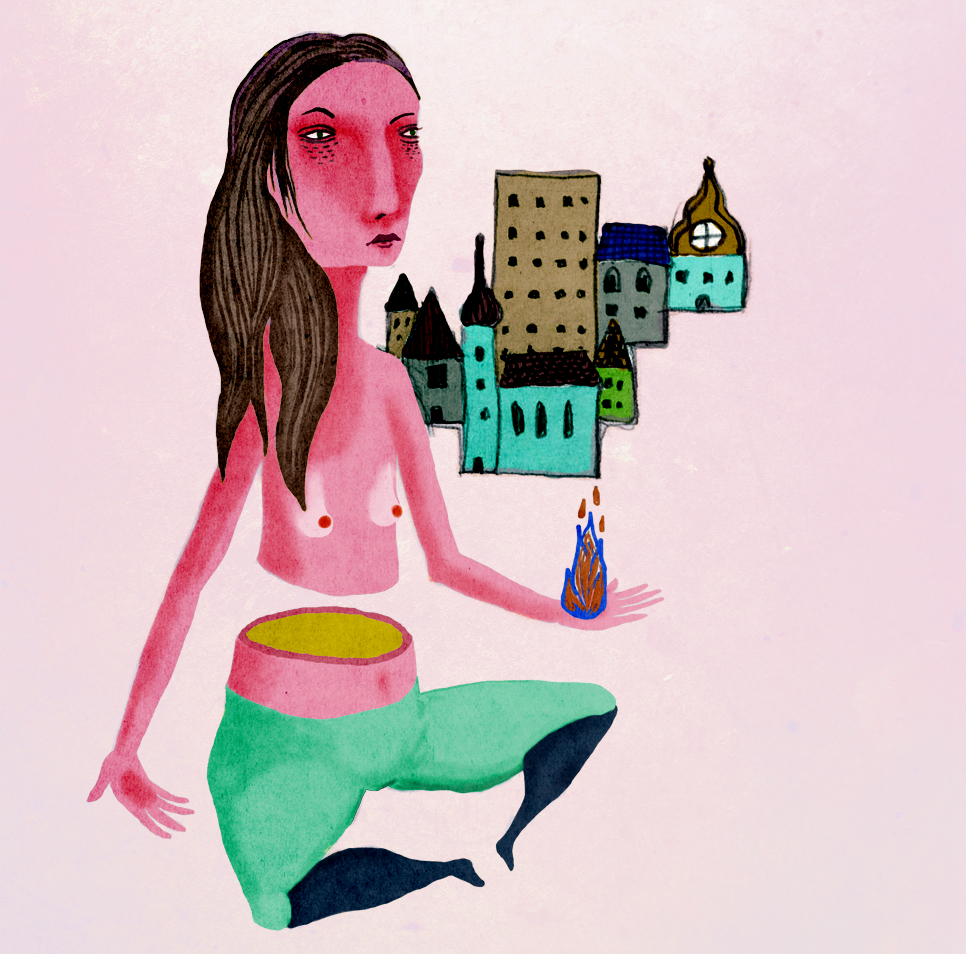 11. Now, tell us a little more about you as a person: what is your favourite food?
I love good food. There are so many delicious things. For example soups, fruits, salads, noodles and and and.
12. Favourite book?
oh and so many great books: When Nietzsche Wept by Irvin D. Yalom, Krabat, books from Ken Follett, Patti Smith, H. Hesse, Paulo Coelho and so on ….
13. Favourite genre of music?
I like 80´s, electro, punk, oldies, blues…..
14. What are your hobbies?
my cats, spending time with my family and friends, sport, my plants, books
15. If you weren't an artist, what would you be?
try to be an artist or hm maybe I would do something with animals :-)