Instagram:
@maddieillustration
Website:
www.maddieillustration.com
1. What's your story? Where are you from?
Hey I'm Maddie! I moved to Australia around 5 years ago but i'm originally from the UK. I've worked as a creative art worker for the past 10 years and also freelance as an illustrator.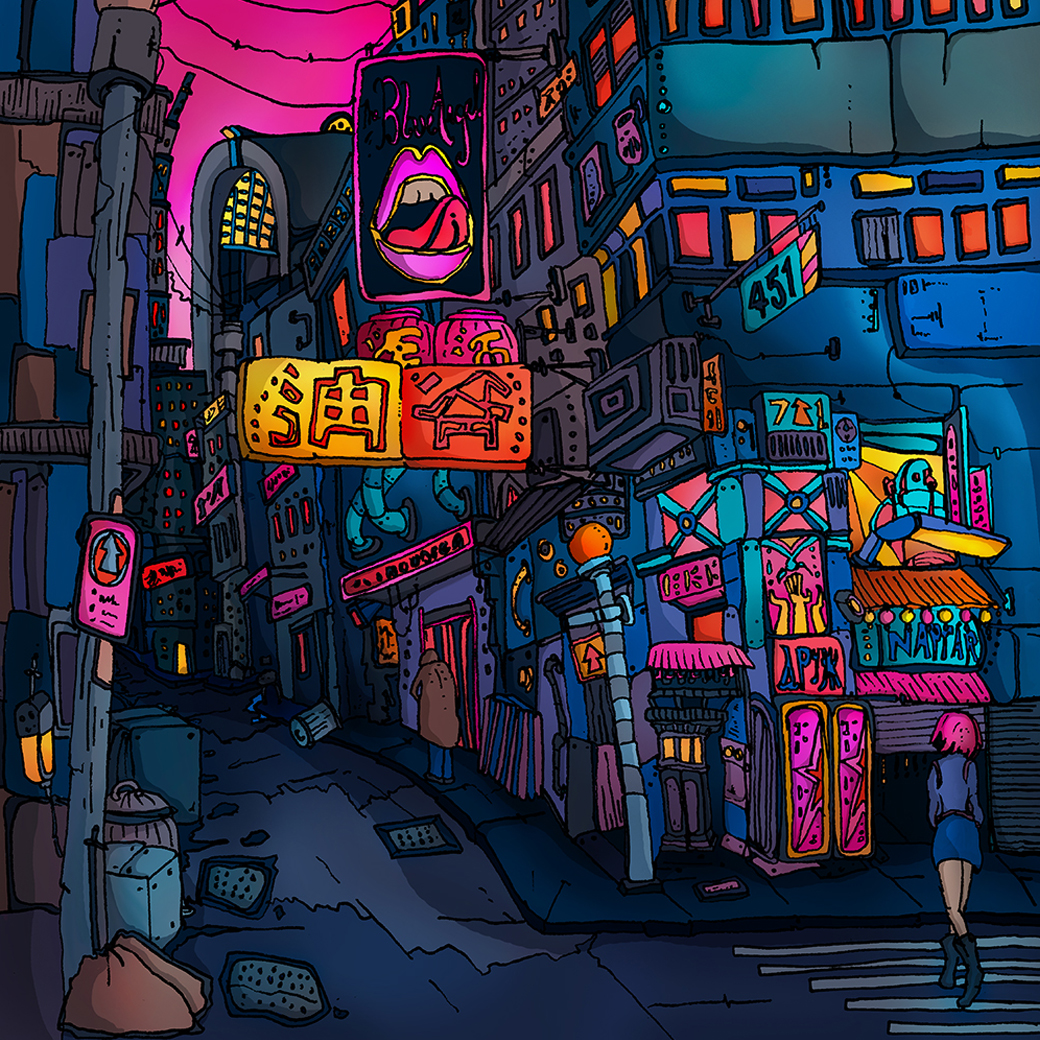 2. Tell us about your aesthetic.
I like to describe my work as wonky lines with vivid colours.
3. What is your favourite medium and why?
Favourite medium is pen and ink. I start sketching out the line work with a basic fineliner pen. After the line work is completed, I take the image into photoshop and begin refining the lines and adding colour. I've recently got a Cintiq Pro tablet and i'm loving the freedom it gives to my illustrations, especially when it comes to detail and colour!
4. What is your artistic process like?
First thing is to make sure I understand the brief and begin pulling out the key points. I then start mood boarding and researching the subject. Next comes preliminary sketches and line artwork. I scan these in and start refining the lines in photoshop. I might add more detail at this stage or maybe redraw some elements on screen. After this I kinda follow a basic comic book colouring process, starting with my flats, then working up shadows and shading.
5. Who and/or what inspires your work?
I love Jamie Hewlett's art, seeing his images of Tank Girl definitely left an imprint on my teenage brain! I'm obsessed by the 70's style images by Ardneks and the vivid futuristic illustrations by Josan.
6. What role does art play in your life? How does it change the way you view the world?
Drawing has always been part of my life. My brother is autistic and one way we used to communicate is through drawing! It helped bridge our worlds and this has shaped me. I look at illustration as a fantastic way of communication and art as a wonderful way to express yourself!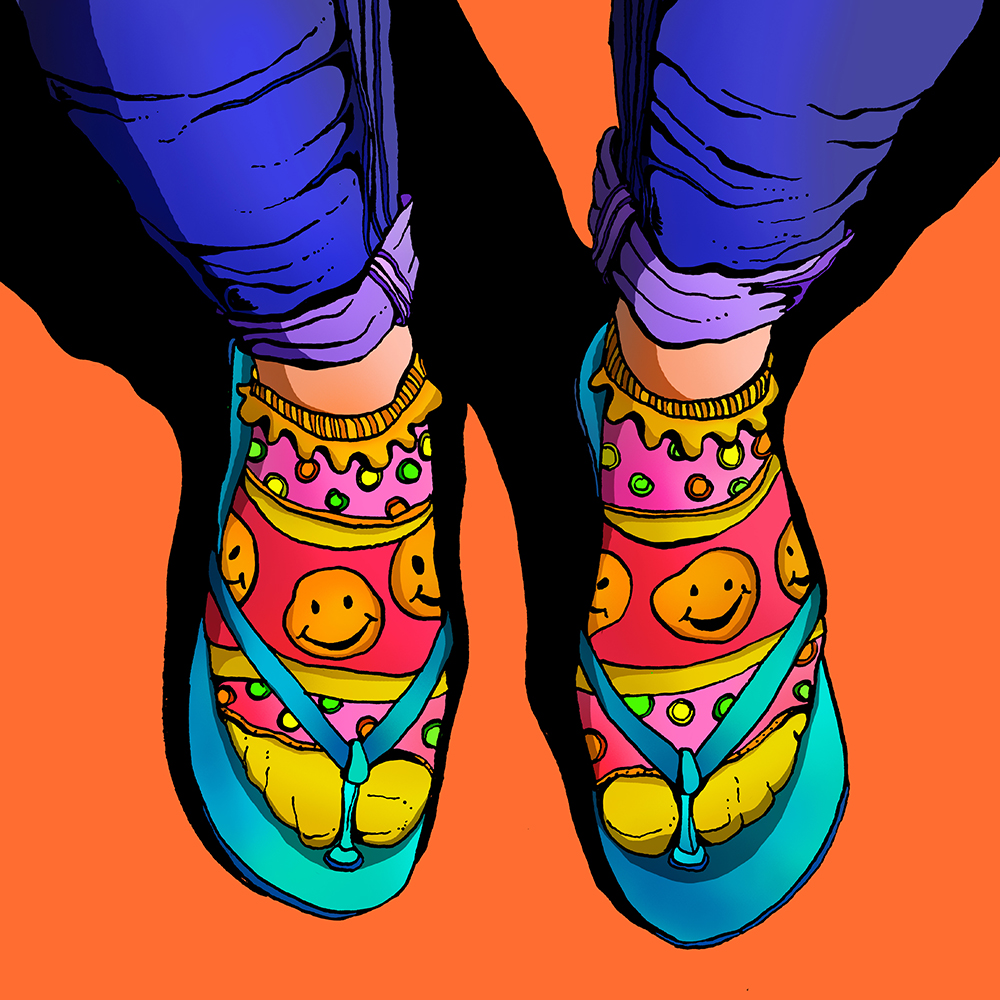 7. Where did you study?
University of Plymouth, UK
8. Where do you see yourself in five years?
The dream is in five years to be able to devote more time to my illustrations, maybe if i'm lucky all of my time! Also my skills are currently more print based and in 5 years I would hope to have learnt more about motion graphics. And a dog, in five years I hope me and partner have a dog!
9. What about in ten?
Ha thats a long way ahead! I'd hope that i'm heading in a good direction with life and the people I care for are happy and healthy!
10. What do you hope to achieve with your art?
At the end of the day I love creating artwork and it's fantastic when you see a project come to life.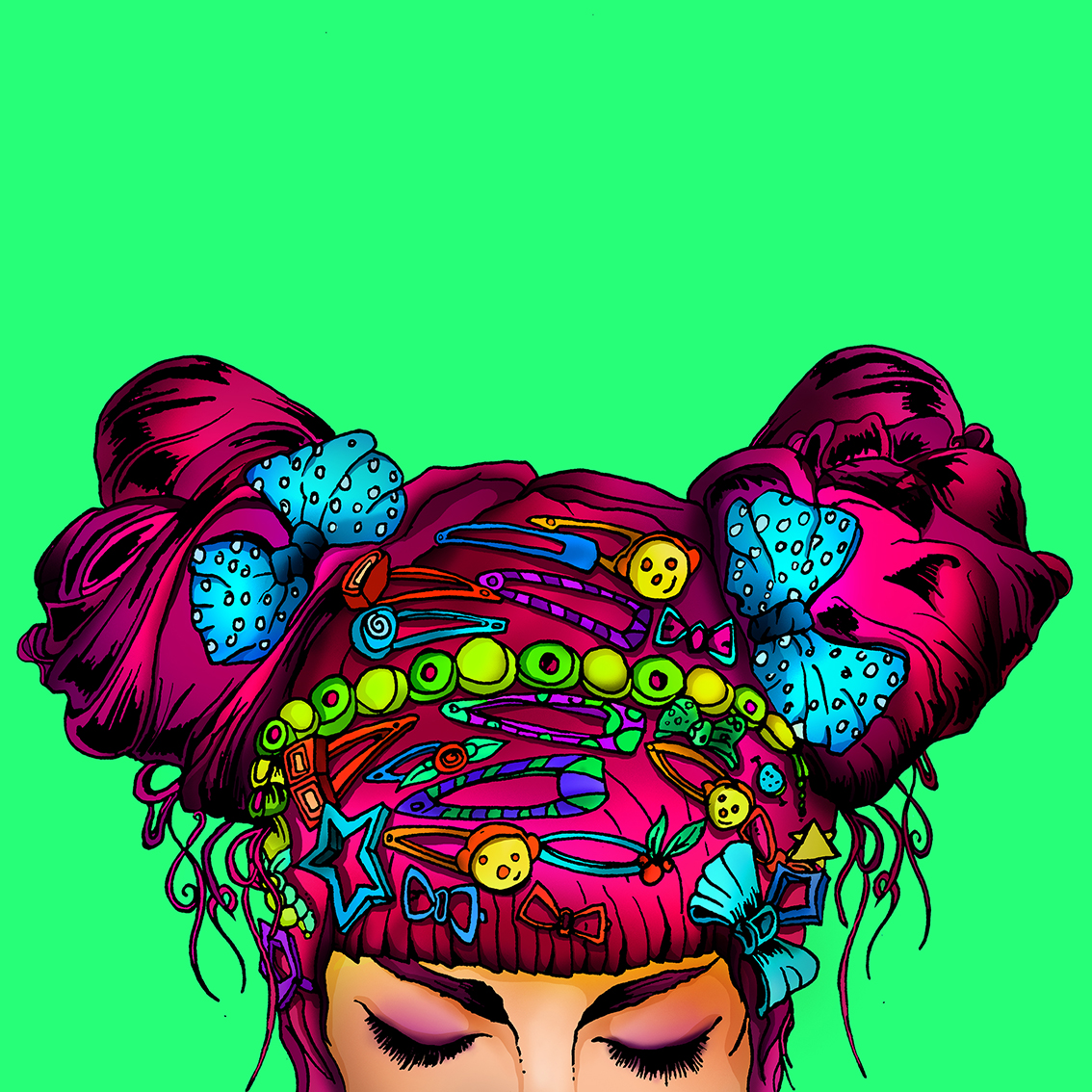 11. Now, tell us a little more about you as a person: what is your favourite food?
At the moment i'm missing British food so can't wait to be back at Christmas and eating my Dad's cooking!
12. Favourite book?
Anything by Neil Gayman, if I had to choose I'd say Neverwhere. Also i'm a big Bronte fan so will have to pick Wuthering Heights too! :-)
13. Favourite genre of music?
It depends on my mood and ranges from classical to punk.
14. What are your hobbies?
Ha i'm sort of fleeting with my hobbies, I see something and then go off on a tangent! At the moment i'm learning how to play the piano and i'm thinking of learning to play the harmonica!
15. If you weren't an artist, what would you be?
I've always thought if I wasn't in design I might go into art therapy. Or how about a paranormal investigator or roadie or historian! The possibilities are endless! :-)