Instagram:
@madeby_ari
Website:
www.madebyari.com
1. What's your story? Where are you from?
It's a pinball in a pinball machine kind of tale. I never landed on one thing and stuck to it. Failed here, got rejected there, lost interest in that - the common odyssey of people with no passion but way too many interests. A Filipino/Italian blend, currently living in Berlin/Hamburg.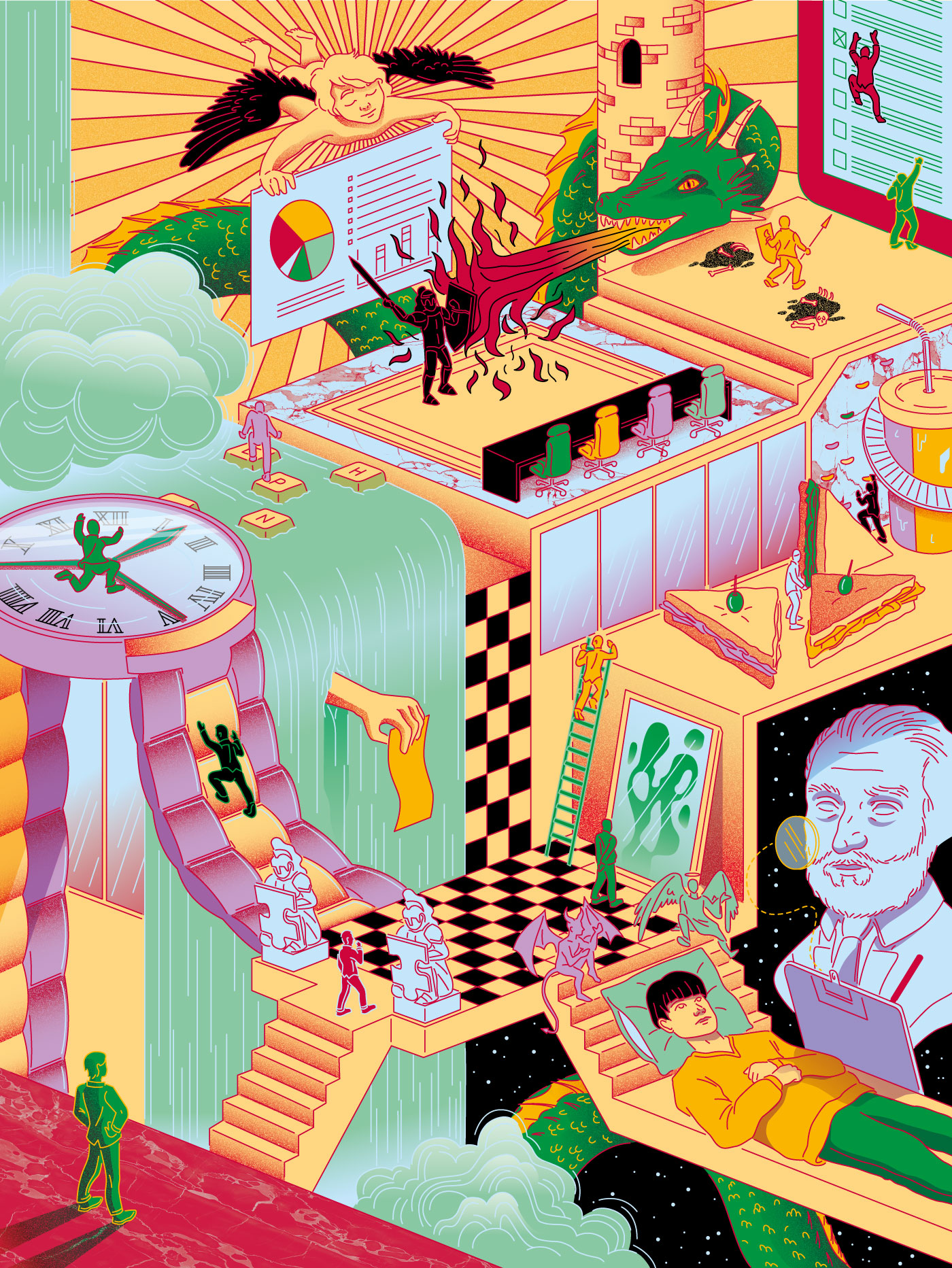 2. Tell us about your aesthetic.
The classic cocktail of lines and flat colors, infused with pixelated textures and a surreal sweet aftertaste.
3. What is your favourite medium and why?
I am obsessively bound to a vector environment. I need to keep each line editable at all times. However, it's less my control compulsion than analog incompetence. Fine motor skills aren't my forte.
4. What is your artistic process like?
The process is a bastard of experiences in pedantic typeface design and sloppy storyboarding. Which is why I'm a heavy-duty sketcher. I approach it like I would approach painting a house. Before I start, I get rid of the furniture and clean everything up. Afterward, I can just mindlessly paint. I go through tons of thumbnails, just to make sure I have the details in place before moving to vector. After that, I leave little to chance.
5. Who and/or what inspires your work?
I avoid inspiration. At least in terms of visual influence. Not hopping on Pinterest reduces the chance to use arbitrary metaphors and color schemes that have little to do with the commission. Reading the client brief carefully is enough and should be the main source of inspiration. However, when I feel stuck, I religiously nap or take long walks. (There's no religion dedicated to that, but I think there should be.)
6. What role does art play in your life? How does it change the way you view the world??
"Life imitates art" is one of my greatest convictions. Overall it's better to chase something that is more interesting than current reality. You can find a great deal of authenticity in artificiality. In countless ways. To give one example: One of the early lessons in drawing is "Draw what you see, not what you think you see." Everything is more layered than it seems. Having quick conclusions often means that you're simply not paying attention. Extending that mindset outside of drawing also helped to shed annoying personality traits. I was a snide, know-it-all teenager. Art prevented me from becoming a snide, know-it-all adult.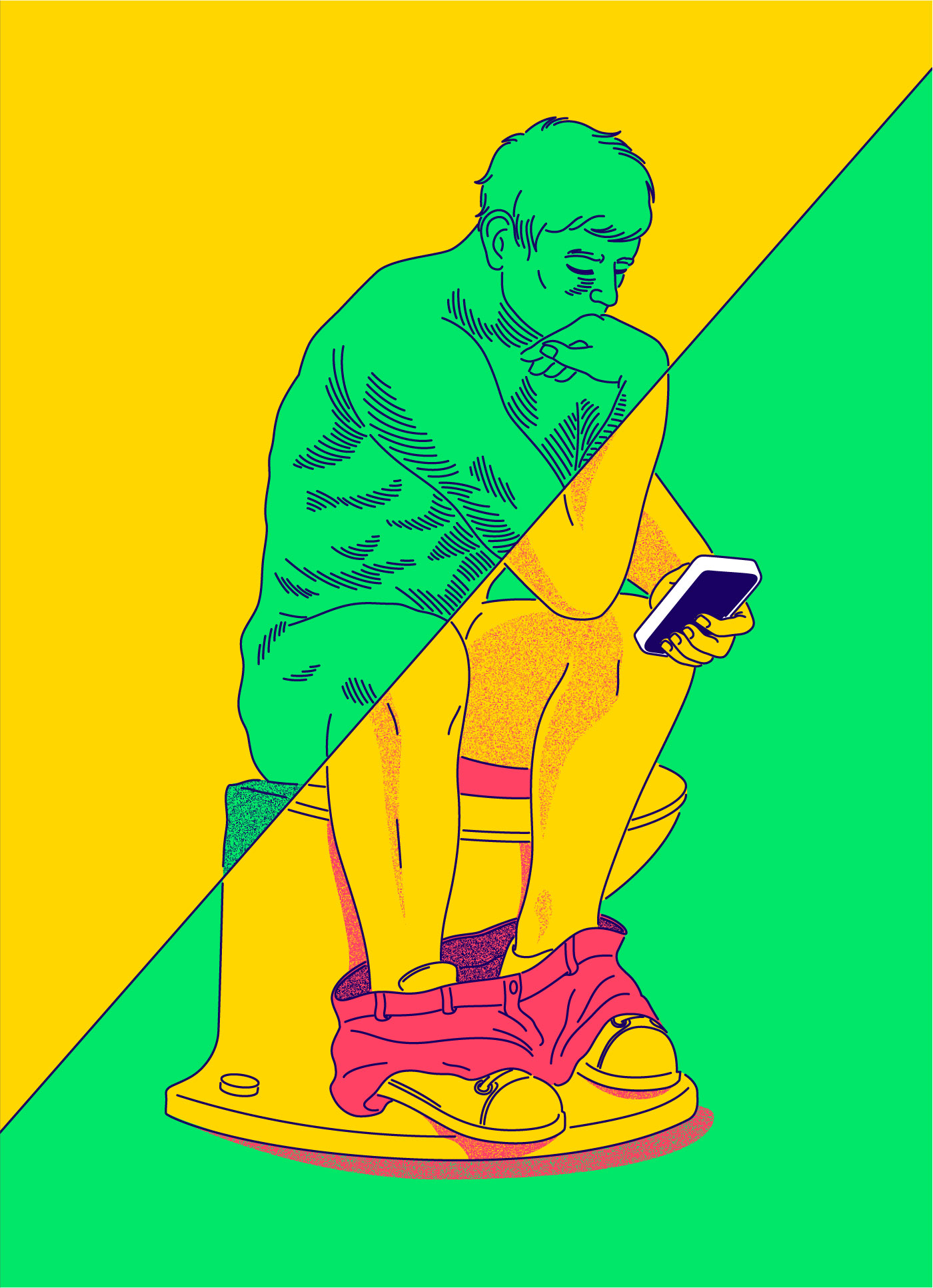 7. Where did you study?
I have a background in Webdesign & Web development and Digital Art. However, I received the most important lessons during my first job in advertising. The skills to explain and defend my ideas are something I'm still applying today.
8. Where do you see yourself in five years?
During that timeframe, I will probably get to know art and it's malformed afterbirths of illustration, design, and animation. Studying something unrelated to the creative field would be interesting. Maybe math.
9. What about in ten?
Studying something unrelated to math. Maybe Latin. Or mastering the art of surviving the consequences of one ones stupidity.
10. What do you hope to achieve with your art?
Nothing. I just want to spend my time making stuff. I don't have a more honorable motive than that. Not to save the world, not as a protest, not to challenge the system, not to show those bastards from 5th grade but simply because I like putting a pen to paper and see what happens.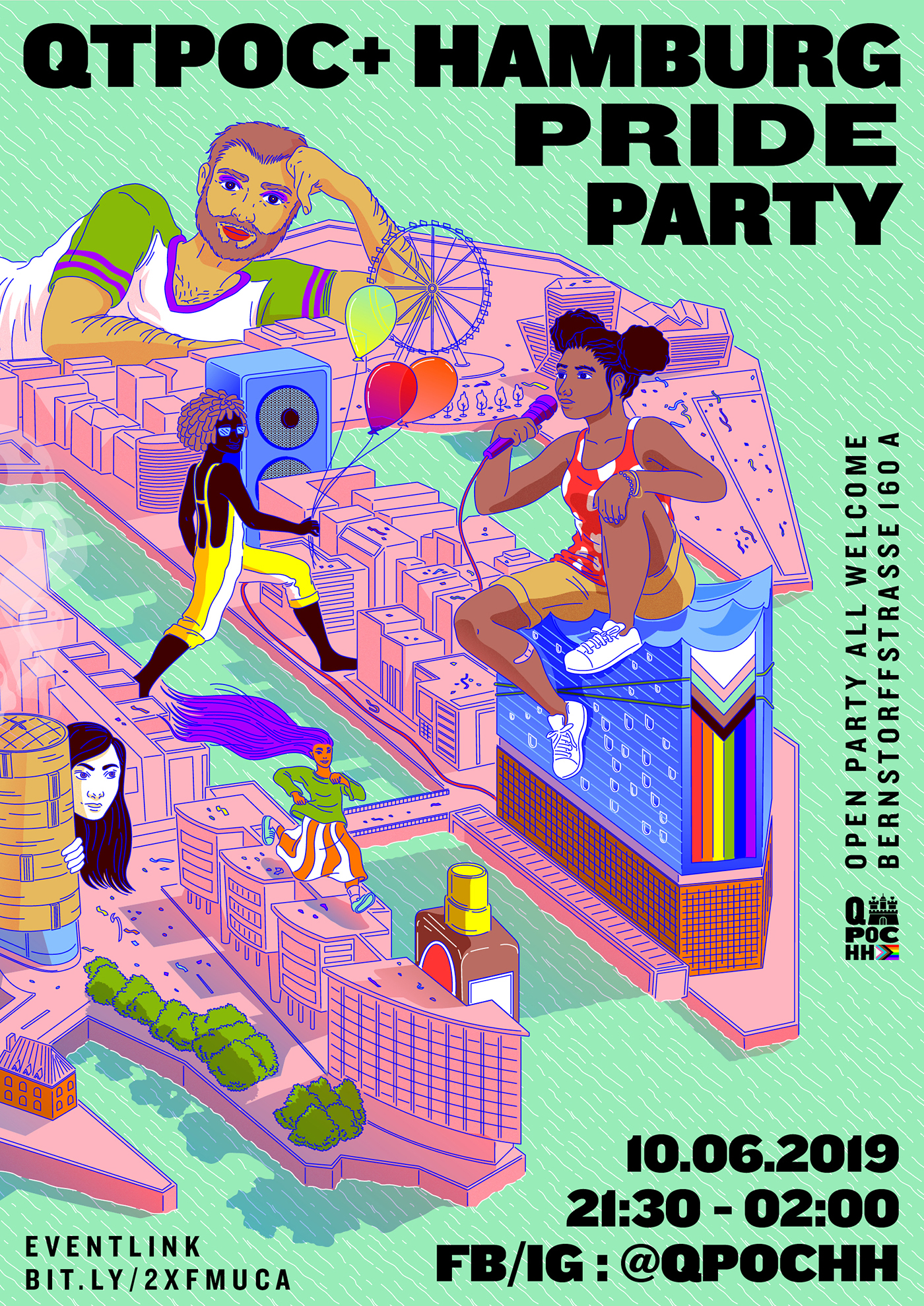 11. Now, tell us a little more about you as a person: what is your favourite food?
I only eat locally grown, raw, organic vegetables, watered with the tears of transgender angels. That, and vegan fried chicken.
12. Favourite book?
Adrian Mayfield by Floortje Zwigtman. It's a victorian anthem on how to bear disappointments without jumping in front of a train, or worse, becoming a cynic.
13. Favourite genre of music?
60ties Soul: Sam Cooke, Aretha Franklin, Solomone Burke... Aside from the respectable genres I basically have the music taste of a thirteen-year-old white girl.
14. What are your hobbies?
Taking care of house plants, developing recipes and conducting post mortem examinations of expectations.
15. If you weren't an artist, what would you be?
I don't really see myself as an artist because I'm honestly not particularly imaginative. I'm better at reflecting on the world, as it is. To make use of the habit of poking around dead things, I should probably take a shot at becoming a Coroner.