Instagram: @madlovecreativeco
Website: www.madlovecreativeco.com
1. What's your story? Where are you from?
I'm a coffee-loving, tree-hugging Filipino-Canadian woman from Mississauga, a suburb just outside of Toronto, Ontario. I was fortunate to be involved in many different activities as a kid which led to having varied interests including sports, music, academics, and art. Currently, I have an online print and card shop, and work with clients on various projects!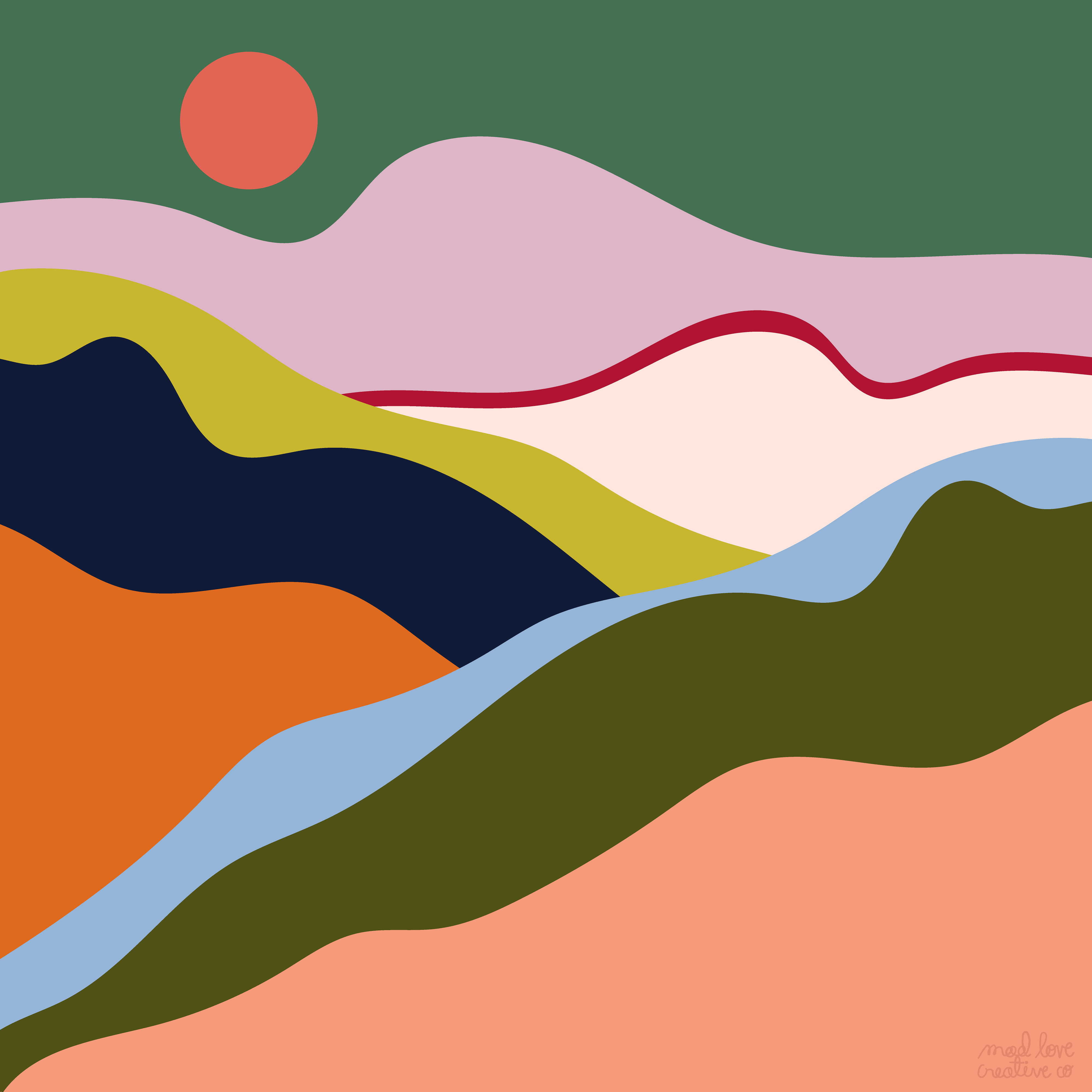 2. Tell us about your aesthetic.
Give me as many pops of colour as possible, and throw in a splash of nostalgia and emotions for good measure. I love drawing everyday objects, as well as blobby landscapes when my mind starts to wander.
3. What is your favourite medium and why?
Digital for sure because it's easy for an indecisive person like me to see as many possible variations of a design as I'd like. I'm trying to dive more into "permanent" mediums, though, because it scares me and I've heard you should do those kinds of things every once in a while to shake things up (haha).
4. What is your artistic process like?
I use a note app to dump all my ideas and references. Sometimes I know immediately what I want the final piece to look like or convey, or where I want it to go, but most times it ruminates in my phone until that "aha" moment arrives. After the outline is complete, I spend way too much time trying out different colour palettes. It's different for client work, of course, and in some ways, it's actually easier since they usually give me the topic/idea to start.
5. Who and/or what inspires your work?
My emotions, but specifically how it affects the way I view and remember things in my life, as well as the places I've been.
6. What role does art play in your life? How does it change the way you view the world?
It gives me an outlet to express the things I otherwise might not be able to put into words. It shows that interpretations, experiences, and perspectives are so vastly different from person to person.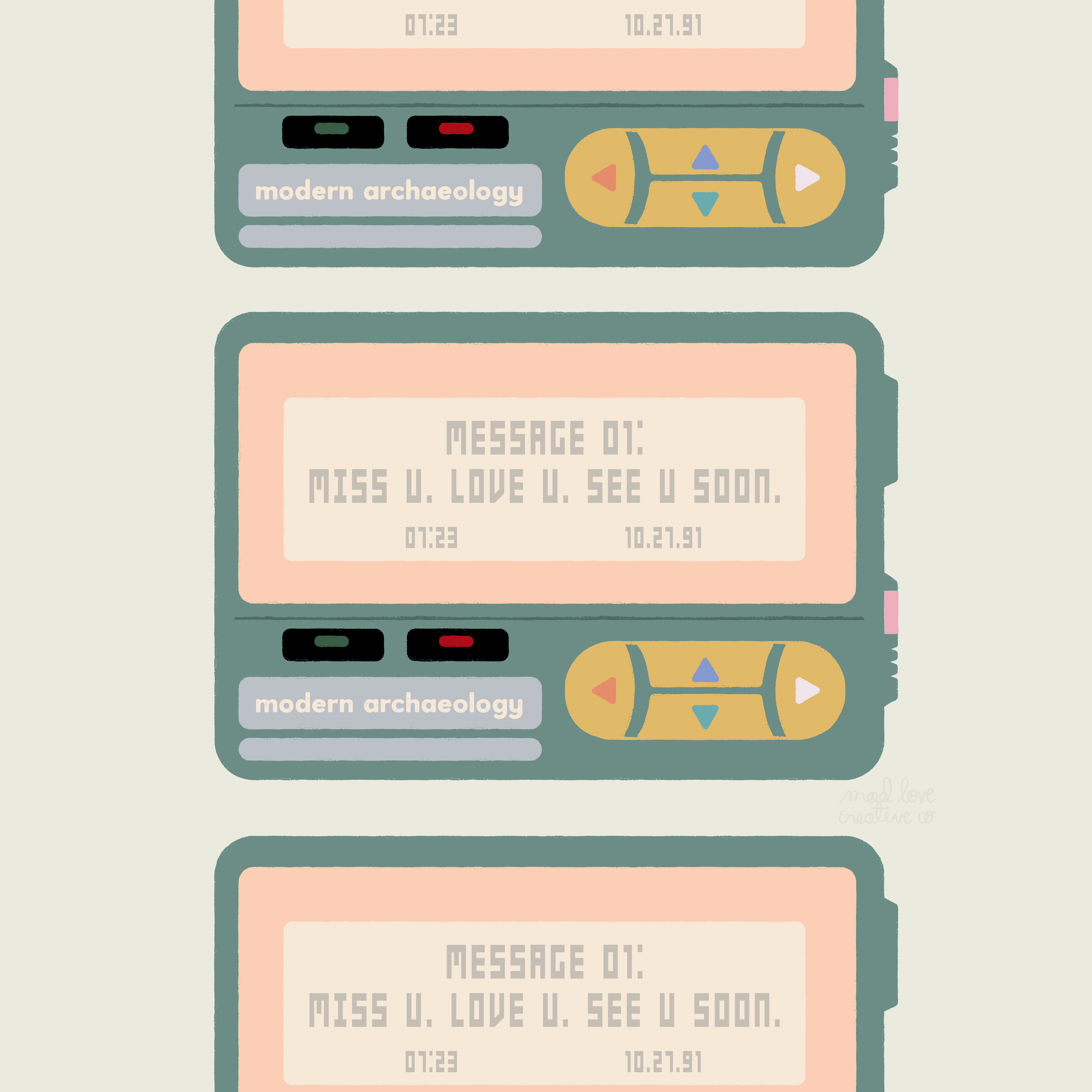 7. Where did you study?
I thought the "academic" route was the only way to go and I didn't know what I wanted to study, so I chose a topic that I've always been interested in - Anthropology and Archaeology. I really enjoyed it, but later learned that interest isn't always enough, so I eventually found my way back to my childhood love of art and carving my own path.
8. Where do you see yourself in five years?
Where many people would like to see themselves - successful. Hopefully I'll be living the van life, still learning loads but with a stable small business (shop and freelance service).
9. What about in ten?
It's hard to imagine life even a week from now, but hopefully what I wanted in 5 years except... more? I'm a firm believer that as long as you keep putting the work in, things will unfold as they should. I would like to have some fur babies, though!
10. What do you hope to achieve with your art?
To make people happy with colours, but to make things that people relate to which hopefully helps them feel less alone.
11. Now, tell us a little more about you as a person: what is your favourite food?
Snacks and small meals! I'd rather eat little portions all day long than three "proper" meals, haha! But I can't say no to tacos, sushi, and a good ol' lox and cream cheese bagel!
12. Favourite book?
I've always loved reading National Geographic because the range of topics and cool things I've learned never cease to blow my mind. I also finished a collection of short stories last year called "The Thing About Great White Sharks: And Other Stories" and the stories are so bizarre, yet charming and thought-provoking that haven't been able to stop thinking about it since.
13. Favourite genre of music?
Depends on my mood! Sometimes you're in the mood for moody indie rock, sometimes you need some dancehall to get your body moving!
14. What are your hobbies?
Being in nature and wildlife photography will always be near and dear to my heart! Sometimes, you just need to lay in the grass and look at clouds, you know?
15. If you weren't an artist, what would you be?
Working with animals, or an archaeologist!