Instagram:
@maeganstracy
Twitter:
@maeganstracy
1. What's your story? Where are you from?
I am from Kansas City, Missouri in the States, but currently living and working in Los Angeles, California.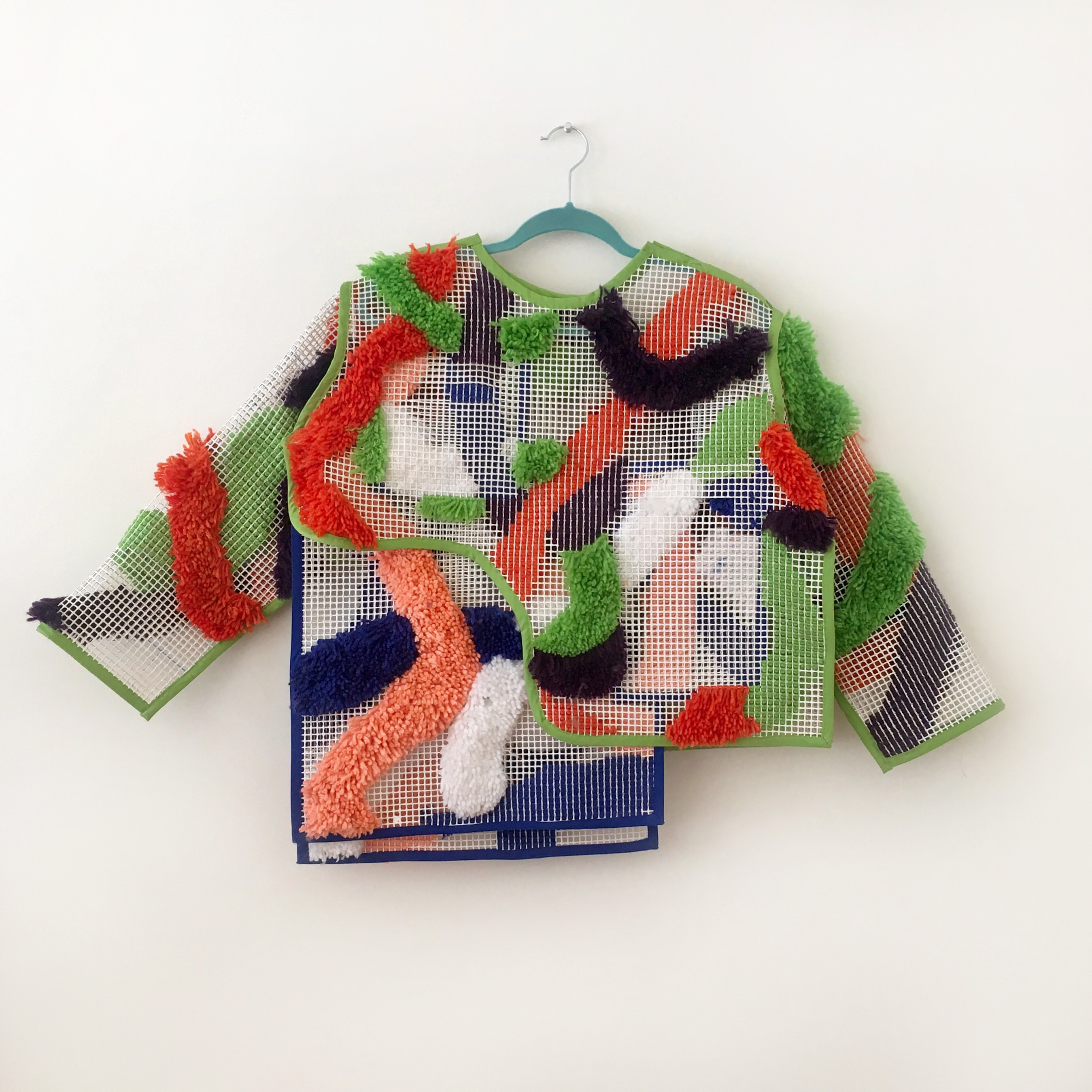 2. Tell us about your aesthetic.
My work is about process and material. Textile work is heavy on time and labor to reach functionality. For me the work starts to resonate when I can strike a balance between material, text, imagery and traditional process.
3. What is your favourite medium and why?
Right now I really love working with cottons, heavyweight bull denims and canvas, because there is so much you can do with them. They are natural so they are predictable, but can take a lot of color and they are very durable.
4. What is your artistic process like?
First I will start with a new material and test out a bunch of different processes. I will try out hand and machine techniques to find out what the material has the best response to. I spend a lot of time sampling and sketching before beginning a piece.
5. Who and/or what inspires your work?
My friends are a really great source of inspiration. I have a lot of intelligent, talented and creative friends that keep me inspired and motivated. Other than that I look to past collections of designers I love, art history and lots of movies for costume and styling ideas.
6. What role does art play in your life? How does it change the way you view the world?
Art is a way to work through concepts and theories, I have so many ideas all the time that doing something physical with my hands is a really great way to problem solve. It's also a way for me to challenge myself, to constantly work on improving my craft and to re-frame my thinking.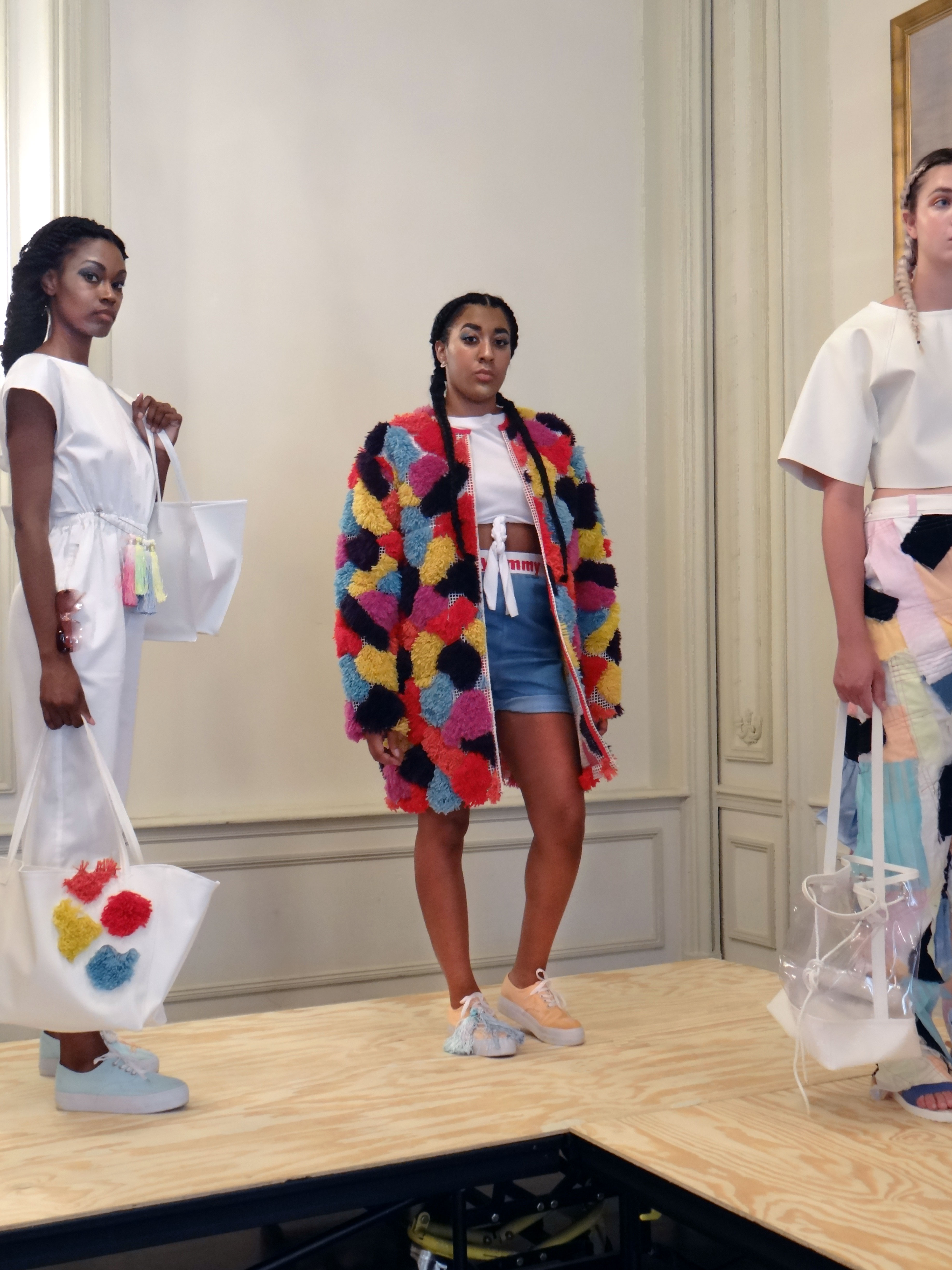 7. Where did you study?
I studied Fiber and Art History at the Kansas City Art Institute.
8. Where do you see yourself in five years?
Slow fashion is very important to me. I have started to become more active in bringing awareness to the way wearable garments are produced and consumed. I would like to continue working to promote conscious consumption, but in all honesty, I'm just trying to make it through the next four years.
9. What about in ten?
I would love to have a large studio on a farm or in the wilderness somewhere and just spend most of my time making.
10. What do you hope to achieve with your art?
I hope to inspire a viewer or wearer to think about clothing and wearables in a new way, to be more supportive of independent artisans and designers. It's more important now than ever to consider where your money is going and its so easy now to track it.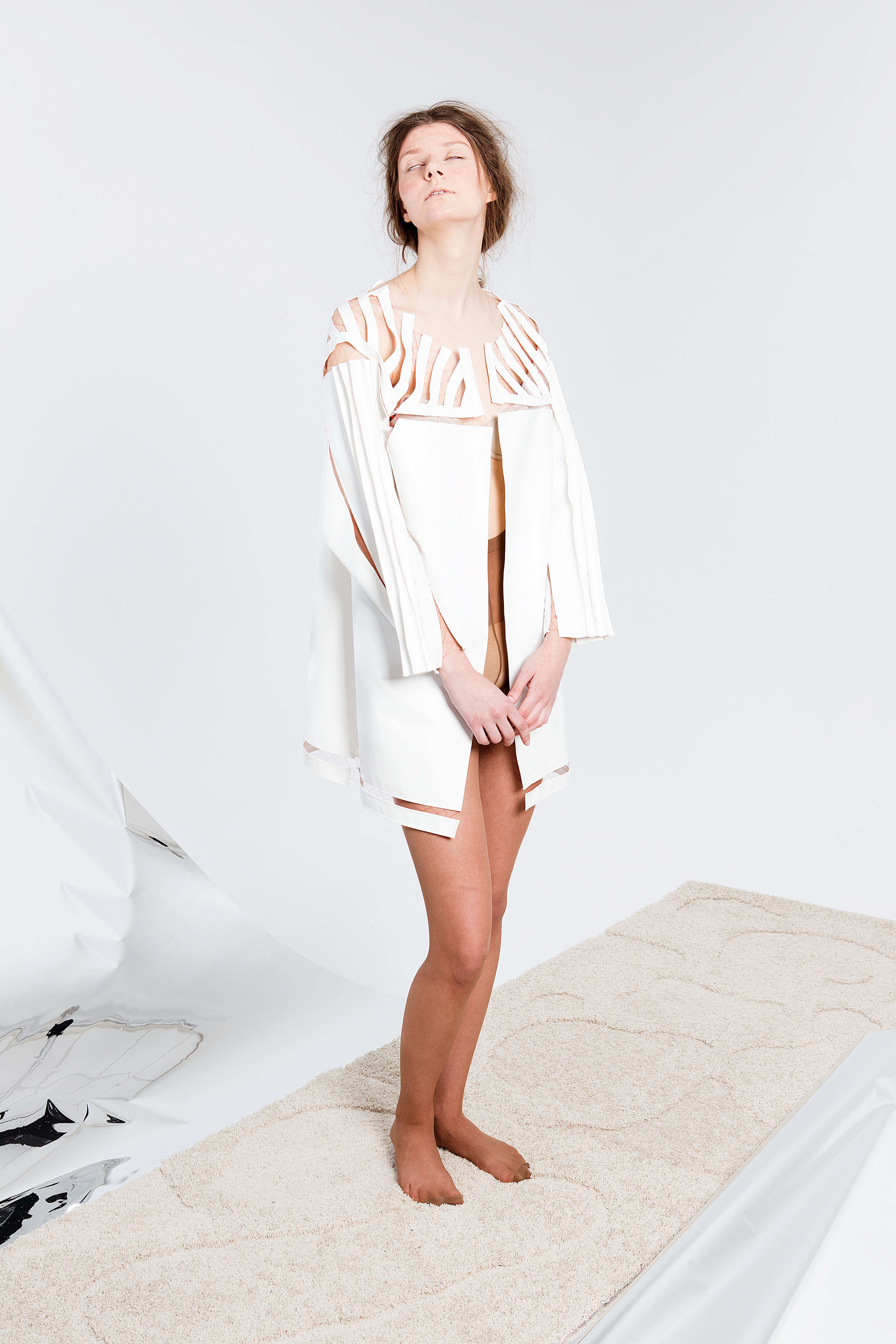 11. Now, tell us a little more about you as a person: what is your favourite food?
Peaches and cream, Macaroons, anything sweet and fruity!
12. Favourite book?
This changes often, but right now Rebecca Solnit's "A Field Guide to Getting Lost," and Dana Thomas's "Deluxe: How Luxury Lost It's Luster."
13. Favourite genre of music?
Disco for sure. Sylvester, Sister Sledge anything that's easy to dance to!
14. What are your hobbies?
If I'm not in studio I mostly spend time reading or lounging on the beach.
15. If you weren't an artist, what would you be?
I think the role of an artist is often to present a new perspective or to challenge inherent systems, so whatever I would/will end up doing the artist will come out in some way or another!