Instagram:
@magicmuir
1. What's your story? Where are you from?
My name's Cody Lee Muir, I'm 22 years old, I'm originally from Seattle, WA, I moved down to Southern California when I was 3 and lived there until I was 12, and wound up back in the Northwest in Moscow, Idaho where I've lived for 10 years. If you've never been to Idaho, I'd say it's definitely worth a visit just for the awesome natural features the state boasts, but if you're planning on moving here be prepared to live 5 or more hours away from the closest real city, which in my case is Seattle or Portland.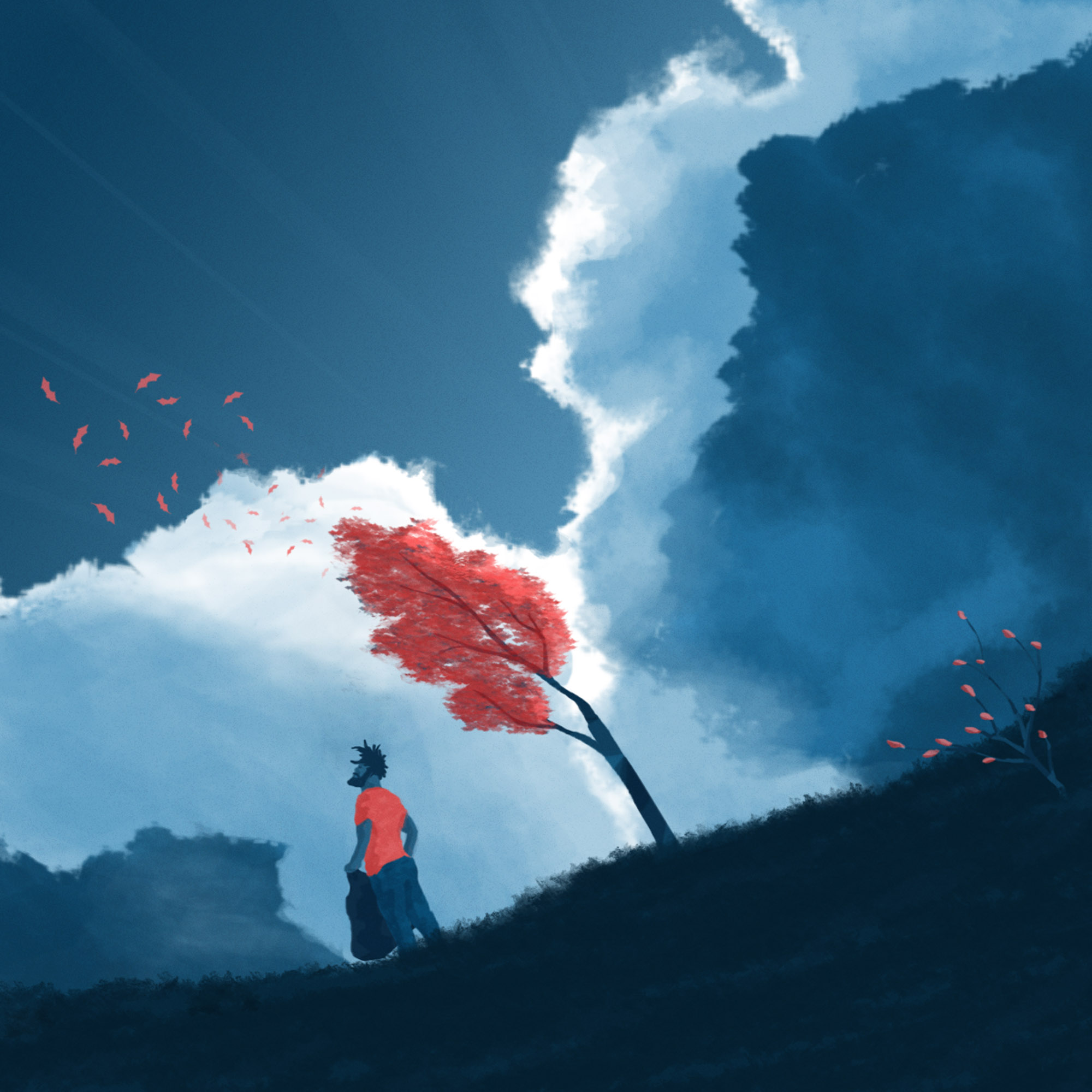 2. Tell us about your aesthetic.
I'd say my aesthetic is atmospheric and high contrast. I love how a little bit of light can illuminate an otherwise moody composition, so often in my work, I'll exaggerate a light source in order to either balance out darkness or contrast a dour subject with a hopeful glow. I also love clouds, if there's a way I can work them into a piece, chances are I will haha. I mean the fact that your average cloud weighs something like a million plus pounds and floats over our heads like alien cotton candy is so weird, I love it.
3. What is your favourite medium and why?
My favorite medium is digital illustration. As a fine arts and design student I've tried it all: painting, sculpture, woodworking, pottery, needlework, etc but I've always just been in love with a keyboard and mouse, or a stylus and drawing tablet. Cue "I Love Technology" from Napoleon Dynamite.
4. What is your artistic process like?
My artistic process begins with either asking as many questions of a client as I can if it's a commission, or sitting and just sketching, thinking, and drinking something sugary if it's a personal project. Then I research, research, research. What's been created before in relation to a certain topic, what is the state of the industry, company, subjects of the topic I'm creating for, what color schemes should I avoid/entertain, etc, I need to feel like I know everything there is to know about something before I begin creating. Then I start to sketch, create color pallets, make textures and brushes, and organize my thoughts. Now it's time to start making, I'll hop on my computer, turn on a podcast, and get into the nitty-gritty layers and layer masks in my Photoshop document. I'll usually send out a sketch and then finish up an illustration with the okay from my client, or the feedback from my peers.
5. Who and/or what inspires your work?
Well in terms of other illustrators, Thomas Danthony's work was a big reason why I wanted to become an illustrator in the first place. I think the first piece of his I had seen was an illustration he did for Shop Istanbul a few years ago. When I started design school it was with the intent to become a graphic designer, but seeing an almost graphic styled illustration like that piece really changed the game for me and took me on a completely different track.
6. What role does art play in your life? How does it change the way you view the world?
I think that the biggest way art changed my life was the way it changed how I think. When I'm walking down the street I'm constantly aware, in the back of my mind, of what typefaces are being used on ads and signage around me, what color schemes could be pulled from autumn leaves or shop windows, or even how I'd replicate textures on a brick wall in an illustration. Becoming an artist really has made thinking about art a full-time job, and even the most mundane aspects of my life have become so much more interesting because of it.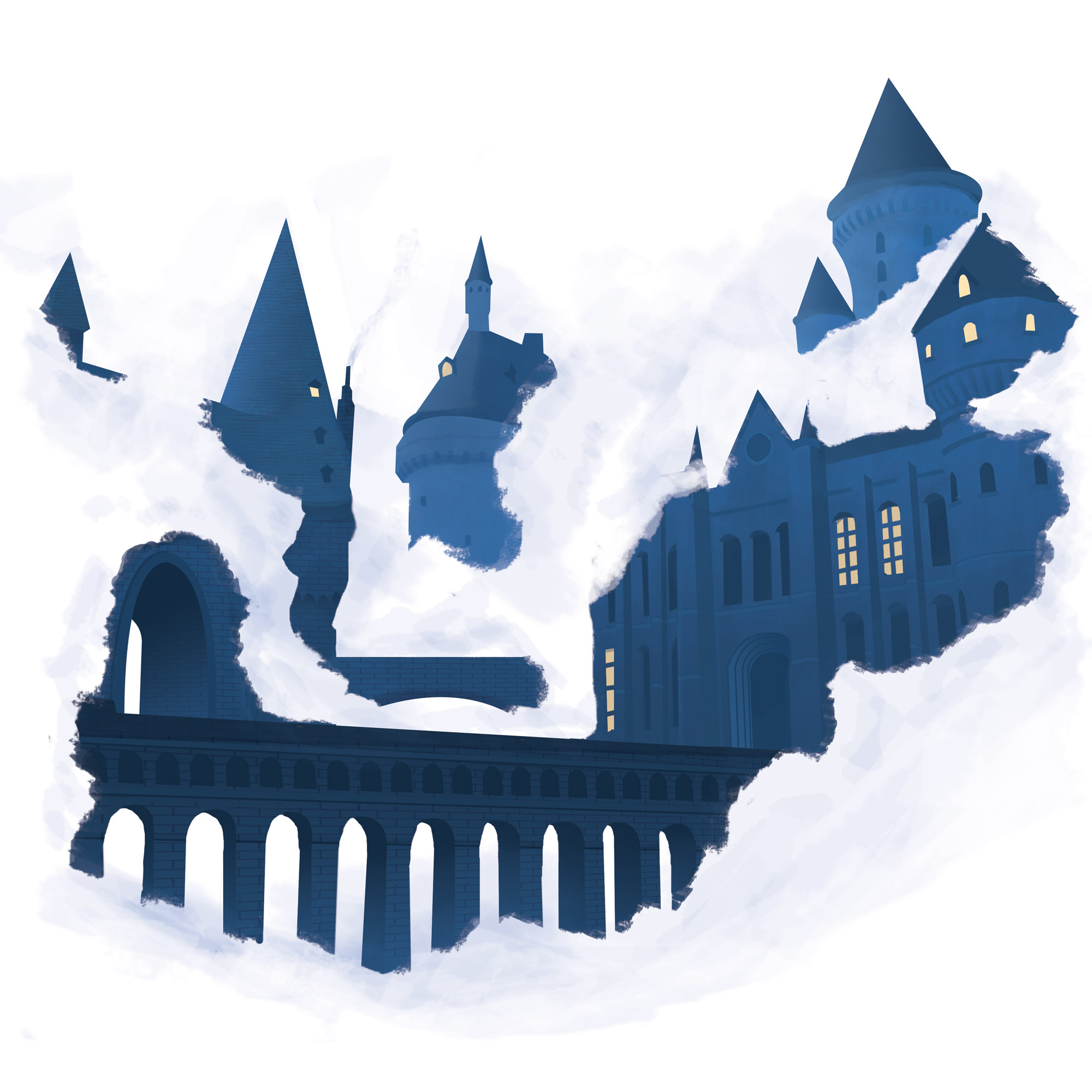 7. Where did you study?
I am currently finishing up a Bachelor's of Fine Art with an emphasis in design at the University of Idaho in Moscow, Idaho. My senior show is coming up in late October, and I'll be walking in December. After that, I'm going to be entering the real world, wish me luck!
8. Where do you see yourself in five years? Working in an agency?
In five year's time, I see myself as a freelance illustrator working for both editorial clients and businesses alike. I'm currently doing some freelance illustration as a student, but I hope to be in a more known place with a steady flow of clients to illustrate for. In terms of "where" specifically I'd like to be, I hope it's a city! Maybe Boston or Seattle, I miss the hustle and bustle of city living.
9. What about in ten?
I can't even imagine where I'll be in ten years haha. Hopefully, I'll still be illustrating, and I would love to be able to spend some time abroad illustrating in places like England or France alongside my favorite contemporary illustrators.
10. What do you hope to achieve with your art?
As I grow and learn as an artist and illustrator, my ultimate goal is to create art that helps others see things in the world in different ways. The beauty in a final leap, like in my illustration titled: "The Flight", is an example of the type of concept I find intriguing and wish to excel at illustrating. I think that visualizing themes that are difficult to relate or understand are particularly exciting, since the potential for failure is much higher.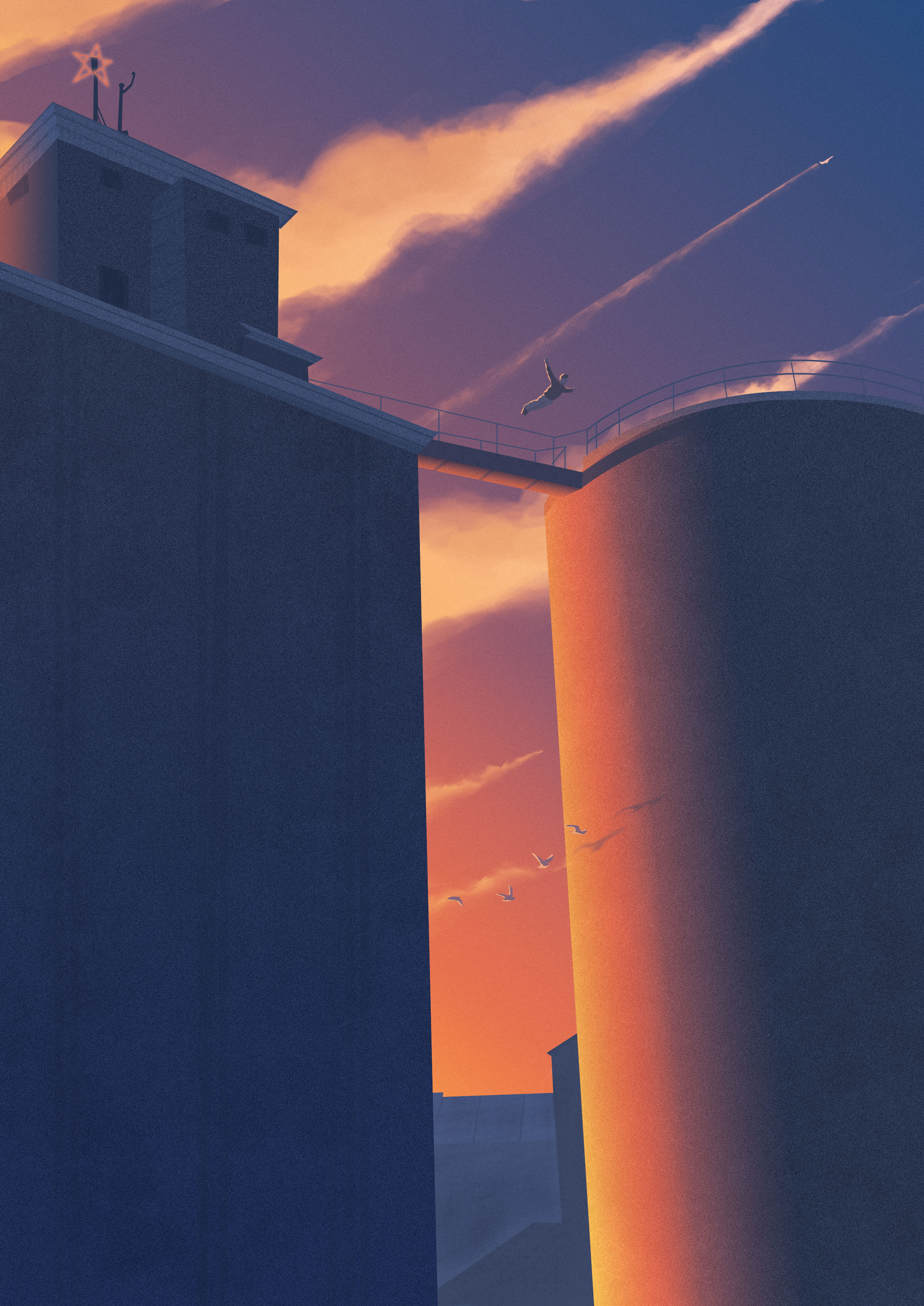 11. Now, tell us a little more about you as a person: what is your favourite food?
My favorite food has got to be Steak and Kidney Pie. I didn't grow up eating it, I actually had it for the first time when I turned 20 and went to an Irish Pub here in the states. It changed my life. I've had countless, feverish dreams about it and I always wake up eating my pillow, only to be disappointed with a mouthful of feathers rather than a mouthful of gravy.
12. Favourite book?
My favorite book is probably the Devil in the White City by Erik Larson. I've a real love for crime stories and shows and the book really gets into the mind of America's first serial killer, H.H. Holmes. I also have a real interest in American history from the revolution to the turn of the century, and the book's secondary focus on some of the architects working during the Chicago World's Fair was interesting as well.
13. Favourite genre of music?
My favorite genre of music is Indie and Indie Pop. I love bands like Kishi Bashi, Foals, and Max and the Moon.
14. What are your hobbies?
My hobbies include playing video games, coffee shop hopping, and weight lifting. I probably do a bit too much of the former two and too little of the latter though.
15. If you weren't an artist, what would you be?
If I wasn't an artist, I'd probably be attempting to be a lawyer or maybe a detective. Crime and the legal system really intrigue me so it'd be a natural fit I suppose. When I first started my Undergrad degree it was in Criminology but I switched to design and illustration because of my love for art.